Tech
Essential tech industry news & intel to start your day.
October 13, 2021
Events Calendar (All Times Local)
A MESSAGE FROM MORNING CONSULT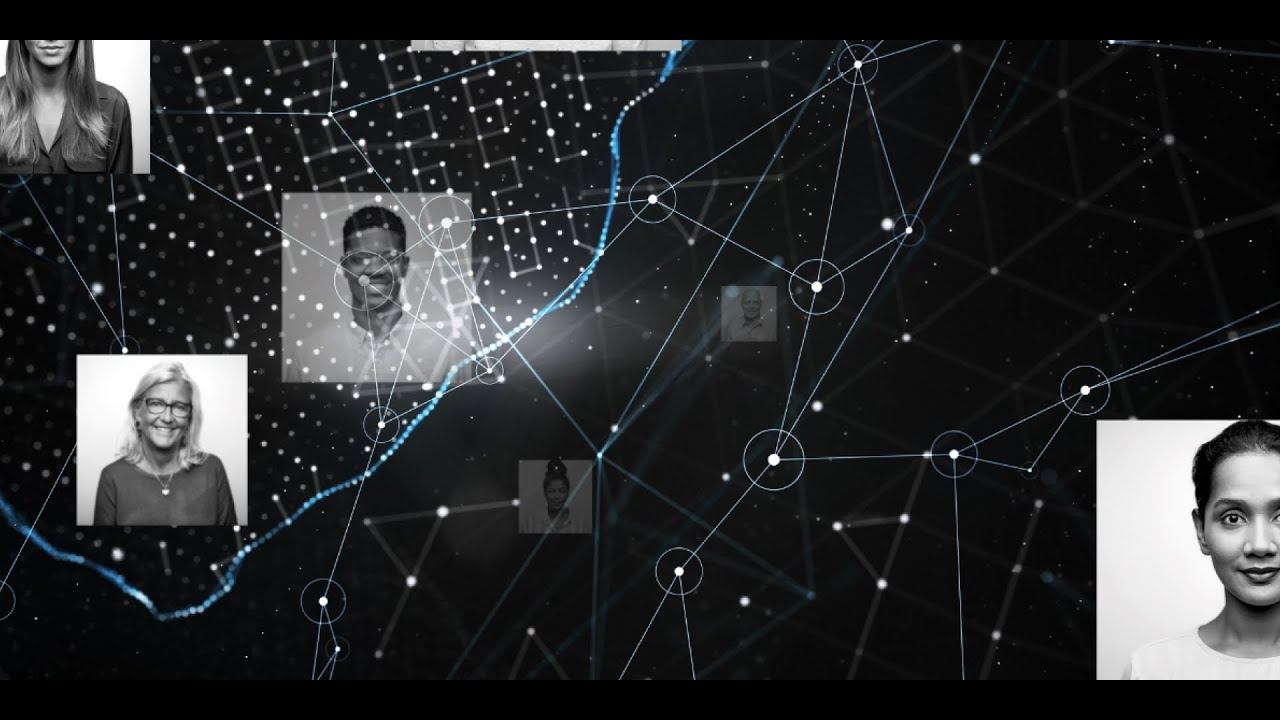 What Else You Need to Know
Facebook Claims Test SEC's Reach
Dave Michaels, The Wall Street Journal
The controversy over what Facebook Inc. has said about social and emotional hazards stemming from its products could become a test of regulators' growing interest in policing corporate risks that hurt reputations more than profits.
Blockchain, AI, Internet of Things Will Change Banking, RBC CEO Says
Kevin Orland, Bloomberg
Royal Bank of Canada Chief Executive Officer Dave McKay said he sees blockchain maturation, the spread of artificial intelligence and the so-called internet of things as three big technological developments that will change banking in coming years.
Tesla to expand presence in Palo Alto despite HQ move to Texas -source
Hyunjoo Jin, Reuters
Tesla Inc has agreed to lease office space from HP Inc near the electric carmaker's current headquarters in Palo Alto, California, a person familiar with the matter told Reuters.
The Dangerous Promise of the Self-Driving Car
David Zipper, Bloomberg
Has the U.S. enjoyed a century-long "love affair" with the automobile, as Groucho Marx memorably put it in a 1961 television show? Or has the relationship been more like an increasingly toxic forced marriage?
As Shatner heads toward the stars, visions of space collide
Ted Anthony, The Associated Press
"Risk is our business," James T. Kirk once said. "That's what this starship is all about. That's why we're aboard her." More than a half-century later, the performer who breathed life into the fabled Enterprise captain is, at age 90, making that kind of risk his own business and heading toward the stars under dramatically different circumstances than his fictional counterpart.
NASA's massive next-generation space telescope arrives in South America ahead of launch
Loren Grush, The Verge
After more than two decades of delays and ballooning development costs, NASA's next-generation space observatory, the James Webb Space Telescope, has arrived in French Guiana, South America — the site of the spacecraft's planned launch later this year.
Waymo's self-driving taxi struggles with left turns and puddles. But it's still winning over some Arizona riders
Matt McFarland, CNN
Waymo says its self-driving vans have given tens of thousands of rides since the company launched a public robotaxi service in Chandler, Arizona a year ago.
Antitrust and Competition
Telecom, Wireless and Internet Access
To Lower Costs, Wireless Networks Such as Dish and Rakuten Head to the Cloud
Megumi Fujikawa, The Wall Street Journal
These days, everything from student term papers to company personnel information lives in the cloud, the big computer farms operated by the likes of Amazon.com Inc. that hold and process data.
Google targets telcos with new distributed cloud infrastructure
Diana Goovaerts, Fierce Telecom
Google unveiled a new suite of Distributed Cloud solutions designed to extend its infrastructure across a variety of locations, targeting telcos with an edge offering capable of running 5G network functions as well as enterprise applications closer to users.
Is 5G Good or Bad for the Environment?
Kimberly Chin, The Wall Street Journal
Major U.S. wireless carriers have long touted the benefits of fifth-generation wireless networks, claiming faster speeds and reduced latency. But less attention has been paid to the environmental costs.
Apple's Balancing Act in China Gets Trickier During Xi's Crackdown
Vlad Savov, Bloomberg
In less than a year, China has upended the world's largest internet sphere, throwing its biggest players from Alibaba to Tencent into a tailspin with a storm of regulatory measures to loosen their stranglehold over data and content. Yet Apple Inc., the largest of them all and an American icon, has sailed through mostly unscathed.
Apple to Host New Event Next Week, New MacBooks Expected
Talal Ansari, The Wall Street Journal
Apple Inc. said Tuesday that it will host a new launch event on Oct. 18. The event, announced with the tagline "Unleashed," was tweeted by Greg Joswiak, senior vice president of worldwide marketing at Apple.
Cybersecurity and Privacy
Google creates cybersecurity team to help respond to attacks
Jacob Knutson, Axios
Google announced Tuesday it has created a new cybersecurity team to help respond to and prevent cyberattacks against governments, critical infrastructure managers and other crucial companies.
U.S. agency submits initial recommendations on app data security to White House
David Shepardson, Reuters
The U.S. Commerce Department said on Tuesday it submitted an initial set of recommendations on data security under an executive order signed by President Joe Biden.
Olympus probes apparent cyberattack, its second in less than a month
AJ Vicens, CyberScoop
Japanese technology manufacturer Olympus announced Tuesday that it was investigating "a potential cybersecurity incident" affecting IT systems in the U.S., Canada and Latin America.
The Air Force remakes a squadron into a cyber-focused unit
Jackson Barnett, FedScoop
The Air Force transitioned a squadron that once focused solely on communications into a unit dedicated to cyberdefense, the latest tactical pivot that mirrors the department's broader changes to modernize its force.
Biden Signs School Cybersecurity Bill
Jenni Bergal, Nextgov
President Joe Biden has signed a bill into law aimed at helping improve cybersecurity at K-12 schools and making them less vulnerable to ransomware attacks.
Woman Allegedly Hacked Flight School, Cleared Planes With Maintenance Issues to Fly
Lorenzo Franceschi-Bicchierai, Motherboard
A woman allegedly hacked into the systems of a flight training school in Florida to delete and tamper with information related to the school's airplanes.
Social Media and Content Moderation
Twitter is serving as a gateway to Gab's conspiracy theories, study finds
Cristiano Lima, The Washington Post
Twitter is struggling to curtail covid-19 misinformation and hate speech originating from the fringe social network Gab and migrating to find massive audiences on the platform, according to a report released Tuesday by the Anti-Defamation League.
Twitter debuts new ad features, revamped algorithm ahead of ecommerce push
Sheila Dang, Reuters
Twitter Inc on Tuesday rolled out new ad features and revamped the algorithm that decides which ads users see, as part of an effort to lay the groundwork to launch future ecommerce features, the social networking company told Reuters.
'She opens the app and gets bombarded': parents on Instagram, teens and eating disorders
Kari Paul, The Guardian
Early in the Covid-19 pandemic, Michelle noticed her teenage daughters were spending substantially more time on Instagram.
Senate Democrat presses TikTok on its handling of extremist content tied to Jan. 6
Cristiano Lima, The Washington Post
Senate Homeland Security Chairman Gary Peters (D-Mich.) on Tuesday pressed video-sharing app TikTok for information about its efforts to curb violent extremist content in the run-up to and in the aftermath of the Jan. 6 riot at the U.S. Capitol, expanding the panel's probe into how social media may have contributed to the violence.
Twitter will now let you remove followers without blocking them
Amanda Silberling, TechCrunch
After testing last month, Twitter is rolling out a feature to all web users that will let them remove followers without blocking them.
Apple CEO's Anti-Leak Edict Broke Law, Ex-Employee Alleges
Josh Eidelson, Bloomberg
Apple Inc.'s restrictive employee handbook rules and Chief Executive Officer Tim Cook's recent pledge to punish leakers both violate U.S. law, according to new complaints that a fired activist filed with the National Labor Relations Board.
Amazon Abandons Warehouse Plan Because San Diego Is Considering Worker Protection Law
Lauren Kaori Gurley, Motherboard
Amazon backed out of a last-mile distribution center project near San Diego, California, because of a proposed law that would require it to pay workers more and offer them stronger protections, Motherboard has confirmed.
OPM's Telework Initiatives Dovetail with Climate Change Planning
Erich Wagner, Nextgov
The Office of Personnel Management says that its efforts to harness workplace flexibilities like telework and remote work over the course of the COVID-19 pandemic will also help agencies adapt to climate change.
Amazon, Google workers call for termination of Israeli military contracts
Chris Mills Rodrigo, The Hill
A coalition of Amazon and Google workers released an open letter Tuesday calling on their respective employers to pull out of a contract with the Israeli government.
Opinions, Editorials and Perspectives
How to Keep Kids Safe Online? Ask Videogame Designers
Amanda Lenhart, The Information
I've spent the past year interviewing dozens of doers inside social media and game companies—product managers, engineers, and members of trust and safety teams. Along with my research partner, Kellie Owens, I asked people the basic question: Do these companies think about well-being, especially that of young people, when they design new products and features?
Lawmakers' latest idea to fix Facebook: Regulate the algorithm
Will Oremus, The Washington Post
On Facebook, you decide whom to befriend, which pages to follow, which groups to join. But once you've done that, it's Facebook that decides which of their posts you see each time you open your feed — and which you don't.
Want to hire and retain tech workers? Give them salary calculators.
Michelle Ma, Protocol
What happens when tech companies give employees extreme visibility into how their salaries are set? Some employers are getting ahead of the movement toward transparency with new salary-calculator tools designed to show how the sausage is made, to a previously unheard of degree. These calculators are allowing some companies to issue "first and best" offers and cut negotiation entirely out of the recruiting process.
Spending Is Big Tech's Superpower
Shira Ovide, The New York Times
I keep writing about the bonkers dollars that Big Tech companies are generating in revenue and profits. But what may be even more astounding is what the technology giants are spending to keep their businesses humming and growing long into the future.
Facebook's moral failure shows the need for competition and is a test for Congress, write Reps. Buck and Cicilline
Reps. Ken Buck and David Cicilline, CNBC
Last week, Frances Haugen, a former Facebook employee turned whistleblower, testified before the Senate about the thousands of internal documents she disclosed to The Wall Street Journal showing how Facebook's algorithms foster discord.
This email was sent by: Morning Consult
729 15th St. NW Washington, DC, 20005, US