Tech
Essential tech industry news & intel to start your day.
July 22, 2021
Events Calendar (All Times Local)
A MESSAGE FROM MORNING CONSULT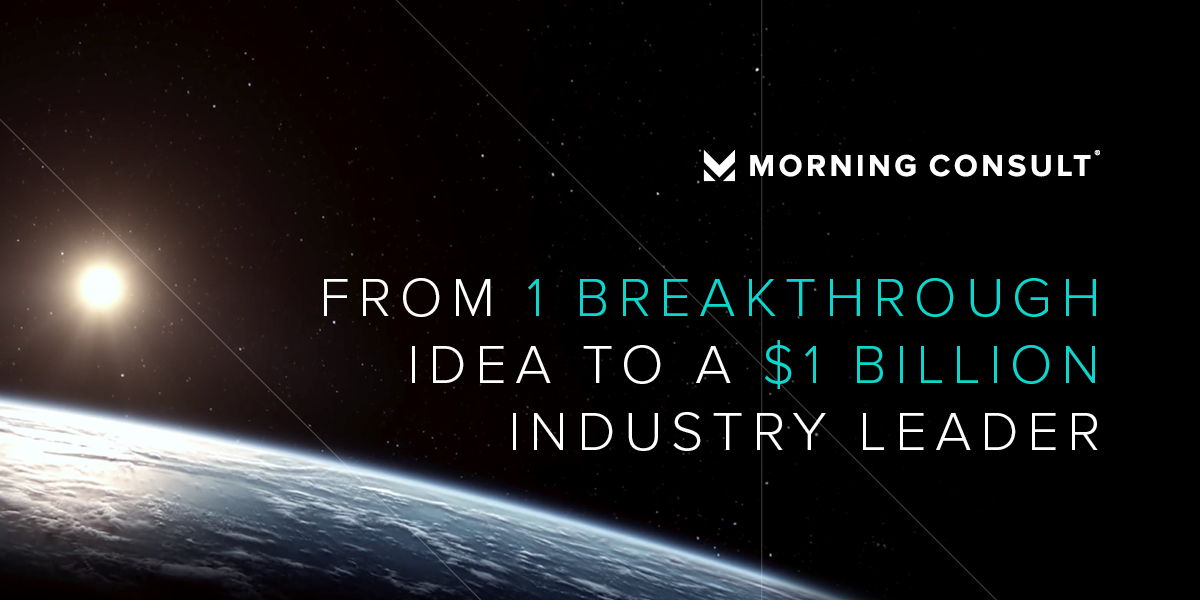 What Else You Need to Know
Biden's vaccine misinformation road not taken
Alexandra S. Levine, Politico
Democrats urged the incoming president last year to name a point person to take on false claims about the pandemic. Now "the misinformation question" is an even huger problem.
Warning From Major Chipmaker Adds to Worries Industry Will Produce More Than Demand
Ian King and Debby Wu, Bloomberg
Chipmakers from Taiwan to the U.S. are cranking up production to address shortages that have hammered automakers and other customers as they try to emerge from the coronavirus pandemic.
The Amazonification of Space Begins in Earnest
David Streitfeld and Erin Woo, The New York Times
With the suborbital flights made by Jeff Bezos and Richard Branson this month, the privatization of the space industry has crossed the point of no return.
Infrastructure vote fails as senators try to salvage bipartisan deal
Burgess Everett and Marianne Levine, Politico
Senate Republicans blocked moving forward on a bipartisan infrastructure bill that's still being negotiated on Wednesday. Surprisingly, members of the group insist they're unbothered.
Salesforce Closes $27.7 Billion Acquisition of Slack
Kevin McLaughlin, The Information
Salesforce announced it has completed its $27.7 billion acquisition of Slack, the largest transaction in its 22-year history and one that puts it on a collision course with Microsoft in the workplace collaboration software market.
Microsoft acquires security start-up CloudKnox
Jordan Novet, CNBC
Microsoft said Wednesday it's acquiring CloudKnox, a start-up whose software helps companies reduce the amount of access they provide to their cloud resources. Terms of the deal weren't disclosed.
NASA won't rush Mars mission over U.S. 'space race' with China
Dave Nyczepir, FedScoop
NASA won't rush its planned mission to Mars in the late 2030s and risk human life, despite being in a "space race" with China, said Administrator Bill Nelson on Wednesday.
Antitrust and Competition
Telecom, Wireless and Internet Access
Clubhouse opens membership to all users
Chris Mills Rodrigo, The Hill
Users on both iOS and Android will now be able to make accounts and join the app, which exploded in popularity during the coronavirus pandemic, without needing the referral of an existing member.
Apple's Biggest iPhone Production Site Hit by Flooding in Central China
Stephanie Yang, The Wall Street Journal
The severe flooding in central China cut power temporarily at Apple Inc.'s biggest iPhone manufacturing site as water seeped into some areas and the site's operator gave many workers time off, said factory employees there.
Five U.S. senators want to ensure Verizon TracFone deal does not raise prices
Reuters
Five Democratic U.S. senators on Wednesday urged the Federal Communications Commission (FCC) ensure Verizon's proposed $6.9 billion acquisition of pre-paid mobile phones provider TracFone does not raise prices or impact government programs to provide access to mobile phones for low-income Americans.
Intel's foundry ambitions could be slowed by lack of deal targets
Stephen Nellis, Reuters
For Intel Corp Chief Executive Pat Gelsinger, an obvious strategy in his high-stakes bid to make the company a player in producing chips for others would be a transformational acquisition, analysts say. But there is just one problem – a dearth of acquisition targets for Intel to buy.
Cybersecurity and Privacy
Biden to convene private sector leaders for cybersecurity talks in August
Reuters
President Joe Biden and senior U.S. officials will meet private sector leaders on Aug. 25 to discuss ways to beef up cybersecurity, a White House spokesperson said on Wednesday, underscoring the need for collective action.
Saudi Aramco facing $50M cyber extortion over leaked data
Jon Gambrell, The Associated Press
Saudi Arabia's state oil giant acknowledged Wednesday that leaked data from the company — files now apparently being used in a cyber-extortion attempt involving a $50 million ransom demand — likely came from one of its contractors.
Senators Promote Cybersecurity Measures in Core Bipartisan Infrastructure Framework
Mariam Baksh, Nextgov
Congressional leaders of the Cyberspace Solarium Commission stressed a need to focus specifically on water treatment systems.
New legislation would boost the FTC's role in fighting ransomware
Tonya Riley, CyberScoop
Rep. Gus Bilirakis (R-Fla.), the top Republican on the House Energy and Commerce consumer protection subcommittee, filed legislation Tuesday that would require the agency to report the number of ransomware and cyberattack-related complaints it receives, and how it cooperated with international law enforcement to respond to those issues.
CBP Cybersecurity Failures Left Travelers' Personal Info at Risk, IG Says
Mila Jasper, Nextgov
A new internal watchdog report finds Customs and Border Protection failed to conduct required cybersecurity activities for its Mobile Passport Control applications.
Social Media and Content Moderation
Anti-vaccine groups changing into 'dance parties' on Facebook to avoid detection
Ben Collins and Brandy Zadrozny, NBC News
The ban-evasion efforts on Facebook and Instagram are ratcheting up as the White House has increased pressure on the social media platforms to do more to contain vaccine misinformation.
Investigation: How TikTok's Algorithm Figures Out Your Deepest Desires
The Wall Street Journal
A Wall Street Journal investigation found that TikTok only needs one important piece of information to figure out what you want: the amount of time you linger over a piece of content. Every second you hesitate or rewatch, the app is tracking you.
Twitter tests Reddit-style upvote and downvote buttons
Sarah Perez, TechCrunch
Twitter will test the use of Reddit-like upvote and downvote buttons as a way to better highlight the more interesting and relevant replies in a longer conversation thread. The company announced this afternoon it would begin what it's calling a "small research experiment" that will add upvote and downvote buttons to replies, or even replace the "Like" button entirely.
Tumblr debuts Post+, a subscription service for Gen Z creators
Amanda Silberling, TechCrunch
Now, Tumblr is joining the fray with Post+, the platform's first attempt at allowing users to monetize their content. Post+ is debuting today in limited beta for an exclusive selection of creators in the U.S., who were hand-picked by Tumblr.
'Poverty is not flexibility': Gig workers strike over labor practices
Megan Rose Dickey, Protocol
Gig workers across the country staged a protest and strike today in response to Uber, Lyft and other companies' labor practices. At the rally in San Francisco, drivers spoke about the issues with California's Proposition 22 and urged the passage of the PRO Act.
Half of the tech workforce wants to join a union
Anna Kramer, Protocol
A decade ago, many tech workers seemed more concerned with their stock options than forming a union. But in the last two years, a growing list of tech workers have formed unions or tried to, including a very powerful and rapidly-expanding one at Google — and about half of all tech workers are now interested in joining a union, according to a survey conducted by Protocol in partnership with Morning Consult.
Hundreds of Google employees call on company to change sexual-misconduct policies that they say put the burden on survivors
Rosalie Chan and Hugh Langley, Insider
Hundreds of Google employees have signed a petition calling on the company to improve the way it handles cases of sexual harassment and accusing it of "pushing" employees to seek mental-health support when they allege instances of harassment.
Uber is losing so many employees that executives had to address questions about the problem at recent all-hands meetings
Tom Dotan and Mark Matousek, Insider
In June, Uber's overall attrition rate was about 20%, according to figures shared with Insider. Within Eats specifically, the figure was slightly higher. Those rates are well above the usual level in the teens, people familiar with the figures say. They asked not to be identified as they were discussing sensitive internal data. 
Couple in eBay harassment case sues company, ex-officials
The Associated Press
A Massachusetts couple subjected to threats and other bizarre harassment from former eBay Inc. employees filed a civil lawsuit against the Silicon Valley giant on Wednesday.
Opinions, Editorials and Perspectives
This email was sent by: Morning Consult
729 15th St. NW Washington, DC, 20005, US