Tech
Essential tech industry news & intel to start your day.
November 23, 2022
Morning Consult Tech will be off for the rest of the week for the Thanksgiving holiday. The newsletter will resume on Monday.
A MESSAGE FROM MORNING CONSULT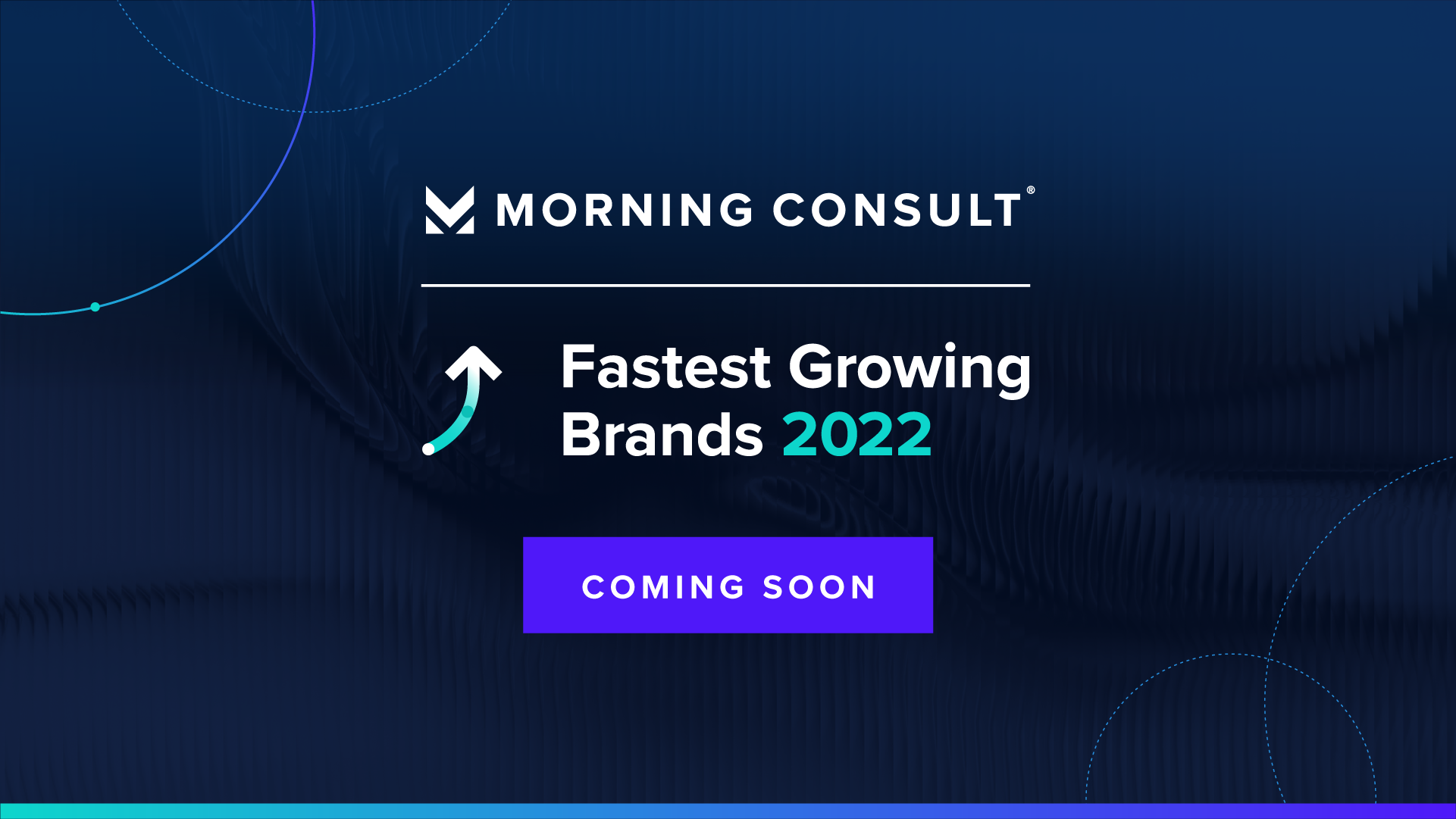 What Else You Need to Know
Antitrust and Competition
Musk's Twitter gets weird and wild, but Washington is sticking around
Rebecca Kern and Meridith McGraw, Politico
Elon Musk is making good on his promise to loosen the guardrails at Twitter — welcoming back controversy magnets like Donald Trump and Marjorie Taylor Greene — all while hectoring Democrats and posting lewd memes of his own. But, so far, official Washington isn't fleeing the new, more rough-and-tumble Twitter.
Global legal perils beset a downsized Twitter
Ashley Gold, Axios
Twitter faces a mass of forces abroad and in Washington that aim to compel the company to obey privacy rules, speech limits and other regulations as Elon Musk remakes the service.
How SBF Created the New Playbook for Manipulating Washington, D.C.
Maxwell Strachan, Motherboard
Disgraced FTX CEO Sam Bankman-Fried bent Washington to his will using "every mechanism available," with sophistication and speed. "He played D.C. like a fiddle."
Artificial Intelligence/Automation
Researchers: AI in connected cars eased rush hour congestion
Travis Loller, The Associated Press
As millions of people travel the interstates this Thanksgiving, many will encounter patches of traffic at a standstill for no apparent reason — no construction or accident. Researchers say the problem is you.
Cruise, Waymo push robotaxis amid doubts about self-driving tech
Joann Muller, Axios
Cruise and Waymo are plowing ahead with plans to bring robotaxis to more cities, despite growing disillusionment among investors and automakers about the timeline for self-driving cars.
Google has a secret new project that is teaching artificial intelligence to write and fix code. It could reduce the need for human engineers in the future.
Hugh Langley, Insider Premium
Google is working on a secretive project that uses machine learning to train code to write, fix, and update itself.
Lawsuit Takes Aim at the Way A.I. Is Built
Cade Metz, The New York Times
A programmer is suing Microsoft, GitHub and OpenAI over artificial intelligence technology that generates its own computer code.
Beauty in the eye of the A.I.: How inherent racial bias has shaped A.I. and what brands are doing to address it
Gabby Shacknai, Fortune
Joy Buolamwini's idea seemed simple. For a class project while at graduate school at MIT, she wanted to create a mirror that would inspire her every day by projecting digital images of her heroes onto her face. But when she started using the basic facial recognition software needed to program the mirror, she came across an unexpected issue: it couldn't detect her face. 
The growing army of 'Grinch bots' trying to steal Christmas
Adam Bluestein, Fast Company
Retailers are fighting a constant battle against a growing army of bad bots trying to snatch up all the hot holiday gifts and toys.
Telecom, Wireless and Internet Access
Cybersecurity and Privacy
Social Media and Content Moderation
Trump Media deal partner says shareholders approve delay of merger with Truth Social parent
Lillian Rizzo, CNBC
The blank check company that plans to take Trump Media and Technology Group and its Truth Social platform public said Tuesday that shareholders voted to delay a deadline for its merger with the former president's firm by several months.
Elon Musk tries to blame 'activists' for his Twitter moderation council lie
Mitchell Clark, The Verge
Elon Musk justified reinstating Trump on Twitter based on a personal poll — weeks after promising that "no major content decisions or account reinstatements will happen" until a moderation council was formed.
Advertisers are dropping Twitter. Musk can't afford to lose any more.
Naomi Nix and Jeremy B. Merrill, The Washington Post
More than a third of Twitter's top 100 marketers have not advertised on the social media network in the past two weeks, a Washington Post analysis of marketing data found — an indication of the extent of skittishness among advertisers about billionaire Elon Musk's control of the company.
Meta confirms U.S. military involvement in sprawling phony social media operation
AJ Vicens, CyberScoop
People associated with the U.S. military were behind dozens of phony Facebook accounts, more than a dozen pages, a pair of groups and 26 Instagram accounts that pushed pro-U.S. messaging while attempting to hide their real identities, Facebook's parent company Meta said in a report published Tuesday.
White House's Jha: Social media platform owners should consider role in COVID misinformation
Reuters
Owners of social media platforms should consider their personal responsibility regarding health disinformation, and the public should choose reputable sources to trust, White House COVID-19 response coordinator Ashish Jha said on Tuesday.
As Elon Musk Cuts Costs at Twitter, Some Bills Are Going Unpaid
Mike Isaac and Ryan Mac, The New York Times
Mr. Musk and his advisers are examining all types of expenses at Twitter. Some of the social media company's vendors have gotten stiffed.
Twitter Restores Anti-Trans Accounts and Fuels Hate, Groups Say
Emily Birnbaum, Bloomberg
Twitter Inc. Chief Executive Officer Elon Musk is restoring a string of accounts previously suspended for harassing transgender people, rolling back protections for the LGBTQ community as the country confronts the aftermath of a shooting in a Colorado gay club that left five people dead and dozens wounded. 
Facebook's Most Popular Posts Were Trash. Here Is How It Cleaned Up.
Jeff Horwitz, The Wall Street Journal
Third-quarter content report shows only one in the top 20 posts qualified as engagement bait.
French regulator warns Twitter of legal duty to moderate misinformation, hate
Annabelle Timsit, The Washington Post
France's digital regulator has asked Twitter to confirm that it can still meet its legal obligations to moderate harmful content and misinformation as the company undergoes a major reorganization, including layoffs of half the company's workforce, under the ownership of Elon Musk.
Musk's 'free speech' agenda dismantles safety work at Twitter, insiders say
Cat Zakrzewski et al., The Washington Post
Amid the wider turmoil since his takeover last month, Musk has moved rapidly to undermine Twitter's deliberative content moderation system.
Amazon's Twitch Makes Changes to Address Child Predation on Platform
Cecilia D'Anastasio, Bloomberg
Twitch, the video game livestreaming site popular with teens and kids, announced changes it's making on the platform to increase safety for its young users in the wake of criticism that it enables child predation.
Opinions, Editorials and Perspectives
Will Elon Musk's Twitter Succeed?
The Wall Street Journal
Students discuss whether the platform's changes will save or ruin the company.
To be effective on tech, Congress needs a tech committee
Maya Kornberg, The Hill
Congressional inertia has many causes, from the Senate filibuster to lobbying by powerful interests. One under-examined reason for the inaction on tech is that there is no congressional committee focused on it.
Consider all options for the $65B in federal broadband funds
Dave Wright, GCN
The $65 billion in federal funds that will be disbursed to state and local governments to improve broadband access across the country presents the nation with an extraordinary and unprecedented opportunity. Will the U.S. answer the call to finally close the digital divide? Is the moment now, as this unique opportunity has become manifest? 
Threat Assessment: Luna Moth Callback Phishing Campaign
Kristopher Russo, Unit 42
Unit 42 investigated several incidents related to the Luna Moth/Silent Ransom Group callback phishing extortion campaign targeting businesses in multiple sectors including legal and retail. This campaign leverages extortion without encryption, has cost victims hundreds of thousands of dollars and is expanding in scope.
This email was sent by: Morning Consult
729 15th St. NW Washington, DC, 20005, US