Tech
Essential tech industry news & intel to start your day.
July 29, 2021
Majority of the Public Thinks Social Media Companies Should Be Liable for Spread of Anti-Vaccine and Health Misinformation
Social media companies are continuing to take heat from lawmakers for the dissemination of COVID-19 and anti-vaccine misinformation on their platforms. A new Morning Consult poll indicates that the public thinks that heat is warranted. Some key takeaways:
63% of U.S adults said they'd support a federal bill holding platforms responsible for misinformation about COVID-19 vaccines and other public health crises. 

Support for such legislation — similar to Sen. Amy Klobuchar's (D-Minn.) proposal to strip Section 230 protections from platforms that allow misinformation to spread during health emergencies — is backed by 78% of Democrats and 52% of Republicans.

Social media platforms are doing a "poor" job combating anti-vaccine misinformation, 35% of Americans say.

And another 27% say the performance of platforms on that front is just "fair."
Check out the full story here: Social Media Companies Keep Taking Hits Over COVID-19 Misinformation. The Public Thinks There Should Be Consequences
Events Calendar (All Times Local)
A MESSAGE FROM MORNING CONSULT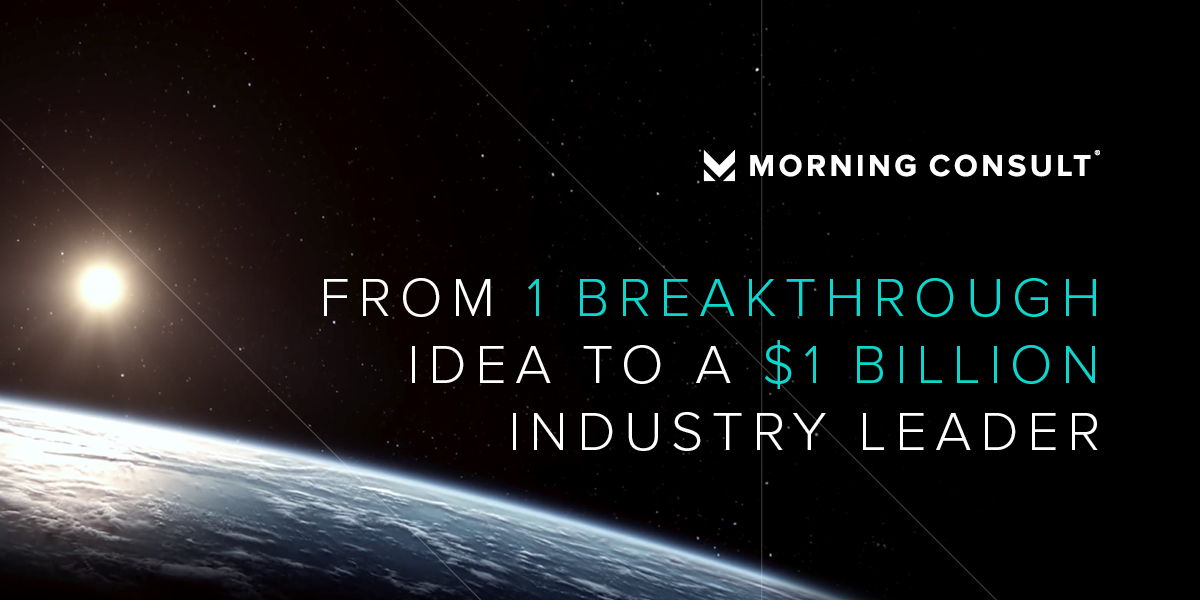 What Else You Need to Know
FTC Chair Claims Big Tech Promote Fraud
Martin Peers, The Information
Lina Khan appears to be throwing in her lot with those politicians who want to erode tech companies' section 230 immunity from liability over what appears on their sites. That's one takeaway from the FTC Chair's congressional testimony today, where she blamed a  "massive increase in fraud" on "digital platforms where this conduct is tolerated and even promoted by some of the world's largest companies."
FCC to look at restarting data collection on broadcaster diversity
John Hendel, Politico
FCC commissioners have unanimously voted to collect input about restarting the collection of equal employment opportunity data belonging to broadcasters after a two-decade stall in doing so, according to an agency proposal unveiled Monday.
Cook, Pichai Join CEOs Urging Congress Pass Path to Citizenship
Jordan Fabian, Bloomberg
More than 90 chief executive officers, including those at Apple Inc., Amazon.com Inc. and Facebook Inc., on Thursday urged Congress to pass a law offering a citizenship path to young immigrants brought illegally to the U.S. as children.
Didi Global Considers Going Private to Placate China and Compensate Investors
Jing Yang, The Wall Street Journal
Ride-hailing giant Didi Global Inc. is considering going private in order to placate authorities in China and compensate investors for losses incurred since the company listed in the U.S. in late June, according to people familiar with the matter.
Most Apple Stores to Require Masks Again for Shoppers, Staff
Mark Gurman, Bloomberg
Apple Inc. plans to restore a mask requirement at most of its U.S. retail stores on Thursday for both customers and staff, even those who are vaccinated, in response to a resurgence in Covid cases.
PayPal comes in light on revenue, profit drops from last year
MacKenzie Sigalos, CNBC
Second quarter net profit dropped 23% from a year earlier to $1.18 billion, and the company added 11.4 million net new active accounts, for a total of 403 million active accounts.
Apple Tells Leaker to Snitch on Sources or It Will Report Them to the Police
Lorenzo Franceschi-Bicchierai, Motherboard
In a sign of escalation in its war against leakers, Apple sent a cease and desist letter to a Chinese citizen who advertised stolen iPhone prototypes on social media, according to a copy of the letter obtained by Motherboard. 
Walmart to sell its e-commerce technologies to other retailers
Sarah Perez, TechCrunch
Walmart's investments in software and retail technologies it used to transform its business from a brick-and-mortar to one that combines both in-person and online shopping will now be made available to other retailers for the first time, the company announced today.
'A Tesla for every referral' as start-ups buy Amazon's top sellers
Dave Lee, Financial Times
Almost 70 aggregators have raised $7bn to acquire successful marketplace merchants.
Antitrust and Competition
State AGs will appeal loss in Facebook case
Leah Nylen, Politico
In a court filing Wednesday, attorneys general from 45 states, D.C. and Guam said they would appeal a June decision by U.S. District Judge James Boasberg that threw out their suit. Boasberg ruled that the states had waited too long to challenge Facebook's 2012 Instagram and 2014 WhatsApp purchases.
Why Turkey's Regulators Became Such a Problem for Google
Adam Satariano and Daisuke Wakabayashi, The New York Times
The antitrust backlash against Big Tech is playing out in places not known as regulatory hotbeds.
Telecom, Wireless and Internet Access
Comcast beats earnings expectations, gains record internet customers for quarter
Jessica Bursztynsky, CNBC
Comcast reported second-quarter earnings Thursday morning that beat analyst expectations on the top and bottom lines. The company also reported a record of new broadband subscribers for the quarter.
FCC's Rosenworcel: More Than 4 Million Tap Into Broadband Benefit
John Eggerton, Broadcasting & Cable
The EBB, which launched May 12, is a $3.2 billion program established by Congress as part of a December COVID-19 aid package. In addition to helping low income residents get and stay connected during the pandemic the EBB includes a one-time $100 toward a computer or tablet.
U.S. senators urge barring Huawei, ZTE from $1.9 trillion gov't funding measure
David Shepardson, Reuters
Two U.S. senators on Wednesday said they are introducing a measure to prohibit funds in a $1.9 trillion government funding measure from being used to purchase Chinese telecommunications equipment from Huawei, ZTE and other companies deemed U.S. security threats.
Inmarsat Challenges Musk and OneWeb With New Satellite Network
Thomas Seal, Bloomberg
Inmarsat Group Holdings Ltd., the U.K.'s biggest satellite company, plans to launch a constellation of low-earth orbit spacecraft and set up 5G wireless networks, joining a new space race against the likes of Elon Musk.
Samsung's quarterly profit surges on chips, consumer electronics
Steven Musil, CNET
Samsung's operating profit showed strong growth in the second quarter, thanks to higher-than-expected chip prices and continued consumer demand for electronics during the pandemic.
Qualcomm shares rise as revenue pops 63% driven by chip sales
Kif Leswing, CNBC
Qualcomm revenue was up 63% from the same period last year, and earnings per share more than doubled annually in the quarter that ended on June 27. However, that's a comparison to a quarter where Qualcomm saw less demand for its chips and technology amid the Covid-19 pandemic.
Nokia profit substantially up on new operating model, 5G
The Associated Press
Wireless network maker and 5G technology provider Nokia reported substantially improved second-quarter profit Thursday, citing the help of its new operating model and booming sales of 5G equipment.
Apple and Tesla Are the Chip Shortage's Latest Victims
Tim Higgins et al., The Wall Street Journal
Apple Inc. and Tesla Inc. are set to begin feeling the impact of a significant disruption to the global supply of microprocessors, a sign that even some of the largest, best-supplied companies can no longer sidestep the semiconductor crisis.
Google Sued in U.K. for Overcharging Millions of Users
Ellen Milligan and Katharine Gemmell, Bloomberg
Alphabet Inc.'s Google faces a London suit over claims it overcharged nearly 20 million U.K. customers for app store purchases, just a month after it was sued in a similar U.S. case.
Cybersecurity and Privacy
Social Media and Content Moderation
GOP Bills Carve Up Section 230
John Eggerton, Multichannel News
A new package of House Republican-backed Big Tech-targeted reform bills would carve up Section 230 by carving out a bunch of actors and actions from the section's protection of social media sites from civil liability for the content they host.
Activists protest Facebook's 'failure' on disinformation with body bags outside DC office
Rebecca Klar, The Hill
Activists staged a protest with body bags labeled "disinfo kills" outside of Facebook's Washington, D.C., office on Wednesday as part of a push to hold the social media giant accountable for amplifying false information about COVID-19.
Google, Facebook to Require Vaccinations for On-Campus Workers
Tripp Mickle and Chip Cutter, The Wall Street Journal
Google and Facebook Inc. will require all employees at their U.S. campuses to be vaccinated, joining a number of public and private enterprises taking new precautions as the highly infectious Delta variant of Covid-19 sweeps across the U.S.
Lyft pushes office return date to February as Twitter closes offices it had reopened.
Erin Woo and Kate Conger, The New York Times
In the latest corporate reactions to the highly infectious Delta variant, Lyft said on Wednesday that it would not require employees to return to the office until February, while Twitter said it would close its newly reopened offices in San Francisco and New York and indefinitely postpone other reopening plans.
Here's how Cisco decided that none of its 75,000 employees ever have to return to the office
Aaron Holmes, Insider
Under the "no return to office" policy, Cisco will not set any top-down mandate for the number of days per week its more than 75,000 employees spend in physical offices. Instead, every employee will be considered a hybrid worker and the company's leadership is encouraging managers to grant workers flexibility in whether they work remotely or in the office.
'You're the Problem': When They Spoke Up About Misconduct, They Were Offered Mental Health Services
Alisha Haridasani Gupta and Ruchika Tulshyan, The New York Times
Former and current Google employees said that H.R. would respond to their workplace complaints by referring them to counseling programs instead of addressing the broader issues.
Opinions, Editorials and Perspectives
Internet Access and its Implications for Productivity, Inequality, and Resilience
Jose Maria Barrero et al., Aspen Economic Strategy Group
About one-fifth of paid workdays will be supplied from home in the post-pandemic economy, and more than one-fourth on an earnings-weighted basis. In view of this projection, we consider some implications of home internet access quality, exploiting data from the new Survey of Working Arrangements and Attitudes.
This email was sent by: Morning Consult
729 15th St. NW Washington, DC, 20005, US