Tech
Essential tech industry news & intel to start your day.
July 27, 2021
Events Calendar (All Times Local)
A MESSAGE FROM MORNING CONSULT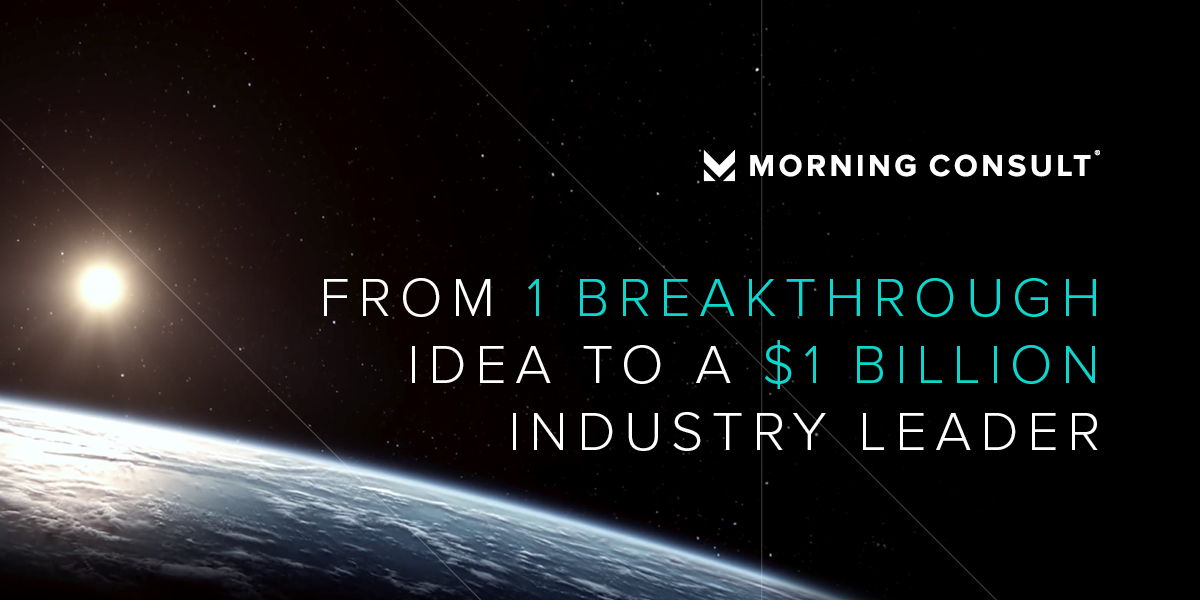 What Else You Need to Know
High-stakes infrastructure talks stall out as deadline passes
Marianne Levine and Burgess Everett, Politico
The bipartisan group of lawmakers hoped to reach a final agreement by early this week after a vote to advance undrafted legislation failed last week. But that appears unlikely, with several issues outstanding. While transit seems to be the biggest sticking point, provisions on both broadband and the bill's finances are also not resolved.
Facebook and tech giants to target attacker manifestos, far-right militias in database
Elizabeth Culliford, Reuters
A counterterrorism organization formed by some of the biggest U.S. tech companies including Facebook and Microsoft is significantly expanding the types of extremist content shared between firms in a key database, aiming to crack down on material from white supremacists and far-right militias, the group told Reuters.
The China Model: What the Country's Tech Crackdown Is Really About
Austin Carr and Coco Liu, Bloomberg Businessweek
After spending years emulating Silicon Valley, the world's second-biggest economy is now officially charting its own course.
A political bogeyman of Silicon Valley
Lachlan Markay, Axios
Tech billionaire Peter Thiel is injecting huge sums into some crucial 2022 midterm contests — and drawing fire from Republicans eager to tie their rivals to the GOP's Silicon Valley bogeymen.
Scott Rosenberg, Axios
The tech industry's leading giants are floating on a cushion of record profits in lakes of reserve cash, and all that money makes them just about unsinkable.
The Really Critical Infrastructure Need: American-Made Semiconductors
Gerald F. Seib, The Wall Street Journal
The push for two big infrastructure bills—one bipartisan, the other a much bigger one pushed by Democrats alone—is getting all the attention in Washington right now, and for good reason. Trillions of dollars hang in the balance, as does much of President Biden's agenda and the question of whether Washington can do anything big in a bipartisan fashion any more.
PayPal to research transactions that fund hate groups, extremists
Anna Irrera, Reuters
PayPal Holdings Inc is partnering with non-profit organisation the Anti-Defamation League to investigate how extremist and hate movements in the United States take advantage of financial platforms to fund their criminal activities.
Amazon denies report of accepting bitcoin as payment
Reuters
Amazon.com Inc on Monday denied a media report saying the e-commerce giant was looking to accept bitcoin payments by the end of the year.
Tesla shrugs off the global chip shortage to post its most profitable quarter yet
Tim Levin, Insider
Tesla on Monday posted its most profitable quarter yet, beating Wall Street's expectations even as a microchip shortage and other supply-chain troubles complicate car production. 
Antitrust and Competition
Telecom, Wireless and Internet Access
NCTA to FCC: Stay on Road to Wi-Fi 5.9 GHz Sharing
John Eggerton, Multichannel News
Cable operators are telling the FCC to dismiss or deny auto companies' challenge to the FCC's decision to allow the 5.9 GHz band to be divided up between incumbent intelligent auto communications systems and the Wi-Fi that remains cable broadband operators primary mobile broadband play.
Chipmaker TSMC says too early to say on Germany expansion
Reuters
Taiwan Semiconductor Manufacturing Co Ltd said on Monday that it was too early to say whether it will build factories in Germany and that talks were in early stages, as the EU seeks to reduce chip imports amid a supply shortage.
New Nokia smartphone is a 'military grade' model with 5G that can take a beating
Ryan Browne, CNBC
The maker of Nokia-branded phones debuted a slew of new devices Tuesday, including a "military grade" smartphone designed to withstand intense environmental conditions.
Apple could signal new coronavirus and chip shortage troubles ahead of iPhone 13
Ian Sherr, CNET
The tech giant has been uncharacteristically public about its pandemic concerns, raising alarms before most anyone else.
BE Semiconductor beats Q2 revenue forecasts on higher shipments
Reuters
Chipmaking equipment supplier BE Semiconductor beat its second-quarter revenue targets on Tuesday, driven by higher-than-anticipated shipments from its order backlog.
Facebook Explores Integrating Oculus Workouts With Apple Health
Mark Gurman, Bloomberg
Facebook Inc. is exploring the idea of letting users synchronize workout data from Oculus virtual-reality headsets with Apple Inc.'s Health app on iPhones, according to code discovered in the Oculus iPhone app.
China launches 6-month campaign to clean up apps
The Associated Press
China's industry ministry has announced a 6-month campaign to clean up what it says are serious problems with internet apps violating consumer rights, cyber security and "disturbing market order."
Inside Google's Quest to Become a Cloud-Computing Giant
Nico Grant, Bloomberg
How Thomas Kurian brought old-school Oracle tactics to the search company—and steadily gained cloud market share.
Cybersecurity and Privacy
As Cyberattacks Surge, Security Start-Ups Reap the Rewards
Erin Woo, The New York Times
Investors have poured $12.2 billion into cybersecurity companies so far this year, nearly $2 billion more than the total for all of 2020.
4 Democrats suggest blacklisting Israeli spyware firm over hacks of journalists, activists
Cristiano Lima, The Washington Post
Four House Democrats on Monday suggested blacklisting or imposing sanctions against the Israeli firm that licensed spyware used by governments to hack the smartphones of journalists, human rights activists and business executives.
Scammers are using fake Microsoft 11 installers to spread malware
Tim Starks, CyberScoop
Windows 11 won't hit the street until later this year, but that hasn't stopped hackers from trying to use it to infect victims with malware.
Kaseya denies paying hackers for decryption key after ransomware attack
Maggie Miller, The Hill
Software company Kaseya on Monday strongly denied paying to get access to a key to decrypt its systems following a massive ransomware attack on the company that impacted up to 1,500 organizations earlier this month.
WhatsApp chief weighs in on Pegasus spyware investigation
Scott Rosenberg, Axios
In the latest bit of fallout from investigations into the impact of Israeli company NSO's Pegasus spyware published last week, the leader of Facebook's WhatsApp stepped forward to support some aspects of the investigation's findings.
Social Media and Content Moderation
Opinions, Editorials and Perspectives
America Shouldn't Compete Against China With One Arm Tied Behind Its Back
Robert E. Lighthizer, The New York Times
The Senate recently passed a bill intended to bolster America's technological and industrial capacity as we compete against China. The bill, called the U.S. Innovation and Competition Act, began as a serious, bipartisan effort to meet one of our country's greatest challenges. But in one of those "only in Washington" moments, a bill written to make our country more competitive with China now includes an amendment that will do exactly the opposite.
Big Tech calls for 'regulation' but is fuzzy on the details
Marietje Schaake, Financial Times
Silicon Valley says it wants more oversight yet does little to promote it in practice.
U.S. Municipal Infrastructure Index 2021
Cisco
Broadband access has become a vital necessity to provide access to the economic, social, and health opportunities that have become part of everyday life. This report summarizes the results from a national poll of U.S. city, county, town, and Tribal government leaders, to understand where connectivity and technology upgrades fall in their infrastructure plans and priorities.
This email was sent by: Morning Consult
729 15th St. NW Washington, DC, 20005, US