Tech
Essential tech industry news & intel to start your day.
January 26, 2023
A MESSAGE FROM MORNING CONSULT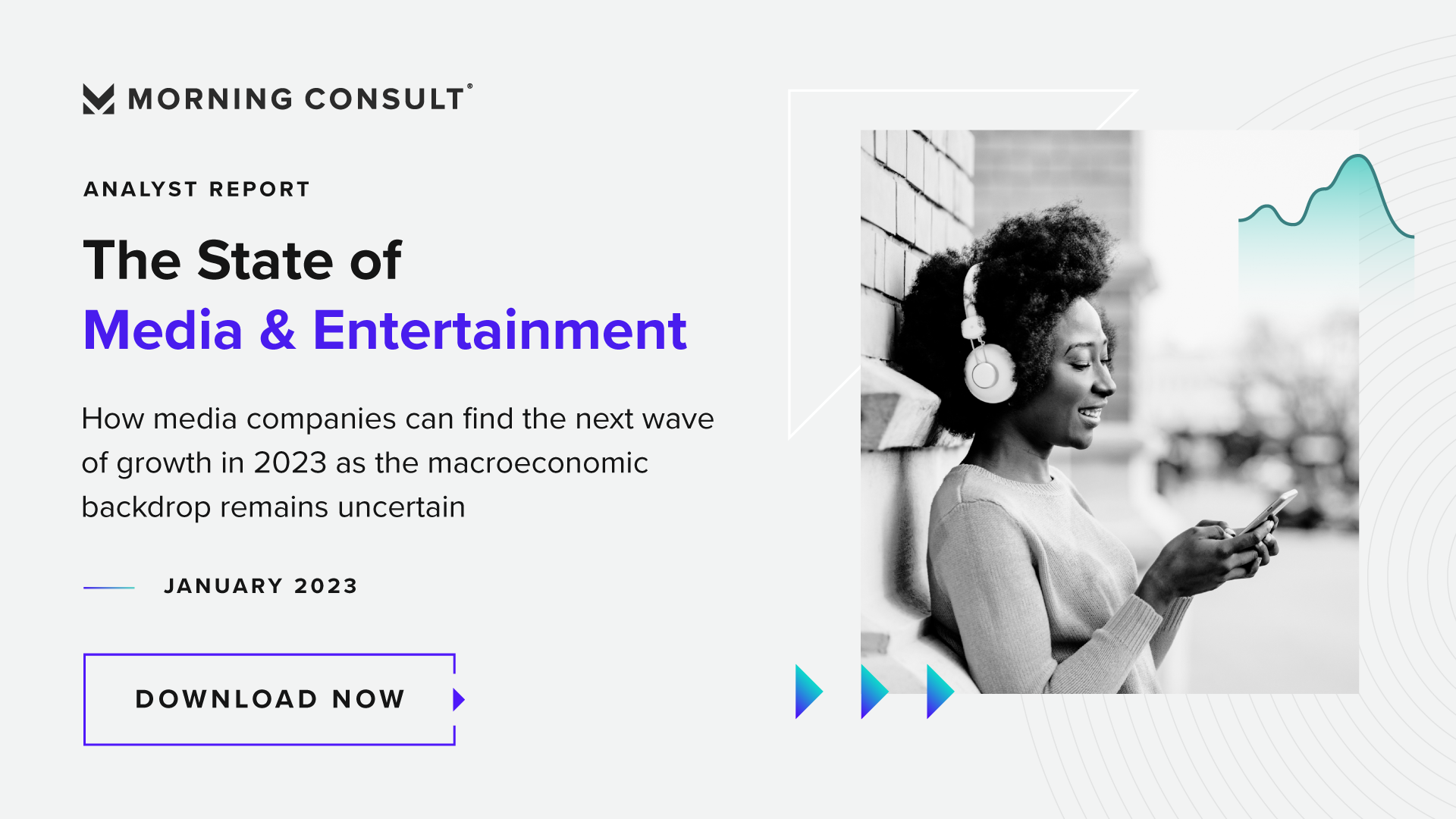 What Else You Need to Know
Antitrust and Competition
Judge Leonie Brinkema named to oversee U.S. lawsuit against Google
Diane Bartz, Reuters
U.S. District Judge Leonie Brinkema, one of the judges who stayed then-President Donald Trump's executive order restricting immigration into the United States, has been named to oversee the Justice Department's antitrust lawsuit against Alphabet Inc's Google over its alleged abuse of dominance in online advertising technology.
Google Girds for Second Antitrust Battle as DOJ Targets Its Ads Business
Miles Kruppa, The Wall Street Journal
The latest U.S. lawsuit against Google compounds the legal issues the company faces worldwide while broadening the scope of the government's allegations around the tech giant's online advertising business.
Google to make changes to Android business terms in India after antitrust blow
Manish Singh, TechCrunch
Google is revising its business agreements with phonemakers and other partners in India and making a series of other changes in the South Asian market to comply with the local antitrust watchdog's directions in a major shift that could invite regulators in other regions to make similar suggestions.
Microsoft set to face EU antitrust probe over video calls
Samuel Stolton, Politico
European Union antitrust enforcers are planning to open an antitrust probe into Microsoft over its video and messaging service Teams, four people familiar with the matter told POLITICO.
How Amazon turned small businesses into "day traders"
Louise Matsakis, Semafor
Amazon has radically transformed small businesses in both the U.S. and China, making them dependent on the e-commerce giant while also obscuring their existence, according to a new report published Wednesday by Data & Society.
Artificial Intelligence/Automation
How will Google solve its AI conundrum?
Richard Waters and Madhumita Murgia, Financial Times
Microsoft throws down direct challenge to search giant with multibillion dollar investment in OpenAI.
ChatGPT can't be credited as an author, says world's largest academic publisher
James Vincent, The Verge
Springer Nature, the world's largest academic publisher, has clarified its policies on the use of AI writing tools in scientific papers.
Professors Turn to ChatGPT to Teach Students a Lesson
Douglas Belkin, The Wall Street Journal
Last month a professor at Weber State University in Utah asked a new artificial-intelligence chatbot to write a tweet in his voice.
Microsoft Plans Security Features, Wider Release for Its OpenAI-Powered Coding Tool
Aaron Holmes, The Information
ChatGPT has generated headlines and hype since its release last year, with its humanlike responses to written prompts. But the business impact of the technology behind the chatbot may first emerge in a different arena: software development.
After inking its OpenAI deal, Shutterstock rolls out a generative AI toolkit to create images based on text prompts
Ingrid Lunden, TechCrunch
When Shutterstock and OpenAI announced a partnership to help develop OpenAI's Dall-E 2 artificial intelligence image-generating platform with Shutterstock libraries to train and feed the algorithm, the stock photo and media giant also hinted that it would soon be bringing its own generative AI tools to users.
CNET found errors in more than half of its AI-written stories
Mia Sato and Emma Roth, The Verge
CNET issued corrections on 41 of the 77 stories the outlet published that were written using an AI tool.
DoNotPay chickens out on its courtroom AI chatbot stunt
Emma Roth, The Verge
DoNotPay isn't bringing its robot lawyer to the courtroom anytime soon. Joshua Browder, the creator and CEO of DoNotPay, announced on Twitter that the company is "postponing our court case and sticking to consumer rights" after receiving threats from "State Bar prosecutors" about the potential legality of the stunt.
Telecom, Wireless and Internet Access
FCC Seeks Stories About Broadband Access Discrimination
John Eggerton, NextTV
The FCC is asking consumers for anecdotal evidence of their "challenges" with trying to get access to broadband as the regulator looks to lower barriers to access by historically "unserved and underserved" communities.
Cybersecurity and Privacy
Social Media and Content Moderation
Meta's Trump invite hangs a cloud over Truth Social
Sara Fischer, Axios
In reinstating former President Donald Trump's Facebook and Instagram accounts, Meta is also pushing Trump toward a moment of decision about the fate of his financially troubled social media app, Truth Social.
Meta advertisers brush off Trump's potential return
Sheila Dang and Katie Paul, Reuters
Former U.S. President Donald Trump's potential return to Meta Platform's Facebook and Instagram is unlikely to change how advertisers spend money with the world's second-largest digital ad company, ad agency executives said.
TikTok's New Defense in Washington: Going on the Offense
Cecila Kang et al., The New York Times
Last week, TikTok's chief executive, Shou Zi Chew, met with several influential think tanks and public interest groups in Washington, sharing details on how his company plans to prevent data on American users from ever leaving the United States.
Musk's Twitter Reinstates Hindu Nationalist Accounts That Disparage Muslims
Newley Purnell, The Wall Street Journal
Twitter Inc. under Elon Musk has reinstated several previously suspended Hindu nationalist accounts that were popular in India, one of its largest markets by users, with human-rights groups saying the move has spurred a resurgence of divisive religious material on the platform.
FBI Examines Snapchat's Role in Fentanyl Poisoning Deaths
Olivia Carville, Bloomberg
Federal agencies are questioning Snapchat's role in the spread and sale of fentanyl-laced pills in the US as part of a broader probe into the deadly counterfeit drugs crisis.
Twitter, ad verification firms team up to give advertisers tweet-level analysis
Nivedita Balu and Mrinmay Dey, Reuters
Twitter Inc will team up with digital ad verification companies Integral Ad Science and DoubleVerify Holdings Inc to provide advertisers tweet-level analysis on content appearing next to their ads, the companies said on Wednesday.
New Twitter Whistleblower Says Privacy Lapses Continued Into Musk Era
Katrina Manson, Bloomberg
A new whistleblower has told Congress that Twitter Inc. continued to violate privacy and data security protections into the Elon Musk era, potentially risking legal action including hefty penalties.
Brazil Justice Moraes fines Telegram for not complying with court order
Ricardo Brito, Reuters
Brazil's Supreme Court Justice Alexandre de Moraes fined on Wednesday messaging app Telegram for failing to comply with a court order that called for the suspension of accounts of supporters of former President Jair Bolsonaro.
Senator Advocates a Transparency-Based Approach to Social Media Moderation
Edward Graham, Nextgov
Sen. Cynthia Lummis, R-Wyo., said such transparency about government moderation requests "does seem to be the best move" for promoting free speech online.
Meta Pays BuzzFeed Millions to Generate Creator Content for Facebook and Instagram
Jessica Toonkel and Alexandra Bruell, The Wall Street Journal
Facebook parent Meta Platforms Inc. is paying BuzzFeed Inc. millions of dollars as part of an effort to bring more creators to the social-media giant's platforms, according to people familiar with the situation.
Opinions, Editorials and Perspectives
This email was sent by: Morning Consult
729 15th St. NW Washington, DC, 20005, US