Tech
Essential tech industry news & intel to start your day.
September 22, 2022
PRESENTED BY NCTA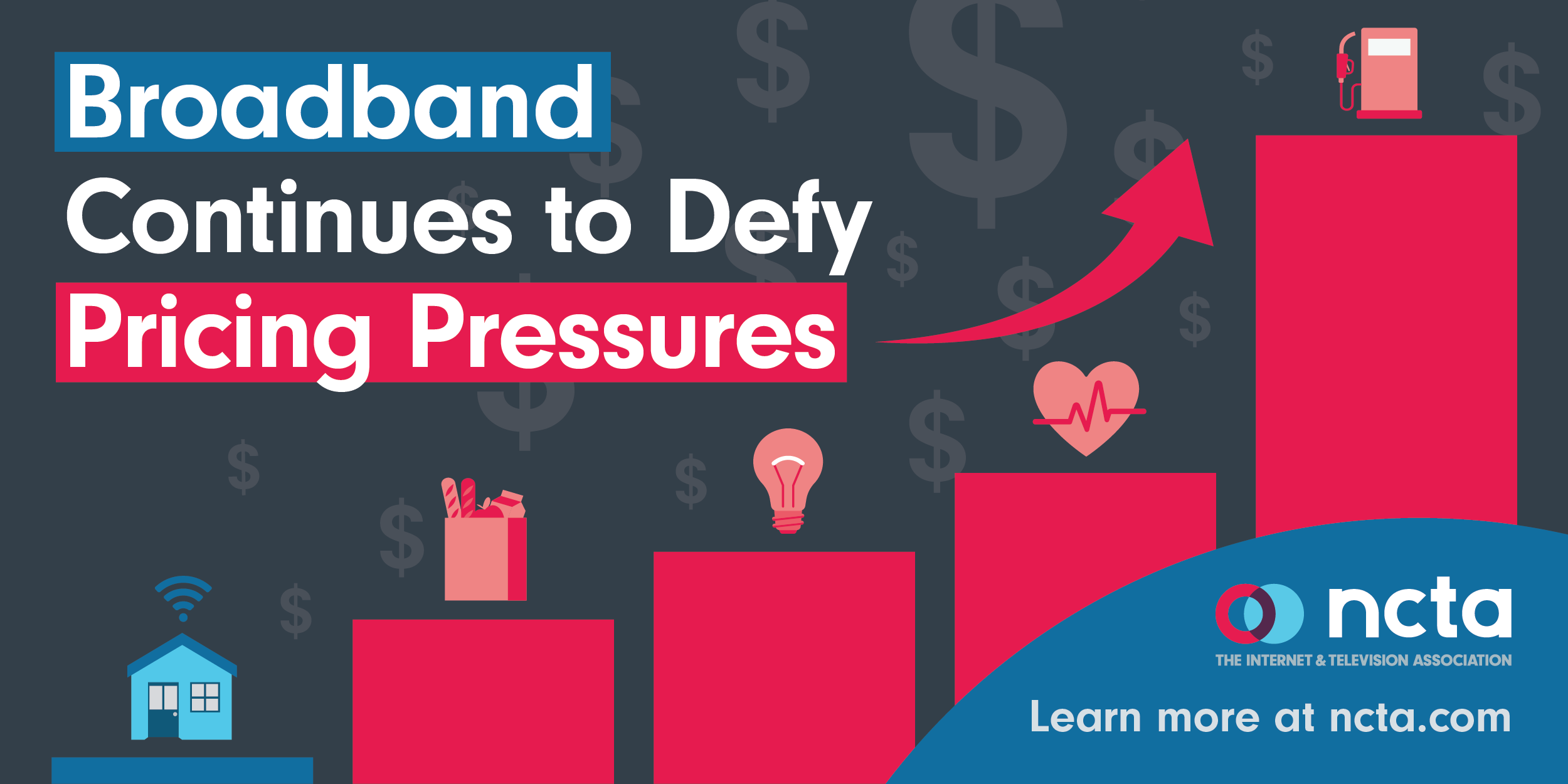 What Else You Need to Know
UK Watchdog to Probe Amazon, Google, Microsoft Cloud Business
Thomas Seal, Bloomberg
UK digital regulator Ofcom said it will launch a range of investigations into digital markets including cloud computing, internet messaging, and smart devices, marking another step up in the scrutiny of the world's largest tech firms. 
The West is testing out a lot of shiny new military tech in Ukraine
Jonathan Guyer, Vox
As Ukraine turned a corner 10 days ago with a military offensive that retook territory from Russia, former Google CEO billionaire Eric Schmidt was meeting with senior Ukrainian officials. He was on a 36-hour visit to the country exploring technology's role in the war.
McKinsey Hires Microsoft Executive as Its First Chief Technology Officer
Matthew Boyle, Bloomberg
McKinsey & Co. has hired a senior Microsoft Corp. executive to be its first-ever chief technology and platform officer, a role that underscores the management consultant's increased focus on digital initiatives.
Antitrust and Competition
Artificial Intelligence/Automation
Getty Images bans AI-generated content over fears of legal challenges
James Vincent, The Verge
Getty Images has banned the upload and sale of illustrations generated using AI art tools like DALL-E, Midjourney, and Stable Diffusion. It's the latest and largest user-generated content platform to introduce such a ban, following similar decisions by sites including Newgrounds, PurplePort, and FurAffinity.
Telecom, Wireless and Internet Access
Cybersecurity and Privacy
Social Media and Content Moderation
TikTok to verify political accounts in U.S., ban campaign fundraising
Sheila Dang, Reuters
TikTok will begin requiring accounts belonging to U.S. government departments, politicians and political parties to be verified and will ban videos aimed at campaign fundraising, the short-form video app said on Wednesday.
As unrest grows, Iran restricts access to Instagram, WhatsApp
Reuters
Iran curbed access on Wednesday to Meta Platforms' Instagram and WhatsApp, two of the last remaining social networks in the country, amid protests over the death of a woman in police custody, residents and internet watchdog NetBlocks said.
Twitch plans to cut subscription revenue for some top streamers in push toward ads
Taylor Hatmaker, TechCrunch
Twitch plans to standardize its revenue sharing agreement with streamers, reshaping the earnings landscape for top creators who have historically been able to pocket a bigger portion of the money they generate through paid subscriptions on the platform.
Microsoft Won't Label Fake News as False in an Attempt to Avoid 'Censorship' Cries
Margi Murphy, Bloomberg
Microsoft Corp. won't label social media posts that appear to be false in order to avoid the appearance that the company is trying to censor speech online, President Brad Smith said in an interview with Bloomberg News, hinting that the company is taking a different approach than other technology firms in dealing with disinformation. 
A Message From NCTA:
Despite record inflation that's reached a 40-year high and led to surging prices for many essential goods and services, the cost of high-speed broadband in America has remained stable and affordable, delivering a great value to American consumers. Learn more.
Opinions, Editorials and Perspectives
Facebook is experimenting with letting users help write speech rules
Casey Newton, The Verge
In June, I wrote that to build trust, platforms should try a little more democracy. Instead of relying solely on their own employees, advisory councils, and oversight boards, I wrote, tech companies should involve actual users in the process.
Inside the civil rights campaign to get Big Tech to fight the 'big lie'
Naomi Nix, The Washington Post
A coalition of five dozen civil rights organizations is blasting Silicon Valley's biggest social media companies for not taking more aggressive measures to counter election misinformation on their platforms in the months leading up to November's midterm elections.
I tried replacing Google with TikTok, and it worked better than I thought
David Pierce, The Verge
TikTok is the new Google. Or so some people say. 
Prop 22 Depresses Wages and Deepens Inequities for California Workers
Eliza McCullough et al., National Equity Atlas
Working conditions and compensation in the rideshare industry have significant consequences for millions of California's workers and their families, who are disproportionately people of color and immigrants. With the advent of Uber and Lyft, the number of adults who work as taxi drivers or chauffeurs for their primary job tripled over the past decade.
This email was sent by: Morning Consult
729 15th St. NW Washington, DC, 20005, US