Tech
Essential tech industry news & intel to start your day.
July 23, 2021
Events Calendar (All Times Local)
A MESSAGE FROM MORNING CONSULT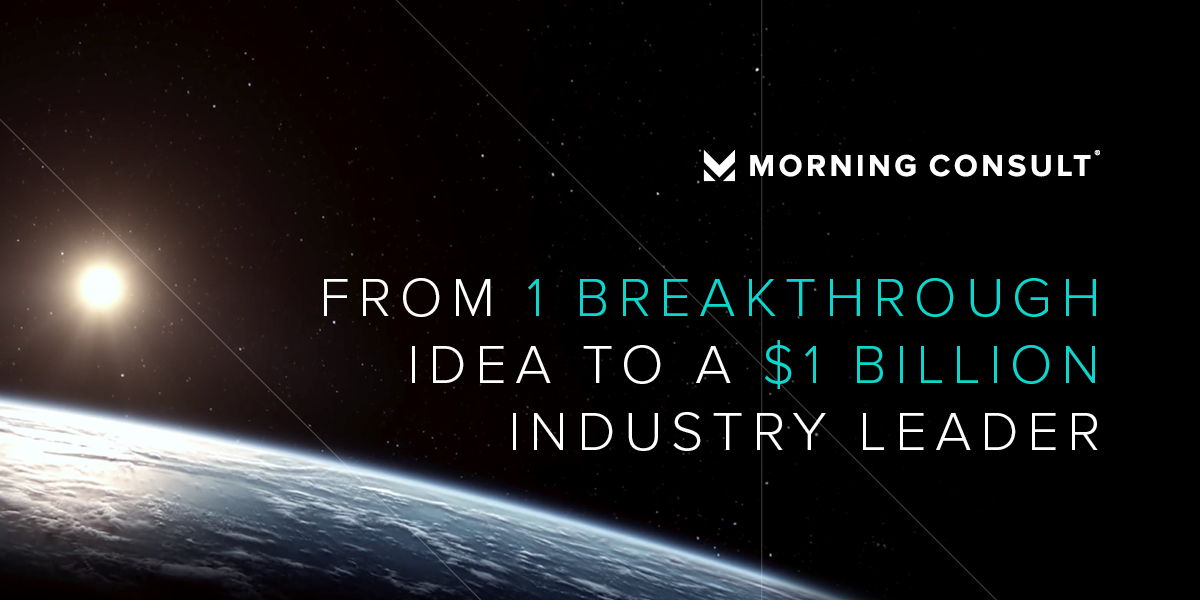 What Else You Need to Know
Amazon Ends Use of Arbitration for Customer Disputes
Michael Corkery, The New York Times
Amazon told customers this week that it would no longer require them to resolve their legal complaints involving the technology giant through arbitration, a significant retreat from a strategy that often helps companies avoid liability.
Major GOP tech critics sought funding from Google
Emily Birnbaum, Politico
"That was back before we knew how bad Google really was," says Internet Accountability Project leader Mike Davis, who pitched his PR services to lawyers for the Silicon Valley search titan in 2019.
Silicon Valley's Best Pandemic Ever
David Streitfeld, The New York Times
As the world reeled, tech titans supplied the tools that made life and work possible. Now the companies are awash in money — and questions about what it means to win amid so much loss.
U.S. developing plans to spend $52 billion on chips supply -Commerce Department
Reuters
The Biden administration is developing plans to quickly spend $52 billion to deal with semiconductor supply issues if Congress passes a bill funding such efforts, U.S. Commerce Secretary Gina Raimondo said on Thursday.
Dems are 'not particularly pleased' with the Senate infrastructure deal. They'll back it anyway.
Marianne Levine et al., Politico
In interviews Thursday, Democratic senators said they expected all 50 members of their caucus to sign on to the final product, with the assurance that their $3.5 trillion social spending proposal will include their top priorities. 
Google will add more context to search results
Sara Fischer, Axios
Google on Thursday said it's rolling out a new feature called the "About This Result panel," which will give users more context about their search results, and help them find the most useful information.
A Defunct Video Hosting Site Is Flooding Normal Websites With Hardcore Porn
Matthew Gault and Jason Koebler, Motherboard
Stories on major news sites like 'The Washington Post,' and 'New York Magazine' currently have porn embedded in them because of an old site called Vidme.
Uber to buy a company that makes software to manage shipping for $2.25 billion
Jessica Bursztynsky, CNBC
Uber Freight, the rideshare company's trucking division, said Thursday it's acquiring shipping software company Transplace in a deal that values the transportation logistics company at $2.25 billion.
DeepMind offers AI tool to predict shape of all human proteins
Madhumita Murgia, Financial Times
Google-owned group's breakthrough will advance drug development and understanding of diseases.
Brussels appeals against €250m Amazon tax defeat
Javier Espinoza, Financial Times
The General Court overturned a European Commission order to the tech giant to pay back taxes in Luxembourg.
Antitrust and Competition
The fight between the FTC and Facebook comes down to who gets to vote
Leah Nylen, Politico
The agency has to make a decision by next Thursday on whether to re-file an antitrust case against the social network that a D.C. federal judge tossed last month. The case — which deals with Facebook's years-old acquisitions of Instagram and WhatsApp — will mark the first major vote for the agency since it gained a Democratic majority last month.
Epic files new complaint in its antitrust suit against Google
Adi Robertson, The Verge
Epic has renewed its fight against mobile platforms' app store restrictions, filing an update to its antitrust case against Google. The filing adds mostly redacted details about Google's alleged monopolistic behavior on Android, including banning Epic's game Fortnite from the Google Play Store last year.
India court quashes Amazon, Walmart's Flipkart bid to stall antitrust probe
Abhirup Roy and Aditya Kalra, Reuters
An Indian court on Friday dismissed appeals by Amazon.com Inc and Walmart's Flipkart that sought to stall an antitrust investigation into their business practices, dealing a major setback to the U.S. firms in a key market.
Telecom, Wireless and Internet Access
Cybersecurity and Privacy
China Weighs Unprecedented Penalty for Didi After U.S. IPO
Bloomberg
Regulators see the ride-hailing giant's decision to go public despite pushback from the Cyberspace Administration of China as a challenge to Beijing's authority, the people said, asking not to be named because the matter is private.
The FBI Is Locating Cars By Spying On Their WiFi
Thomas Brewster, Forbes
The FBI is using a controversial technology traditionally used to locate smartphones as a car tracking surveillance tool that spies on vehicles' on-board WiFi.
House E&C Extends Suspect Tech Ban to Non-Subsidized Nets
John Eggerton, Multichannel News
The House Energy & Commerce Committee Wednesday (July 21) approved a bunch of bills meant to promote cybersecurity and network supply chains, including one–the Secure Equipment Act of 2021–extending the FCC's ban on using tech from suspect Chinese suppliers.
Social Media and Content Moderation
Mark in the Metaverse: Facebook's CEO on why the social network is becoming 'a metaverse company'
Casey Newton, The Verge
After I watched his speech, Zuckerberg and I had a conversation. (The metaverse being unavailable to us at press time, we used Zoom.) We discussed his vision for an embodied internet, the challenges of governing it, and gender imbalance in virtual reality today. And with President Biden's fierce criticism of Facebook's failures in removing anti-vaccine content in the headlines, I asked him about that, too.
White House sees YouTube, Facebook as 'Judge, Jury & Executioner' on vaccine misinformation
Nandita Bose, Reuters
The White House has YouTube, not just Facebook, on its list of social media platforms officials say are responsible for an alarming spread of misinformation about COVID vaccines and are not doing enough to stop it, sources familiar with the administration's thinking said.
Facebook and YouTube spent a year fighting covid misinformation. It's still spreading.
Gerrit De Vynck and Rachel Lerman, The Washington Post
The social media giants have struggled to find and take down anti-vaccine propaganda. But medical misinformation has thrived on their platforms for years.
Facebook content moderators call for company to put an end to overly restrictive NDAs
Zoe Schiffer, The Verge
In a letter addressed to Mark Zuckerberg, Sheryl Sandberg, and the CEOs of Covalen and Accenture, moderators say these NDAs aren't limited to user data and help perpetuate a culture of "excessive secrecy."
Russia fines Facebook and Twitter for failing to delete content
Maria Vasilyeva and Alexander Marrow, Reuters
A Russian court fined U.S. social media firms Facebook and Twitter on Thursday for failing to delete illegal content, the latest salvo in a standoff between Russia and Big Tech.
Jack Dorsey says bitcoin will be a big part of Twitter's future
Sarah Perez, TechCrunch
Twitter CEO Jack Dorsey confirmed to investors that bitcoin will be a "big part" of the company's future, as he sees opportunities to integrate the cryptocurrency into existing Twitter products and services, including commerce, subscriptions and other new additions like the Twitter Tip Jar and Super Follows.
Instagram confirms test of new anti-harassment tool, Limits, designed for moments of crisis
Sarah Perez, TechCrunch
Instagram head Adam Mosseri confirmed the company is testing a new feature called "Limits," which would give users the ability to temporary lock down their accounts when they're being targeted by a flood of harassment.
YouTube pulls videos by Bolsonaro for spreading misinformation on the virus.
Adam Satariano, The New York Times
YouTube removed videos from President Jair Bolsonaro of Brazil on Wednesday for spreading misinformation about Covid-19, becoming the latest internet platform to act against a leader whose country has one of the world's highest death counts, but who has disparaged vaccines and the use of masks and called governors "tyrants" for ordering lockdowns.
Uber has more Black employees, but still only 3.8% in leadership roles
Megan Rose Dickey, Protocol
Last year, after committing to being an anti-racist company, Uber reported that its Black employee base decreased from 9.3% in 2019 to 7.5%. Uber attributed the loss in Black representation to pandemic-related layoffs. This year, as of March 2021, Uber is 10.3% Black.
Opinions, Editorials and Perspectives
The Editorial Board, The Wall Street Journal
Mark another one up for Elizabeth Warren. The Massachusetts Senator continues to fill out the Biden Administration with her allies, and the latest is Jonathan Kanter to run the Justice Department's antitrust division. Apparently the conflict-of-interest standards she demanded of Trump appointees no longer apply.
Biden is wrong about Facebook. So is Facebook.
Editorial Board, The Washington Post
"They're killing people," President Biden said last week of technology companies that allow the spread of misinformation about the coronavirus vaccines. This week, he walked the comment back: "Facebook isn't killing people." The initial charge, some might argue, was nothing less than misinformation itself.
How to Close the Digital Divide in the U.S.
Bhaskar Chakravorti, Harvard Business Review
The U.S. government is negotiating a plan to address one of the most important — but overlooked — problems facing the country: the digital divide. While this problem is often talked about as a simple problem of access to broadband internet service, it is deeper and more complex than mere infrastructure. In truth, the digital divide also is a problem of inclusivity, institutions, and individual proficiency, and a solution needs to address all four dimensions.
This email was sent by: Morning Consult
729 15th St. NW Washington, DC, 20005, US