Tech
Essential tech industry news & intel to start your day.
January 24, 2023
A MESSAGE FROM MORNING CONSULT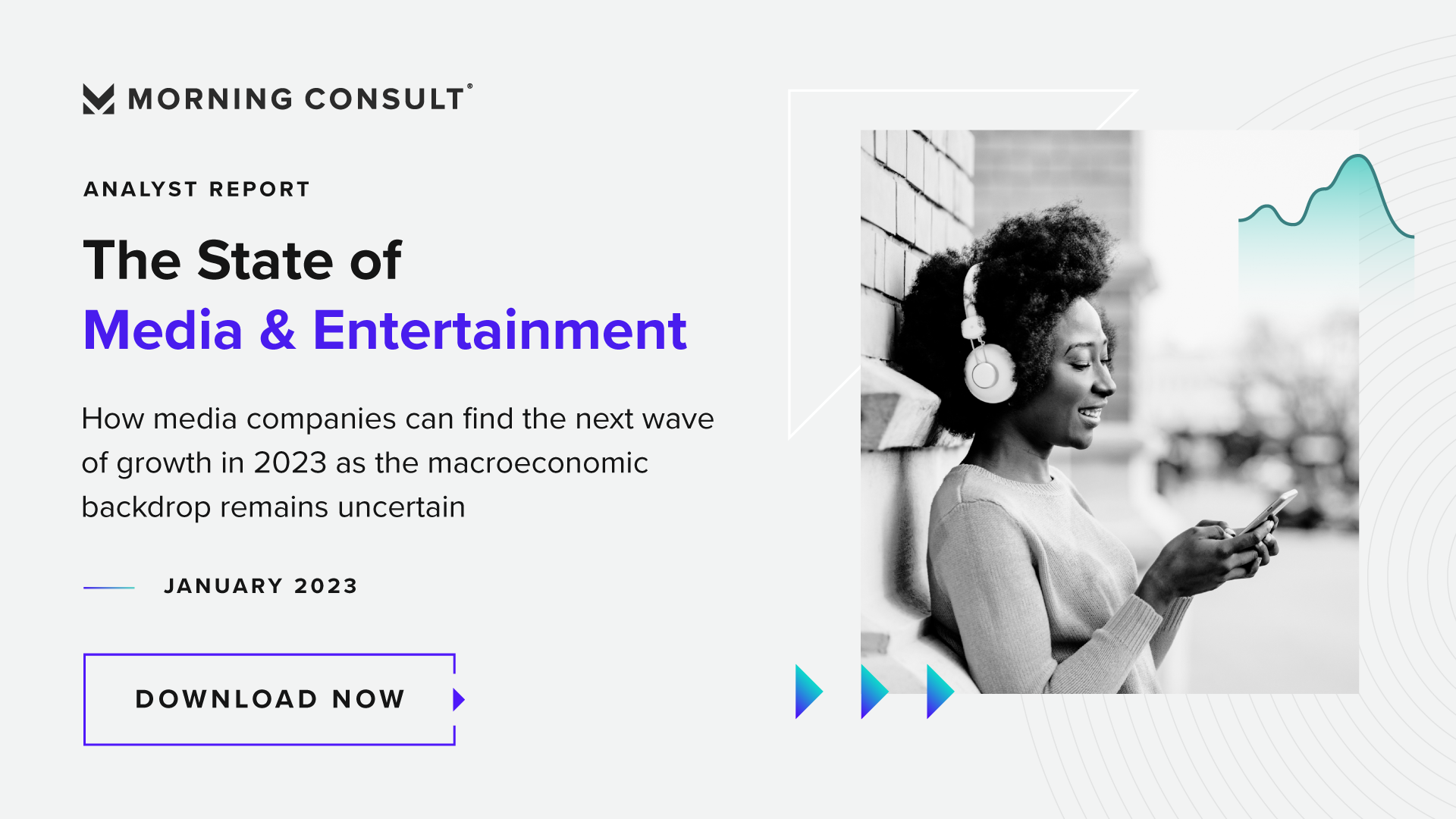 What Else You Need to Know
Apple ramped up lobbying spending in 2022, outpacing tech peers
Lauren Feiner, CNBC
Apple ramped up its lobbying spending last year, increasing its total for the year by 44% compared to 2021, according to public disclosures.
Amazon launches RxPass, a $5/month Prime add-on for all-you-need generic drugs covering 80 conditions
Ingrid Lunden, TechCrunch
More than two years since announcing Amazon Pharmacy to take some of the prescription drugs business away from big (and smaller) drug stores, Amazon is launching a new product to expand its reach in the space. 
Elon Musk Says He Could Have Raised Funds to Take Tesla Private
Kalley Huang and Peter Eavis, The New York Times
Elon Musk said on Monday that he had not lied or misspoken about his plan to take Tesla off the stock market in 2018, testifying in federal court that Saudi Arabia's sovereign wealth fund had "unequivocally wanted to take Tesla private."
Amazon and Stripe Sign Agreement on Payments, Cloud
Theo Wayt, The Information
Amazon and Stripe have signed an agreement that will see the two companies increase their use of each others' services, the companies said Monday.
Microsoft, Amazon results to highlight softening cloud business
Yuvraj Malik and Aditya Soni, Reuters
Slower cloud spending by inflation-hit businesses is expected to stall the sales momentum at Amazon.com Inc and Microsoft Corp and add to the troubles of the sector that laid off thousands this month.
Antitrust and Competition
Artificial Intelligence/Automation
ChatGPT is 'not particularly innovative,' and 'nothing revolutionary', says Meta's chief AI scientist
Tiernan Ray, ZDNET
The public perceives OpenAI's ChatGPT as revolutionary, but the same techniques are being used and the same kind of work is going on at many research labs, says the deep learning pioneer.
CNET's AI Journalist Appears to Have Committed Extensive Plagiarism
Jon Christian, Futurism
CNET's AI-written articles aren't just riddled with errors. They also appear to be substantially plagiarized.
How Microsoft's Stumbles Led to Its OpenAI Alliance
Kevin McLaughlin and Aaron Holmes, The Information
For more than a decade, Microsoft Research, the company's in-house research group, has touted artificial intelligence breakthroughs such as translating speech to text and software that could understand human language or recognize objects in images.
ChatGPT users report $42 a month pricing for 'pro' access but no official announcement yet
James Vincent, The Verge
Earlier this month, OpenAI said it was exploring ways to monetize its AI chatbot ChatGPT, giving users the opportunity to sign up for early access to "ChatGPT Professional." Now, some users say they've been granted access to a pro tier which costs $42 a month.
Telecom, Wireless and Internet Access
Vermont anchors 100/100 broadband model, municipal approach
Masha Abarinova, Fierce Telecom
Vermont, one of the least populated states in the U.S., has to contend with plenty of broadband-related challenges. But state legislation and municipal providers have made bridging the digital divide a little easier.
Cybersecurity and Privacy
Social Media and Content Moderation
How Apple's Upcoming Mixed-Reality Headset Will Work
Mark Gurman, Bloomberg
Apple Inc.'s long-anticipated mixed-reality headset is an ambitious attempt to create a 3D version of the iPhone's operating system, with eye- and hand-tracking systems that could set the technology apart from rival products.
Ex-Twitter engineer tells FTC security violations persist after Musk
Joseph Menn, The Washington Post
A new Twitter whistleblower has emerged, supporting last year's surprising testimony about the dismal state of the company's privacy protections and saying the company continues to violate its legal obligations under new owner Elon Musk.
The rise of Esther Crawford in Elon Musk's 'hardcore' Twitter
Hannah Murphy, Financial Times
Her critics and supporters describe a rare leader from social media company's old guard to win new owner's favour.
Twitter Headquarters Landlord Sues Elon Musk's Company, Alleging Unpaid Rent
Alex Corse, The Wall Street Journal
Twitter Inc. is being sued over allegedly unpaid rent at its headquarters building in San Francisco, adding to legal battles between the social-media company and vendors since Elon Musk acquired the business last year.
Messenger's encrypted chats get themes, emoji reactions, and more
Emma Roth, The Verge
Meta's bringing Messenger's core customization features to end-to-end encrypted (E2EE) chats on the platform. 
Layoffs are a nail in the coffin for whatever the metaverse is
Hasan Chowdhury, Insider
Silicon Valley's next big idea is getting a reality check. Last week saw both Apple and Microsoft pause on speculative projects involving augmented reality and virtual reality, per reports. 
An ex-Instagram employee explains why creators might have seen views plummet recently — and whether he thinks the platform is 'dead'
Sydney Bradley, Insider Premium
One former Instagram employee recently tried to spell out why some creators may have experienced slumps in views.
WhatsApp reportedly plans to let users send photos in original quality
Jon Porter and Jess Weatherbed, The Verge
WhatsApp could soon allow users to send photos at full quality without having to worry about image compression, if code discovered in the latest beta version of the Android app is anything to go by. 
India Blocks Social Media Posts on BBC Documentary on 2002 Riots
Ashutosh Joshi, Bloomberg
The Indian government has asked social media giants Twitter Inc. and Alphabet Inc.'s YouTube to take down videos and tweets about a BBC documentary on 2002 religious riots in Prime Minister Narendra Modi's home state of Gujarat. 
Intel Chairman Omar Ishrak steps down
Chavi Mehta, Reuters
Intel Corp said on Monday Chairman Omar Ishrak had stepped down and the chipmaker appointed board director Frank Yeary as his replacement.
Gemini is Laying Off More Staff, Citing 'Bad Actors' in Crypto Industry
Aidan Ryan, The Information
Gemini, the crypto startup whose customers have been caught up in the Genesis bankruptcy, is laying off 10% of staff, according to an internal message viewed by The Information. 
Google to Reduce Top Executive Bonuses, CEO Sundar Pichai Says
Miles Kruppa, The Wall Street Journal
Google Chief Executive Sundar Pichai said top executives would take pay cuts following the largest round of layoffs in the company's history.
TikTok Warns Remote Employees They Risk Losing Jobs
Kaya Yurieff, The Information
TikTok is cracking down on remote work, telling some U.S. workers they could lose their jobs unless they show they have already moved near their assigned offices.
What tech layoffs mean for the future of tech startups
Dan Primack, Axios
Tech layoffs continued this morning, with Spotify announcing plans to fire around 600 employees. That brings the monthly total to over 56,000, per tracking site Layoffs.fyi. including last week's monster cuts at both Alphabet and Microsoft.
Blizzard Manager Departs In Protest of Employee Ranking System
Jason Schreier, Bloomberg
A manager at video game developer Blizzard Entertainment said he was ousted after refusing to give a low evaluation to an employee that he felt didn't deserve it in order to fill a quota. 
Google's Pichai Tells Staff Cuts Avoided 'Much Worse' Issues
Julia Love and Morwenna Coniam, Bloomberg
Google's chief executive officer told employees on Monday that job cuts were made in a bid to act decisively as the company's growth slowed.
An engineer laid off after over 16 years at Google says 'faceless' tech giants see staff as '100% disposable'
Sawdah Bhaimiya, Insider
A Google engineer laid off after over 16 ½ years at the firm said in a LinkedIn post that the tech giant viewed staff as "100% disposable."
Opinions, Editorials and Perspectives
Activist Investors Move on Salesforce. Is Big Tech Safe?
Parmy Olson and Chris Hughes, Bloomberg
Tech stocks got a bump on Monday morning after Elliott Investment Management took a multibillion-dollar position in Salesforce Inc., heralding a fight to squeeze higher returns out of the enterprise-software giant.
Robert Armstrong, Financial Times
Activists seem to think so.
This email was sent by: Morning Consult
729 15th St. NW Washington, DC, 20005, US