Tech
Essential tech industry news & intel to start your day.
July 26, 2021
Events Calendar (All Times Local)
A MESSAGE FROM MORNING CONSULT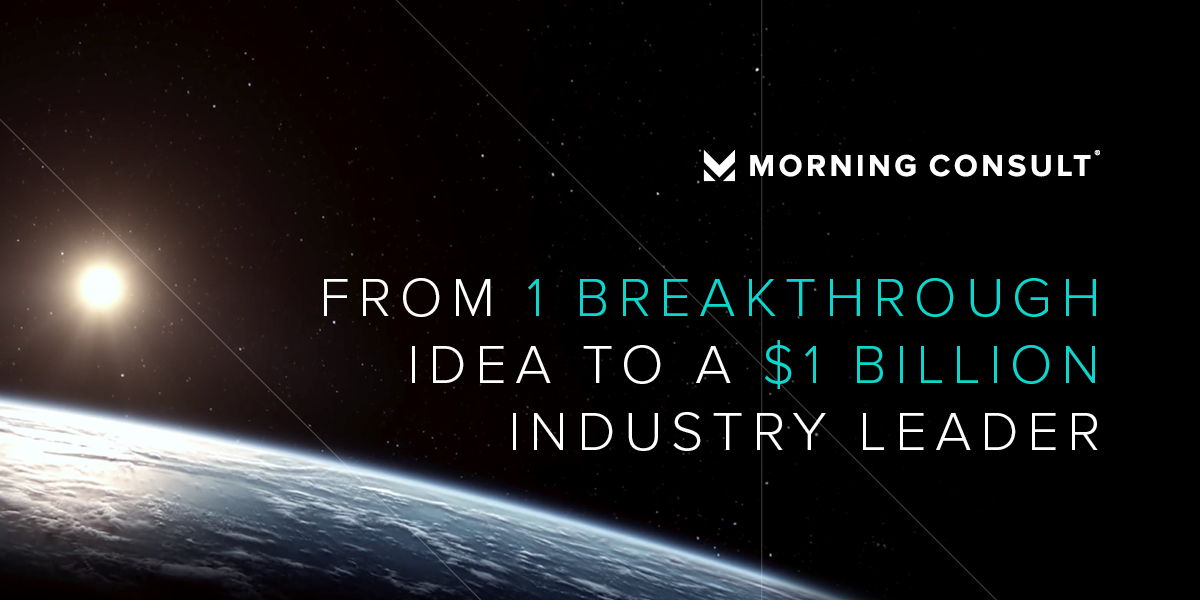 What Else You Need to Know
Disinformation for Hire, a Shadow Industry, Is Quietly Booming
Max Fisher, The New York Times
Back-alley firms meddle in elections and promote falsehoods on behalf of clients who can claim deniability, escalating our era of unreality.
If you had trouble getting products fixed under warranty, the FTC wants to hear your horror story
Chris Velazco, The Washington Post
The Commission is ramping up efforts to curtail "unlawful" repair restrictions.
Battle for the Cloud, Once Amazon vs. Microsoft, Now Has Many Fronts
Aaron Tilley, The Wall Street Journal
Many businesses have treated Amazon.com Inc. and Microsoft Corp. as the only options as they look to embrace cloud-computing. But IT managers now are realizing they have leverage in an increasingly competitive industry.
Pentagon says report that U.S. approved Chinese drone for purchase 'inaccurate'
Reuters
The Pentagon said on Friday that drones produced by Chinese manufacturer Da Jiang Innovations (DJI) pose a potential threat to national security and that a media report that they were approved for purchase by the U.S. government was inaccurate.
Bitcoin and other cryptocurrencies surge on Amazon payments rumours
Oscar Williams-Grut, Yahoo Finance
Bitcoin and other cryptocurrencies surged higher on Monday morning, amid speculation that e-commerce giant Amazon could soon accept tokens as payment.
Alphabet's Intrinsic aims to make industrial robots more capable
Brian Heater, TechCrunch
Alphabet's public-facing history with robotics has, thus far, been a spotty one. Most notably, Google X's big acquisition push culminated in its selling Boston Dynamics to SoftBank (who eventually flipped it to Hyundai). Alphabet/Google's subsequent approach has been less flashy and focused on more immediate robotic tasks.
QR Codes Are Here to Stay. So Is the Tracking They Allow.
Erin Woo, The New York Times
Fueled by a desire for touchless transactions, QR codes popped up everywhere in the pandemic. Businesses don't want to give them up.
How bad is space tourism for the environment? And other space travel questions, answered.
Rebecca Heilweil, Recode
For many, the rise of commercial space tourism is a vulgar display of wealth and power. Amid several global crises, including climate change and a pandemic, billionaires are spending their cash on launching themselves into space for fun. 
GM Sues Ford in Fight Over Branding of Self-Driving Cars
Gabrielle Coppola, Bloomberg
General Motors Co. is suing its competitor Ford Motor Co. for violating a trademarked driver-assist technology that's used for hands-free features, according to a lawsuit.
Antitrust and Competition
Telecom, Wireless and Internet Access
Huawei hiring former Democratic super lobbyist Tony Podesta
Betsy Woodruff Swan and Daniel Lippman, Politico
Huawei is hiring Democratic lobbyist Tony Podesta as a consultant, according to two people familiar with the matter. Podesta will aim to help the controversial Chinese telecom giant warm relations with the Biden administration.
AWS Accused of Gouging Customers for Networking Bandwidth
Kevin McLaughlin, The Information
Amazon Web Services is dramatically marking up the price of networking bandwidth for moving data out of its cloud, with customers in the U.S., Canada and Europe paying 80 times more than what AWS pays, according to a blog post by Matthew Prince, CEO and co-founder of Cloudflare, which sells content delivery and cybersecurity services.
Leaked memo shows Oracle's flagship cloud unit told employees to ramp up for '24×7′ work on projects that insiders say have fallen behind schedule
Ashley Stewart, Insider
Oracle Cloud Infrastructure, the database giant's flagship cloud unit and its answer to the dominant Amazon Web Services, has instructed its employees to focus on an updated set of priorities for the next several quarters, according to a memo viewed by Insider.
NAB to FCC: Don't Charge Us For Broadband Mapping Effort
John Eggerton, Multichannel News
Broadcasters this month pressed the FCC to change course and not force TV and radio stations to pay for a portion of the FCC broadband data collection, from which they said they derive no benefit.
House Version of Ligado Interference Compensation Bill Introduced
John Eggerton, Multichannel News
A House version of a bill has been introduced that would mandate that Ligado pay for correcting any interference to GPS equipment that their use of satellite spectrum for a 5G terrestrial network may cause. The lead co-sponsors of the bipartisan bill are Rep. Jim Turner (D-Tenn.) and Mike Turner (R-Ohio).
Intel, TI split leaves chip outlook in doubt
Stephen Nellis and Chavi Mehta, Reuters
Two major chipmakers this week gave very different views of whether soaring demand for semiconductors will start to ease in the second half of the year, and it may take another round of earnings next week to settle the question.
Cybersecurity and Privacy
First came the ransomware attacks, now come the lawsuits
Gerrit De Vynck, The Washington Post
Companies that have been locked out of their computer networks by hackers are now getting sued by consumers and workers claiming they were hurt by lax cybersecurity.
Officials who are US allies among targets of NSO malware, says WhatsApp chief
Stephanie Kirchgaessner, The Guardian
Senior government officials around the world – including individuals in high national security positions who are "allies of the US" – were targeted by governments with NSO Group spyware in a 2019 attack against 1,400 WhatsApp users, according to the messaging app's chief executive.
'Holy moly!': Inside Texas' fight against a ransomware hack
Jake Bleiberg and Eric Tucker, The Associated Press
It was the start of a steamy Friday two Augusts ago when Jason Whisler settled in for a working breakfast at the Coffee Ranch restaurant in the Texas Panhandle city of Borger. The most pressing agenda item for city officials that morning: planning for a country music concert and anniversary event.
NSO Group CEO Claims BDS Is Probably Behind Damning Investigation
Emanuel Maiberg and Lorenzo Franceschi-Bicchierai, Motherboard
Shalev Hulio, the CEO and cofounder of NSO, the Israeli surveillance company at the center of a bombshell investigation this week that found its tools have been used to spy on journalists, politicians, and human rights activists around the world, is now suggesting that the Boycott, Divestment, and Sanctions (BDS) movement that's trying to pressure Israel to end its occupation of Palestine is somehow behind the story.
Social Media and Content Moderation
Amazon opens discrimination investigation after internal petition wins backing of hundreds of employees
Jay Greene, The Washington Post
The probe comes as more than 550 workers in a cloud-computing unit supported a petition, citing 'an underlying culture of systemic discrimination, harassment, bullying and bias'
Some Amazon warehouse workers see spike in Covid cases
Cyrus Farivar and April Glaser, NBC News
As the nation faces a fourth wave of Covid-19, Amazon warehouse workers say the company is notifying them of a rising number of cases among employees. At the same time, the company is relaxing its mask policies and shutting down on-site free testing at the end of the month.
Workers for Google Pittsburgh contractor HCL reach tentative union contract
Kim Lyons, The Verge
The United Steelworkers Union (USW) said Friday it has reached a tentative contract deal with a sub-contractor for Google Pittsburgh. The announcement comes almost two years after employees of engineering and IT contractor HCL Technologies voted to unionize, saying that even though they worked alongside Google employees, they didn't receive the same benefits.
Apple isn't the only tech company spooked by the delta variant
Allison Levitsky, Protocol
Apple grabbed headlines this week when it told employees it would delay its office reopening until October or later. But the iPhone maker wasn't alone: At least two other Silicon Valley companies decided to delay their reopenings last week in response to rising COVID-19 case counts.
Opinions, Editorials and Perspectives
Urgency to Close Broadband Gap Crosses Rural, Urban Divide
Richard T. Cullen (Executive Director, Connect Americans Now), Tom Ferree (Chairman and CEO, Connected Nation) and Betsy Huber (President, National Grange), Morning Consult
Alaska currently sits in last place when American states are ranked on access to broadband. In New York City, where broadband infrastructure is widely present, 45 percent of adults still don't use the internet at broadband speeds. This national problem requires comprehensive and permanent solutions and resources from Washington.
Conservative courts could rescue tech
Kim Hart, Axios
The Biden administration's push to increase competition in the technology industry could be on a collision course with a formidable obstacle: the courts.
The Future of Disinformation Operations and the Coming War on Brands
Adam Sohn et al., Network Contagion Research Institute
The brand disinformation ecosystem sits at the intersection between cyber risk and economics. It is massive, yet can be difficult to detect. Its real-world effect on companies can be devastating and long-lasting. For example Comet Ping Pong Pizza still suffers from picketing and protests; new videos proliferate on a daily basis spreading the Wayfair human trafficking conspiracy theory; and 5G cell towers continue to be targeted. Within this ecosystem, a burgeoning industry of disinformation providers meets the growing demand for disinformation dissemination.
This email was sent by: Morning Consult
729 15th St. NW Washington, DC, 20005, US