Tech
Essential tech industry news & intel to start your day.
July 25, 2021
Good morning to you, tech friends and followers. In several major cities across the country last week, Uber and Lyft drivers participated in a strike organized by Rideshare Drivers United, calling for higher pay and the right to unionize. Coincidentally enough, Protocol just partnered with Morning Consult on a new survey of tech industry workers. Can you guess what share of the tech workforce said they're interested in joining a union? 
A. 50%
B. 55%
C. 60%
D. 65%
You can find the answer at the bottom of the newsletter. 
What's Ahead
Another week, another jam-packed series of cybersecurity-related hearings on Capitol Hill. Ones to watch include: Pipeline Cybersecurity: Protecting Critical Infrastructure (Senate Commerce, Science and Transportation Committee) on Tuesday at 10 a.m.; America Under Cyber Siege: Preventing and Responding to Ransomware Attacks (Senate Judiciary Committee) on Tuesday at 10 a.m.; Defending the U.S. Electric Grid Against Cyber Threats (House Oversight and Reform Subcommittee on National Security) on Tuesday at 2 p.m.; and The Cyber Talent Pipeline: Educating a Workforce to Match Today's Threats (House Homeland Security Subcommittee on Cybersecurity, Infrastructure Protection and Innovation) on Thursday at 10 a.m.
Speaking of cybersecurity, Washington Post Live is hosting an event with Chris Krebs, the former head of the Cybersecurity and Infrastructure Security Agency, on Thursday at 3:30 p.m. Krebs will join Post national security reporter Ellen Nakashima for a discussion on misinformation campaigns and the rising threat from ransomware attacks. 
The Federal Trade Commission has an interesting week ahead. The agency has until Thursday to decide whether it will re-file its antitrust case against Facebook Inc. — tied to the social media giant's Instagram and WhatsApp acquisitions — that a District of Columbia federal judge threw out in June. Facebook has requested that FTC Chair Lina Khan recuse herself from the proceedings; if she decides to step aside, a 2-2 stalemate among the other commissioners over whether the FTC should move forward seems like a safe bet.
And in other agency news, the House Energy and Commerce Subcommittee on Consumer Protection will hold a hearing titled "Transforming the FTC: Legislation to Modernize Consumer Protection" on Wednesday at 10:30 a.m. 
It's a massive earnings week for top tech companies. Among those reporting are Apple Inc., Google and Microsoft Corp. on Tuesday; Facebook Inc., PayPal Holdings Inc. and Spotify Technology SA on Wednesday; and Amazon.com Inc., Pinterest Inc. and Samsung Electronics Co. on Thursday.
A MESSAGE FROM MORNING CONSULT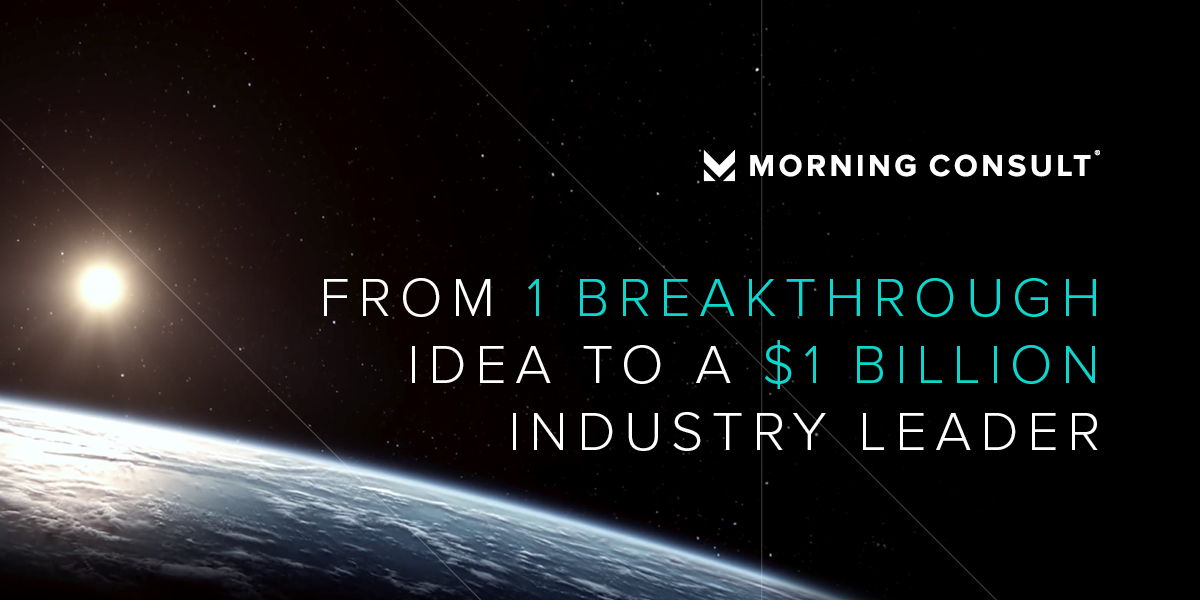 Week in Review
President Joe Biden kicked off the week by walking back comments that social media platforms are "killing people" by allowing COVID-19 vaccine-related misinformation to spread, pointing instead to a Center for Countering Digital Hate study that identified 12 people responsible for the bulk of vaccine disinformation on Facebook and imploring executives to "do something about the misinformation" and not take his comments "personally."
Biden's previous criticisms of Facebook for allowing the spread of COVID-19 misinformation followed what the White House felt were months of unproductive discussions, according to officials, who said the company failed to adequately respond to requests for information on its efforts to tackle misinformation on the platform. 
Days later, White House Communications Director Kate Bedingfield told MSNBC that Section 230 of the Communications Decency Act is under review and that social media platforms "should be held accountable" for hosting harmful misinformation. And Sen. Amy Klobuchar (D-Minn.) introduced a bill that would revoke Section 230 protections afforded to internet companies if misinformation on public health emergencies spread on their platforms. 
In other top tech news of the week:
75%
The share of the tech workforce that said in a Protocol/Morning Consult survey that it's important for their company to allow them to work remotely indefinitely.
The Most Read Stories This Week
1) White House says social media networks should be held accountable for spreading misinformation
Jessica Bursztynsky, CNBC
2) Broken iPhone? Stalled Tractor? FTC Wants to Make It Easier to Fix Them
Ryan Tracy, The Wall Street Journal
3) Industry, Unions Urge Congress to Speed Semiconductor Bills
Daniel Flatley, Bloomberg
4) Biden administration sounds the alarm on the semiconductor crisis
Nicole Goodkind, Fortune
5) U.S., U.K., Allies Tie Chinese Government to Microsoft Hack
John Follain et al., Bloomberg
6) Biden: 'Killing people' remark was call for big tech to act
Zeke Miller and Barbara Ortutay, The Associated Press
7) Private Israeli spyware used to hack cellphones of journalists, activists worldwide
Dana Priest et al., The Washington Post
8) Biden official: 'We don't know exactly why' ransomware gang vanished from the web
Nahal Toosi, Politico
9) Biden to convene private sector leaders for cybersecurity talks in August
Reuters
10) Senators and Biden Aides Struggle to Save Bipartisan Infrastructure Deal
Jim Tankersley and Emily Cochrane, The New York Times
This email was sent by: Morning Consult
729 15th St. NW Washington, DC, 20005, US