Washington
Essential U.S. political news & intel to start your day.
November 23, 2022
No Bump for Trump
Former President Donald Trump's 2024 campaign announcement appears to have been a dud, according to a new Morning Consult/Politico survey, which found his support against a hypothetical 2024 Republican field weakened a bit since his Mar-a-Lago kickoff speech. Read more from me: Trump's 2024 Primary Support Dips Following Presidential Campaign Launch.
Programming note: Morning Consult Washington will be off for the rest of the week for the Thanksgiving holiday. The newsletter will resume on Monday.
Today's Top News
Happening today (all in ET):
A MESSAGE FROM MORNING CONSULT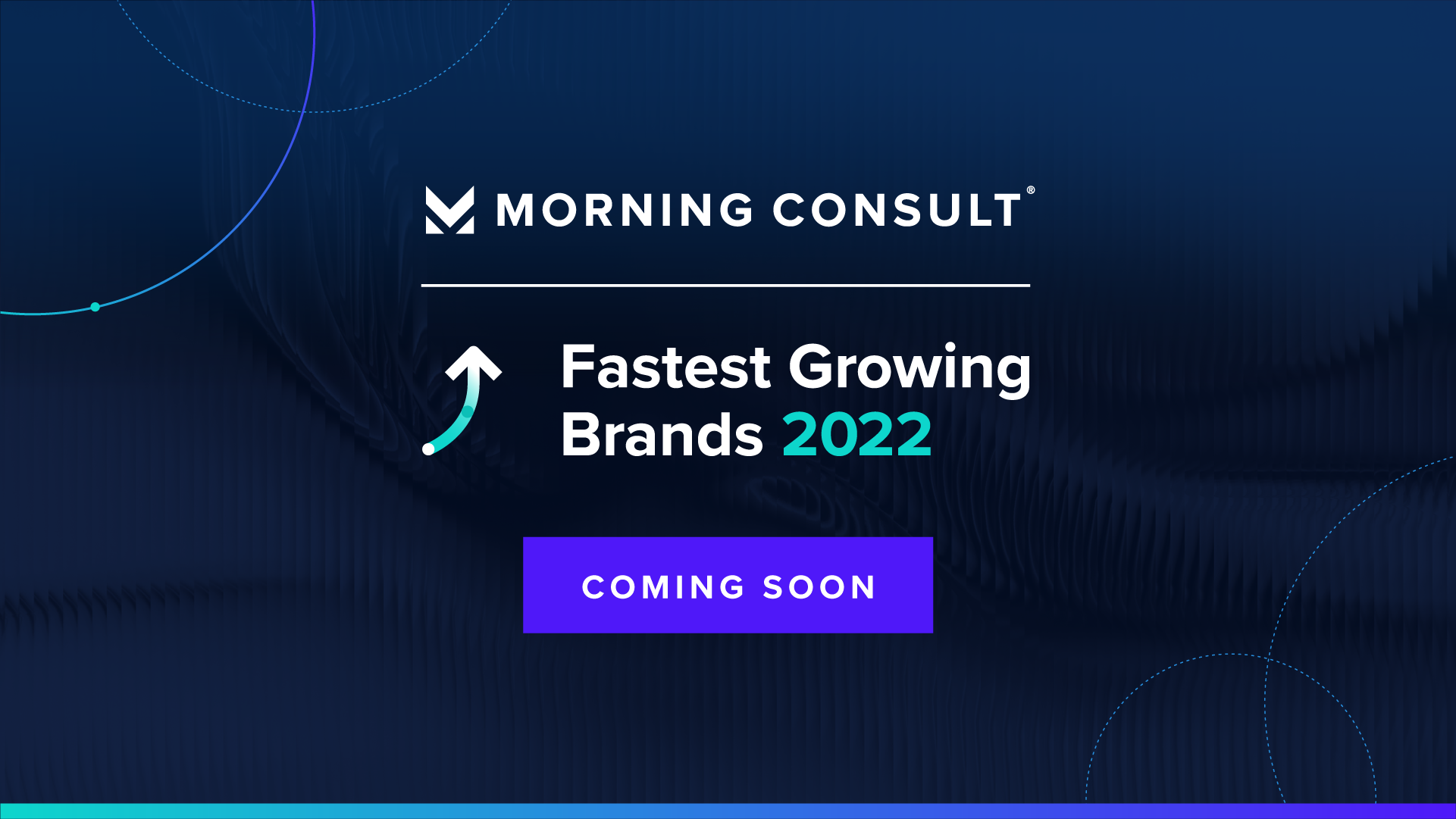 What Else You Need To Know
White House & Administration
US renews push for COVID boosters as data show they protect
Lauran Neergaard, The Associated Press
Americans who got the updated COVID-19 booster shots are better protected against symptomatic infection than those who haven't — at least for now, U.S. health officials said Tuesday.
At Qatar's World Cup, Biden's envoy balances firmness and flattery
John Hudson, The Washington Post
Secretary of State Antony Blinken on Tuesday rejected criticisms that his World Cup appearance in Qatar contributed to indifference about human rights, as some activists denounced the Persian Gulf state's treatment of migrant workers and LGBTQ people.
U.S. creates special representative post focused solely on Palestinian affairs
Barak Ravid, Axios
The Biden administration notified congress on Tuesday that it has appointed Hady Amr as a new special representative for Palestinian affairs, a senior State Department official said.
Department of Justice Opens Investigation Into Real Estate Tech Company Accused of Collusion with Landlords
Heather Vogell, ProPublica
The DOJ will examine whether RealPage helped landlords coordinate rent increases. Questions also swirl around a 2017 merger deal with its largest competitor.
Naomi Biden On Her White House Wedding
Chloe Malle, Vogue
On the Tuesday evening before her wedding, under the watchful eye of a Secret Service agent, Naomi Biden, 28, and her soon-to-be husband, Peter Neal, 25, came downstairs from their living quarters on the third floor of the White House residence to practice their first dance.
Police: 6 people and assailant dead in Walmart shooting
Alex Brandon, The Associated Press
A shooter opened fire in a Walmart in Virginia, leaving six people dead, police said, in the country's second high-profile mass killing in a handful of days. The assailant is also dead.
Outside accountant testifies as Trump company trial nears end
Luc Cohen, Reuters
An outside accountant gave testimony on Tuesday on his dealings with a top executive of former U.S. President Donald Trump's real estate company that could undermine its defense as the Trump Organization's trial on tax fraud charges neared an end.
SEC poses next obstacle in quest to take Trump's Truth Social public
Declan Harty, Politico
The planned merger between Trump Media & Technology Group and Digital World Acquisition Corp. has attracted regulatory scrutiny because of concerns that it potentially violated rules designed to keep investors informed.
Elon Musk's Twitter Takeover Triggers Partisan Clash on Government's Role
John D. McKinnon, The Wall Street Journal
Elon Musk's takeover of Twitter Inc. is fueling a partisan clash in Washington, as Democrats raise concerns about the platform's security and Republicans counter that the criticism is a thinly veiled attempt to stamp out conservative voices on the site.
Western Allies Aim to Agree on Russian Oil Price Cap Wednesday
Laurence Norman and Andrew Duehren, The Wall Street Journal
The U.S. and its allies are seeking to agree as soon as Wednesday on a level for a price cap on Russian oil, with officials discussing setting it at around $60 a barrel as the group rushes to complete the plan, according to people familiar with the talks.
Bolsonaro challenges Brazil election he lost to Lula
Ricardo Brito and Carolina Pulice, Reuters
Brazilian President Jair Bolsonaro has challenged the election he lost last month to leftist rival Luiz Inacio Lula da Silva, arguing votes from some machines should be "invalidated" in a complaint that election authorities met with initial skepticism.
Republican Kiley captures California US House seat
The Associated Press
Republican Kevin Kiley, a state legislator who became a conservative favorite for his pointed and relentless criticism of Democratic Gov. Gavin Newsom, captured a U.S. House seat Tuesday in northeastern California. With 83% of ballots counted, Kiley received nearly 53% of the votes to defeat Democrat Kermit Jones, a doctor and Navy veteran.
Arizona GOP AG candidate, RNC file lawsuit over 2022 election
Jared Gans, The Hill
The GOP nominee for attorney general in Arizona and the Republican National Committee (RNC) filed a lawsuit Tuesday alleging that mismanagement by elections officials may have influenced the results of the race. 
A Georgia Senate runoff poll points to challenges for Walker, Warnock
Greg Bluestein, The Atlanta Journal-Constitution
A new poll focusing on the Dec. 6 runoff between U.S. Sen. Raphael Warnock and Republican Herschel Walker shows a close race with challenges for both rivals as they rush to rebuild their coalitions.
Second woman renews accusation Walker pressured her to have abortion
Sabrina Rodriguez, The Washington Post
A second woman who accused Georgia Republican Senate candidate Herschel Walker of pressuring her to have an abortion on Tuesday criticized the former football player for dismissing her claims and called for him to publicly meet with her ahead of the Dec. 6 runoff election.
Mike Pence staffs up with an eye on 2024
Alex Isenstadt, Politico
Former Vice President Mike Pence is building out his political staff, the latest indication that he's prepping a White House bid that will pit him against his former boss, ex-President Donald Trump.
Pompeo takes campaign against Trump for a spin as he considers 2024 bid
David M. Drucker, The Washington Examiner
Mike Pompeo is moving toward a White House bid, test-driving lines of attack against the front-runner, his old boss, former President Donald Trump, as if to see whether he likes how the car handles and wants to drive it off the lot.
DeSantis Won Over Florida. Now He Has the Rest of the US to Convince
Mark Niquette and Michael Smith, Bloomberg
The man regarded by many Republicans as the party's future received rock-star treatment in Las Vegas over the weekend — complete with a stage rush by adoring fans.
House Democrats eye lost ground in 2024
Andrew Solender, Axios
House Democrats are already sizing up the 2024 election map, circling Republicans in districts that mostly voted for President Biden as their top early targets.
How the right's radical thinkers are coping with the midterms
Zack Beauchamp, Vox
The New Right emerged to theorize Trumpism's rise. Can they explain its defeat?
Opinions, Editorials and Perspectives
Research Reports and Polling
This email was sent by: Morning Consult
729 15th St. NW Washington, DC, 20005, US