Washington
Essential U.S. political news & intel to start your day.
June 23, 2022
As a valued Morning Consult subscriber, your feedback is critical to Morning Consult's product development. We'd like to ask five short questions about your experience with Morning Consult's news and analysis: Take the survey now.
GOP Voters in Texas Haven't Soured on Cornyn
Texas Sen. John Cornyn – who's been at the center of the bipartisan Senate gun talks set to yield a rare result on the topic – was booed by activists at the Texas GOP's convention last week, but even after his work on gun safety legislation, Morning Consult Political Intelligence tracking shows he's maintaining his typical level of popularity at home, including among voters in his own party. Read more from me: John Cornyn's Approval Rating Among Texans Is Holding Steady Amid Gun Safety Push. 
Top Stories
Former acting Attorney General Jeffrey Rosen is set to testify to the special House committee investigating the Jan. 6 Capitol attack today as part of a hearing into former President Donald Trump's pressure on the Justice Department to try to overturn his 2020 loss to President Joe Biden. (

The Associated Press

) Rep. Bennie Thompson (D-Miss.), who chairs the panel, said he'll convene additional hearings next month as the committee takes in new evidence and works to set up an interview with Ginni Thomas, the conservative activist and wife of Supreme Court Justice Clarence Thomas, and to enforce a new subpoena for testimony from Rep. Mo Brooks (R-Ala.). (

The Associated Press

)

Meanwhile, the Justice Department is expanding its probe into the Jan. 6 attack, issuing subpoenas to a number of people involved in the effort to submit fake electors to Congress ahead of the approval of the Electoral College count. (The Washington Post)
Sen. Joe Manchin (D-W.Va.) was noncommittal about backing a measure to prevent Obamacare premium hikes for as many as 13 million Americans early next year, raising concerns about how the $220 billion plan would impact rising inflation. Democrats are currently facing a potential late-cycle political hit, as notices would hit Americans' by the fall — just before the midterm elections in November. (Punchbowl News)
Events Calendar (All Times Local)
SPONSORED by ACT | The App Association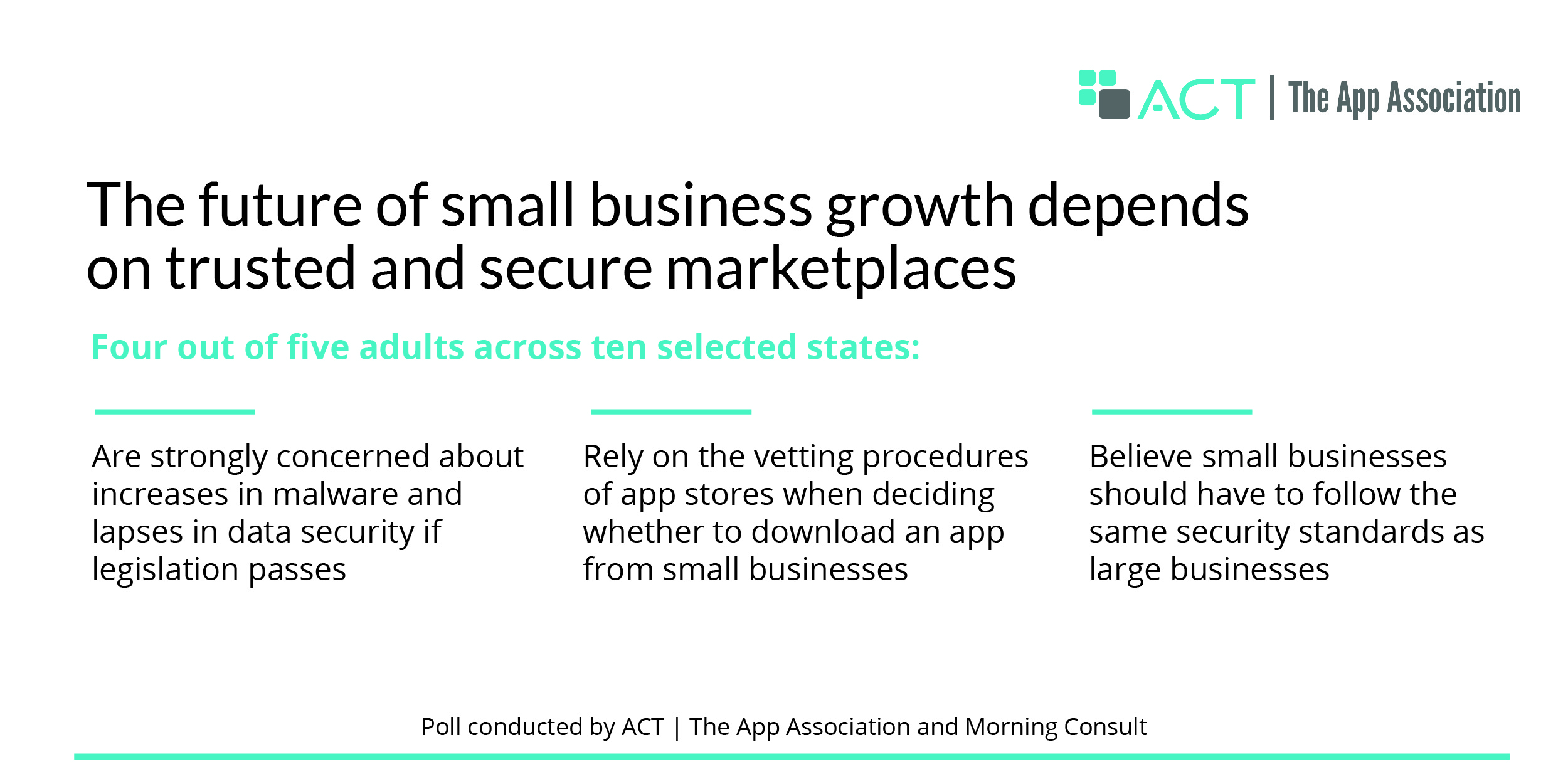 What Else You Need To Know
White House & Administration
As Biden touts gas tax pause, even some of his own officials balk
Tyler Pager et al., The Washington Post
The president on Wednesday urged Congress to suspend the federal gas tax to cut prices for consumers. Privately, some officials doubted it would work.
Inflation Complicates Biden's Deliberations on Student Loan Forgiveness
Zolan Kanno-Youngs et al., The New York Times
The soaring cost of food, gasoline and other staples is further complicating a fraught debate among President Biden and his closest advisers over whether to follow through on his campaign pledge to cancel thousands of dollars of student loan debt for tens of millions of people.
Biden administration agrees to cancel student debt of 200K borrowers who say they were defrauded
Michael Stratford, Politico
The Biden administration has agreed to fully discharge the federal student loan debts of approximately 200,000 borrowers who claimed they were defrauded by their college but whose applications for relief have languished at the Education Department for years.
Rising prices cause rising tension between Biden and Hill Dems
Sarah Ferris et al., Politico
The White House is trying to show urgency to vulnerable incumbents and angry voters over high costs. But it's not landing on the Hill.
Harris meets Democratic attorneys general as White House gears up for abortion ruling
Nandita Bose, Reuters
U.S. Vice President Kamala Harris will meet a group of seven Democratic attorneys general on Thursday, a White House official said, to discuss the defense to a major ruling that could dramatically curtail abortion rights in the country.
Biden's hunger summit echoes Nixon's, but faces new challenges
Ellyn Ferguson, Roll Call
The Biden administration's plan to hold a hunger summit, more than 50 years after President Richard Nixon convened a similar one, will put a spotlight not only on shortcomings in the current programs but also on issues that emerged over the decades since. 
Intel Report Warned Abraham Accords Would Fuel Violence
Ken Klippenstein, The Intercept
President Joe Biden is now pushing for a version of the Abraham Accords on steroids, leaving Palestinians behind.
Trump-era Remain in Mexico program under new scrutiny
Stef W. Kight, Axios
A migrant woman tried to take her own life this month while waiting in a shelter in Monterrey, Mexico, for a U.S. asylum decision — the first known suicide attempt of Joe Biden's presidency under the Trump-era "Remain in Mexico" program he was forced to restart, Axios has learned.
House Republican leaders to work in opposition to Senate gun deal
Rebecca Shabad et al., NBC News
House Republican leaders formally opposed the bipartisan gun legislation Wednesday and pushed lawmakers to vote against the measure.
Lawmakers on Jan. 6 committee ramp up their security as threats increase
Amy Gardner et al., The Washington Post
In the past 24 hours, there has been an uptick in the number of violent threats against lawmakers on the House select committee investigating the Jan. 6, 2021, insurrection at the U.S. Capitol, and all lawmakers on the committee are likely to receive a security detail, according to three people involved with the investigation.
As Jan. 6 committee targets Trump, his consternation at McCarthy grows
Marianna Sotomayor et al., The Washington Post
The former president has grown increasingly irate with what he views as the lack of defense by his Capitol Hill allies.
Top investigator leaving January 6 committee early
Jamie Gangel and Annie Grayer, CNN
John Wood, a senior investigator for the House select committee investigating the January 6 insurrection, is leaving his position this week, which is earlier than expected, according to a source familiar.
GOP senator considering blocking school meal funding deal over transgender policy fight
Meredith Lee, Politico
The Senate is attempting to expedite a vote on the school meals funding extension, but several Republicans are threatening to block it before the June 30 expiration.
Republican Sen. Cramer suffers 'serious' hand injury, may need amputation
Anders Hagstrom, Fox News
Sen. Kevin Cramer, R-N.D., suffered a "serious" hand injury and may need to undergo an amputation, his office announced Wednesday. Cramer announced on Twitter that he suffered the injury while "working in the yard" this weekend, though he did not describe specifically what occurred.
Nancy Pelosi's Napa: Wealthy Friends and a Husband's Porsche Crash
Jacob Bernstein and Holly Secon, The New York Times
Speaker Nancy Pelosi had just urged Brown University graduates to stay resilient and summon their "better angels" on Memorial Day weekend when she was forced to turn her attention to a less uplifting situation: her husband's arrest in California.
Help wanted: Democratic campaigns cite labor shortages as Election Day approaches
Alex Roarty, Miami Herald
Democratic candidates nationwide are struggling mightily to hire enough qualified people to run their campaigns, according to interviews with party political operatives, a staff shortage many of them say is the worst — and most frustrating — in recent memory.
Trumpworld Has No Idea How to Solve a Problem Like Eric Greitens
Zachary Petrizzo, The Daily Beast
The Republican Senate candidate's controversial ad is only the latest issue giving Trumpworld pause on endorsing the former Missouri governor.
Trump expected to stump for Illinois congresswoman in primary fight against fellow lawmaker
Scott Wong and Jonathan Allen, NBC News
Former President Donald Trump has pledged to travel to Illinois and campaign for Rep. Mary Miller in her tough primary against fellow Republican Rep. Rodney Davis, Miller said. A visit by Trump before the June 28 primary would give Miller a big boost in the newly drawn horseshoe-shaped 15th Congressional District, which includes some rural areas and suburbs of St. Louis.
Mike Pence is expected to wade into the New York governor's race by backing Lee Zeldin
Maggie Haberman, The New York Times
Former Vice President Mike Pence on Wednesday was expected to announce his endorsement of Representative Lee Zeldin for governor of New York, days before the Long Island congressman faces Rudolph W. Giuliani's son and two other candidates in a Republican primary on Tuesday.
Michigan Might Have Edge for Early Slot on Democrats' 2024 Calendar
John McCormick, The Wall Street Journal
Michigan has the racial diversity, union membership and spread of Democrats across the state that could give it an edge as the Democratic National Committee looks to award coveted early slots on the 2024 presidential nomination calendar, some party insiders say.
Nevada, NH pitch DNC to lead presidential voting contests and shake up how Dems pick candidates
Brianne Pfannenstiel and Dylan Wells, USA Today
Representatives from two early states argued why they should lead the nominating calendar in front of the DNC's Rules and Bylaws committee.
The Dem governors who could run in 2024 if Biden doesn't
Elena Schneider, Politico
Democratic governors are positioning themselves as party standard bearers, as Democrats plan beyond President Joe Biden's claim he'll run for reelection.
A Message From ACT | The App Association:
Polling conducted in early June across ten states clearly indicates strong agreement around maintaining the current trustworthiness of digital marketplaces—both for small businesses and consumers. If S. 2992 and S. 2710 pass, minimizing current security standards for the digital marketplaces, adults polled become very concerned for their personal data security and privacy while growing concern mounts over the trustworthiness of current digital marketplaces.
U.S. Travel names next chief executive
Caitlin Oprysko, Politico
The U.S. Travel Association, the preeminent trade group representing the travel and tourism industry, is naming Geoff Freeman its next president and chief executive. Freeman, who currently leads the Consumer Brands Association, will take the reins from U.S. Travel's longtime chief executive, Roger Dow, beginning in September, the organization said.
As Midterms Loom, Elections Are No Longer Top Priority for Meta C.E.O.
Sheera Frenkel and Cecilia Kang, The New York Times
Mark Zuckerberg, who once said securing elections was "the most important thing," has shifted Meta's focus to the metaverse. That may have real-world implications.
Trump fundraiser Barrack loses bid to dismiss UAE lobbying charges
Reuters
A billionaire fundraiser for former U.S. President Donald Trump on Wednesday lost a bid to dismiss criminal charges he lobbied the U.S. government on behalf of the United Arab Emirates without disclosing his affiliation.
Opinions, Editorials and Perspectives
Research Reports and Polling
This email was sent by: Morning Consult
729 15th St. NW Washington, DC, 20005, US