Washington
Essential U.S. political news & intel to start your day.
February 7, 2023
Spy Balloon Saga Hasn't Hurt Biden's Standing
Over 2 in 5 voters approve of Biden's handling of foreign policy (41%) and national security (45%), according to our latest tracking survey, in line with his standing in a survey conducted before his administration faced criticism for a Chinese surveillance balloon flying over the continental United States. Ahead of his second State of the Union address, 44% of voters approve and 53% disapprove of President Joe Biden's job performance.
Today's Top News
Happening today (all in ET):
PRESENTED BY BETTER WORLD CAMPAIGN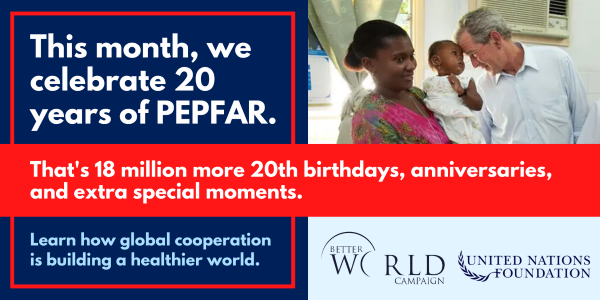 What Else You Need To Know
White House & Administration
Biden's State of the Union Prep: No Acronyms and Tricks to Conquer a Stutter
Katie Rogers, The New York Times
Aides describe a process in which the president spends weeks reading drafts aloud, rejecting anything that smacks of Washington-speak.
Biden will call for fresh bipartisan action at State of the Union but faces big challenges in a divided Congress
Sahil Kapur, NBC News
At his State of the Union address Tuesday, President Joe Biden will tout his achievements and issue a fresh call for bipartisan legislating in the divided Congress.
White House struggles to explain the fate of Title 42
Myah Ward, Politico
President Joe Biden has called for a bipartisan immigration policy since he stepped into office. He's likely to make another appeal at Tuesday's State of the Union.
The Biden economy: Waning inflation, record jobs, lingering uncertainty
Howard Schneider and Andrea Shalal, Reuters
Joe Biden speaks to the nation tonight at a time of record low unemployment, rising wages, and diminishing fears of recession – facts the U.S. president is likely to trumpet as a sign his economic plans are working in the wake of the COVID-19 pandemic.
Bono, a shooting hero, Nichols' family members to join Biden
The Associated Press
Rock star Bono, the 26-year-old who disarmed a gunman in last month's Monterey Park, California, shooting, and the family of Tyre Nichols will be among the featured guests sitting alongside first lady Jill Biden at Tuesday's State of the Union address.
White House Calls Proposed GOP Commission a 'Death Panel' for Medicare, Social Security
Jack Fitzpatrick, Bloomberg
The White House slammed a proposal by House Republican committee and caucus chairs to set up a panel examining Social Security and Medicare solvency as part of debt-limit negotiations, likely shutting the door on the approach.
Caught in G.O.P.'s Cross Hairs, Mayorkas Faces Political Showdown Over Border Crisis
Eileen Sullivan and Zolan Kanno-Youngs, The New York Times
The homeland security secretary has become the face of the intractable problem at the border, particularly for Republicans who see immigration attacks as a winning political strategy.
U.S. Air Defenses Failed to Spot Earlier Chinese Balloon Intrusions, General Says
Vivian Salama et al., The Wall Street Journal
The military command in charge of U.S. air defenses failed to detect suspected Chinese surveillance balloons before the recent intrusion and learned about them later from intelligence agencies, the general overseeing the command said Monday, acknowledging a gap in defenses.
Scoop: U.S asked Israel and PA to "pause" certain actions in West Bank and at UN
Barak Ravid, Axios
Secretary of State Tony Blinken while in the Middle East last week asked Israeli Prime Minister Benjamin Netanyahu and Palestinian President Mahmoud Abbas for a temporary "pause" in certain actions each side opposes, including Israeli settlement activity in the occupied West Bank and Palestinian moves at the UN, U.S. and Israeli officials told Axios.
Kevin McCarthy's newly appointed sergeant at arms opposed installing security fencing around the Capitol for Joe Biden's State of the Union address
Kyle Cheney and Jordain Carney, Politico
The Capitol Police Board, a three-member body that makes security decisions for the Capitol complex, split 2-1 last week in favor of erecting a temporary security fence ahead of President Joe Biden's State of the Union address, according to two people familiar with the decision.
US Senate Is Sidelined as House Speaker Seeks to Cut Deals
Laura Litvan, Bloomberg
It's a tough time to be a US senator. The Democratic-led Senate, the center of dealmaking for the first two years of Joe Biden's presidency, suddenly is relegated to the sidelines waiting for the Republican-led House to tackle thorny issues like raising the debt ceiling and overhauling US immigration laws.
GOP leaders push bipartisan resolution about China balloon incursion
Sarah Ferris and Olivia Beavers, Politico
House GOP leaders are moving ahead with plans to pass a symbolic measure this week condemning a Chinese surveillance balloon. And it may even be bipartisan.
Bowser proposes changes to D.C. criminal code bill as congressional action nears
Michael Brice-Saddler, The Washington Post
Mayor Muriel E. Bowser on Monday announced a bill to amend several aspects of the criminal code revision approved by the D.C. Council in November — changes she says will address her concerns about the overhaul as congressional lawmakers threaten to defeat the revised code altogether.
Tulsi Gabbard and 2 GOP senators among those testifying at GOP-led subcommittee's first hearing
Zachary Cohen and Annie Grayer, CNN
The GOP-led House select subcommittee on so-called weaponization of the federal government will draw upon a prominent ex-Democrat, two of their Republican Senate colleagues, and a former FBI agent in their first public hearing to discuss how they believe the government has been weaponized against conservatives, multiple sources familiar with the plans tell CNN.
Top GOP Tax Legislator Says He'll Boost Workers, Probe Companies
Richard Rubin, The Wall Street Journal
Rep. Jason Smith (R., Mo.), the House's new top tax writer, is promoting an approach he says would favor working-class Americans over large corporations, a shift in tone from his predecessors that raises questions about companies' ability to push tax cuts through Congress.
Klobuchar rising: Leadership path opens for Minnesota Dem
Burgess Everett, Politico
As the Midwesterner joins top party leadership, she could soon face a choice between further testing her clout inside the Capitol and another White House bid.
Federal judge says constitutional right to abortion may still exist, despite Dobbs
Kyle Cheney and Josh Gerstein, Politico
A federal judge in Washington, D.C., suggested Monday that there may be a constitutional right to abortion baked into the 13th Amendment — an area she said went unexplored by the Supreme Court in its momentous decision last year overturning Roe v. Wade.
Sarah Huckabee Sanders gets a SOTU spotlight. Trump gets the affirmation.
David Siders, Politico
Arkansas newest governor gets a prime speaking gig. The ex-president gets proof that his imprint on the GOP endures.
Manhattan Prosecutor Drafted Charges Against Trump But Never Filed Them, Book Reveals
William Vaillancourt, The Daily Beast
Mark Pomerantz, a former prosecutor in the Manhattan District Attorney's office, at one point drafted a charging document against Donald Trump for "a scheme to create and use false financial statements to obtain bank financing and other business advantages"—but the charges were never officially filed against the former president, according to his upcoming book, People vs. Donald Trump.
Trump Charges in GA Over 2020 Election Could Lead to Bigger Fed Case
Chris Strohm et al., Bloomberg
The first major criminal charges that Donald Trump could face for interfering in the 2020 election might come from Atlanta — and what happens in Georgia isn't expected to stay in Georgia.
100,000 Green Jobs Announced Since US Adopted Climate Law, Study Finds
Carly Wanna, Bloomberg
Since the Inflation Reduction Act became law, companies have said they'll create jobs in wind and solar energy, EV manufacturing and other clean energy sectors, according to the group Climate Power.
DeSantis Allies Are Eyeing a '24 Super PAC
Peter Hamby, Puck News
It's the clearest sign yet that DeSantis is embarking on a national campaign. And given the consultants involved, it's all but certain to have his approval.
Education Issues Vault to Top of the G.O.P.'s Presidential Race
Trip Gabriel, The New York Times
Donald Trump and possible rivals, like Gov. Ron DeSantis, are making appeals to conservative voters on race and gender issues, but such messages had a mixed record in November's midterm elections.
The Fair Tax is haunting the 2024 GOP field
Joseph Zeballos-Roig and Shelby Talcott, Semafor
President Biden and Democratic allies have relentlessly attacked Republicans in recent weeks for cracking the door open to a Fair Tax, a plan to scrap the American tax code and replace it with a jumbo-sized sales tax.
New PAC targets Dems written off by the establishment
Alexi McCammond, Axios
2022 Senate almost-winner Mandela Barnes is launching a PAC to help candidates who are written off by institutional supporters, Axios has learned.
Zeldin dumps campaign treasurer he shared with Santos
Zachary Schermele and Anna Gronewold, Politico
The New York Republican is planning to launch a new federal PAC without Nancy Marks.
A Message From Better World Campaign:
From PEPFAR to the pandemic, global cooperation saves lives. Sign up for the Better World Campaign newsletter to learn how the U.S. works with partners at the UN and around the globe to advance a healthier world.
Opinions, Editorials and Perspectives
'Back to basics' for Biden in Tuesday's speech
George E. Condon Jr., National Journal
Advisers say he's going to try to connect his policy victories with the themes of his 2020 campaign.
Democratic Capitalism Is Running on Fumes
Adrian Wooldridge, Bloomberg
As the chief economics correspondent of the Financial Times since 1996, Martin Wolf is one of the world's most influential economists. He started his journalistic career as a vigorous advocate of globalization and deregulation, but since the global financial crisis his mood has darkened.
Research Reports and Polling
Few Americans are excited about a Biden-Trump rematch, Post-ABC poll finds
Dan Balz and Emily Guskin, The Washington Post
President Biden and former president Donald Trump may have each drawn a record number of votes in 2020, but at this early stage in the 2024 election cycle, Americans show little enthusiasm for a rematch between the two well-known yet unpopular leaders, according to a Washington Post-ABC News poll.
This email was sent by: Morning Consult
729 15th St. NW Washington, DC, 20005, US