Washington
Essential U.S. political news & intel to start your day.
January 26, 2023
Today's Top News
Happening today (all in ET):
PRESENTED BY THE AMERICAN HOTEL & LODGING ASSOCIATION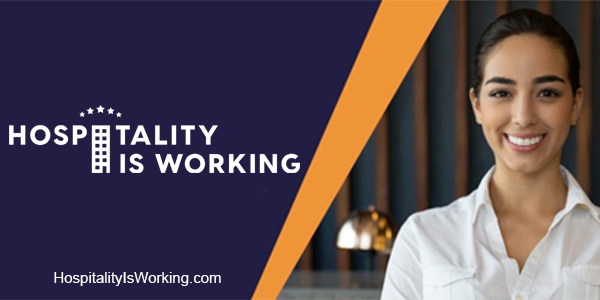 What Else You Need To Know
White House & Administration
Biden's next 2 years: A brutal war and a rough campaign
Jonathan Lemire et al., Politico
President Joe Biden's decision to send tanks to Ukraine marked a new chapter in the United States' commitment to Kyiv, one reflecting a growing belief that the war could stretch years and require extraordinary measures to hold an alliance together to repel Russia.
US and EU Discuss Deal to Widen Access to Inflation Reduction Act
Jenny Leonard et al., Bloomberg
The US and the European Union are discussing a possible deal on minerals and critical raw materials in a bid to allow the EU to qualify for benefits in President Joe Biden's massive new green investment plan, according to people familiar with the matter. 
Biden vowed to punish Saudis over oil cut. That's no longer the plan.
Missy Ryan, The Washington Post
Administration officials now point to intensified opposition in Congress as a chief outcome of OPEC's decision to slash output ahead of last year's midterm elections. 
Biden Has Never Been Under More Pressure From Congress to Ban TikTok
Emily Birnbaum and Daniel Flatley, Bloomberg
The growing clamor in Congress to completely ban TikTok in the US raises the stakes for the Biden administration, which is in the late stages of reviewing the security risks of the popular social media app.
Justice Department was prepared to seek warrant had Biden not consented to home search, sources say
Paula Reid et al., CNN
The FBI's unprecedented search of President Joe Biden's home in Wilmington, Delaware, resulted from high-stakes discussions between the Justice Department and Biden attorneys over when and how it would take place, sources familiar with the matter tell CNN.
US Treasury Denies Republicans' Request for Hunter Biden Records
Billy House, Bloomberg
The US Treasury Department refused Wednesday to provide House Republicans any suspicious activity reports it may have on foreign banking and other business transactions by Hunter Biden and other members of President Joe Biden's family.
Senior FDA official resigns following baby formula crisis, turmoil in agency
Meredith Lee Hill, Politico
Frank Yiannas' resignation comes as the FDA is poised to announce a series of steps it's taking to address its response to the formula crisis and other breakdowns.
McCarthy faces narrow path in trying to oust Omar from committee
Marianna Sotomayor, The Washington Post
House Republicans' years-long pledge to kick Rep. Ilhan Omar (D-Minn.) off the Foreign Affairs Committee is facing headwinds as concern from within the conference has made it unclear if, but not unlikely, such a motion could pass.
Democrats urge House Speaker McCarthy to deny GOP Rep. George Santos access to classified information
Kevin Breuninger, CNBC
Two congressional Democrats asked House Speaker Kevin McCarthy on Wednesday to restrict Republican Rep. George Santos' access to classified information, arguing the scandal-plagued freshman lawmaker "cannot be trusted" with confidential materials.
House conservatives' big bargains meet harsh reality
Stef W. Kight and Andrew Solender, Axios
A raft of legislative promises that House Republican rebels secured in exchange for supporting House Speaker Kevin McCarthy (R-Calif.) are quickly crumbling in the spotlight.
Senators vent frustration after top intel official refuses to brief on Biden and Trump classified docs
Scott Wong et al., NBC News
Sen. Tom Cotton threatened to block presidential nominees until Intelligence Committee members are shown the classified material at the center of special counsel investigations.
House Republicans Press for Details of Hunter Biden's Art Sales
Natalie Andrews and C. Ryan Barber, The Wall Street Journal
House Republicans on Wednesday pushed for details about sales of Hunter Biden's artwork, an early move as they step up an investigation into the business dealings of President Biden's son.
House Passes Bill to Study F.A.A. Alert System Whose Outage Grounded Flights
Mark Walker, The New York Times
The outage caused departures nationwide to be halted one morning this month, disrupting travel and drawing attention to the Federal Aviation Administration's outdated technology.
Judge Orders Release of Video Showing Attack on Paul Pelosi
Michael Corkery, The New York Times
There was no reason to keep the footage secret, Judge Stephen M. Murphy of San Francisco Superior Court ruled. It could be released as soon as Thursday.
Ukraine sets sights on fighter jets after securing tank supplies
Tom Balmforth, Reuters
Ukraine will now push for Western fourth generation fighter jets such as the U.S. F-16 after securing supplies of main battle tanks, an adviser to Ukraine's defence minister said on Wednesday.
Affordable Care Act Enrollments Reach Record High
Stephanie Armour, The Wall Street Journal
Enrollments under the Affordable Care Act have reached an all-time high on the federal and state exchanges, helping drive the nation's uninsured rate down to record lows despite steeper monthly premium costs.
Archives weighs asking past presidents, VPs to look for classified items
Jacqueline Alemany, The Washington Post
The National Archives is weighing whether to ask living former presidents and vice presidents to review their personal records to verify that no classified materials are inadvertently outstanding, according to two people familiar with the discussions who spoke on the condition of anonymity to detail private conversations.
OMG. Trump Has Started Texting.
Jonathan Swan and Maggie Haberman, The New York Times
One of former President Donald J. Trump's most consistent personal traits — one that his advisers say has helped keep him out of even worse legal jeopardy — has been his refusal to communicate by text or email.
The private angst over Donald Trump's racist attacks on Elaine Chao goes public
Meredith McGraw, Politico
Over the past several months, the leading Republican presidential candidate has launched a series of racist attacks on the wife of the Republican Party's Senate leader, a woman who once served in his Cabinet.
Turkish officials call Pompeo a liar and say he had a 'meltdown' outside Erdogan's door
Ragip Soylu, Middle East Eye
Former US secretary of state's claims in recent memoir draw sharp rebukes from Ibrahim Kalin and Mevlut Cavusoglu.
An R.N.C. Remade by Trump Backs Away From His 2024 Campaign
Reid J. Epstein and Lisa Lerer, The New York Times
Interviews with more than a third of the Republican National Committee's members point to a desire for an alternative presidential nominee to emerge from a competitive primary.
RNC challenger not ready to concede to McDaniel
Natalie Allison, Politico
Incumbent Ronna McDaniel has the edge but Harmeet Dhillon's people are still working to sway voters.
The MyPillow Guy's Fake Campaign For RNC Chair Is a Real Disaster
Cameron Joseph, VICE News
Mike Lindell told VICE News he'll admit defeat if he loses on Friday, making it the first time in a while he's accepted an election result.
Marjorie Taylor Greene aims to be Trump's VP pick in 2024
Jonathan Allen, NBC News
 Rep. Marjorie Taylor Greene, R-Ga., is angling to be Donald Trump's running mate in 2024, according to two people who have spoken to the firebrand second-term congresswoman about her ambitions.
DNC members fire back over New Hampshire's complaints about primary changes
Elena Schneider, Politico
New Hampshire Democrats have waged a public battle against their party's new lineup of presidential nominating states — and their position in it. But their arguments appear to having little effect on key Democratic National Committee members.
No Democratic Bench? Josh Shapiro and Wes Moore Are Ready To Step Up
Jonathan Martin, Politico
The inaugurations in Pennsylvania and Maryland this month introduced Democrats to their future.
Here is how Ruben Gallego believes he can win Arizona's Senate seat
Holly Otterbein, Politico
A three-way race creates some interesting strategic questions. The newly announced candidate answers them here.
Senate Republicans get front seat to brewing Indiana Senate clash
Burgess Everett and Adam Wren, Politico
Mitch Daniels is taking Capitol Hill meetings on a potential bid that would pit him against more conservative Rep. Jim Banks.
Inside the George Santos Campaign Report Blame Game
Roger Sollenberger, The Daily Beast
George Santos' campaign reports are such a mess that he can't find anyone to help him untangle them.
A Message From the American Hotel & Lodging Association:
Every day in communities across the nation, hotels are investing in their workforce to create good jobs that power local economies. National average hotel wages are at historic highs of over $23/hour. And since the pandemic, average hotel wages have increased faster than average wages throughout the general economy. Learn more about the benefits hotels bring to communities.
Opinions, Editorials and Perspectives
NY-03: Santos's Reckoning Likely to Be Delayed Until 2024
David Wasserman, The Cook Political Report
Never has a House freshman become so instantly ignominious. At this point, walking SNL punchline and GOP Rep. George Santos (NY-03) might be just as big a household name as Hakeem Jeffries or Kevin McCarthy, thanks to over-the-top absurdities ranging from allegedly pocketing a GoFundMe for a homeless veteran's dying dog to fables about starring on the Baruch volleyball team and perhaps even Hannah Montana.
The GOP's Strange Budget Strategy
Rich Lowry, Politico
A fight over the debt limit can't be part of a sporadic commitment to fiscal conservatism.
Research Reports and Polling
This email was sent by: Morning Consult
729 15th St. NW Washington, DC, 20005, US