Washington
Essential U.S. political news & intel to start your day.
January 24, 2023
Biden's Standing Amid Docs Scrutiny
Neither former President Donald Trump nor Florida Gov. Ron DeSantis has made notable improvements in hypothetical head-to-head matchups against President Joe Biden, whose approval rating has gone mostly unchanged in recent weeks amid scrutiny of his handling of Obama-era classified documents. However, nearly half of all voters (49%) said they had recently heard something negative about Biden, similar to the share who said they'd heard something bad about Trump. Read more from me here: Biden's Approval Rating Unmarred Amid Scrutiny of Classified Documents Handling. 
Today's Top News
Happening today (all in ET):
PRESENTED BY THE AMERICAN HOTEL & LODGING ASSOCIATION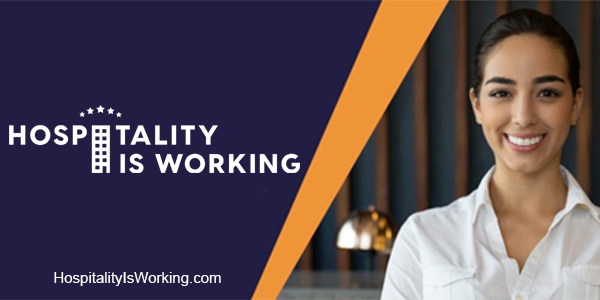 What Else You Need To Know
White House & Administration
Biden's new tax hammer
Hans Nichols, Axios
President Biden will deliver a major economic speech this week spotlighting fringe economic proposals championed by House Republicans — including a controversial bill to abolish the IRS and replace it with a 30% national sales tax.
Biden Brings in a Consultant
Franklin Foer, The Atlantic
Jeff Zients will make for a very different—and less familiar—chief of staff than his predecessor.
White House Doesn't Commit to Cooperating With GOP Probes of Classified Biden Documents
Andrew Restuccia, The Wall Street Journal
The White House didn't commit Monday to providing information to House Republicans investigating how classified material wound up in President Biden's private home and former office as Mr. Biden's team continued to face sharp questions about the episode.
DOJ Poised to Sue Google Over Digital Ad Market Dominance
Anna Edgerton et al., Bloomberg
The US Justice Department is poised to sue Alphabet Inc.'s Google as soon as Tuesday regarding the search giant's dominance over the digital advertising market, according to people familiar with the matter.
Depleted Under Trump, a 'Traumatized' E.P.A. Struggles With Its Mission
Lisa Friedman, The New York Times
The nation's top environmental agency is still reeling from the exodus of more than 1,200 scientists and policy experts during the Trump administration. The chemicals chief said her staff can't keep up with a mounting workload. The enforcement unit is prosecuting fewer polluters than at any time in the past two decades.
US and Israel launch largest military exercise ever despite concerns over Netanyahu's government
Oren Liebermann, CNN
The US and Israel launched their largest joint military exercise ever on Monday, sending a clear signal to Iran and underscoring the strength of their alliance despite concerns over the composition of the new Israeli government which includes ultra-nationalist and ultra-religious parties.
House border security bill bumped amid Republican concerns
Suzanne Monyak, Roll Call
Some House Republicans have raised concerns about legislation backed by their party leadership that seeks to curtail migration at the border, which has derailed plans to hold a vote on border security issues in the first weeks of the year.
Pete Ricketts sworn in as Nebraska senator, replacing Sasse
Mary Clare Jalonick, The Associated Press
Former Nebraska Gov. Pete Ricketts was sworn in as the newest member of the U.S. Senate on Monday, replacing Republican Sen. Ben Sasse as the Senate returns from several weeks of recess to begin a new session of closely-divided government.
McCarthy names Michael Guest to lead Ethics panel as George Santos questions loom
John T. Bennett, Roll Call
Republican Rep. Michael Guest of Mississippi will chair the House Ethics Committee in the 118th Congress, Speaker Kevin McCarthy announced Monday.
After past farm bill stumbles, GOP this year faces the challenge of inexperience
Ellyn Ferguson, Roll Call
In the four years since Congress enacted the current farm bill, more than 40 percent of the seats in the House have turned over.
Rebranding rift guts Blue Dog Dem ranks
Ally Mutnick and Sarah Ferris, Politico
Nearly half the members of the influential centrist coalition are letting themselves out after a failed push for a name change designed for a new era.
George Santos' lies are casting a harsh spotlight on a powerful Republican who endorsed and raised money for him
Pamela Brown and Gregory Krieg, CNN
Cascading revelations about New York Rep. George Santos' pattern of lies and deception are putting increased scrutiny on powerful New York Rep. Elise Stefanik, the fourth-ranking House Republican and a vocal supporter of Santos during his 2022 campaign.
7 dead as California mourns 3rd mass killing in 8 days
Jeff Chiu and Olga R. Rodriguez, The Associated Press
A gunman killed seven people at two agricultural businesses in Northern California, plunging the state into mourning again in the wake of its third mass killing in eight days.
Poland Formally Requests German Permission to Send Tanks to Ukraine
Thomas Grove and Bojan Pancevski, The Wall Street Journal
Warsaw is raising pressure on Germany to drop its refusal to permit the supply of Leopard 2 tanks.
President Zelenskyy shakes up Ukraine's cabinet amid corruption allegations
Julian Hayda, NPR News
A string of resignations, dismissals, and reassignments shook Ukraine's government Monday and Tuesday, as Ukrainian President Volodymyr Zelenskyy and other leaders of the government confirmed the shakeup of high-level positions.
U.S. Weapons Industry Unprepared for a China Conflict, Report Says
Gordon Lubold, The Wall Street Journal
The war in Ukraine has exposed widespread problems in the American armaments industry that may hobble the U.S. military's ability to fight a protracted war against China, according to a new study.
Ex-FBI official arrested for alleged money laundering, Russia sanctions, taking money from former foreign agent
Jonathan Dienst and Tom Winter, NBC News
Federal prosecutors say the former head of counterintelligence for the FBI's New York office laundered money, violated sanctions against Russia while working with a Russian oligarch and while still at the FBI took hundreds of thousands of dollars from a foreign national and former foreign intelligence official.
Four Oath Keepers found guilty of Jan. 6 seditious conspiracy
Rachel Weiner, The Washington Post
Four members of the far-right Oath Keepers group were convicted of seditious conspiracy Monday, joining founder Stewart Rhodes in being found guilty by a jury of plotting to keep President Donald Trump in power by force.
Inside the Alleged Conspiracy to Defame Matt Schlapp's Accuser
Roger Sollenberger, The Daily Beast
Matt Schlapp has largely been quiet about the allegations against him. But he has people working for him who have not been as silent.
Mike Pompeo criticizes journalist Jamal Khashoggi as an 'activist' who received too much media sympathy
Natasha Korecki et al., NBC News
Former Secretary of State Mike Pompeo sharply criticizes murdered Washington Post columnist Jamal Khashoggi in his new book, questioning his journalism credentials and lambasting what he calls the media's sympathetic coverage of his brutal killing in Saudi Arabia.
Nate Silver and FiveThirtyEight Are on ABC's Chopping Block
Lachlan Cartwright, The Daily Beast
Famed statistics guru Nate Silver and his website FiveThirtyEight are on the "chopping block," Confider has learned, as ABC News looks to cut costs.
Inside Harmeet Dhillon's longshot RNC bid
Rachael Bade et al., Politico
A few days ago, we made plans to interview Harmeet Dhillon later this week in Dana Point, Calif., just ahead of her final showdown for the Republican National Committee chair with Ronna McDaniel. But after we published our Playbook interview with McDaniel yesterday, Dhillon's camp called us up. She wanted to talk sooner.
Evangelical leaders who supported Trump's presidency are waiting for other candidates in 2024
Aaron Navarro and Cristina Corujo, CBS News
Rev. Franklin Graham, one of the nation's most prominent evangelical leaders and high-profile supporters of former President Donald Trump, says he won't be endorsing anyone in the 2024 Republican primary race.
Kansas senator's reelection campaign scammed out of $690K
John Hanna, The Associated Press
Someone scammed U.S. Sen. Jerry Moran's reelection campaign out of $690,000 by getting the Kansas Republican's accounting firm to wire the money to fraudulent bank accounts, his office said Monday.
Central Question as Georgia Inquiry Wraps: Will Trump Face Criminal Charges?
Danny Hakim and Richard Fausset, The New York Times
The House Jan. 6 committee report offered fresh evidence that former President Donald J. Trump was at the center of efforts to overturn election results in Georgia.
Biden's Green Subsidies Are Attracting Billions of Dollars to Red States
Phred Dvorak, The Wall Street Journal
GOP-leaning states, many with ample sun, wind and available land, are luring clean-energy projects boosted by legislation their representatives opposed.
Scott pushes governors — including DeSantis — to return fed cash
Gary Fineout, Politico
It's about to be budget season in Tallahassee and that means Florida Gov. Ron DeSantis will begin rolling out his recommendations on how to spend the billions in surplus money the state has accumulated the last few years. It's a sum built from both a quickly recovering economy after the peak of the pandemic … and billions of dollars in aid from the federal government.
'Most dangerous session we've seen.' Missouri leads nation in anti-LGBTQ legislation
Kacen Bayless et al., The Kansas City Star
For State Sen. Greg Razer, the only openly gay member of the Missouri Senate, it's been painful to watch his colleagues file an onslaught of bills that attack his community. He worries about LGBTQ kids in Missouri.
Voter Fraud Unit in Arizona Will Shift Focus to Voter Rights
Neil Vigdor, The New York Times
Kris Mayes, the state's new Democratic attorney general, is shifting gears on election issues in an office her Republican predecessor created.
A Message From the American Hotel & Lodging Association:
Every day in communities across the nation, hotels are investing in their workforce to create good jobs that power local economies. National average hotel wages are at historic highs of over $23/hour. And since the pandemic, average hotel wages have increased faster than average wages throughout the general economy. Learn more about the benefits hotels bring to communities.
Opinions, Editorials and Perspectives
Research Reports and Polling
Democrats on Defense: 2024 Senate Race Ratings
Jessica Taylor, The Cook Political Report
Staring down what should have been a historically bad midterm and aided by a weak economy and an unpopular president, Senate Democrats defied the odds and actually added a seat to their roster in the 2022 midterm cycle. Now, the real test is whether they can defy political gravity again, given they are now staring down an even worse map with red state or swing state Democratic incumbents that puts them almost entirely on defense.
This email was sent by: Morning Consult
729 15th St. NW Washington, DC, 20005, US