Washington
Essential U.S. political news & intel to start your day.
October 13, 2021
Events Calendar (All Times Local)
PRESENTED BY THE BIPARTISAN POLICY CENTER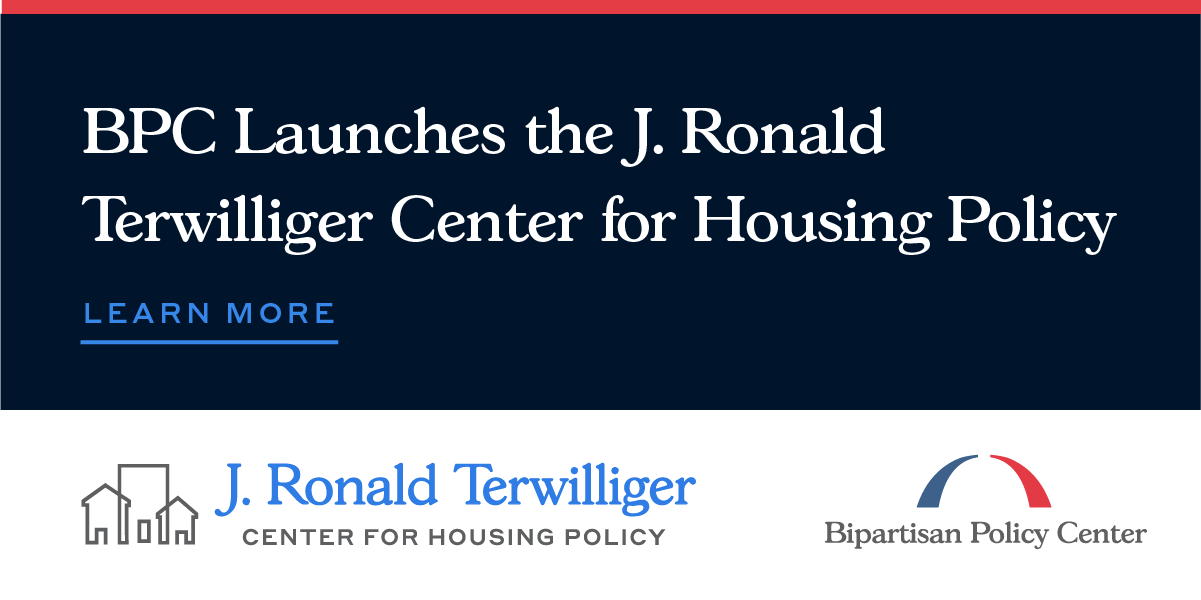 What Else You Need To Know
White House & Administration
Biden's Covid-19 Vaccine Mandate Moves Closer to Approval
Amara Omeokwe and Chip Cutter, The Wall Street Journal
The Labor Department took the next step Tuesday to implement President Biden's plan to require private-sector workers to be vaccinated against Covid-19 or be regularly tested, a move that has drawn a mixed reaction from larger and smaller companies.
White House tells states to prepare for Covid vaccinations in young children
Shannon Pettypiece, NBC News
The White House told governors to start preparing to vaccinate children as young as 5 by early next month in anticipation of clearance of Pfizer's Covid vaccine for the age group in the coming weeks, a White House official said.
Supreme Court considers Boston Marathon bomber death sentence as Biden halts executions
Devin Dwyer, ABC News
The Justice Department on Wednesday will ask the U.S. Supreme Court to reinstate the death sentence for Boston Marathon bomber Dzhokhar Tsarnaev, even as the agency has suspended all federal executions and President Biden has vowed to eliminate capital punishment.
U.S. Revises EU Steel Proposal as Tariff-Increase Date Looms
Alberto Nardelli and Jenny Leonard, Bloomberg
The U.S. has submitted a new proposal to the European Union to solve a Trump-era dispute on steel tariffs, offering more-generous terms, according to people familiar with the matter.
Biden's inaction is poised to hand GOP the majority on this key agency
John Hendel, Politico
Anxiety is rising among Democrats as President Joe Biden marks nearly nine months in office without naming anyone to serve on the Federal Communications Commission — a lapse that could soon put Republicans in the majority at the agency. It also puts Biden's broadband goals at risk, his party says.
Fed's Bank Supervision Committee Will Have No Chairman After Quarles Term Ends Wednesday
Nick Timiraos, The Wall Street Journal
The Fed's banking regulation committee won't have a designated chairman after the four-year term of Randal Quarles, the Fed's vice chairman for bank supervision, expires on Wednesday, the beginning of a potential leadership reshuffle atop the central bank.
Biden taps new Afghan relocation leader as U.S. weighs future with Taliban
Lara Seligman et al., Politico
The State Department on Tuesday tapped a veteran diplomat as the new coordinator for Afghan relocation efforts, days after a U.S. delegation met face-to-face with representatives from the Taliban in Doha for the first time since the militants seized power in August.
Trump-Era Pentagon Official Sues as Suspension Reaches 5 Months
Anthony Capaccio, Bloomberg
The Pentagon official who led a new cybersecurity initiative for defense contractors sued the department Tuesday for failing to tell her about allegations that led security officials to place her on administrative leave five months ago.
U.S. Embassy Staff in Colombia Struck With Havana Syndrome Ahead of Antony Blinken Visit
Vivian Salama and Juan Forero, The Wall Street Journal
The U.S. Embassy in Colombia is investigating several cases of the mysterious neurological affliction known as Havana Syndrome, U.S. officials said, days before Secretary of State Antony Blinken is expected to visit.
Dems torn between wooing and badgering the Biden agenda holdouts
Natasha Korecki, Politico 
There's a wide spectrum of Democratic-allied groups trying to cajole the party's moderates into backing President Joe Biden's major domestic spending proposal. Their approaches, though, have followed two vastly different tracks: There's the honey and there's the vinegar.
U.S. Jan. 6 panel to advance contempt charges if subpoenas not followed
Susan Cornwell, Reuters
The U.S. House of Representatives Select Committee investigating the deadly Jan. 6 riot at the Capitol will move criminal contempt charges against those who do not comply with its subpoenas, Representative Liz Cheney, the panel's vice chair, said on Tuesday.
Democrats scrutinize Pennsylvania congressman's efforts to help Trump overturn 2020 election
Jeremy Herb and Sara Murray, CNN
Pennsylvania Republican Rep. Scott Perry is under renewed scrutiny after a Senate report released last week provided fresh details about Perry's role in helping former President Donald Trump try to overturn the 2020 election.
Will Nancy Pelosi retire at the end of this term – and if so, who will take her place?
Joan E Greve, The Guardian
Amid Democrats' contentious negotiations over the bipartisan infrastructure bill and the reconciliation package, the House speaker, Nancy Pelosi, was able to distract Capitol Hill reporters for a few minutes with her use of a certain C-word.
U.S. sees biggest revenue surge in 44 years despite pandemic
Brian Faler, Politico
Despite a pandemic, a recession and a slew of tax cuts, federal tax receipts are booming. Revenues jumped 18 percent in the fiscal year that just ended, analysts say — the biggest one-year increase since 1977.
In Review, F.D.A. Stays Neutral on the Need for a Moderna Booster
Sharon LaFraniere, The New York Times
The Food and Drug Administration set the stage Tuesday for a new round of decisions on which Americans should get coronavirus booster shots, releasing a review of data suggesting that an additional half-dose of Moderna's vaccine at least six months after the second dose increased antibody levels. But the agency did not take a position on whether an additional shot was necessary.
Middle-Class Migrants Fly to Mexico and Then Cross U.S. Border Illegally
Alicia A. Caldwell, The Wall Street Journal
More migrants illegally entering the U.S. to apply for asylum are members of South America's middle class who fly to the border by plane, according to authorities and aid workers.
E.U. Pledges $1.15 Billion in Afghan Aid as U.S. Talks to Taliban
Michael Crowley and Steven Erlanger, The New York Times
World leaders met virtually on Tuesday to discuss ways of preventing an economic and humanitarian disaster in Afghanistan, but the Biden administration maintained a cautious stance toward providing more support to the Taliban-ruled country.
Marine who criticized U.S. handling of Afghanistan withdrawal will plead guilty, seek favorable discharge
Dan Lamothe, The Washington Post
A Marine officer whose viral videos criticizing senior officials for how they withdrew from Afghanistan created a political uproar will plead guilty to several charges and seek a discharge that allows him to keep some military benefits, one of his lawyers said on Tuesday.
Trump Close to a Deal to Sell Marquee Washington, D.C., Hotel
Craig Karmin and Julie Bykowicz, The Wall Street Journal
Former President Donald Trump's family company is in advanced discussions to sell the rights to its opulent Washington, D.C., hotel in a deal worth more than $370 million, say people familiar with the matter.
Group close to McConnell to spend $10 million attacking vulnerable Democratic senators on domestic spending
Michael Scherer, The Washington Post
A Republican group with close ties to Senate Minority Leader Mitch McConnell will launch a new front Wednesday in the ad wars over the Democratic domestic policy bill, opening a $10 million ad campaign targeting three vulnerable senators.
McAuliffe brings in big guns as Democratic worries grow over Virginia
Amie Parnes and Julia Manchester, The Hill
Democrat Terry McAuliffe announced Tuesday that former President Obama will join him next week on the campaign trail amid rising fears among Democrats that they may be in danger of losing Virginia's gubernatorial contest.
Covid, Critical Race Theory, and Virginia's Biden Blues
Peter Hamby, Puck
Every four years, a divided nation turns its lonely eyes to … the Virginia governor's race. And by "the nation," I really just mean bored political reporters, exhausted by the tedium of Washington policy-making and hungry for their next fix of real-world campaign action. 
New York Times columnist Nick Kristof forms committee for Oregon gubernatorial run
Dirk VanderHart, Oregon Public Broadcasting
After months of very public exploration, New York Times columnist Nicholas Kristof has taken his most meaningful step to date toward running for Oregon governor. On Tuesday, Kristof officially formed a political action committee, a move that will allow him to raise money and hire staff ahead of a likely official announcement of his candidacy.
Murphy, Ciattarelli fight over COVID masks, school funding, abortion, white privilege in another heated N.J. gov debate
Brent Johnson and Matt Arco, NJ Advance Media
In their second and final debate before voters choose the next New Jersey governor in three weeks, Democratic Gov. Phil Murphy and Republican challenger Jack Ciattarelli on Tuesday night traded another set of bitter exchanges over COVID-19 vaccines and mask restrictions, school funding, abortion, and white privilege.
Peter Thiel lines up against Liz Cheney
Alex Isenstadt, Politico
Wyoming Rep. Liz Cheney's primary challenger landed former President Donald Trump's endorsement before she even officially launched her campaign. Now, she's cashing big checks from Trump's biggest donors — including tech billionaire Peter Thiel.
Republican Jon Dunwell wins special Iowa House election in Newton
Stephen Gruber-Miller, Des Moines Register
Republican Jon Dunwell has won a special election for the Iowa House, flipping a Newton-based district that Democrats have held for years.
A Message From the Bipartisan Policy Center:
It is in America's profound self-interest – both economically and socially – to ensure all our families are stably and affordably housed. Of course, the shelter a home provides is a basic necessity. But access to stable, affordable housing can lead to other positives: better health and lower health care costs; greater community engagement and sense of belonging; and a lifetime of benefits for children seeing improved academic performance from simply having a home.
American, Southwest Abide by Biden Vaccine Order, Defy Texas
Mary Schlangenstein, Bloomberg
American Airlines Group Inc., the biggest U.S. airline, and No. 4 Southwest Airlines Co. will follow President Joe Biden's mandate requiring that employees be vaccinated against Covid-19, defying an order from the Texas governor blocking such actions.
Opinions, Editorials and Perspectives
More women are tuning out politics — a danger sign for Democrats in Virginia and beyond
Karen Tumulty, The Washington Post
Democrats are sweating the Virginia governor's race, which is turning out to be tighter than expected. But while President Biden's sagging poll numbers have become a drag on the Democratic nominee, former governor Terry McAuliffe, in his bid against Republican newcomer Glenn Youngkin, there is another danger sign that could have serious implications for the party on Nov. 2 and into the 2022 election cycle.
Democrats Can't Just Give the People What They Want
Thomas B. Edsall, The New York Times
Over the 20-year period from 1970 to 1990, whites, especially those without college degrees, defected en masse from the Democratic Party. In those years, the percentage of white working class voters who identified with the Democratic Party fell to 40 percent from 60, Lane Kenworthy, a sociologist at the University of California-San Diego, wrote in "The Democrats and Working-Class Whites."
Popular-ism and the Democratic Messaging Deficit
Dan Pfeiffer, The Message Box
Ever since Donald Trump came disturbingly close to defeating Joe Biden, an online and offline debate continues to rage among Democratic operatives about what happened and what happens next. This debate has recently centered around David Shor, a Democratic strategist and data analyst, who is highly critical of the strategic direction of the Democratic Party.
Research Reports and Polling
Vaccine and economy fights driving tight Virginia governor's race
Kabir Khanna et al., CBS News
The Virginia governor's race is but one state contest, an entire year before the midterms. So why are the nation's political eyes all watching it so intensely? Because, as our poll finds, it'll turn on the very issues voters across the country are facing: vaccines and mandates, the economy and jobs, feelings about Joe Biden and, for some, about Donald Trump, too.
This email was sent by: Morning Consult
729 15th St. NW Washington, DC, 20005, US