Washington
Essential U.S. political news & intel to start your day.
January 13, 2022
Top Stories
House Minority Leader Kevin McCarthy rejected a request from the special House committee investigating the Jan. 6 Capitol attack to testify about his conversations with former President Donald Trump "before, during and after" the riot. McCarthy is the third House Republican to decline requests to voluntarily speak with the panel, a move that could cause committee members to issue subpoenas to fellow lawmakers. (

The Associated Press

)

Senate Majority Leader Chuck Schumer (D-N.Y.) laid out plans to force a debate over voting rights, saying in a memo that the House will package together the Freedom to Vote Act and the John Lewis Voting Rights Advancement Act into an unrelated bill that House Speaker Nancy Pelosi (D-Calif.) said her chamber will bring up today. If passed by the House, Senate Republicans would not be able to block debate over the voting bills, though they could still filibuster efforts to close debate and move to a final vote, setting up a move by Schumer to change the chamber's rules as late as Monday.  (The New York Times)
Indiana Rep. Trey Hollingsworth said he will not seek re-election, adhering to a self-imposed term limit pledge and becoming the 12th House Republican to announce plans to leave the chamber after the midterm elections. (The Washington Post)
Events Calendar (All Times Local)
PRESENTED BY THE COALITION FOR MEDICARE CHOICES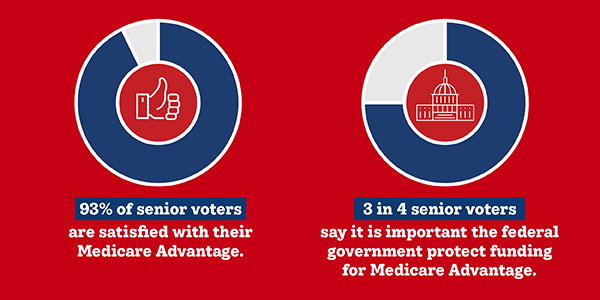 What Else You Need To Know
White House & Administration
Biden sending medical teams to six states to help hospitals overwhelmed by COVID-19
Maureen Groppe and Donovan Slack, USA Today
The federal government is sending medical teams to six states – New York, New Jersey, Ohio, Rhode Island, Michigan and New Mexico – to help hospitals overburdened by COVID-19, USA TODAY has learned.
Price spikes threaten to ground Biden's big-spending plans
Victoria Guida, Politico
President Joe Biden suffered a new blow to his economic agenda this week, with the latest hot inflation data following a warning from Federal Reserve Chair Jerome Powell that price spikes pose a "severe threat" to the recovery.
Biden imposes first sanctions over North Korea weapons program after missile tests
David Brunnstrom and Chris Gallagher, Reuters
The Biden administration on Wednesday imposed its first sanctions over North Korea's weapons programs following a series of North Korean missile launches, including two since last week.
White House slams Trump's Iran pullout as prospects to save nuclear deal dim
Nahal Toosi, Politico
The White House sought Wednesday to reframe the Washington debate about the Iran nuclear deal, asserting that former President Donald Trump's decision to quit the agreement is what has led to an Iran on the verge of an atom bomb.
U.S. Diplomats in Geneva, Paris Struck With Suspected 'Havana Syndrome'
Vivian Salama, The Wall Street Journal
Officials serving at U.S. diplomatic missions in Geneva and Paris are suspected to have been afflicted with the mysterious neurological ailment known as Havana Syndrome and at least one was evacuated back to the U.S. for treatment, people familiar with the incidents said.
Biden says separated migrant families deserve compensation. But in court, the Justice Dept. says they're not entitled to it.
Maria Sacchetti and Sean Sullivan, The Washington Post
Two months after President Biden said migrant families separated at the border under the Trump administration deserve compensation, his administration's lawyers are arguing in federal court that they are not in fact entitled to financial damages and their cases should be dismissed.
'Four Corners' will meet today as budget talks pick up
John Bresnahan et al., Punchbowl News
The chairs and ranking members on the House and Senate Appropriations Committees – the "Four Corners" – will meet today in an attempt to break the logjam over the budget. 
The E-word is poised for a Capitol Hill comeback
Paul Kane, The Washington Post
Lawmakers have more some skin in the game than they have in a decade as negotiations ramp up on a federal government funding bill that includes billions of dollars toward requests by hundreds of members of Congress for projects back home.
Durbin says Biden may have gone 'a little too far' in Georgia speech
Caroline Vakil, The Hill
Sen. Dick Durbin (Ill.), the No. 2 Senate Democrat, said Wednesday that President Biden may have gone "a little too far" with his rhetoric during a speech in Georgia the previous day advocating voting rights legislation.
Down but not out: Dems plot course for Child Tax Credit as payments end
Brian Faler, Politico
Though lawmakers have now shifted their attention to voting rights, they say they'll return to the child credit.
Former White House press secretary Kayleigh McEnany met with January 6 committee, sources say
Annie Grayer and Ryan Nobles, CNN
Former White House press secretary Kayleigh McEnany on Wednesday appeared before the House select committee investigating the January 6 insurrection, two sources familiar with the matter tell CNN.
GOP seeks a Russia reboot with Senate sanctions vote
Andrew Desiderio, Politico
After spending four years on the defensive about Donald Trump's often-conciliatory posture toward Moscow, Republicans are hoping for their own Russia reset this week. Their vehicle for that pivot is an imminent Senate vote on sanctions for a Russia-to-Germany gas pipeline.
House Republicans Release Text of Redacted Fauci Emails on Covid Origins
Maia Hibbett and Ryan Grim, The Intercept
NIH leaders advised scientists not to "mention a lab origin as that will just add fuel to the conspiracists," one researcher told The Intercept.
McCarthy's plot to build the House of Trump
Jonathan Swan, Axios
Kevin McCarthy is signaling he'll institutionalize key Trumpian priorities if he takes over as House speaker next year — aggressive tactics targeting undocumented immigrants, liberals and corporate America.
Sens. Josh Hawley and Jon Ossoff offer competing bills to end stock-trading by members of congress
Bryan Metzger, Insider
Republican Sen. Josh Hawley of Missouri and Democratic Sen. Jon Ossoff of Georgia are introducing competing bills to end stock-trading by members of Congress.
China critic Sen. Tommy Tuberville once again bought Alibaba stock and options
Dan Mangan, CNBC
Sen. Tommy Tuberville of Alabama, who has been a staunch critic of China and companies there, yet again bought stock and options in Chinese e-commerce giant Alibaba last month, a new disclosure report reveals.
Matt Gaetz's ex-girlfriend testifies to grand jury in sex trafficking probe
Marc Caputo, NBC News
Rep. Matt Gaetz's ex-girlfriend testified Wednesday before a federal grand jury investigating him for sex crimes, a major development that suggests the Department of Justice may be moving closer to indicting him.
Russia ratchets up pressure on Europe, says 'no grounds' for further talks on security amid heightened tensions
Robyn Dixon, The Washington Post
Russia increased its pressure Thursday on NATO and Europe, dashing hopes of further talks to defuse the crisis over Ukraine's aim of joining the Western alliance.
Omicron waves appear to slow in New York City, other major metropolitan areas
Fenit Nirappil and Hannah Knowles, The Washington Post
The explosion of omicron cases along the Interstate 95 corridor from the Mid-Atlantic to New England is showing signs of slowing down, according to health officials and epidemiologists, offering reason for cautious optimism that the turning point could be near and that the coronavirus variant's U.S. trajectory is similar to that of other countries.
The Supreme Court's Right Turn Goes Way Beyond Guns and Abortion
Amelia Thomson-DeVeaux, FiveThirtyEight
When former President Donald Trump's third Supreme Court nominee was confirmed in 2020, cementing the most conservative majority on the court since the 1930s, it wasn't clear which conservative goals the justices would tackle first.
Revealed: The Billionaires Funding the Coup's Brain Trust
Andy Kroll, Rolling Stone
Conservative mega-donors including the DeVoses and Bradleys are pumping big money into the Claremont Institute think tank that fueled Trump's election-fraud fantasies.
Trump looks to reshape the Senate in anticipation of his second act as president
Meridith McGraw, Politico
As Donald Trump charts out his midterm elections strategy, his focus has turned to the contest for the Senate, not just in hopes of getting it back under GOP control but of having more compliant lawmakers there should he become president again.
David McCormick, Hedge Fund Chief, Joins Pennsylvania G.O.P. Senate Fray
Kate Kelly and Trip Gabriel, The New York Times
David McCormick, the former chief executive of Bridgewater Associates, the world's largest hedge fund, filed paperwork to run for the Senate in Pennsylvania as a Republican on Wednesday, entering a crowded but unsettled field in what is likely to be one of the most hotly contested midterm elections.
Abrams camp rejects 'false rumors' about her no-show at Biden event
Greg Bluestein, The Atlanta Journal-Constitution
Stacey Abrams' campaign slammed the "false rumors" about her decision to skip President Joe Biden's voting rights event in Atlanta and called on anonymous operatives to stop spreading inaccuracies about the Georgia Democrat.
Ohio Supreme Court strikes down state House and Senate maps
Jessie Balmert and Laura A. Bischoff, The Columbus Dispatch
The Ohio Supreme Court struck down GOP-drawn state House and Senate maps as unconstitutional gerrymandering in a 4-3 decision Wednesday, sending the Ohio Redistricting Commission back to the drawing board.
'If you cross him once, you're dead': DeSantis keeps tight grip on Florida lawmakers
Gary Fineout, Politico
Gov. Ron DeSantis has become arguably the most powerful governor in Florida's history. The Republican governor opened Florida's new legislative session this week by pushing for even more control over state lawmakers and his top priorities, including cracking down on election crimes, spending $8 million to transport "unauthorized aliens" out of state and targeting "wokeness" in schools.
Hochul Unveiled a Sweeping Vision for New York. Now Comes the Hard Part.
Luis Ferré-Sadurní and Grace Ashford, The New York Times
When Gov. Kathy Hochul unveiled her policy agenda for New York last week, she appeased unions with her commitment to boost wages, appealed to business leaders with business-friendly rhetoric and threw in crowd-pleasers, such as proposals to fix potholes and allow bars and restaurants to sell to-go drinks.
California's overflowing coffers hand Newsom 'every politician's dream'
Taryn Luna, Los Angeles Times
Despite early concerns that the pandemic would weaken the state's economy, another year of gushing tax revenue ensures that the politics of plenty will continue to define his first four years in office. A Legislature teeming with Democrats and his easy defeat of the recall election have made him even more powerful.
Republican leaders in South Dakota, Florida push abortion restrictions ahead of Supreme Court ruling
Paulina Villegas, The Washington Post
Republican lawmakers in Florida and South Dakota are moving forward with efforts to restrict abortions, announcing new proposals that would drastically limit options on how and when a pregnancy can be terminated.
A Message From the Coalition for Medicare Choices:
Medicare Advantage delivers better services, better access to care, and better value at a price seniors and Americans with disabilities can afford. 3 in 4 voters on Medicare Advantage say that increased premiums would impact their ability to afford health care and other necessary expenses. 4 in 5 say they are more concerned about cuts to Medicare Advantage benefits given rising inflation rates. Protect Medicare Advantage, and keep costs low for over 27 million Americans.
Businesses clamor to get in on next Covid bill
Caitlin Oprysko, Politico
After House Majority Leader Steny Hoyer on Tuesday teased an imminent request from the White House for "substantial sums" of money to beat back another wave of Covid infections, business groups representing industries hit hard by the pandemic are pushing for targeted assistance to be among a new Covid bill's priorities.
Opinions, Editorials and Perspectives
We need to follow John Lewis' example and fight for our democracy
Barack Obama, USA Today
When I spoke at John Lewis' memorial service two years ago, I emphasized a truth John knew better than just about anyone. Our democracy isn't a given.
How the Voting Rights Bills Miss the Target on Election Subversion
Nate Cohn, The New York Times
More than a year after the attack on the Capitol, President Biden and congressional Democrats still seem nowhere close to enacting robust safeguards against another attempt to overturn a presidential election.
Gina Raimondo is a Democrat with a promising future
James Hohmann, The Washington Post
When they close their eyes to imagine the perfect candidate, many Democrats likely picture someone resembling Elizabeth Warren or Alexandria Ocasio-Cortez. In reality, the party's future looks much more like Gina Raimondo. 
How Biden is working to save Putin's pipeline
Josh Rogin, The Washington Post
President Biden's national security team worked hard this week to defeat a GOP congressional effort to sanction a Russian-German energy project that will strengthen the hand of Russian President Vladimir Putin and weaken Ukraine at the worst possible time. This is only the latest in a series of moves that show how the Biden administration's actions are actually working to save the Nord Stream 2 pipeline, even though Biden's officials publicly claim to oppose it.
Research Reports and Polling
Financing of Races for Offices that Oversee Elections: January 2022
Ian Vandewalker and Lawrence Norden, Brennan Center for Justice
Contests for governors, secretaries of state, and local election officials are underway. In battleground states, campaigns for positions from village clerk to statewide office are focused on the issue of the Big Lie that the 2020 election was "stolen."
This email was sent by: Morning Consult
729 15th St. NW Washington, DC, 20005, US