Washington
Essential U.S. political news & intel to start your day.
September 22, 2022
Today's Top News
Happening today (all times local):
PRESENTED BY THE WALTON FAMILY FOUNDATION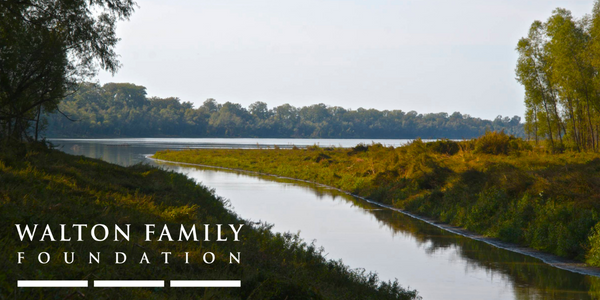 What Else You Need To Know
White House & Administration
Jan. 6 committee reaches deal with Ginni Thomas for an interview
Jacqueline Alemany and Azi Paybarah, The Washington Post
The House select committee investigating the Jan. 6, 2021, insurrection has reached an agreement with Virginia "Ginni" Thomas, the wife of Supreme Court Justice Clarence Thomas, to be interviewed by the panel in coming weeks, according to her attorney and another person familiar with the agreement.
The House just passed a bill that would make it harder to overthrow an election
Miles Parks, NPR News
The House on Wednesday passed a set of electoral reforms aimed at shoring up ambiguities and archaic language in the presidential certification process, some of which former President Donald Trump and his allies tried to exploit in their efforts to overturn the 2020 election.
Senate Ratifies Pact to Curb a Broad Category of Potent Greenhouse Gases
Lisa Friedman and Coral Davenport, The New York Times
The Senate voted on Wednesday to approve an international climate treaty for the first time in 30 years, agreeing in a rare bipartisan deal to phase out of the use of planet-warming industrial chemicals commonly found in refrigerators and air-conditioners.
Schumer 2.0: How a surprise same-sex marriage decision explains the Senate leader
Burgess Everett, Politico
Chuck Schumer concedes that forcing the GOP to vote on same-sex marriage protections before the election would have been the "easy thing." Instead he took the path that defied his reputation as the Senate's campaigner-in-chief.
House Freedom Caucus plots return to relevance
Alayna Treene and Andrew Solender, Axios
The House Freedom Caucus is so far refusing to back GOP Leader Kevin McCarthy (R-Calif.) for speaker should its party win back the majority — testing what commitments it can leverage in exchange for its members' support.
New campaign for Cherokee Nation House delegate
Keldy Ortiz, Axios
The Cherokee Nation is launching a campaign to force Congress to seat a nonvoting U.S. House delegate, holding them accountable to a 19th-century treaty that has never been honored.
Capitol Police Officer Eugene Goodman offers new Jan. 6 details at trial of QAnon believer
Liz Brown-Kaiser and Ryan J. Reilly, NBC News
U.S. Capitol Police Officer Eugene Goodman, who is credited with protecting members of Congress during the attack on the U.S. Capitol on Jan. 6, 2021, by diverting rioters from the floor of the Senate, testified Wednesday at the trial of one of the men who led the mob he faced down.
Powell's stark message: Inflation fight may cause recession
Christopher Rugaber, The Associated Press
The Federal Reserve delivered its bluntest reckoning Wednesday of what it will take to finally tame painfully high inflation: Slower growth, higher unemployment and potentially a recession.
U.S. Gas Prices End Streak of Declines Just Short of 100 Days
Isabella Simonetti, The New York Times
A 98-day stretch of declines in the average U.S. national gasoline price ended on Wednesday, a sign that the effect of falling fuel costs, which have recently helped temper overall inflation, might be waning.
Trump says presidents can declassify docs 'even by thinking about it'
Julian Mark, The Washington Post
In his first TV appearance since a court-authorized search of his Florida home last month, Donald Trump reasserted Wednesday that any documents taken from the White House to Mar-a-Lago were declassified while he was in office, adding that a president can carry that out "even by thinking about it."
Washington Pays Tribute to a Different Type of Leader
Stephanie Lai, The New York Times
Politicians and diplomats, including Vice President Kamala Harris, paid their respects to Queen Elizabeth II at a memorial service in Washington, D.C.
Donald Trump's super Pac raised just $40 in August in sign of weakness
Caitlin Gilbert and Courtney Weaver, Financial Times
Fundraising for one of Donald Trump's biggest political action committees has slowed dramatically in recent months, according to new election filings, in an early sign that the former president's escalating legal troubles may be damaging his prospects with donors.
NRCC outraises DCCC, reports bigger war chest heading into midterm homestretch
David M. Drucker, The Washington Examiner
The National Republican Congressional Committee outraised its Democratic counterpart in August, even as Democrats saw a burst of enthusiasm ahead of the midterm elections.
Republicans spend millions on TV ads for midterms, but why doesn't Trump?
Jason Lange and Jarrett Renshaw, Reuters
Fundraising groups tied to Republican Party leaders are sharply increasing spending on campaign ads to help the party win control of Congress in the Nov. 8 general elections.
Stefanik Says She's Confident a Red Wave Is Coming to the House
Blake Hounshell and Annie Karni, The New York Times
Representative Elise Stefanik, the No. 3 House Republican, also spoke about her PAC's success in backing female candidates, 23 of whom are running in the fall.
Latino Voters Shifted Right in 2020. What Does That Mean for Arizona and Nevada This Year?
Geoffrey Skelley, FiveThirtyEight
One major storyline coming out of the 2020 election was the rightward shift of Latino voters, who supported former President Donald Trump at a higher rate than they had four years earlier.
The third rail Republicans can't stop touching
Natalie Allison, Politico
For two decades, campaign after campaign, Republican politicians have floated the idea of privatizing government entitlement programs including Social Security and Medicare. And campaign after campaign — from Paul Ryan to George W. Bush — it's been a loser.
How a zombie apocalypse is informing a new wave of Dem ads
Christopher Cadelago, Politico
The final sprint of the midterms has brought another battery of ads, with scores of spots set to ominous music and deep-voiced narrators warning about the perils of the opposition.
Gibbs argued against women voting, working on anti-feminist website in college
Riley Beggin, The Detroit News
John Gibbs, the GOP candidate running for the U.S. House in west Michigan's 3rd District, authored a website in college that argued women should not vote or work outside the home.
Ohio GOP House candidate has misrepresented military service
Brian Slodysko and James Laporta, The Associated Press
Campaigning for a northwestern Ohio congressional seat, Republican J.R. Majewski presents himself as an Air Force combat veteran who deployed to Afghanistan after the 9/11 terrorist attacks, once describing "tough" conditions including a lack of running water that forced him to go more than 40 days without a shower.
Glenn Youngkin meets with prominent GOP donor group amid 2024 speculation
David M. Drucker, The Washington Examiner
Virginia Gov. Glenn Youngkin (R) was in Washington on Wednesday evening to participate in a Q&A with the American Opportunity Alliance, an exclusive group of wealthy Republican donors who provide millions of dollars in crucial funding to the party's top presidential contenders.
Arizona GOP governor warns against 'bullies' in his party
Maeve Reston, CNN
Outgoing Republican Gov. Doug Ducey of Arizona offered an implicit rebuke of the direction that former President Donald Trump has taken the GOP during a Tuesday speech at the Reagan Library, warning against leaders in his party who have morphed into "bullies" as well as candidates who are "more defined by their attitudes than the policies they propose."
Georgia county validates thousands of voters challenged by Trump allies
Daniel Trotta, Reuters
A Georgia county has validated 15,000 to 20,000 registered voters whose status was challenged ahead of the Nov. 8 midterm election, officials said on Wednesday, leaving another 16,000 pending cases to resolve, according to the group leading the challenge.
Florida brings battle over social media regulation to Supreme Court
Will Oremus and Cat Zakrzewski, The Washington Post
Florida's attorney general on Wednesday asked the Supreme Court to decide whether states have the right to regulate how social media companies moderate content on their services. The move sends one of the most controversial debates of the internet age to the country's highest court.
A Message From the Walton Family Foundation:
The Clean Water Act has strong national support – from Arizona to Pennsylvania and everywhere in between. In October, the Supreme Court will hear oral arguments in a case that could gut the law. The Clean Water Act is designed to protect our rivers, streams, and lakes. Research by Morning Consult for the Walton Family Foundation shows that at least four-in-five adults want the EPA to continue taking the lead to protect clean water.
Opinions, Editorials and Perspectives
Research Reports and Polling
Personal and national factors collide in tight Georgia Senate race
Fred Backus et al., CBS News
It's the personal vs. the partisan in Georgia's Senate race, where the candidates are close in support, but voters' rationales for supporting each of them are quite different. Democratic Sen. Raphael Warnock has better favorable ratings and character measures, while GOP challenger Herschel Walker's voters have eyes on Washington and a chance for a Republican Senate.
This email was sent by: Morning Consult
729 15th St. NW Washington, DC, 20005, US