Washington
Essential U.S. political news & intel to start your day.
August 5, 2022
Events Calendar (All Times Local)
A MESSAGE FROM MORNING CONSULT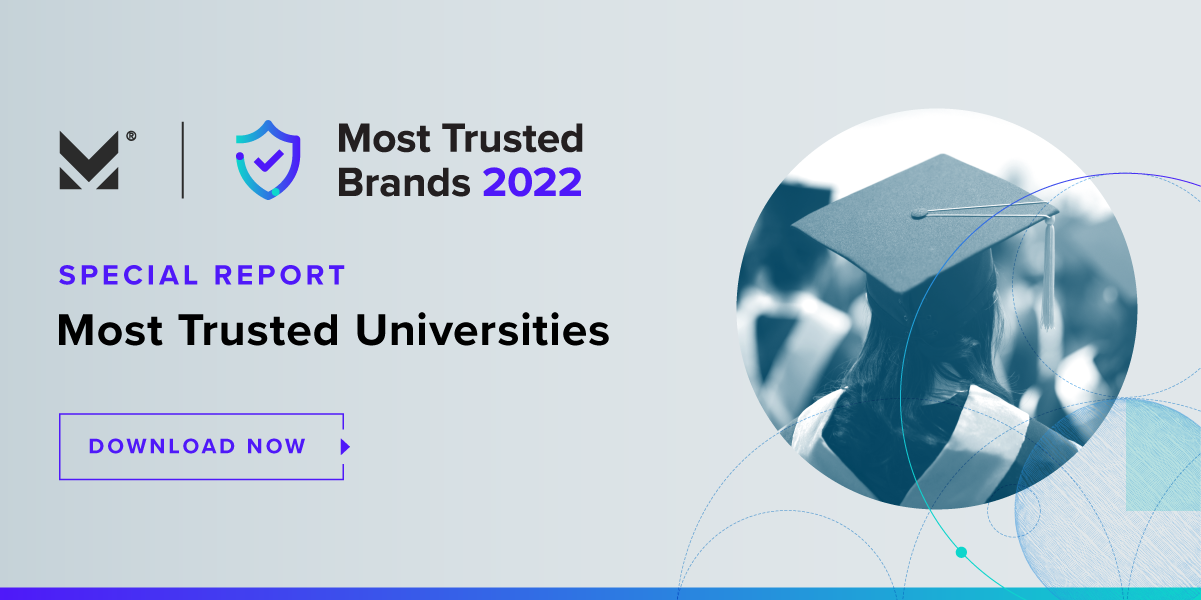 What Else You Need To Know
White House & Administration
Monkeypox is 'a public health emergency,' U.S. health secretary declares
Dan Diamond, The Washington Post
The move comes as officials scramble to boost access to monkeypox treatments and vaccines amid rising case counts.
U.S. Seeks to Reassure Asian Allies as China's Military Grows Bolder
Edward Wong and Damien Cave, The New York Times
The Biden administration says its commitment to the region has only deepened, but critics say the tensions over Taiwan show that Washington needs stronger military and economic strategies.
The US-Led Drive to Isolate Russia and China Is Falling Short
Alan Crawford et al., Bloomberg
When Group of Seven leaders gathered in the Bavarian Alps in June, they pledged to stand with Ukraine for the long haul. Their Group of 20 counterparts are proving less supportive.
DHS to pause wiping political appointees' phones after Jan. 6 committee complains
Luke Barr, ABC News
The Department of Homeland Security will review its electronic retention policies, according to a memo obtained by ABC News Thursday, and will halt wiping political appointees' phones until the review is complete.
Wray: Allegations 'troubling' about FBI agent covering up Hunter Biden information
Kelly Hooper and Josh Gerstein, Politico
FBI Director Christopher Wray said on Thursday that allegations of an FBI agent's partisan social media posts and efforts to suppress information in the investigation into Hunter Biden's business activities were "deeply troubling."
Republican push to overturn Biden permitting rules passes Senate, with Manchin's support
Josh Siegel, Politico
Democratic Sen. Joe Manchin voted with all Republicans to approve a Senate resolution on Thursday to nullify the Biden administration's changes that tightened environmental rules for major projects.
Schumer's office says he plans to hold vote on tech antitrust bill
Brendan Bordelon and Josh Sisco, Politico
Under fire from progressive advocates and lawmakers on both sides of the aisle to pass legislation reining in Google, Apple, Meta and Amazon, Senate Majority Leader Chuck Schumer said he plans to hold a vote on Sens. Amy Klobuchar's (D-Minn.) and Chuck Grassley's (R-Iowa) American Innovation and Choice Online Act.
With Sinema's help, Senate confirms Arizona lawyer Roopali Desai as appeals court judge
Gregory Svirnovskiy, Arizona Republic
The Senate voted 67-29 Thursday to confirm Arizona lawyer Roopali Desai as a judge on the 9th U.S. Circuit Court of Appeals.
Police change account of crash killing Indiana Rep. Walorski
Tom Davies, The Associated Press
Police have changed their description of the crash that killed Indiana Republican U.S. Rep. Jackie Walorski, saying Thursday that it was the SUV in which she was a passenger that crossed a state highway's centerline and caused the head-on collision.
South Korean president snubs Nancy Pelosi as China tensions rise
Christian Davies and Song Jung-a, Financial Times
South Korean president Yoon Suk-yeol is facing domestic criticism after he declined to meet Nancy Pelosi during her visit to Seoul on Thursday, in what analysts said amounted to the only snub from a leader of a host nation during the US House Speaker's Asian tour this week.
Pitching G.O.P. on Gay Marriage Bill, Tammy Baldwin Leaves Nothing to Chance
Annie Karni, The New York Times
Senator Tammy Baldwin, the soft-spoken liberal Democrat of Wisconsin, was on a plane home from Washington last month when she got word that Senator Ron Johnson, her home-state colleague and a stridently hard-right Republican, had said publicly that he would not oppose a bill protecting same-sex marriage rights.
Cheney says DOJ not prosecuting Trump if there's evidence could call into question the US as 'nation of laws'
Eric Bradner, CNN
Wyoming Rep. Liz Cheney said if the Justice Department does not prosecute former President Donald Trump for his role in the insurrection at the US Capitol and "the facts and the evidence are there," the decision could call into question whether the United States can "call ourselves a nation of laws."
Senate GOP escalates its attack on Google over email spam
Isaac Stanley-Becker, The Washington Post
As the party's online fundraising dips, a new draft letter demands that the tech giant give campaigns a mulligan when they run afoul of Gmail's spam filter.
'There's Never Been Anybody Like Him in the United States Senate'
Michael Kruse, Politico
Raphael Warnock won his seat running as an activist preacher. To keep it he'll have to persuade voters he's the rare senator who actually gets stuff done.
After Griner gets jail, Russia ready to discuss swap with U.S.
Reuters
Russia said on Friday it was ready to discuss a prisoner swap with the United States in private, a day after a Russian court jailed U.S. basketball star Brittney Griner for nine years for a drugs offence.
Taliban denies knowing of al-Qaeda presence after Zawahiri killed in Kabul
Pamela Constable, The Washington Post
The Taliban regime said Thursday it was not aware that al-Qaeda leader Ayman al-Zawahiri was staying in the Afghan capital, four days after President Biden announced that a U.S. drone strike killed Zawahiri early Sunday at a house he was occupying in central Kabul.
Iran Nuclear Deal Keeps Slipping Further Out of Reach as Talks Resume
Jonathan Tirone, Bloomberg
The gulf separating Iran and the US has grown wider since the last round of nuclear talks in Vienna, European Union diplomats said as the latest negotiations resume.
Fed's Powell pummeled from all sides over rate hikes
Kate Davidson, Politico
A debate over whether the U.S. is in a recession is consuming Washington. But some in the nation's capital are asking a more complicated question: Does the U.S. need a recession?
Trump lawyers in talks with Justice Department about January 6 criminal probe
Katelyn Polantz et al., CNN
Former President Donald Trump's legal team is in direct communication with Justice Department officials, the first sign of talks between the two sides as the criminal probe into January 6, 2021, accelerates, sources familiar with the matter tell CNN.
Trump testimony expected soon in NY civil investigation
Michael R. Sisak, The Associated Press
Former President Donald Trump is expected to be questioned under oath in the coming days in the New York attorney general's long-running investigation into his dealings as a real estate mogul.
Republicans at CPAC embrace a defiant Viktor Orban amid outrage over 'mixed-race' remarks
Neil Vigdor, The New York Times
It was a reception from conservatives that would be expected for a party leader like former President Donald J. Trump, replete with standing ovations, glad-handing and roaring approval for a defiant message opposing immigration and gay marriage.
'Breonna Taylor should be alive today': 4 current & ex-LMPD officers charged in her death
Billy Kobin and Andrew Wolfson, Louisville Courier Journal
Saying "Breonna Taylor should be alive today," Attorney General Merrick Garland announced Thursday that four current and former Louisville Metro Police officers have been federally charged in Taylor's March 2020 slaying that touched off a firestorm of protest in the city and across the nation.
How Republicans Are 'Weaponizing' Public Office Against Climate Action
David Gelles, The New York Times
A Times investigation revealed a coordinated effort by state treasurers to use government muscle and public funds to punish companies trying to reduce greenhouse gases.
DeSantis Suspends Tampa Prosecutor Who Vowed Not to Criminalize Abortion
Patricia Mazzei, The New York Times
Gov. Ron DeSantis of Florida suspended the top prosecutor in Tampa on Thursday, accusing him of incompetence and neglect of duty for vowing not to prosecute those who seek or provide abortions.
Indiana lawmakers vote to keep exceptions from abortion ban
Arleigh Rodgers and Tom Davies, The Associated Press
A deeply divided Indiana House voted Thursday to keep exceptions in cases of rape or incest in a bill that would ban nearly all abortions in the state. The Republican-dominated House voted 61-39 to defeat an amendment that would have removed those exceptions, with a majority of GOP members wanting their removal.
FBI arrests former Puerto Rico governor on bribery charges
Perry Stein, The Washington Post
Federal law enforcement agents on Thursday arrested former Puerto Rico governor Wanda Vázquez Garced (R), charging her in a bribery scheme that was allegedly aimed at financing her failed 2020 gubernatorial campaign, the Justice Department said.
Opinions, Editorials and Perspectives
Why China objects to Pelosi's visit to Taiwan
Qin Gang, The Washington Post
Taiwan has been an inseparable part of China's territory for 1,800 years. In 1943, the leaders of China, the United States and Britain issued the Cairo Declaration, which clearly states that all territories Japan stole from the Chinese, such as Taiwan, shall be restored to China.
The skeptics are wrong: The U.S. can confront both China and Russia
Josh Rogin, The Washington Post
This week, the United States proved it could handle China and Russia at the same time, without starting any new wars or losing any ongoing battles. This should put to rest two trendy but wrong ideas: the notion on the right that we must back off Russia to confront China, and the notion on the left that we must back off China to confront Russia. It's a false choice — because it's all one confrontation.
Blake Masters and Kari Lake are not the same kind of Republican
Philip Bump, The Washington Post
Kari Lake's lead in the Arizona Republican primary for governor is narrow. She's up by about 12,000 votes, less than two percentage points. 
Research Reports and Polling
Reassessing the Race for the Senate
Kyle Kondik, Sabato's Crystal Ball
Donald Trump's dominant position within the GOP may or may not be waning, but beyond Republican candidates still fighting for Trump's favor, the party's 2022 candidates reflect their former president in a striking way: Republican Senate candidates in many key races generally lack any officeholding experience, just like Trump before he was elected president in 2016.
This email was sent by: Morning Consult
729 15th St. NW Washington, DC, 20005, US