Americans Think Corporations Are Getting More Culturally Liberal
But also more friendly to congressional Republicans
In response to a pressure campaign launched after the Parkland school shooting, Dick's Sporting Goods stopped selling assault-style weapons; Walmart, Kroger, and L.L. Bean all agreed to not sell guns to anyone under the age of 21; and Delta, United, and Hertz ended their discount partnerships with the N.R.A. In corporate America, gun-control advocates found a level of responsiveness that had long been absent in Washington.
This development may be encouraging for some activists, but a new Morning Consult report finds most Americans are skeptical of brands getting more involved in politics. Across the board, consumers believe corporations already have too much political and cultural influence. For example, 68 percent of adults think corporations have influence on legislation getting passed, but just 35 percent want them to have influence on legislation getting passed.
Furthermore, Americans see corporations acting more politically than they used to: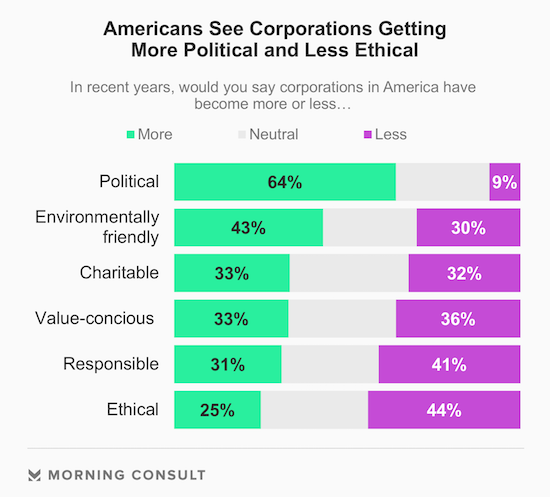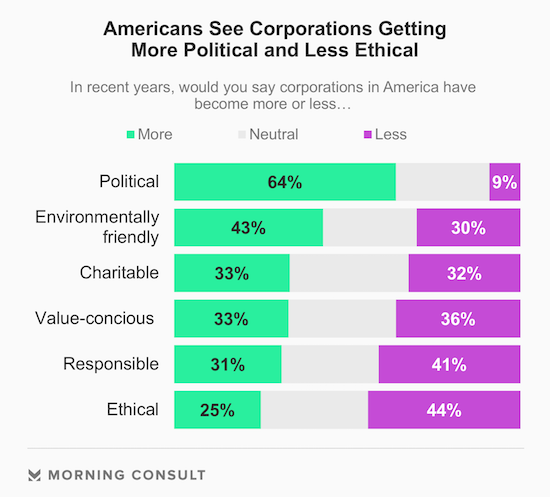 According to a plurality of Americans, as corporations have become more political, they've moved in a culturally liberal direction. At the same time, Americans say corporations have become more friendly to congressional Republicans than congressional Democrats, illustrating complex perceptions of corporate politics.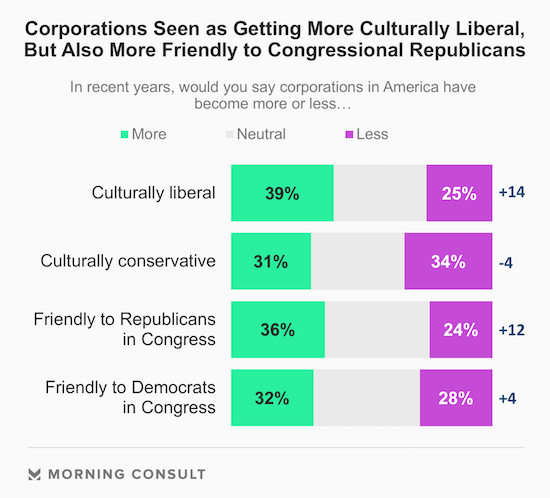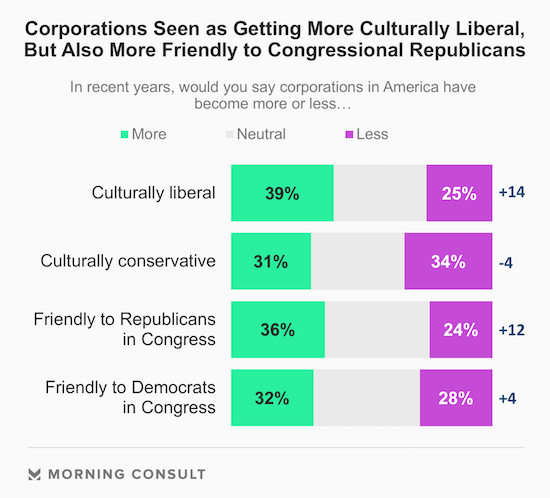 The full report, available for download below, provides more data on this subject as well as a number of other key topics, including:
What positive publicity opportunities will consumers most appreciate?
Which demographic groups are most likely to boycott?
What are the most controversial political issues for brands to support?
Which companies do Americans see as most ethical?