CORONAVIRUS TREND TRACKER
Questioning the Accuracy of Official Coronavirus Death Counts, Democrats and Republicans Have Diverging Views on the True Toll
Just 1 in 5 voters say the official death count is about the same as the actual number of deaths
President Donald Trump is reportedly privately wondering if official death tolls from the coronavirus are inflated, and the White House is working behind the scenes to push changes in how counts are calculated, according to new media reports. At the same time, Dr. Anthony Fauci, director of the National Institute of Allergy and Infectious Diseases, testified this week that the true death count is "almost certainly higher" than the estimates, echoing the sentiment of other health experts. 
The murkiness in these numbers is leading to distrust among the general public, particularly Republicans who, like Trump, tend to believe the estimates are exaggerated. Thirty-nine percent of registered voters, including 51 percent of Republicans say they don't trust the official numbers.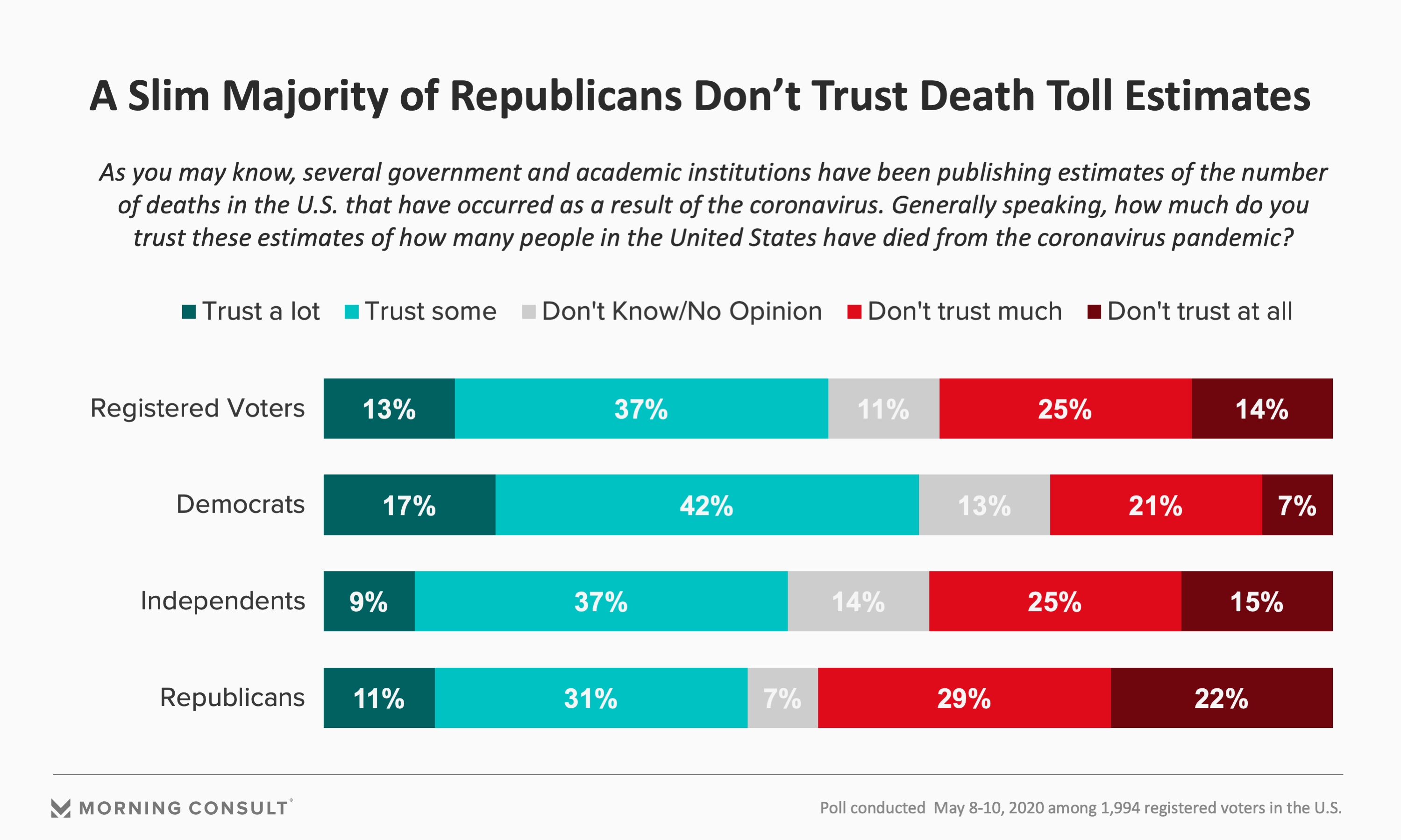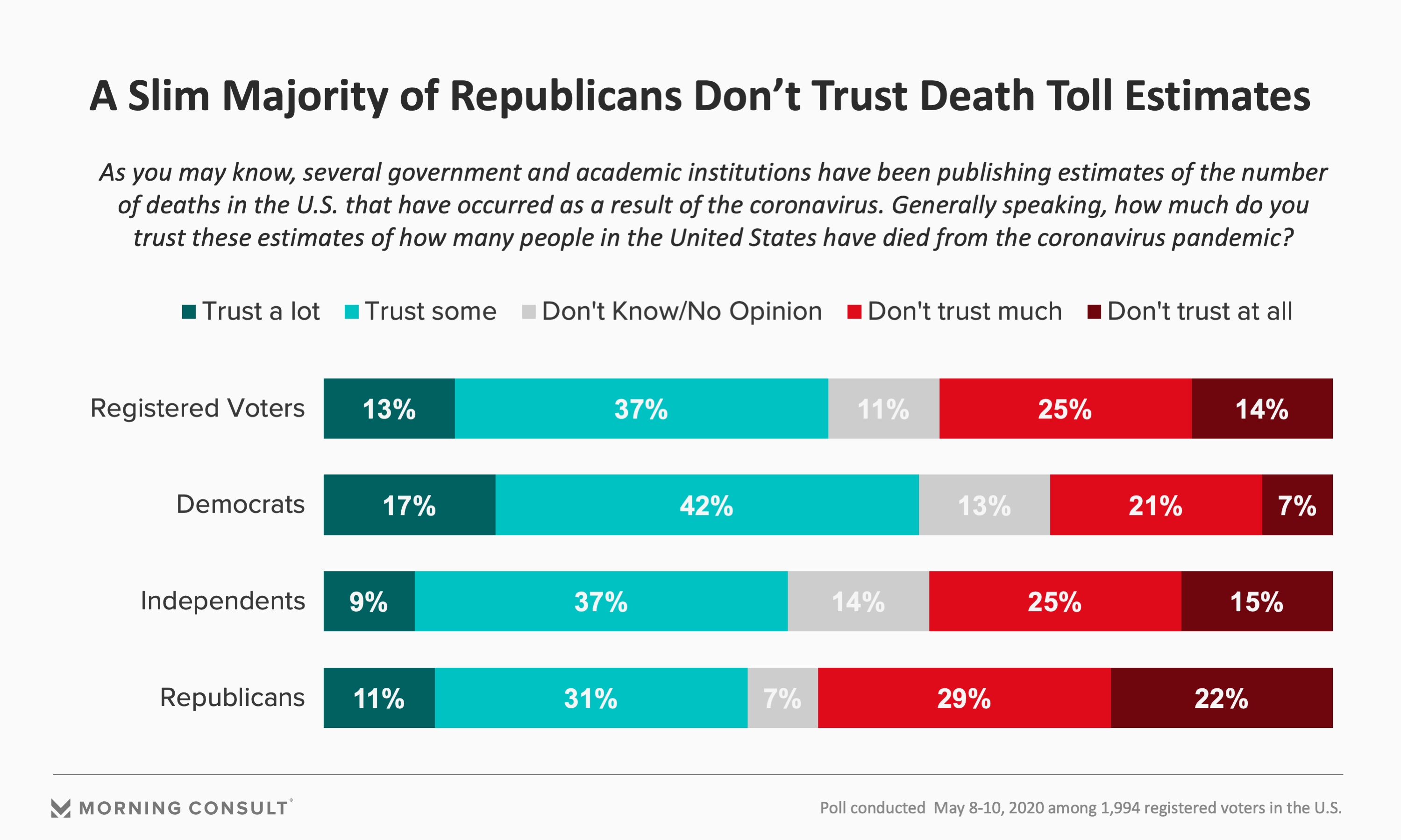 A 44 percent plurality of Republicans believe the estimates are higher than the actual number, while a plurality 43 percent of Democrats believe the opposite.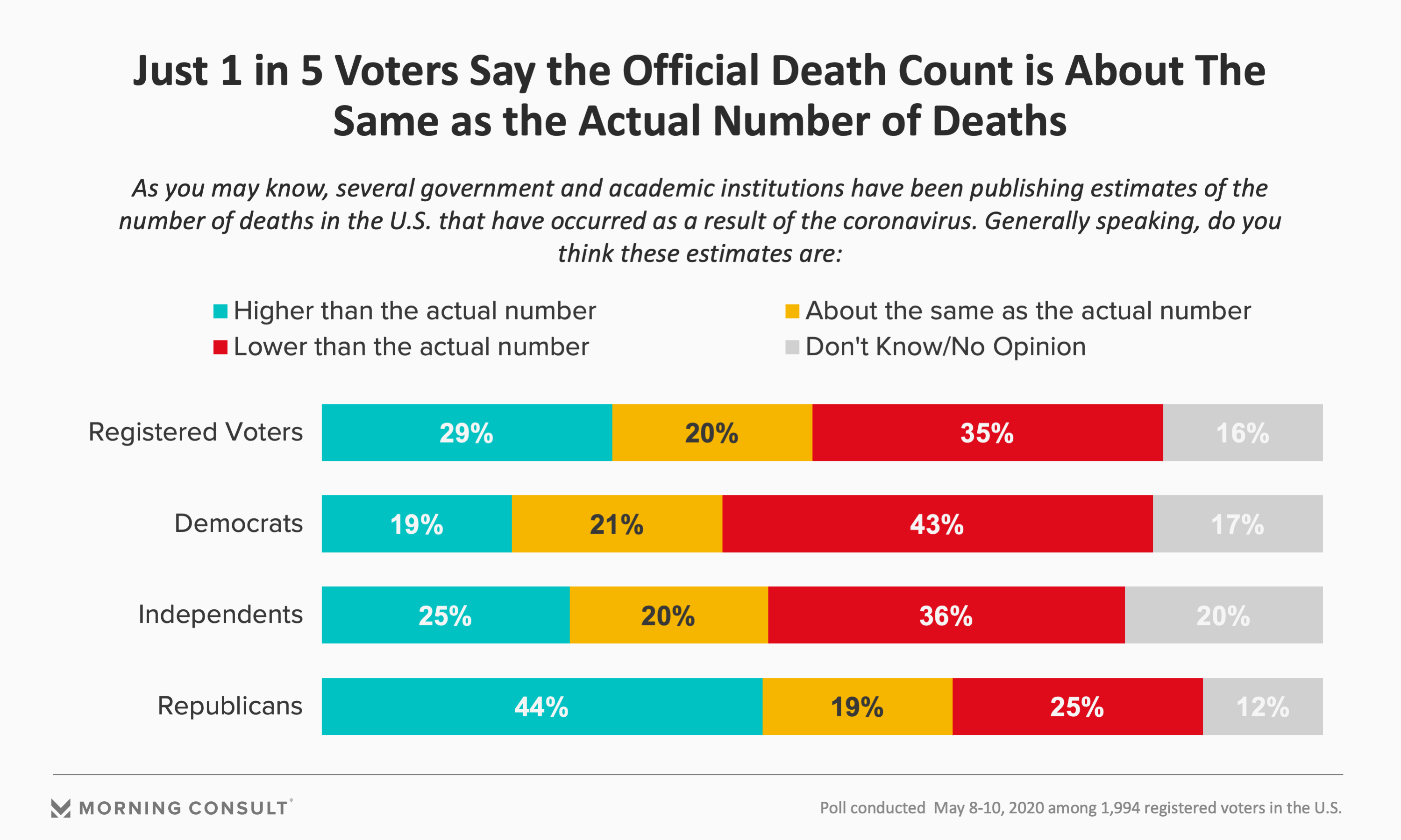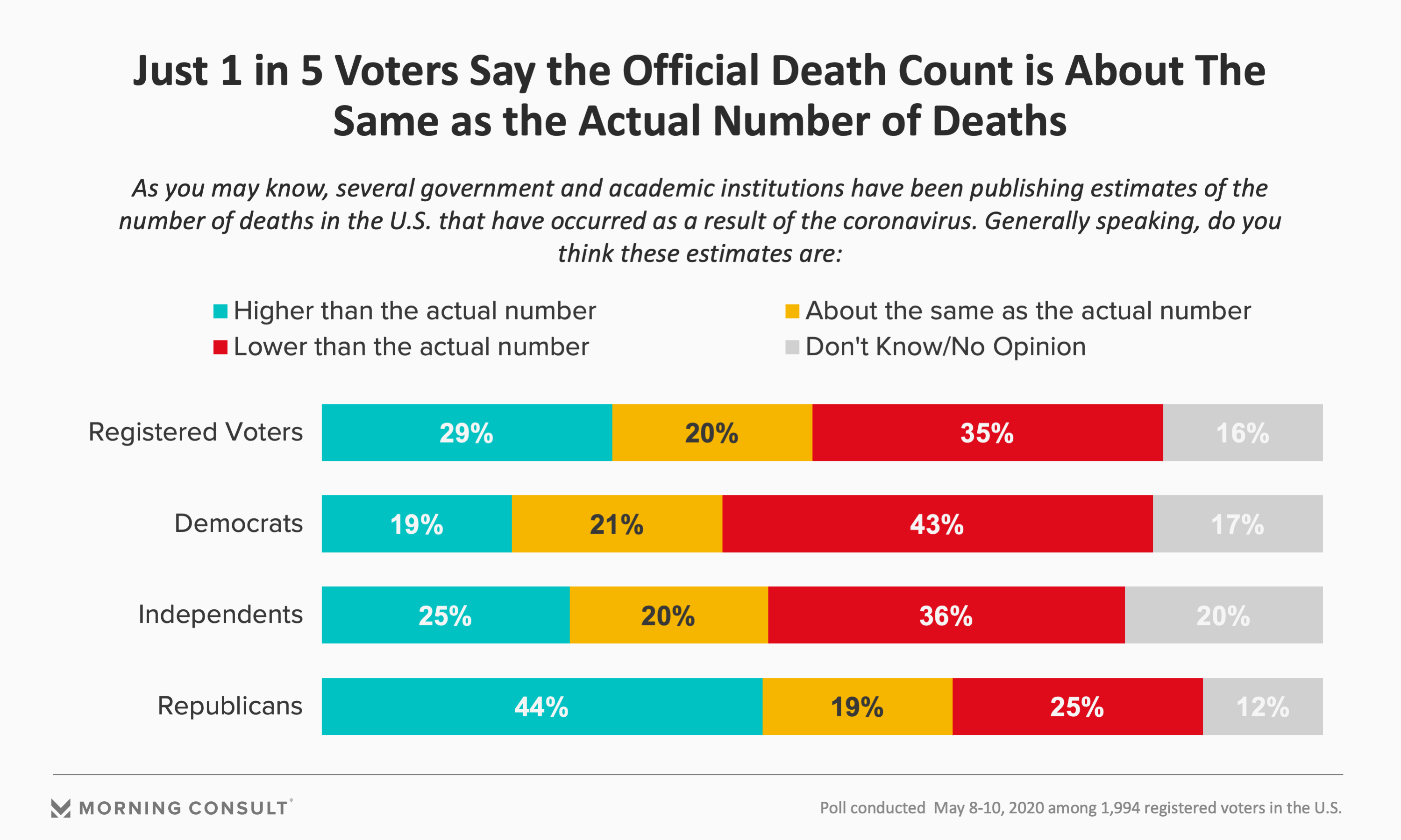 In a separate survey, voters were asked to estimate the current coronavirus death toll and then to project how many additional future deaths there would be. The survey was conducted between May 5-8, during which the death toll was around 70,000 to 75,000. 
Americans were relatively accurate in their estimations of the current toll, with a median response of 70,000. However, 3 in 10 voters said the death count was 40,000 or fewer, far lower than the likely count.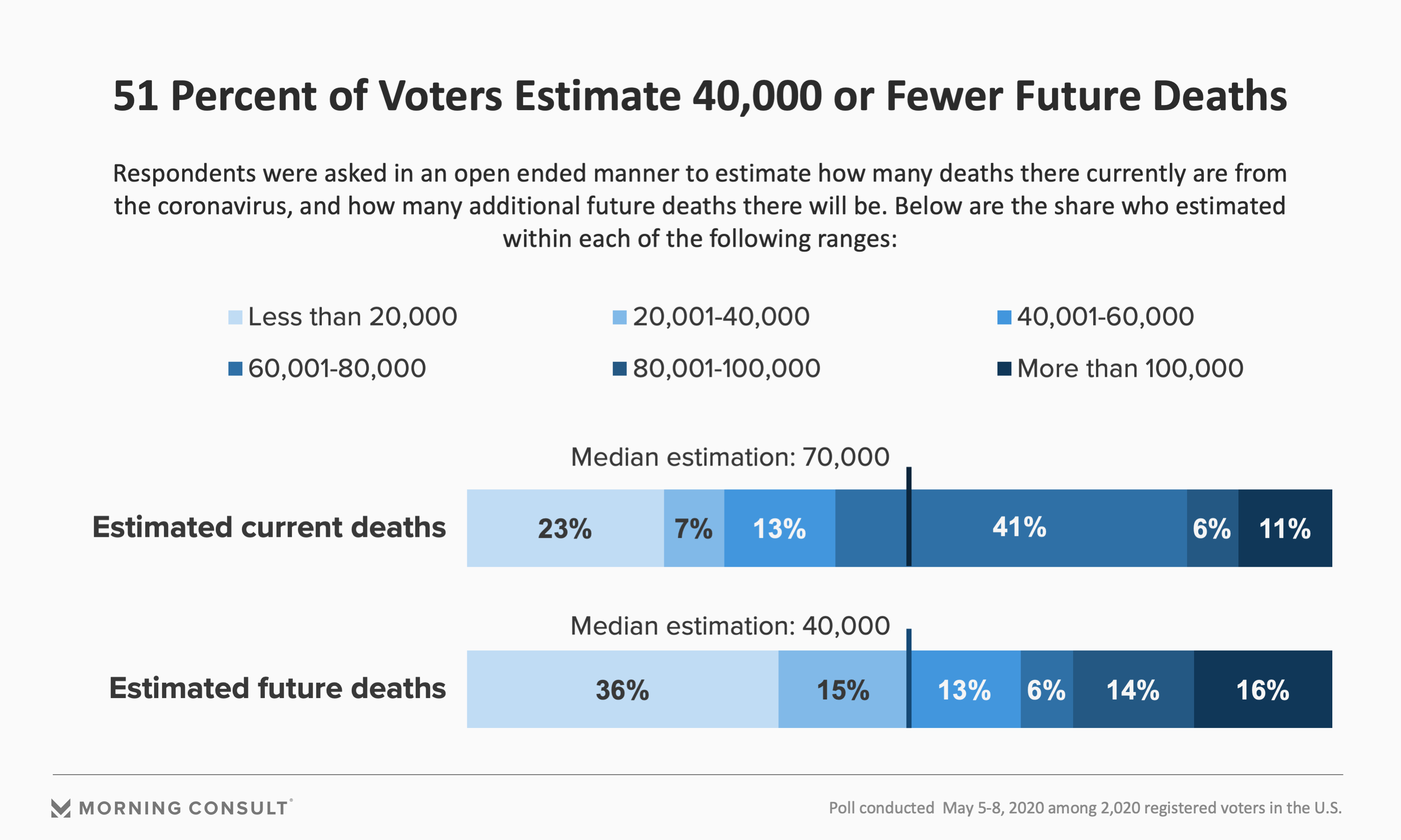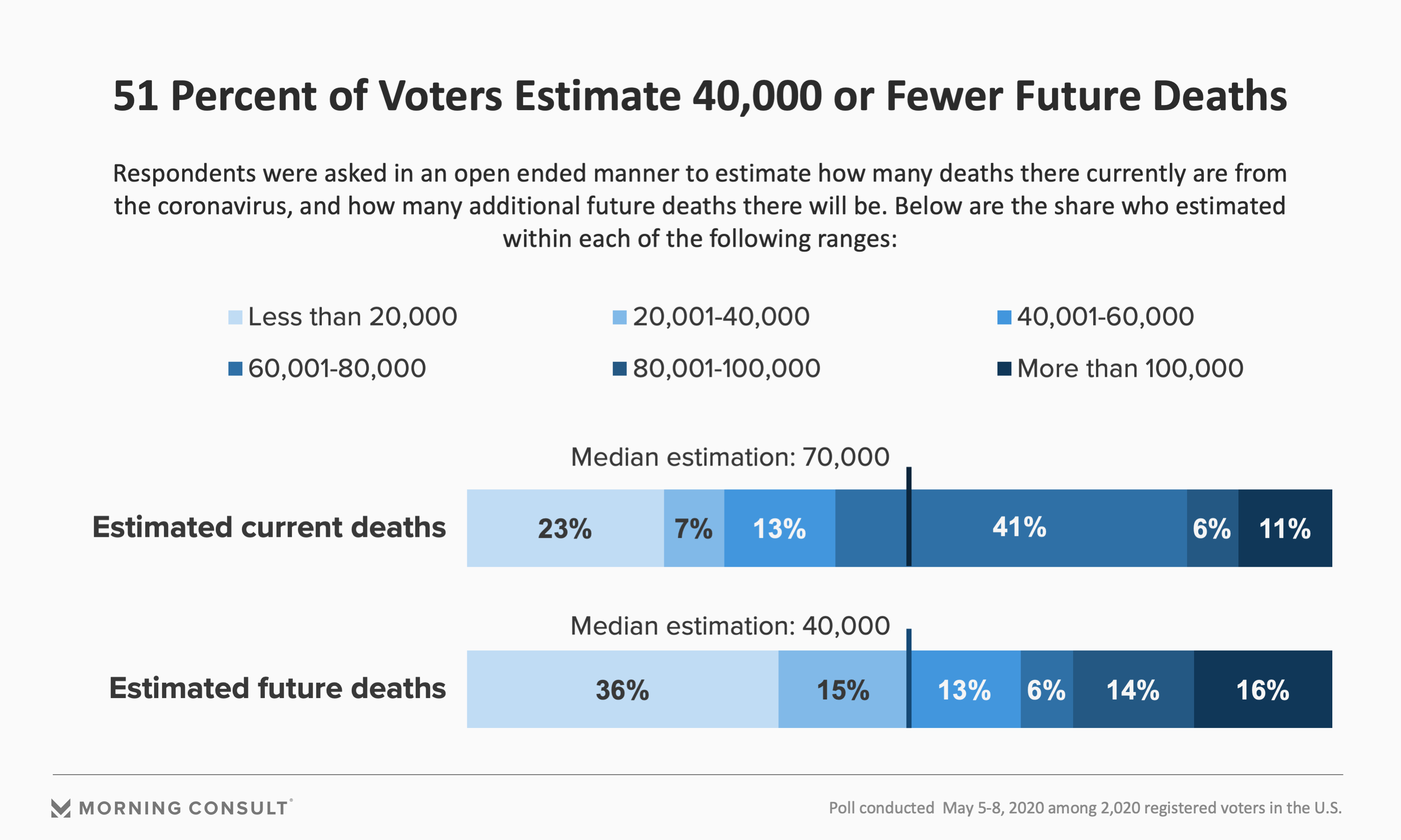 The median response of estimated future deaths was 50,000 for Democrats and 30,000 for Republicans. In the week since the survey was conducted, an additional 10,000 Americans have already died. 
This was originally posted to Morning Consult's Coronavirus Trend Tracker.
By Nicholas Laughlin | Published May 14, 2020 at 1:00 pm ET.