Postmates and Uber Eats Hit All-Time Highs in Purchasing Consideration As Social Distancing Takes Hold
Brand tracking data reveals immediate impact of coronavirus on food delivery space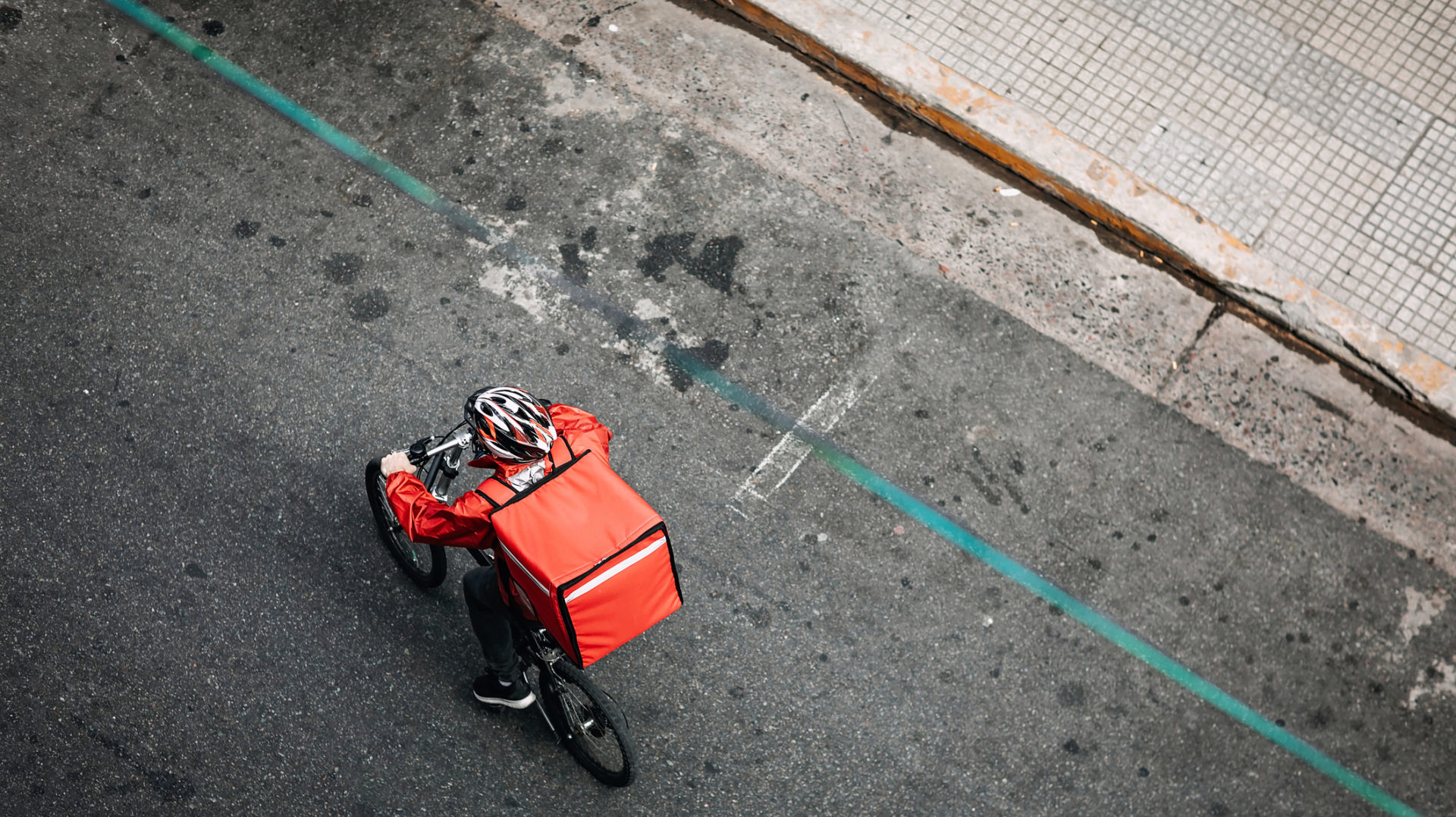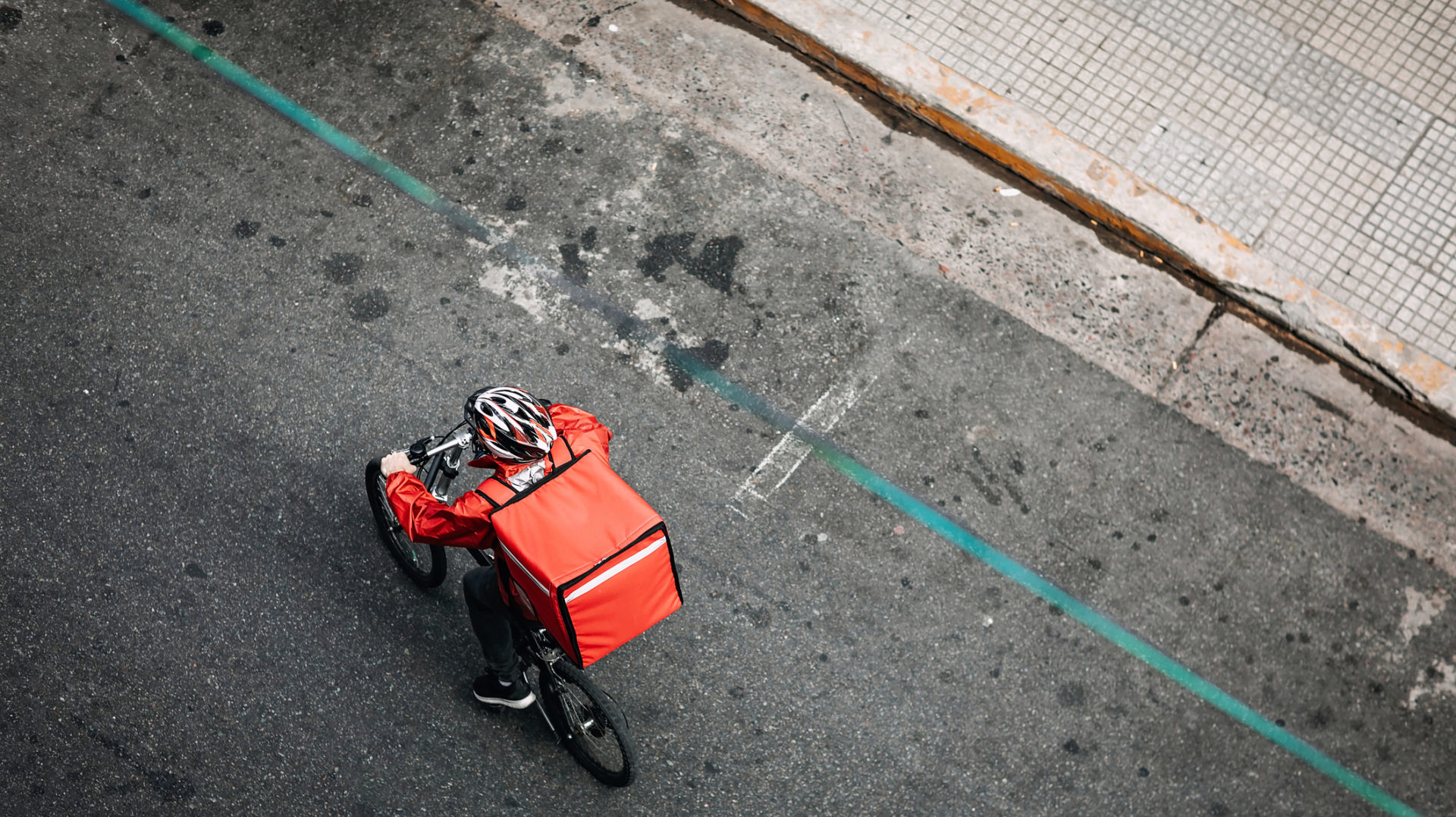 Nearly three quarters of Americans are now practicing some form of social distancing, according to the latest Morning Consult survey data. This societal response to coronavirus pandemic is altering consumer habits overnight, potentially impacting the long-term trajectories of a wide array of industries.
A new review of Morning Consult Brand Intelligence, which tracks perceptions of more than 3,000 brands globally, reveals how the food delivery industry is one of the spaces most immediately impacted. In the past week, both Postmates and Uber Eats hit their all-time weekly highs in total purchasing consideration among U.S. consumers, as did the average purchasing consideration level for four leading brands, including DoorDash and Grubhub.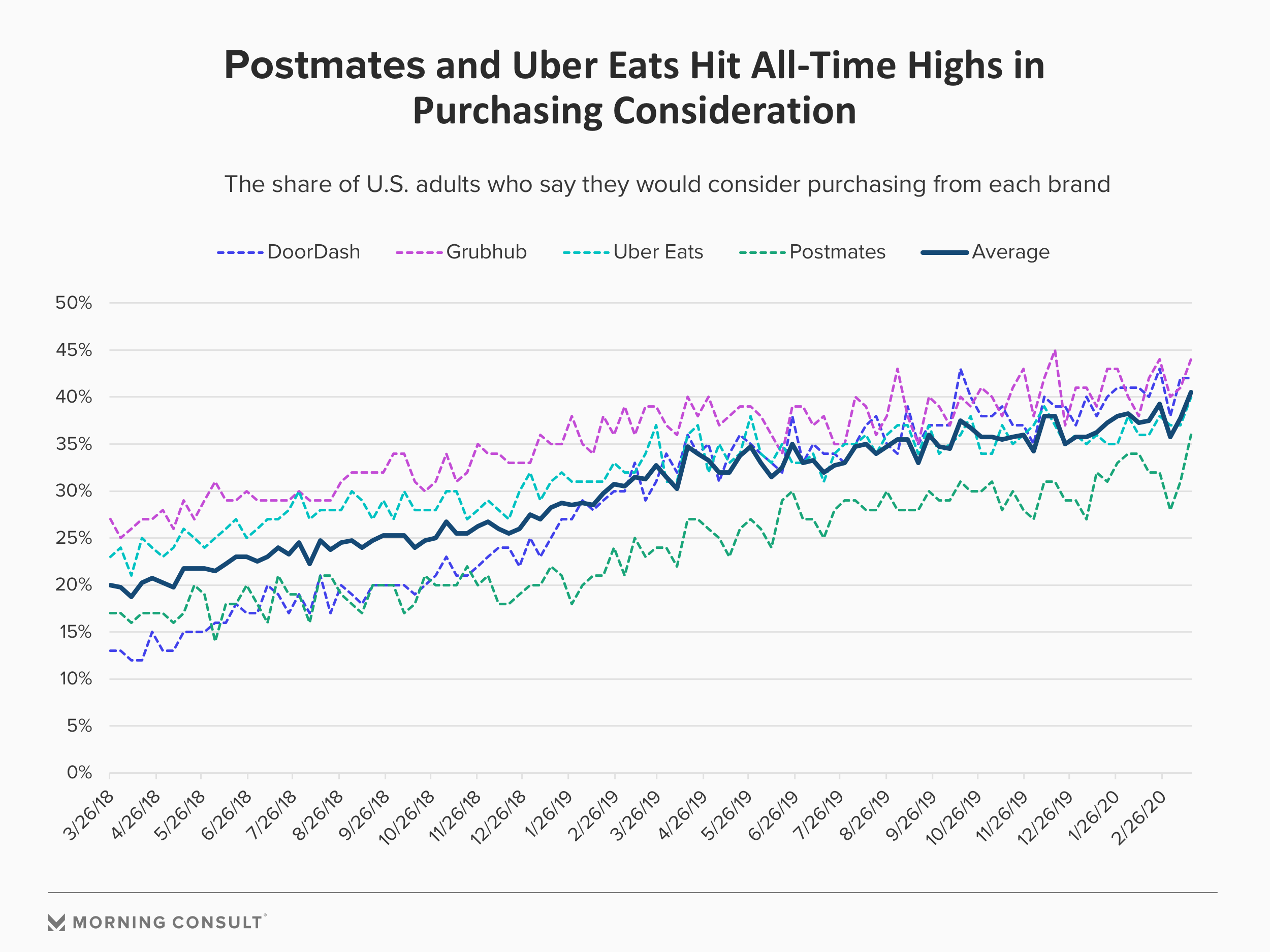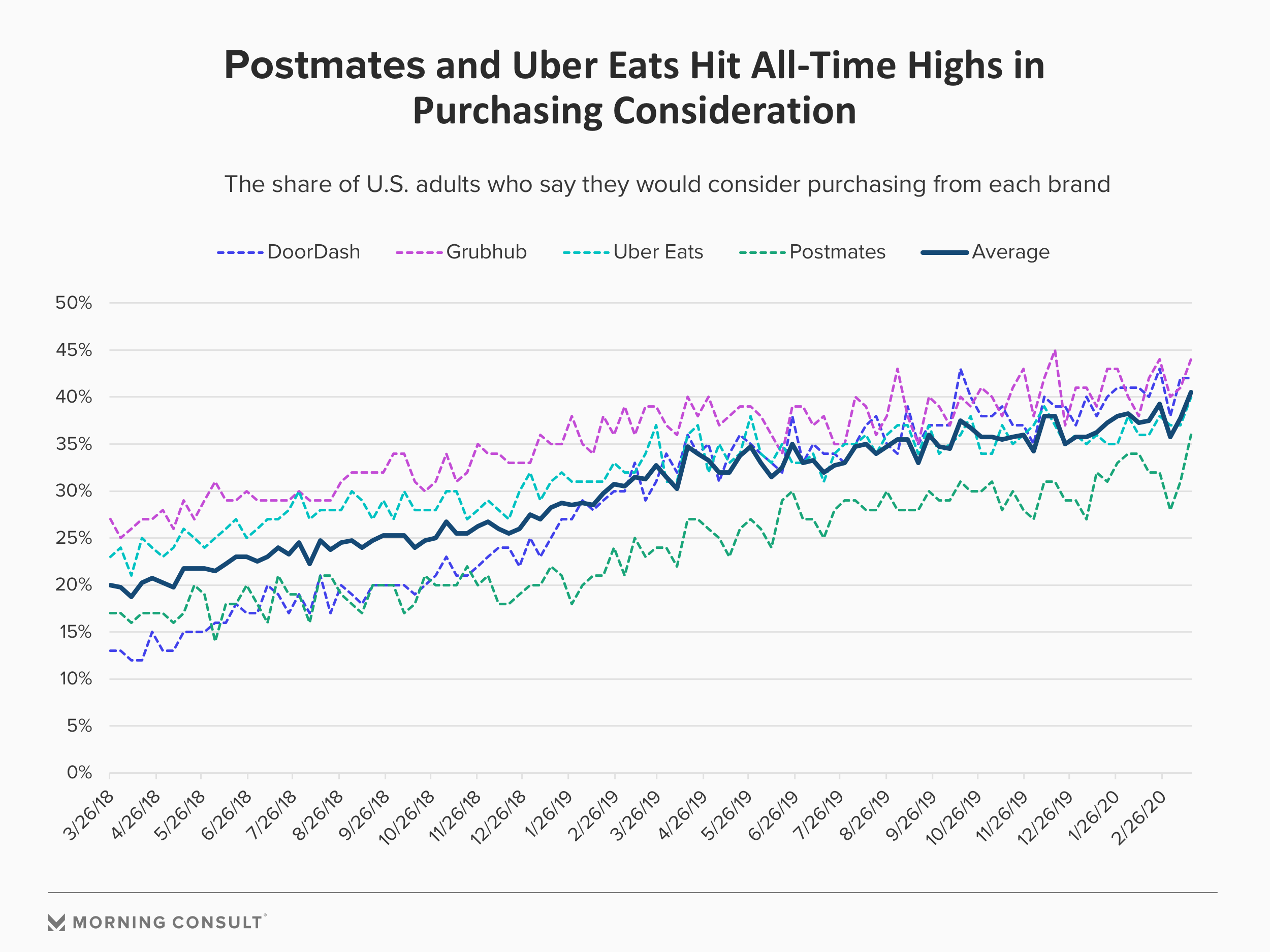 Over the last week, 36 percent of consumers said they would consider purchasing from Postmates, up from 33 percent in February and already Postmate's strongest month for purchasing consideration, according to Brand Intelligence.  One of the main drivers of this growth is from millennials, whose total purchasing consideration hit 48 percent, up from 40 percent from February. Purchasing consideration also ticked up across all income levels.
When asked directly about how the coronavirus will alter their spending on restaurant delivery services, 25 percent of Americans say they're likely to spend more, up from just 6 percent who said the same two weeks ago. An equal share said they were likely to spend more on grocery delivery services.
The social distancing boost comes at a time when food delivery services were already making major inroads with consumers. A recent Morning Consult study found that DoorDash was the single fastest growing brand in 2019, with Postmates tailing close behind.
With over 75,000 annual interviews on every brand, Brand Intelligence brings together millions of survey interviews on thousands of brands to provide real-time insight and analytics into the most important brand metrics. The results on this page are based on between 132,046 and 133,265 surveys per brand, fielded between February 2018 and March 2020.