Nearly 1 in 4 Gen Z Women Say Influencers Are Where They Most Often Learn About New Products
New survey research data points to the growing consumer influence of social media personalities


Influencers have a significant impact on the shopping decisions of a growing share of young Americans, according to a new survey of 13-38 year-olds. Their sway is particularly strong for Gen Z girls and women.
29 percent of Gen Z women (age 13-22) follow many influencers, and another 51 percent follow at least some. The survey finds they tend to gravitate to Instagram for following influencers, and that beauty and fashion are the most popular topics.
When asked where they most often learn about new products they're interested in purchasing, a 24 percent plurality of Gen Z women said influencers. That's notably higher than traditional methods such as word of mouth (13 percent) or TV advertisement (7 percent), and marginally higher than social media posts from friends or family (23 percent).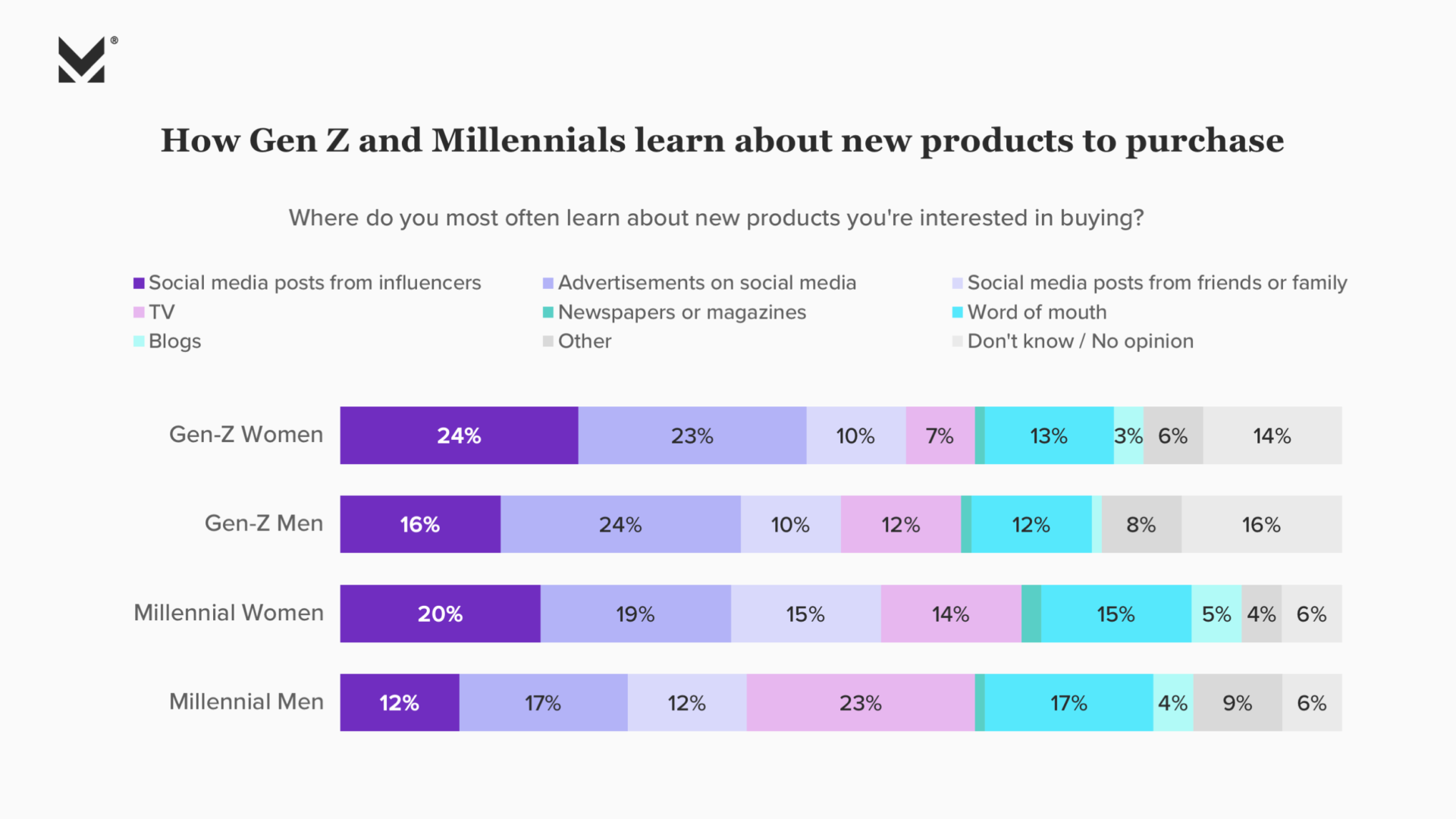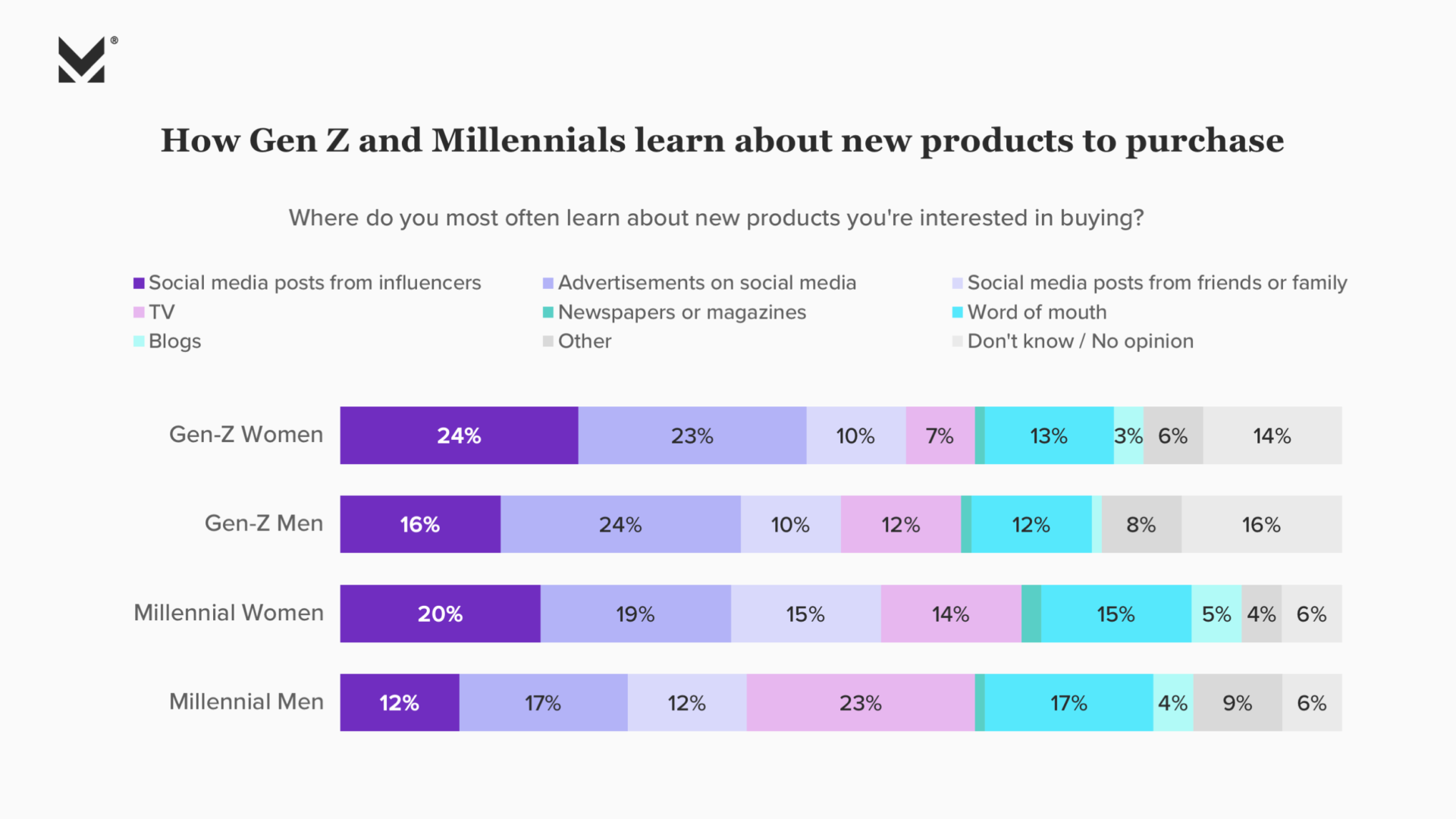 Morning Consult's "The Influencer Report: Engaging Gen Z and Millennials" is an in-depth guide to how younger Americans interact with the new class of cultural tastemakers and social media platforms. Sign up below to get the report.