Get Your Customized Brand Trust Report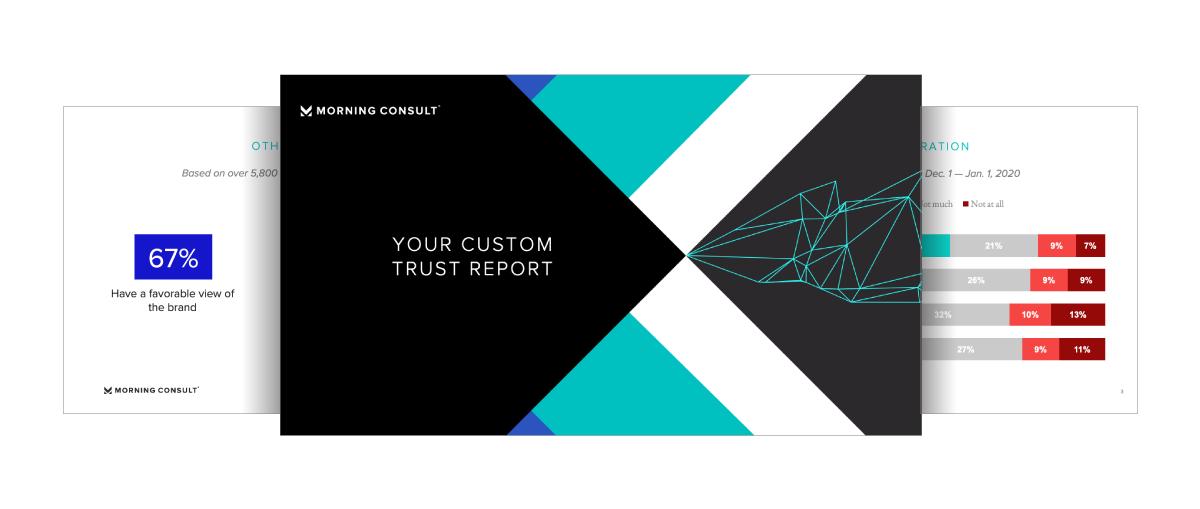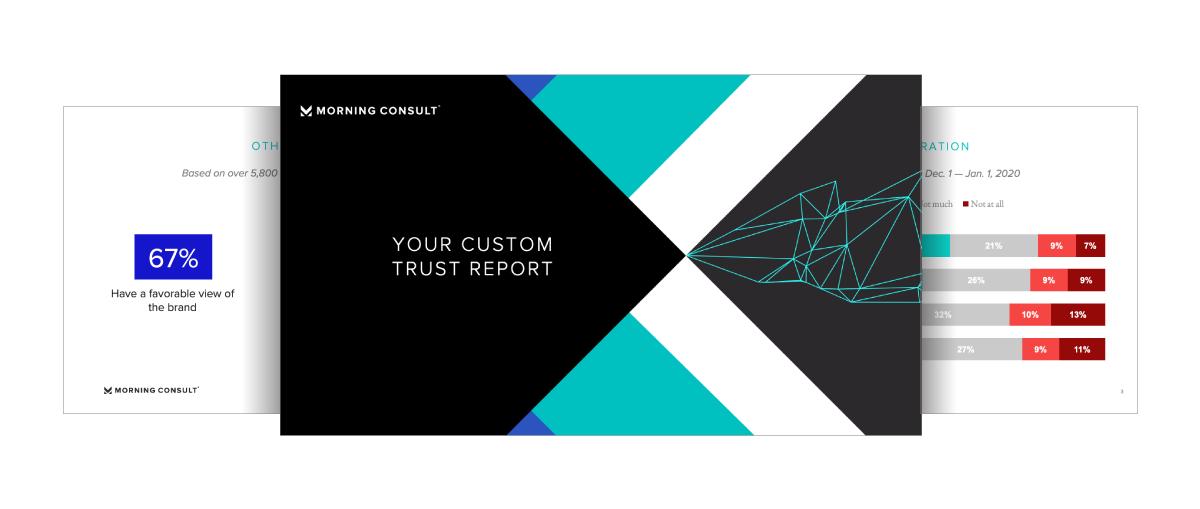 Do consumers trust your brand?
Morning Consult's first annual Most Trusted Brands report sets a new benchmark for gauging brand trust and outlines how generational divides will shape the future of consumer culture. The results are based on the largest study of its kind to-date, with an average of 16,700 interviews per brand for nearly 2,000 brands.
Get in touch to get your personalized custom trust report. Our brand trust report is powered by our Brand Intelligence data and will highlight:
Your Brand's Overall Trust Ranking
Brand's Trust by Generation
Competitor Insights
Other Key Brand Metrics
Get your personalized trust report today!