On the Question of Impeachment, Even Voters Who Acknowledge Trump's Wrongdoing are Split
With more than half of House Democrats now supporting a formal impeachment inquiry against President Trump, pressure is rising on Speaker Nancy Pelosi to take action. A new Morning Consult survey provides a window into the political complexity of the decision she's facing.
While most Democratic voters are supportive of beginning proceedings, the survey finds there is a relatively large group of voters who are convinced Trump has committed wrongdoings and yet are also unconvinced impeachment is the right course of action. This undercuts a key argument among impeachment proponents: that voters are hesitant of the process because they aren't familiar enough with the underlying offenses.
As the chart below illustrates, voters across the political spectrum are less likely to support impeachment than they are to agree that Trump has committed high crimes and misdemeanors, obstructed justice, or welcomed Russian interference.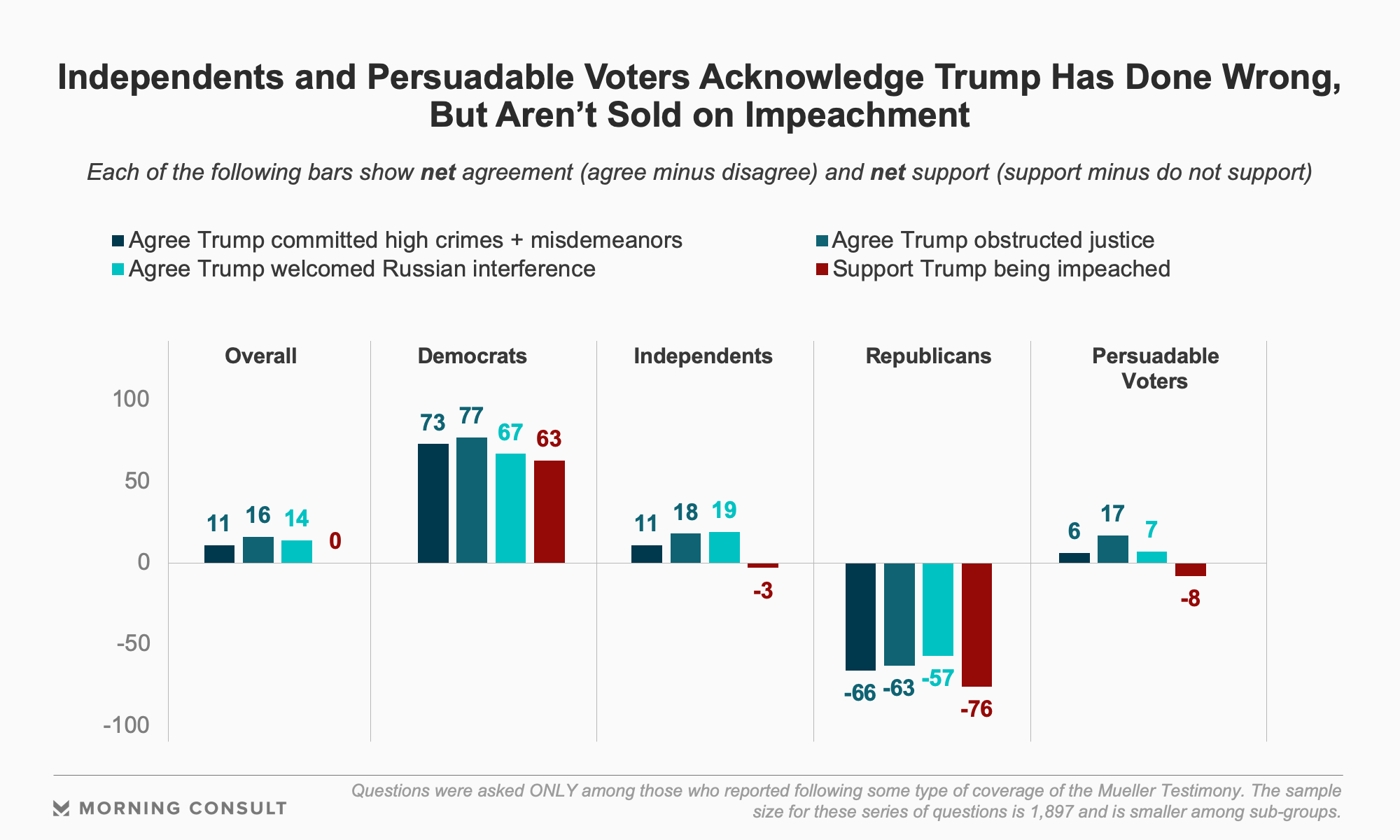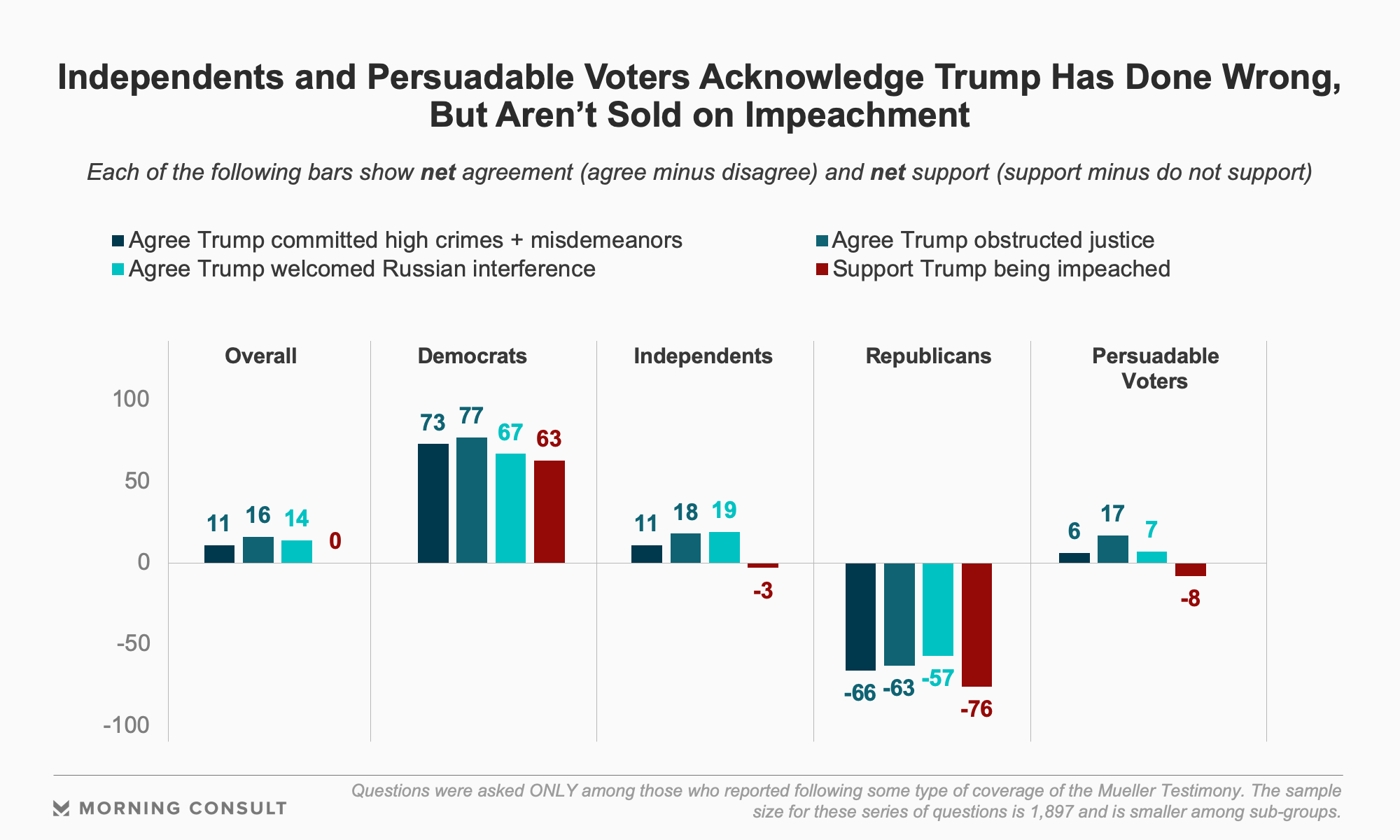 The survey was conducted July 25-27, on the heels of Robert Mueller's recent testimony before Congress, and tracks the opinions of 1,897 registered voters who say they paid at least some attention to the hearing – whether that was watching it live or learning more after the fact. The full survey was conducted among a national sample of 2,200 adults, and has a margin of error of +/- 2%.
Persuadable voters are those voters that indicate they may vote in the 2020 election and are also undecided on the generic ballot.
The entire report will be included in next week's weekly 2020 Political Intelligence briefing. Sign-up below to get that report in your inbox each week: