If Instagram Removes Likes From Posts, Will Users Mind?
On July 17th, Instagram announced it was running a test in select countries to hide the number of likes on some accounts' posts in an effort to help users "focus on the photos and videos you share, not how many likes they get." Users selected can still see the number of likes on their own posts, but not on posts made by other users.
A new Morning Consult survey sheds light on how active Instagram users might react if this switch was brought to the United States.
Among active Instagram users, half say that seeing likes on other people's posts is important, however just 18 percent say this feature is very important. Users are more concerned about seeing likes on their own posts: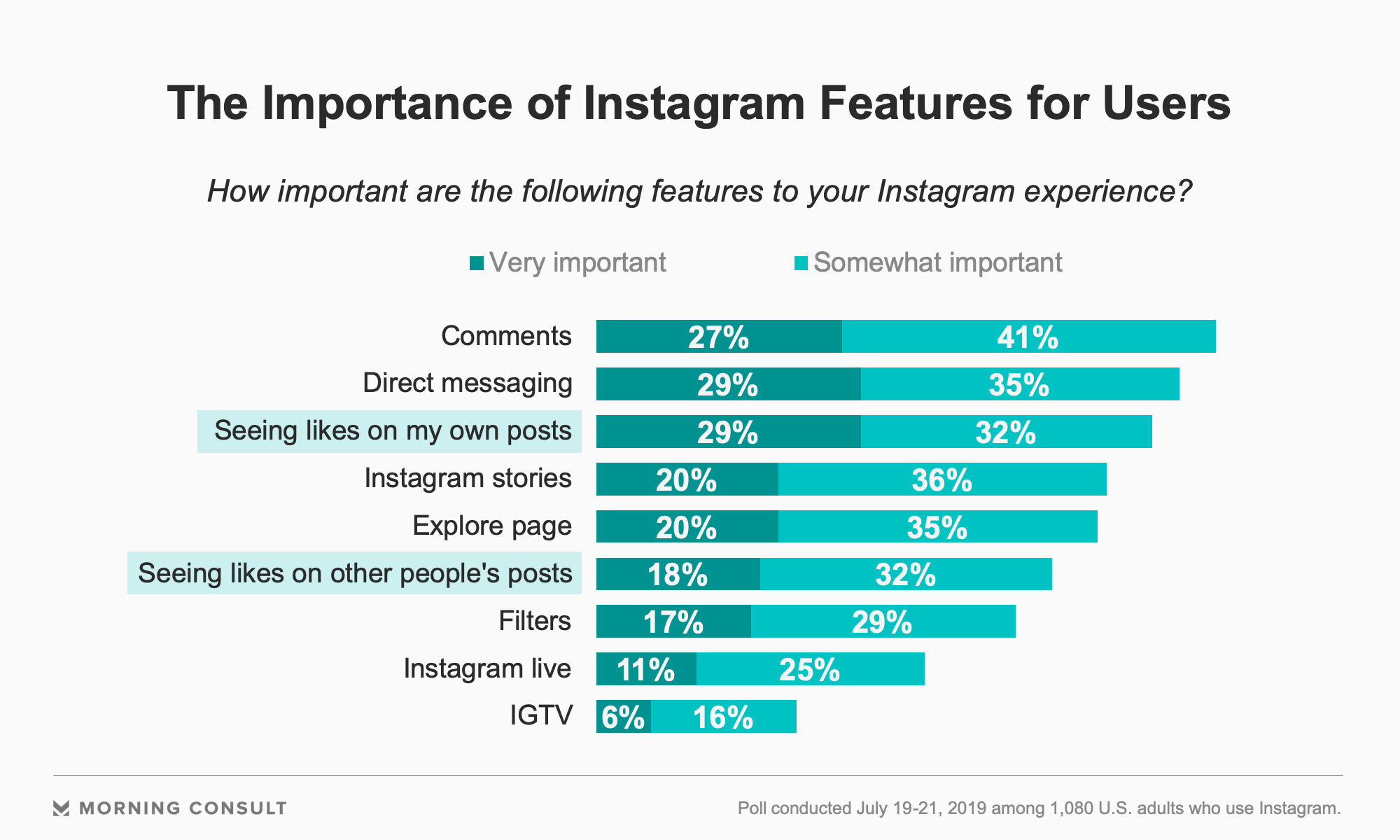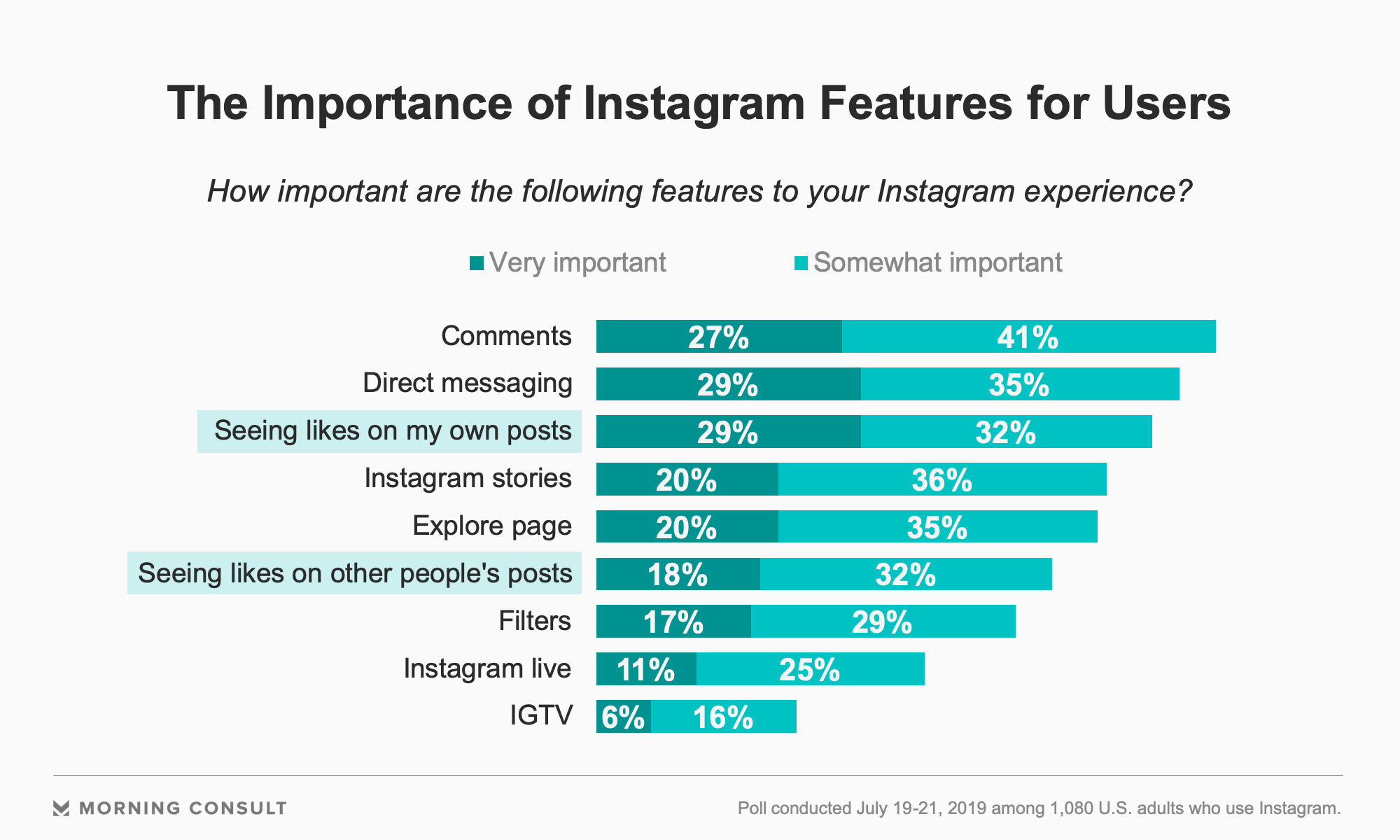 After respondents were told about the potential shift, they were asked how it might impact their perceptions of Instagram. Among daily Instagram users, 45 percent said it gave them a more favorable impression of the platform, while just 19 percent had a less favorable impression.
Respondents were also asked how it might alter their use of Instagram: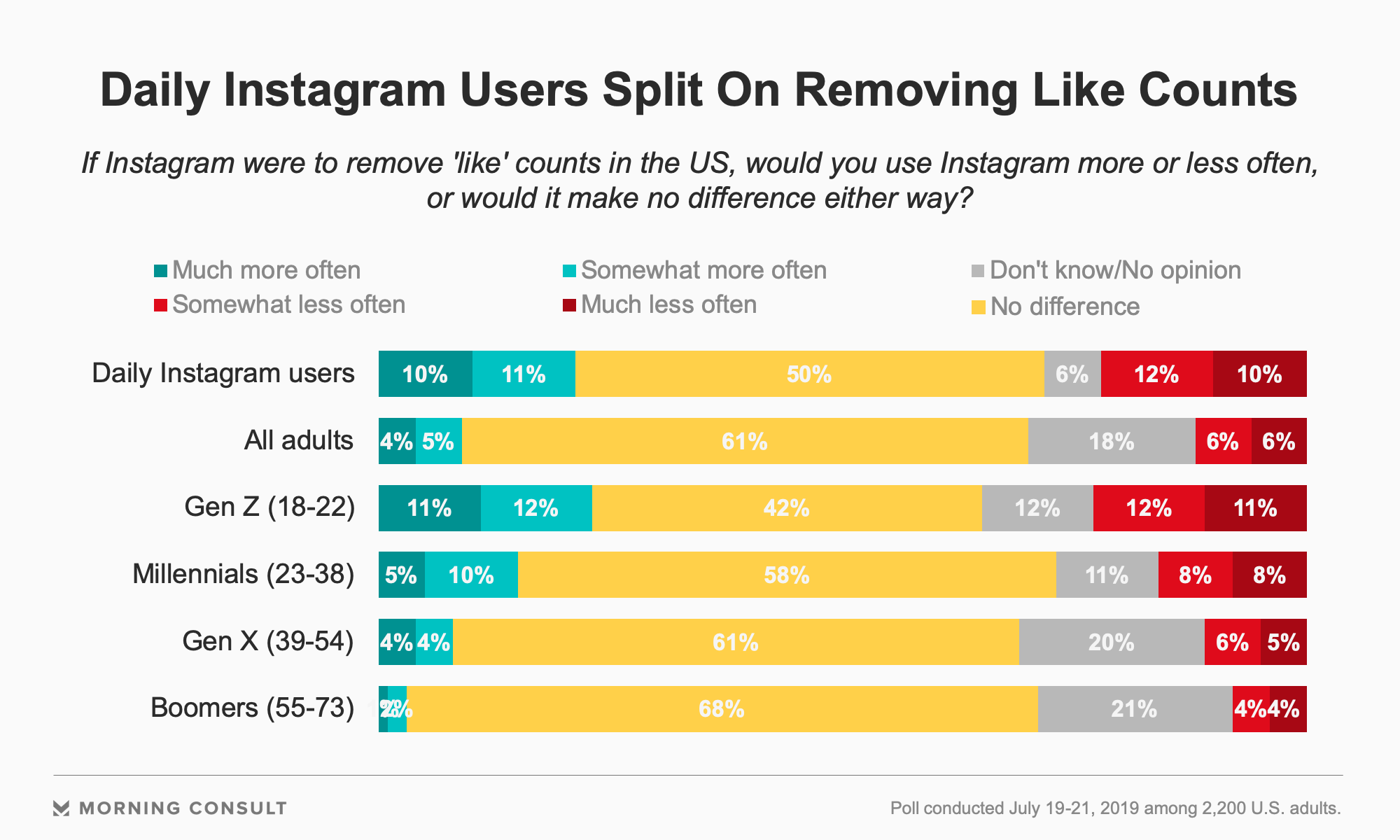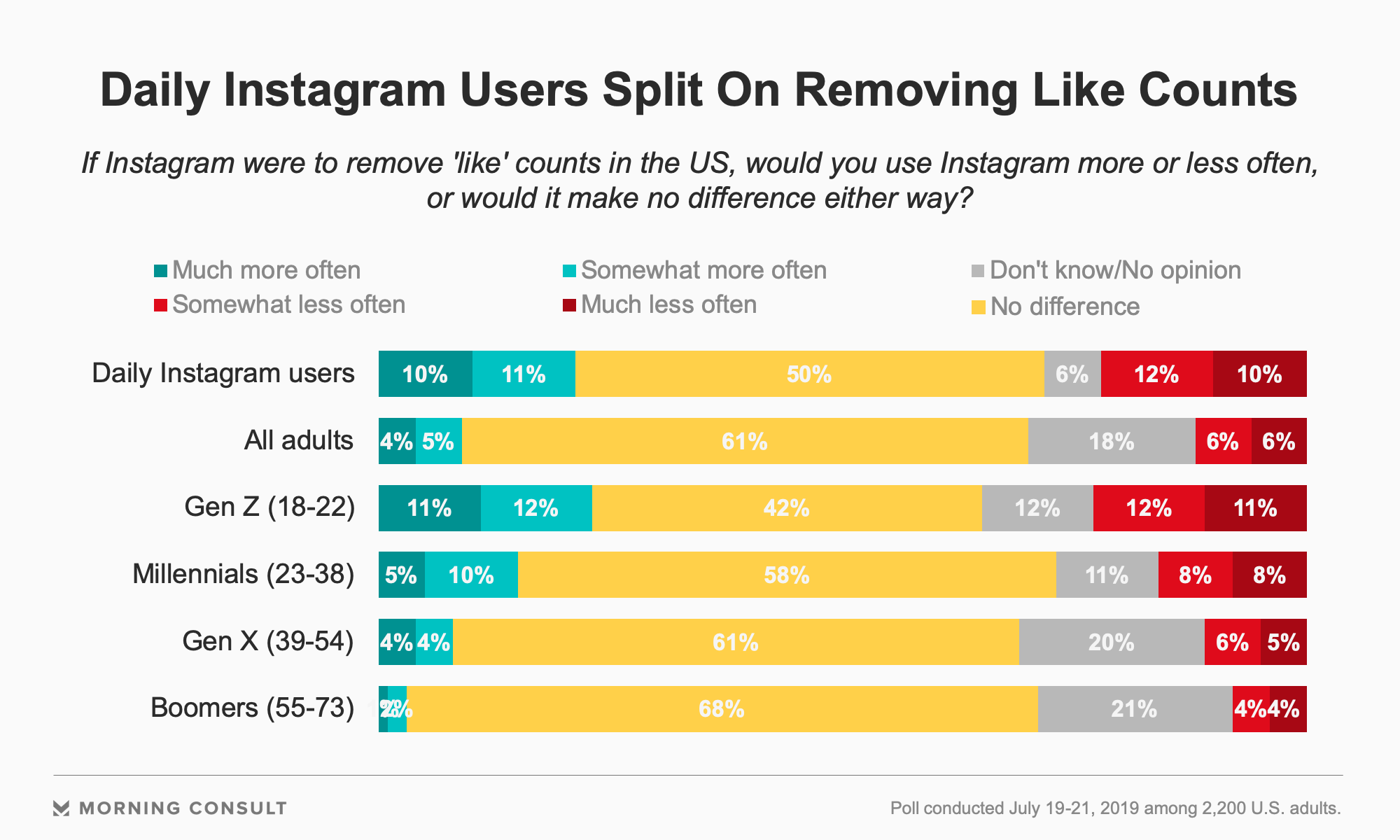 The survey was conducted July 19-21, 2019, among a nationally representative sample of 2,200 U.S. adults, including 1,080 adults who use Instagram. The margin of error for the full survey is +/- 2%.