MORNING CONSULT POLITICAL INTELLIGENCE
Extensive New Battleground Polling Shows Biden Gaining Ground
Biden has put Republican strongholds in play while extending his lead in several swing states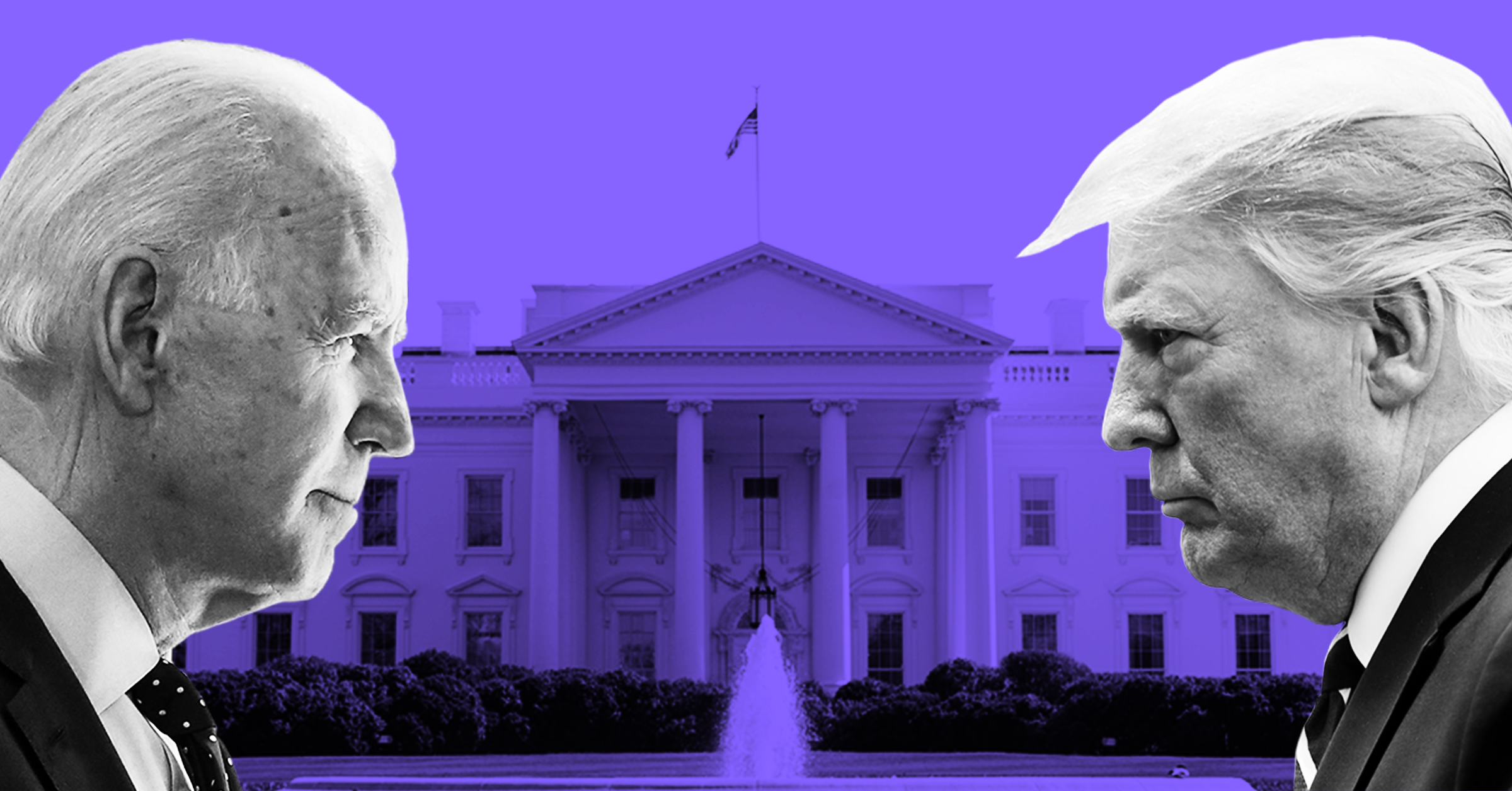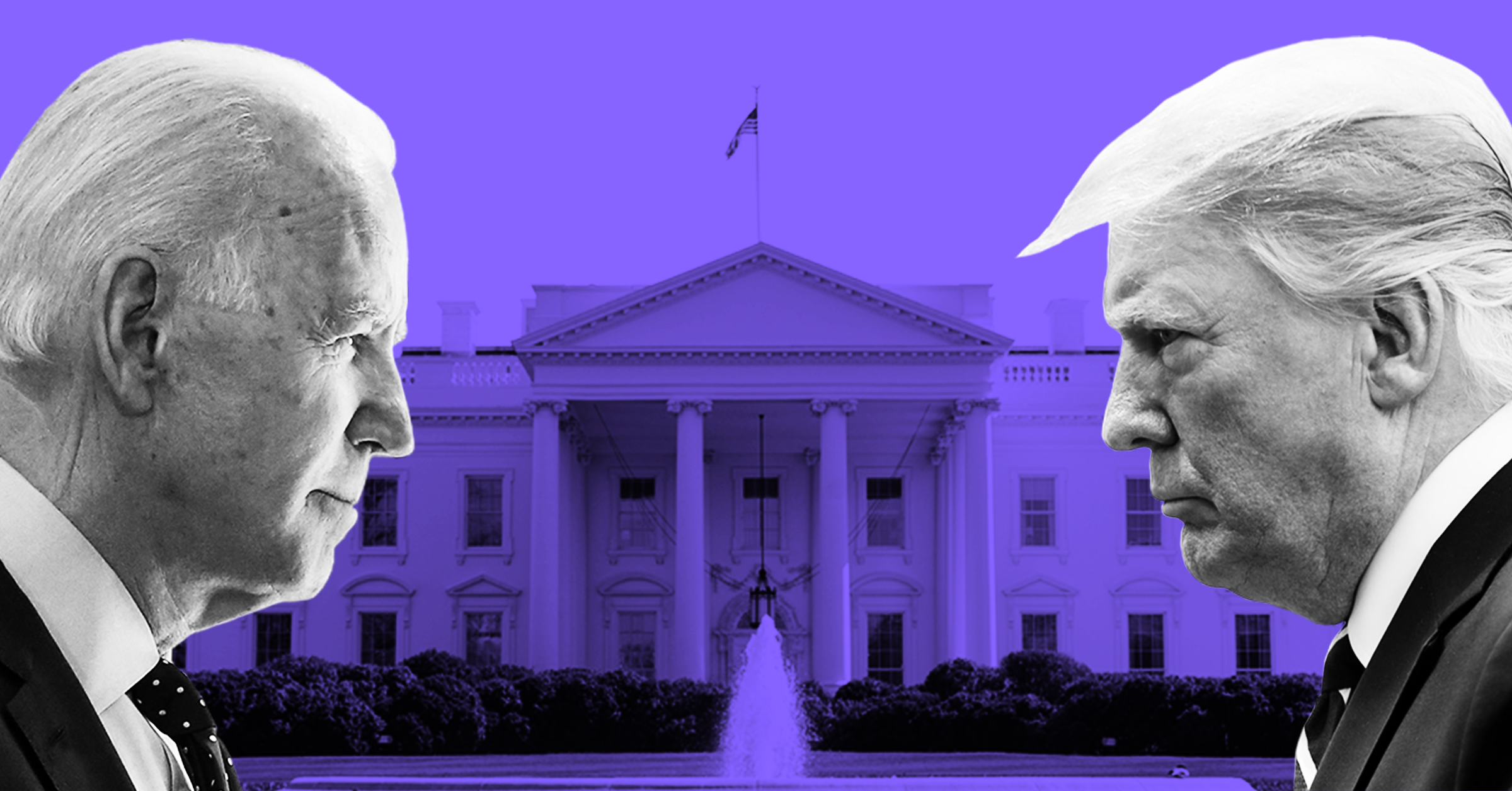 Published: July 28, 2020 | By Nick Laughlin
President Donald Trump faces an increasingly daunting electoral map according to new battleground state polling from Morning Consult Political Intelligence. Trump has seen his lead evaporate in certain must-win states, such as Florida and Texas, and he doesn't hold a lead outside the margin of error in any of the 12 states included in this release.
The polling finds former Vice President Joe Biden has an outright advantage in four states Trump won in 2016: Arizona, Michigan, Pennsylvania and Wisconsin. He also leads within the margin of error in Florida, Georgia and Texas, three other states Trump carried over Hillary Clinton. 
Political Intelligence is conducting daily surveys with over 4,400 likely U.S. voters across the country. The latest results are based on a 10-day moving average of surveys taken between July 17 – July 26, with between 600 to 3,760 interviews per state, and margins of error ranging from 1.6 to 4 percentage points. The surveys in each state are weighted separately to reflect a representative sample of voters in that state.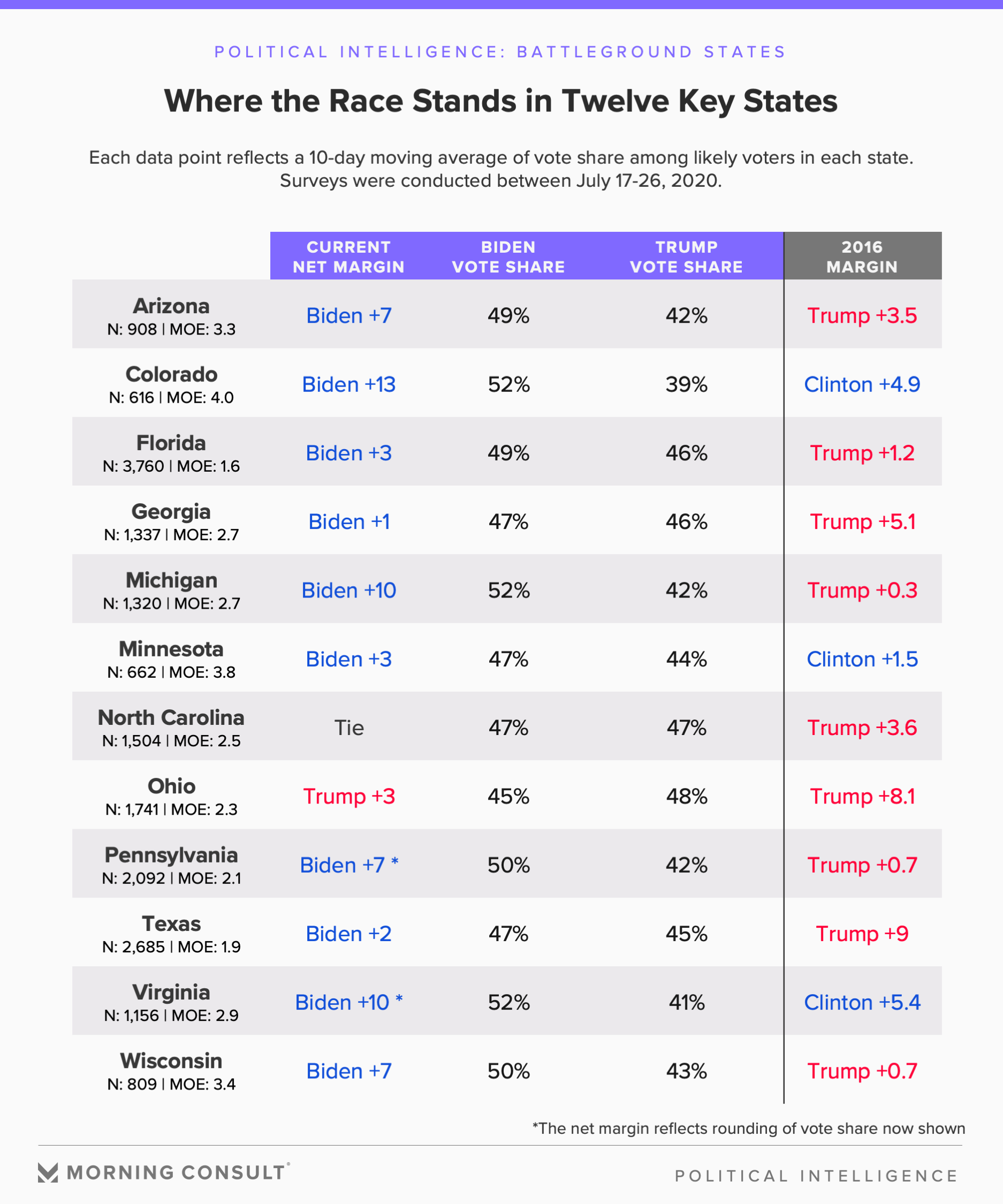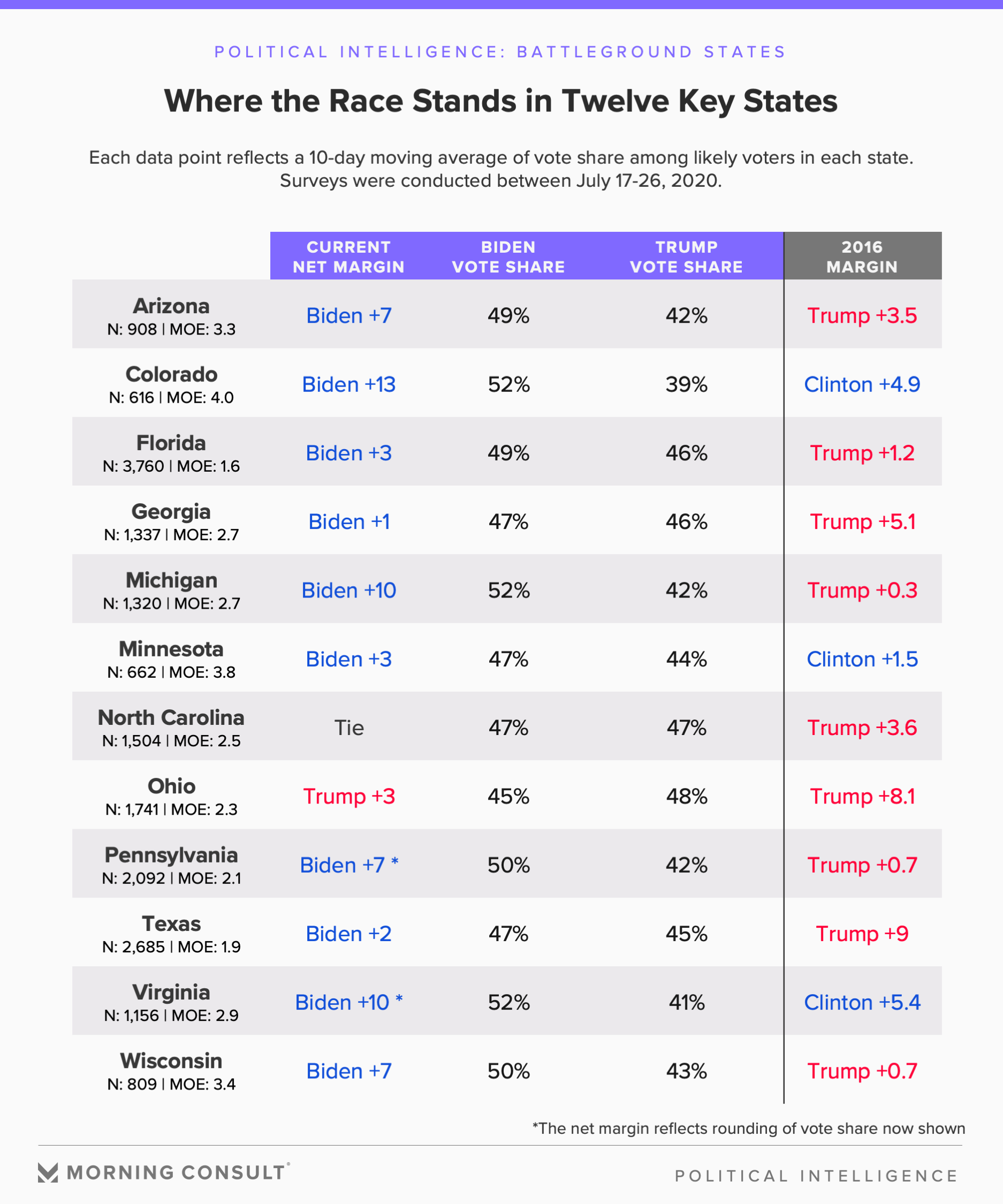 Nationally, the latest Political Intelligence polling finds Biden ahead by 8 points among likely voters, up from a 3- to 5-point lead throughout much of May. 
This shift in Biden's favor is also reflected in the battleground state polling. Newly released data from May shows Trump and Biden were statistically tied in a range of swing states, including Arizona, Florida, North Carolina, Pennsylvania and Wisconsin. Additionally, Trump led in Texas and Ohio. However, since May, Biden's position has improved at least marginally in all of those states, including major gains in the Sun Belt, a region particularly hard hit by the COVID-19 pandemic in recent weeks.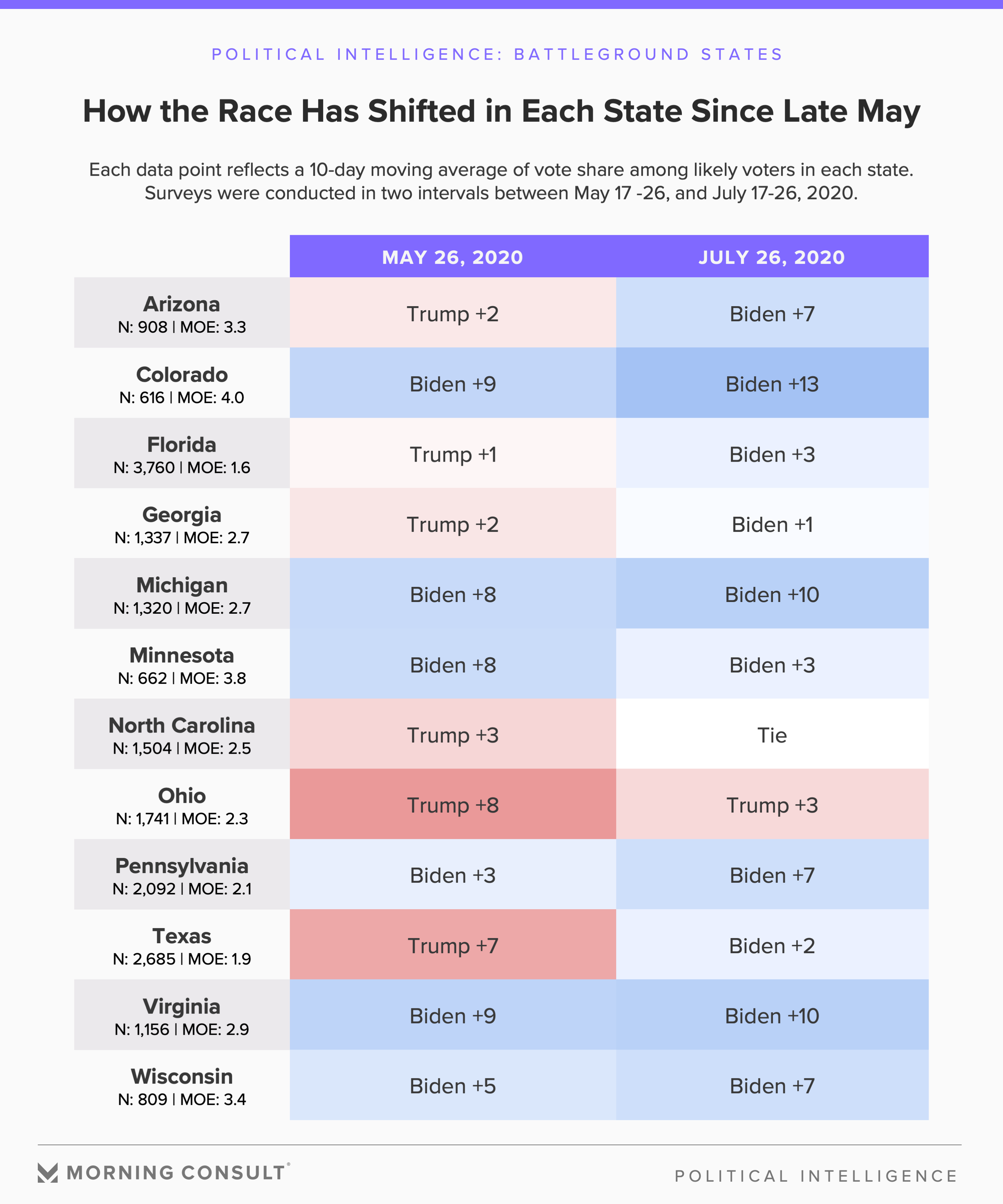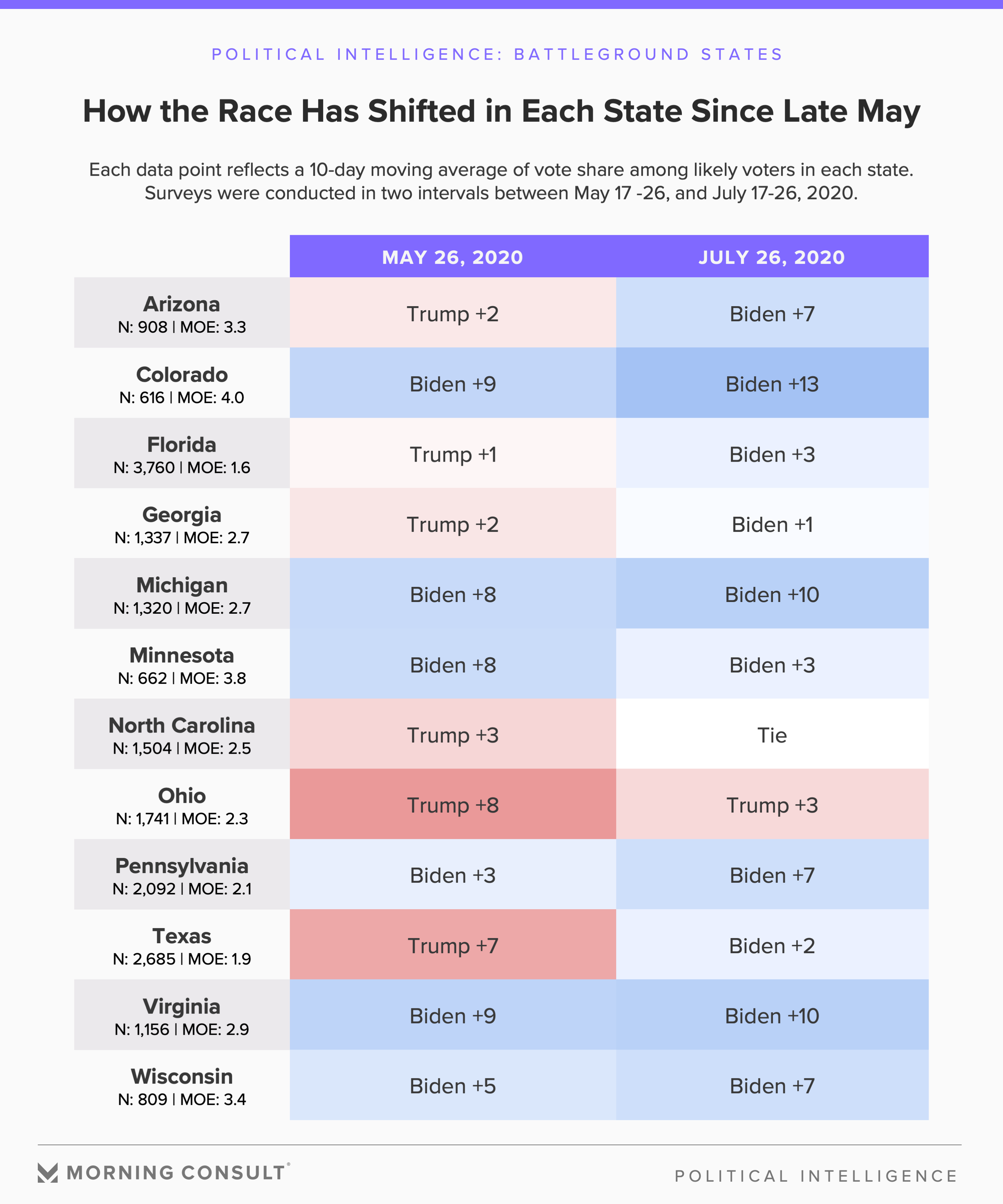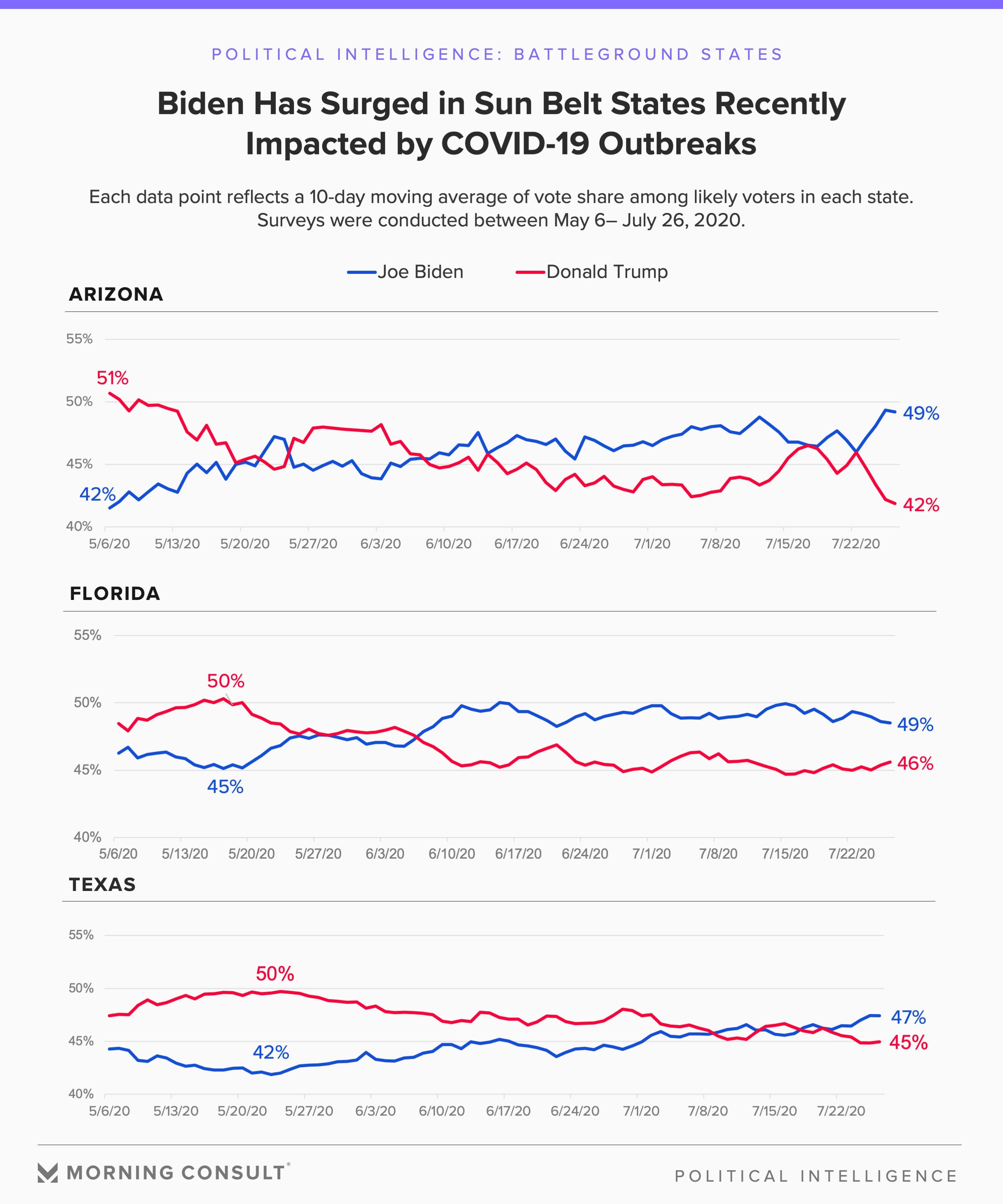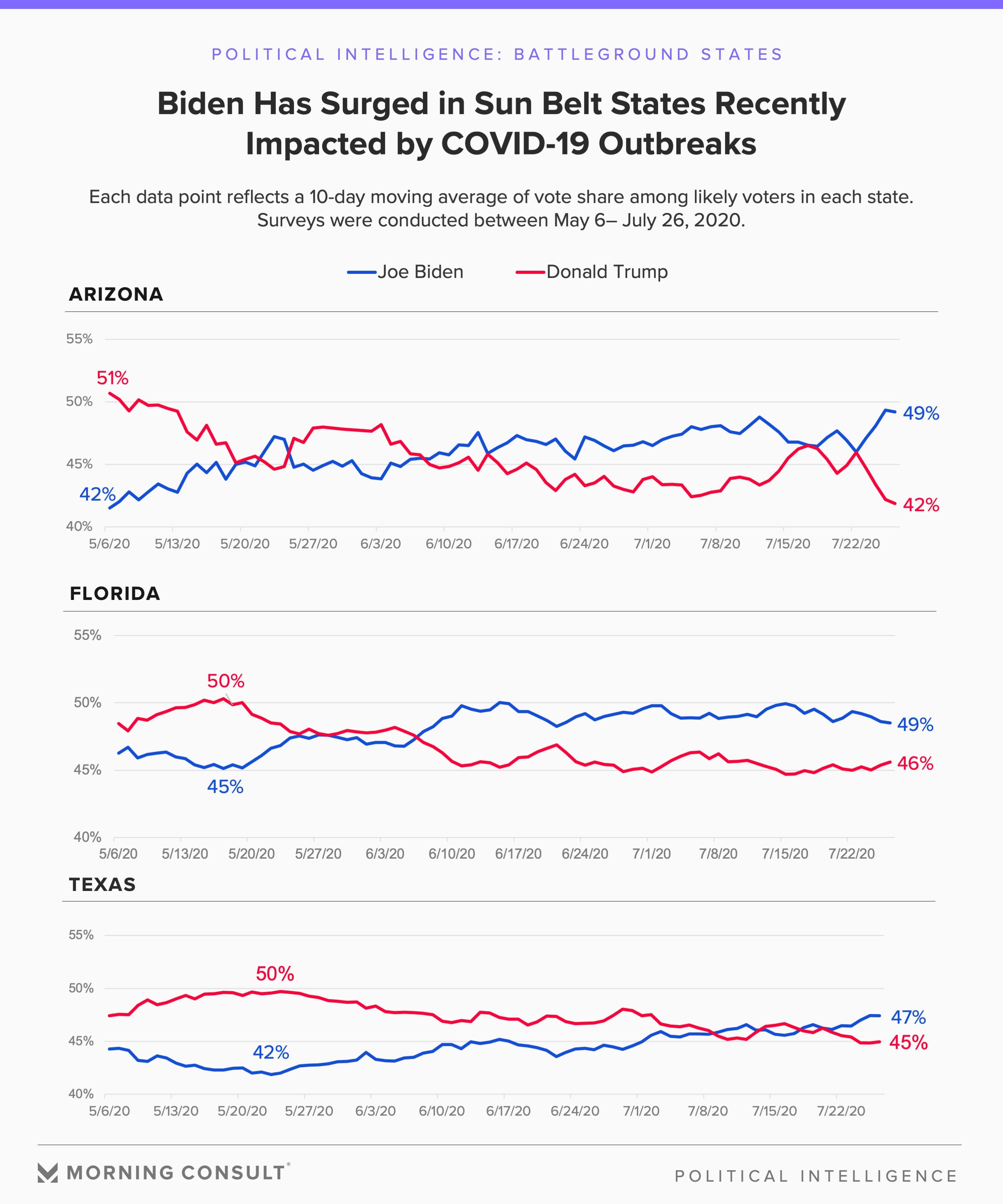 This data is a preview of what Morning Consult Political Intelligence subscribers have access to. To inquire about gaining access to daily updates to this data, as well as data on senate races, house races, global leader approval and more, please fill out the form at the bottom of the page. 
Correction: An earlier graphic in this post incorrectly stated the current net margins in Georgia and Virginia. It has been updated to accurately reflect Biden +1 and +10 respectively.
METHODOLOGY
Political Intelligence is Morning Consult's proprietary platform that provides real-time polling data on political elections, elected officials and voting issues. Political Intelligence conducts daily interviews with a representative sample of over 5,000 registered voters and 4,400 likely voters in the United States via stratified sampling based on age, gender, and language (english/hispanic).
This daily sample is weighted based on age, education, ethnicity, gender, geographic region, home ownership, marital status, population density, and 2016 presidential vote history. For results on the state level, Morning Consult weights each state separately based on age, gender, education, race, home ownership, marital status, population density, presidential vote history, and — for a subset of states — race by education as well as an age by gender interaction.