Losing Loyalty: Why Consumers Ditch Brands They Once Loved
Changes in quality and cost are the most important factors
Building brand loyalty often takes years, but losing it can happen all at once. And according to a new brand loyalty report, 65 percent of consumers have stopped buying from a brand they were once loyal to.
Among those who have stopped, a plurality (34 percent) say it was because quality went down, and another 19 percent cite rising costs.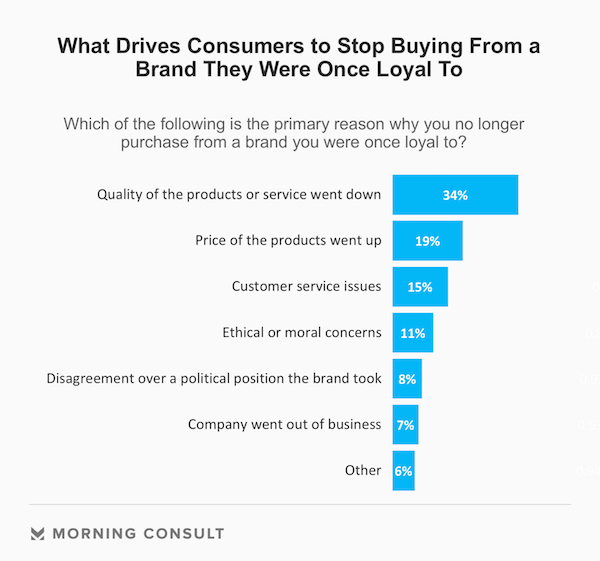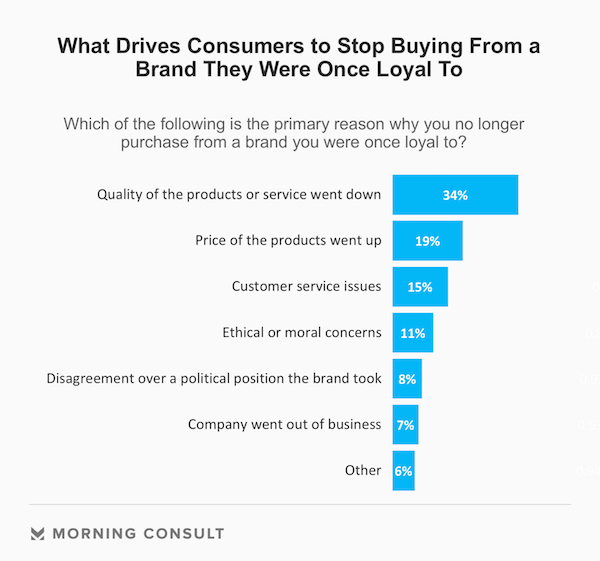 One takeaway from this data, that was also reflected in other aspects of the report: Concerns over political and ethical matters are far less salient to consumers than factors like quality and cost of service. This holds true even for consumers with more disposable income.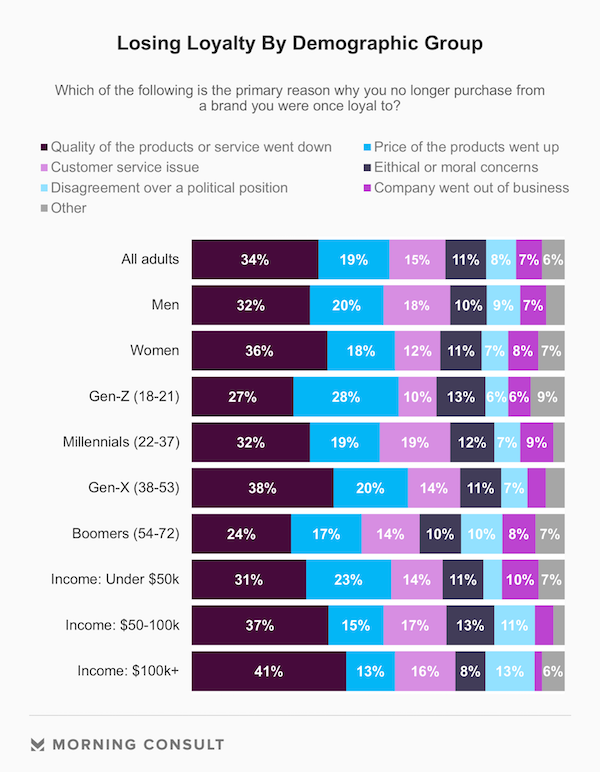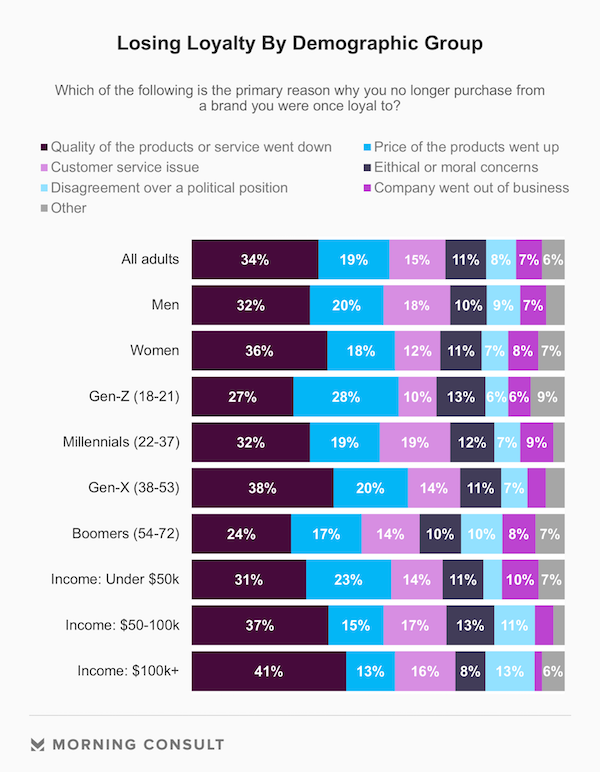 The good news for brands is that 75 percent of consumers would consider purchasing from a brand they were once loyal to if circumstances changed. 

The full report, available for download below, provides more data on this subject as well as a number of other key topics, including:
What factors are most important in determining loyalty?
Can online upstarts take away your loyal customers?
Which companies are Americans most loyal to?