POLITICAL INTELLIGENCE REPORT PREVIEW
Who's Winning the Twitter Primary: Media Use and the 2020 Democratic Frontrunners
In an effort to understand what media diets can tell us about voting preferences, Morning Consult looked at how Democratic primary vote choice varies according to usage of major social media and news platforms.
The results, pulled from interviews with 33,317 potential Democratic primary voters between April 25 and May 10, 2019, found that there are important disparities across platforms, particularly with the most active users on Twitter, Instagram and Snap.
Preview a selection of key findings, and download the full report below.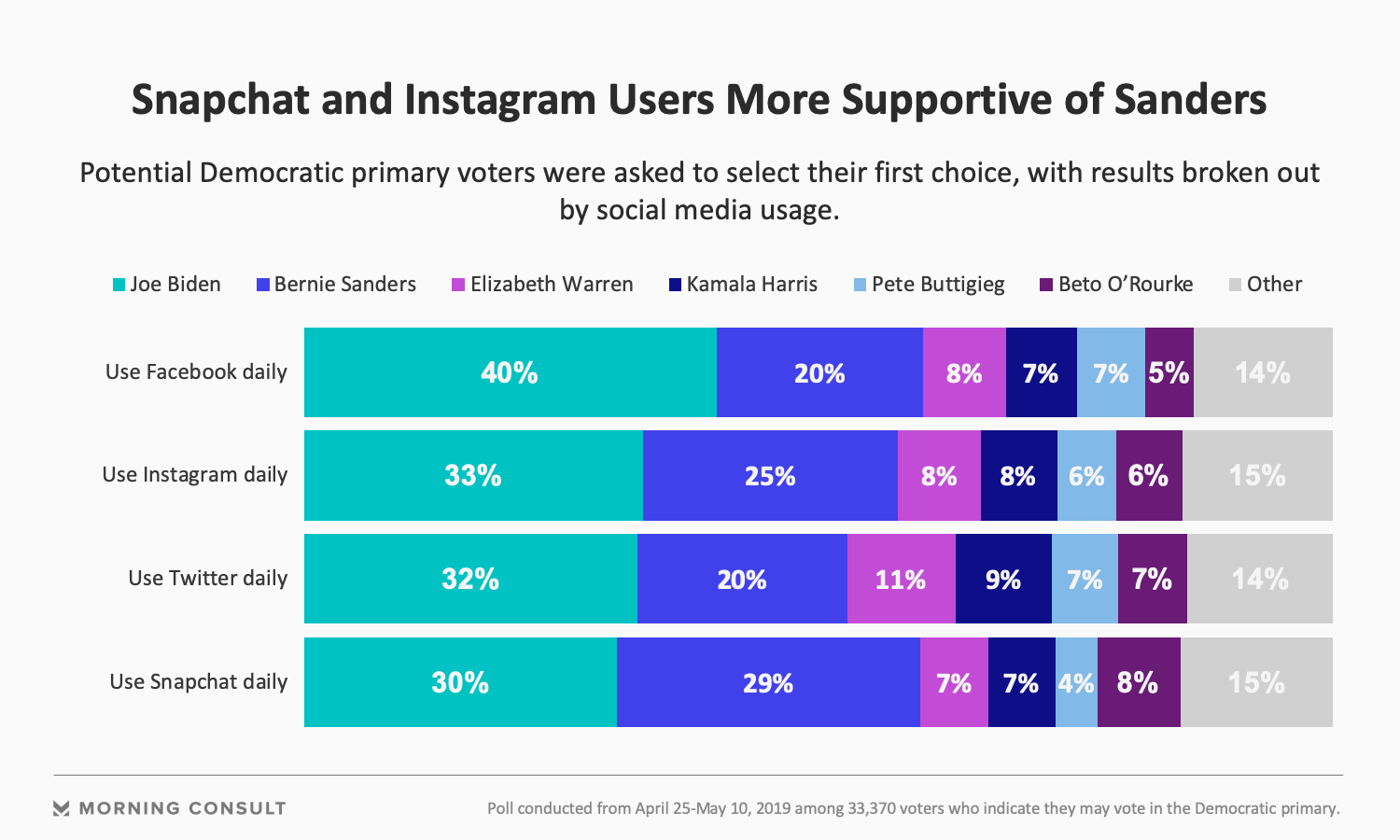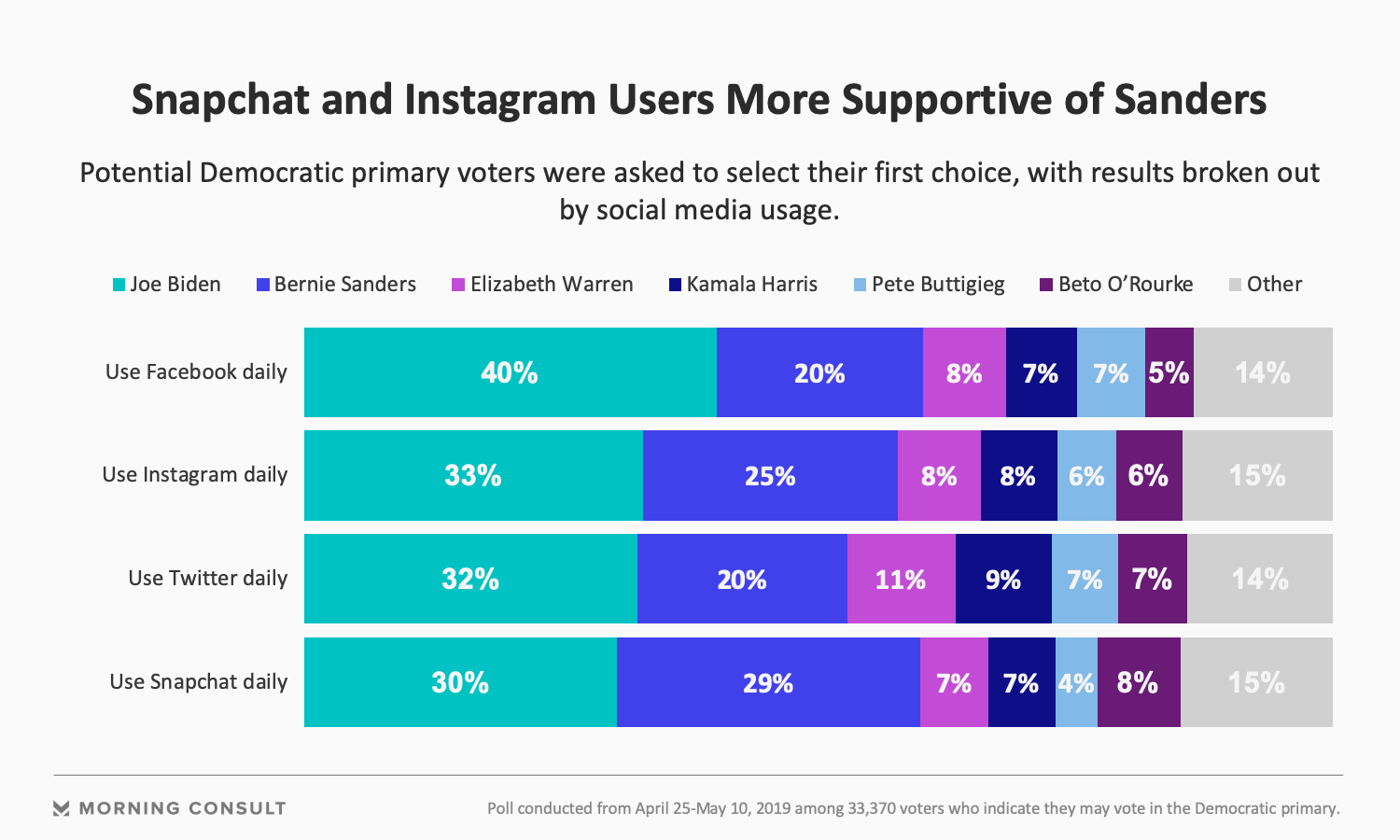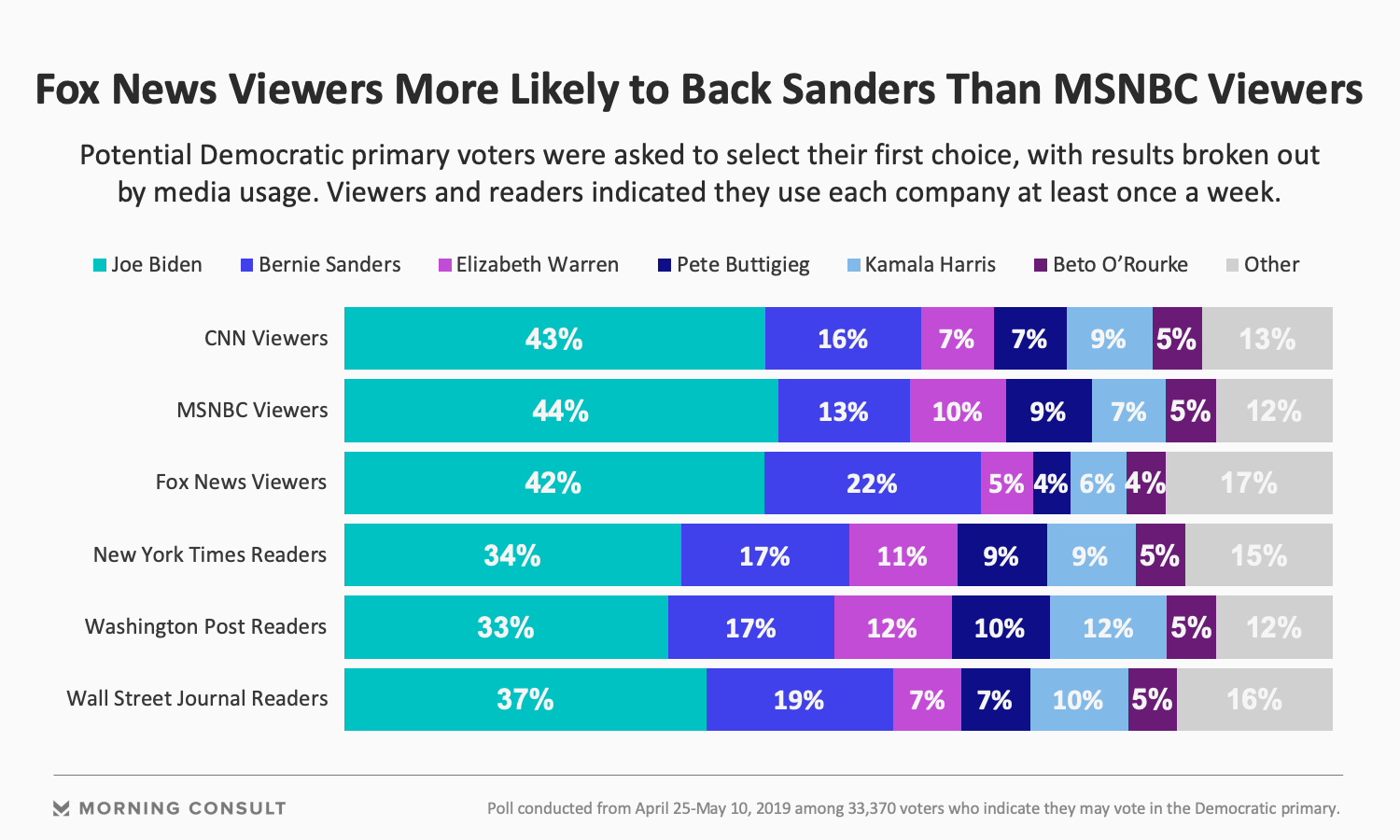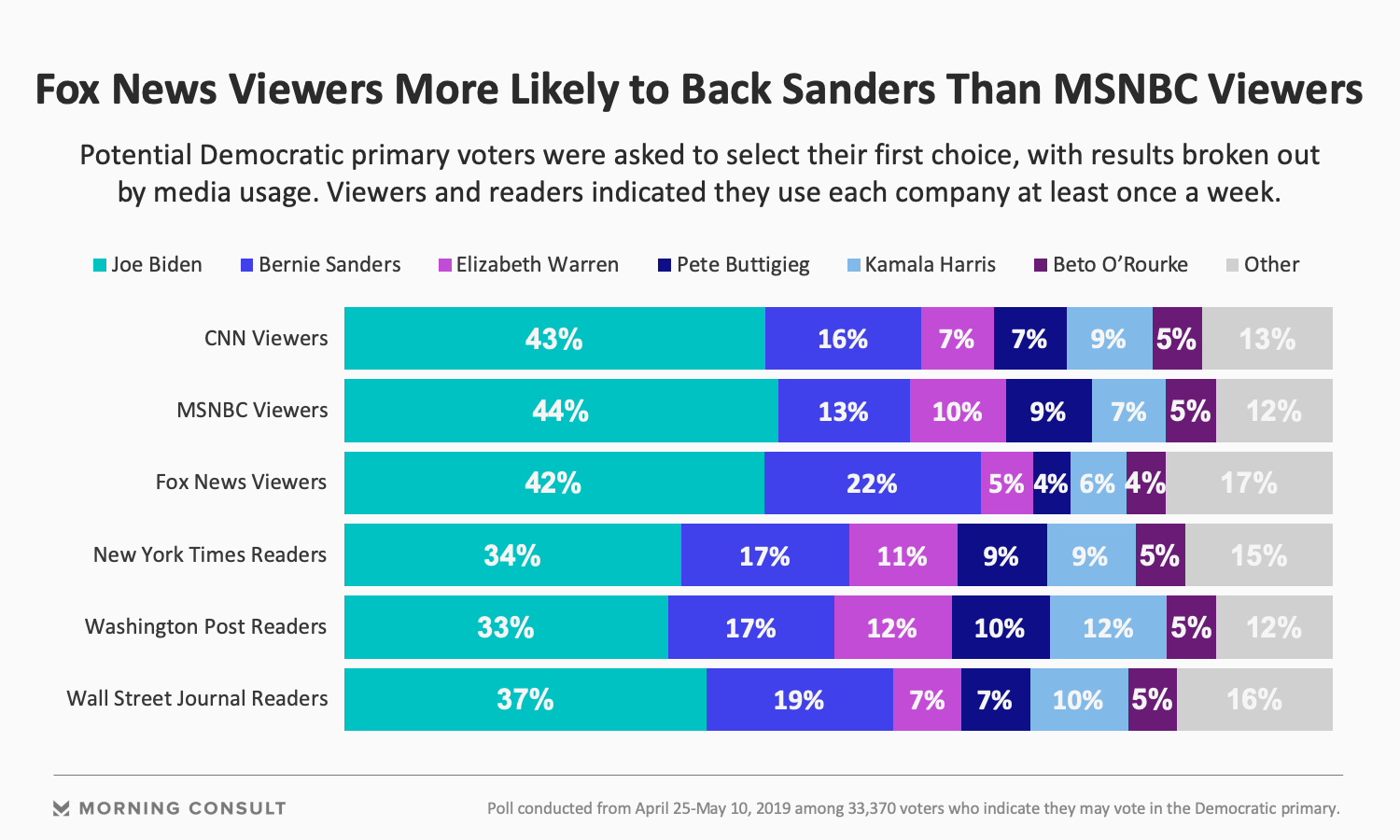 The margin of error for the full survey is +/- 1%, and the margin of error on sub-demographics range from 1 – 4%.