More Young Teens Use TikTok Than Facebook
Instagram and YouTube reign supreme for Gen Z, but TikTok is catching up.


Young teens (13-16 years-old) are about as likely to use TikTok, the video-based social platform, as Facebook and Twitter, according to a new Morning Consult study of Gen Z and millennials aged 13-38.
-While older members of Gen Z (17-21 year-olds) are still much more likely to be Facebook and Twitter users, this divide is a stark illustration of how much the social media landscape differs even within generations.
-The study also highlights the degree to which the video game streaming platform, Twitch, is taking off, particularly with teenage boys. Forty-one percent of male Gen Zers say they use Twitch, as do 29 percent of Millennial men.
–Among all Gen Z and millennial respondents, 94 percent say they use YouTube, 74 percent use Facebook, 74 percent use Instagram, 59 percent use Snapchat, 46 percent use Twitter, 23 percent use Twitch, and 22 percent use TikTok.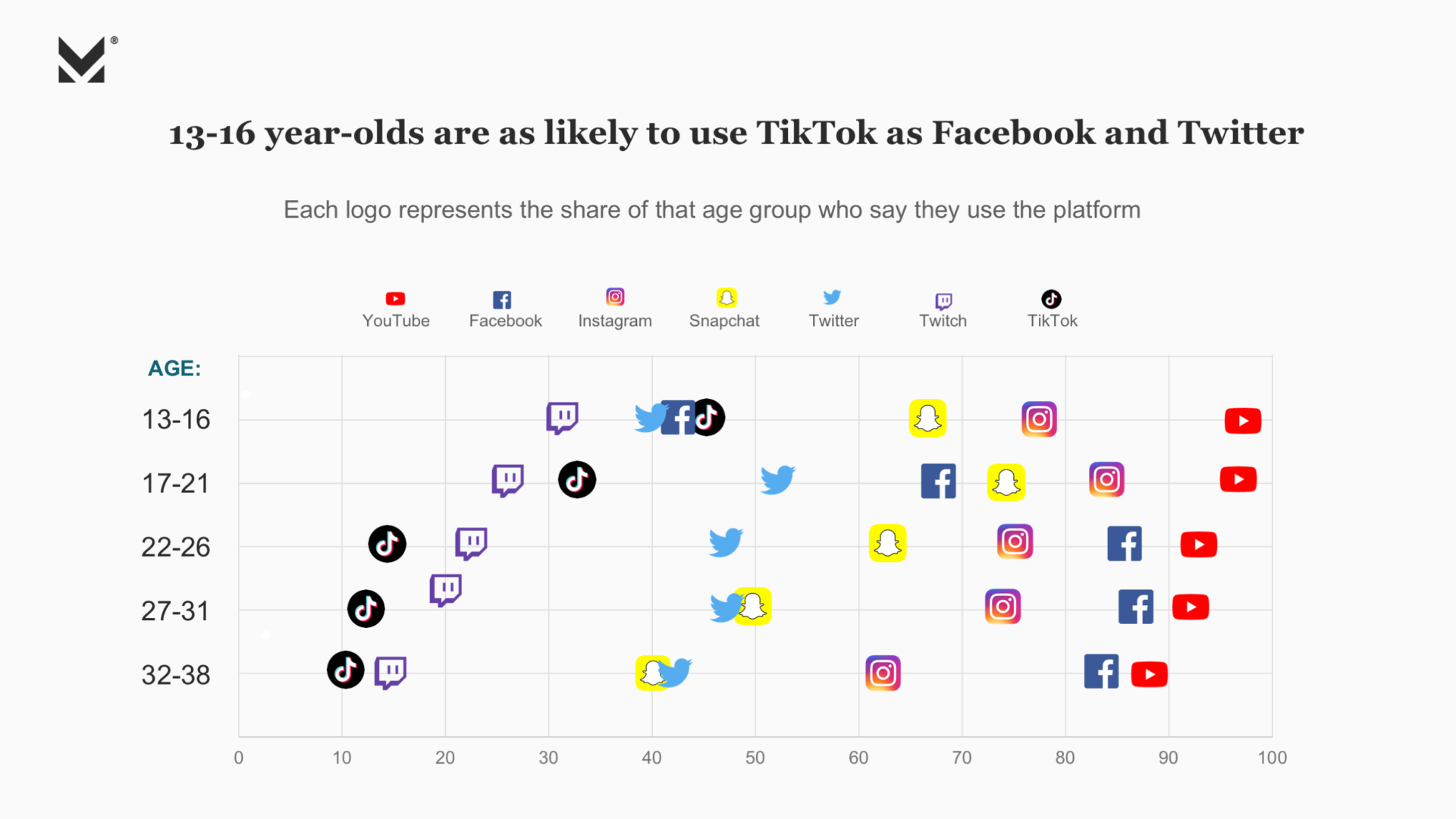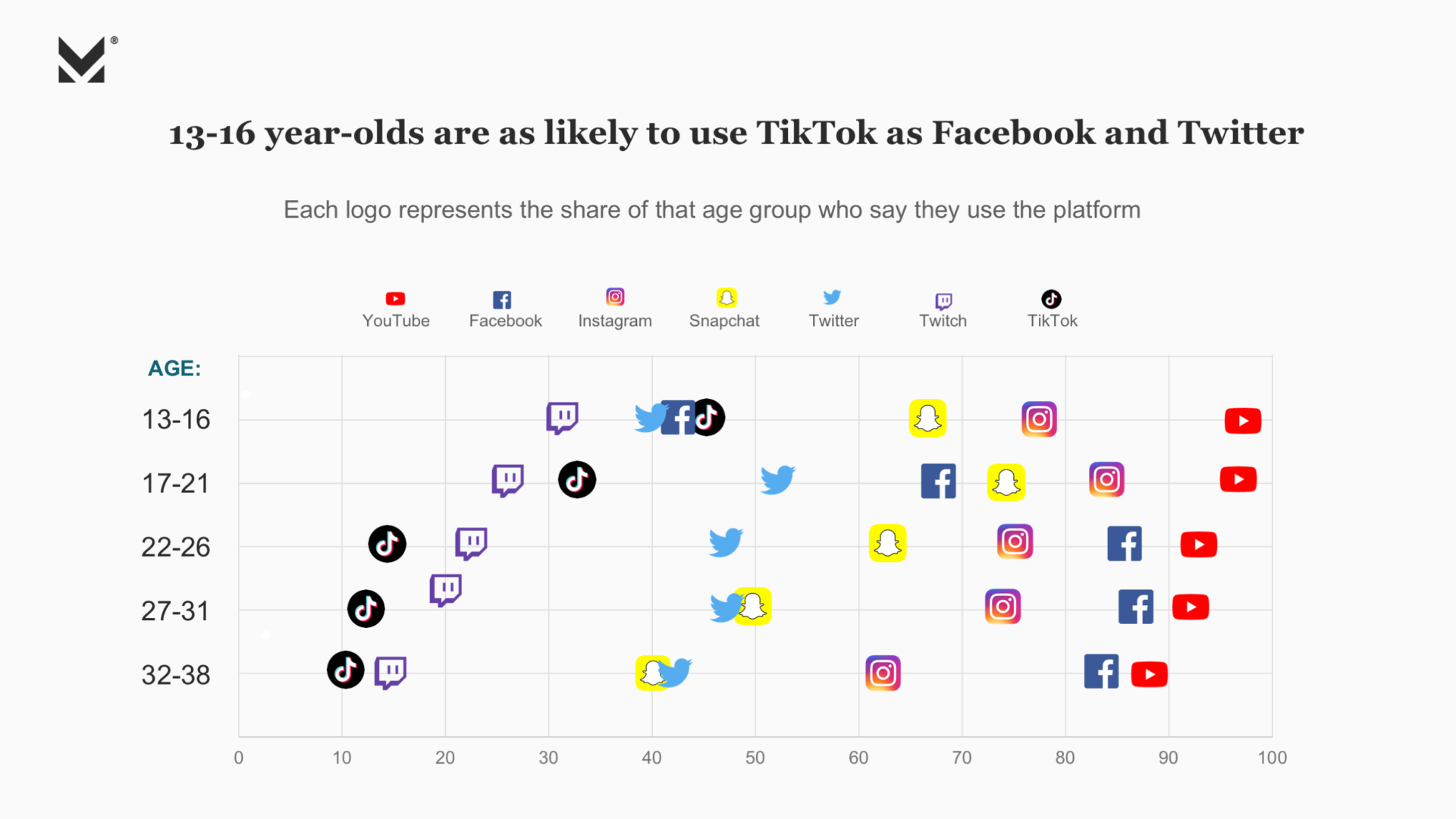 Morning Consult's "The Influencer Report: Engaging Gen Z and Millennials" is an in-depth guide to how younger Americans interact with the new class of cultural tastemakers and social media platforms. Sign up to get the full report.