The Most Admired Employers in America
Tech and entertainment companies dominate among all adults and particularly millennials
Even before announcing a $15 minimum wage for all employees, Amazon was the company most Americans would be proud to work for, tied with Google.
Overall, the tech industry's allure remains strong for the U.S. workforce in 2018, according to a new report from Morning Consult. Tech brands Microsoft, Netflix, Samsung, Sony and Youtube also make the top 10.
The list is based on Morning Consult Brand Intelligence data, which surveys U.S. adults on over 2,000 brands on a daily basis, asking among other questions: "Thinking about your current or most recent job, would you be proud to have a similar job at the following company." From June 17 to September 17, 2018, between 4,000 and 47,000 U.S. adults were surveyed per brand.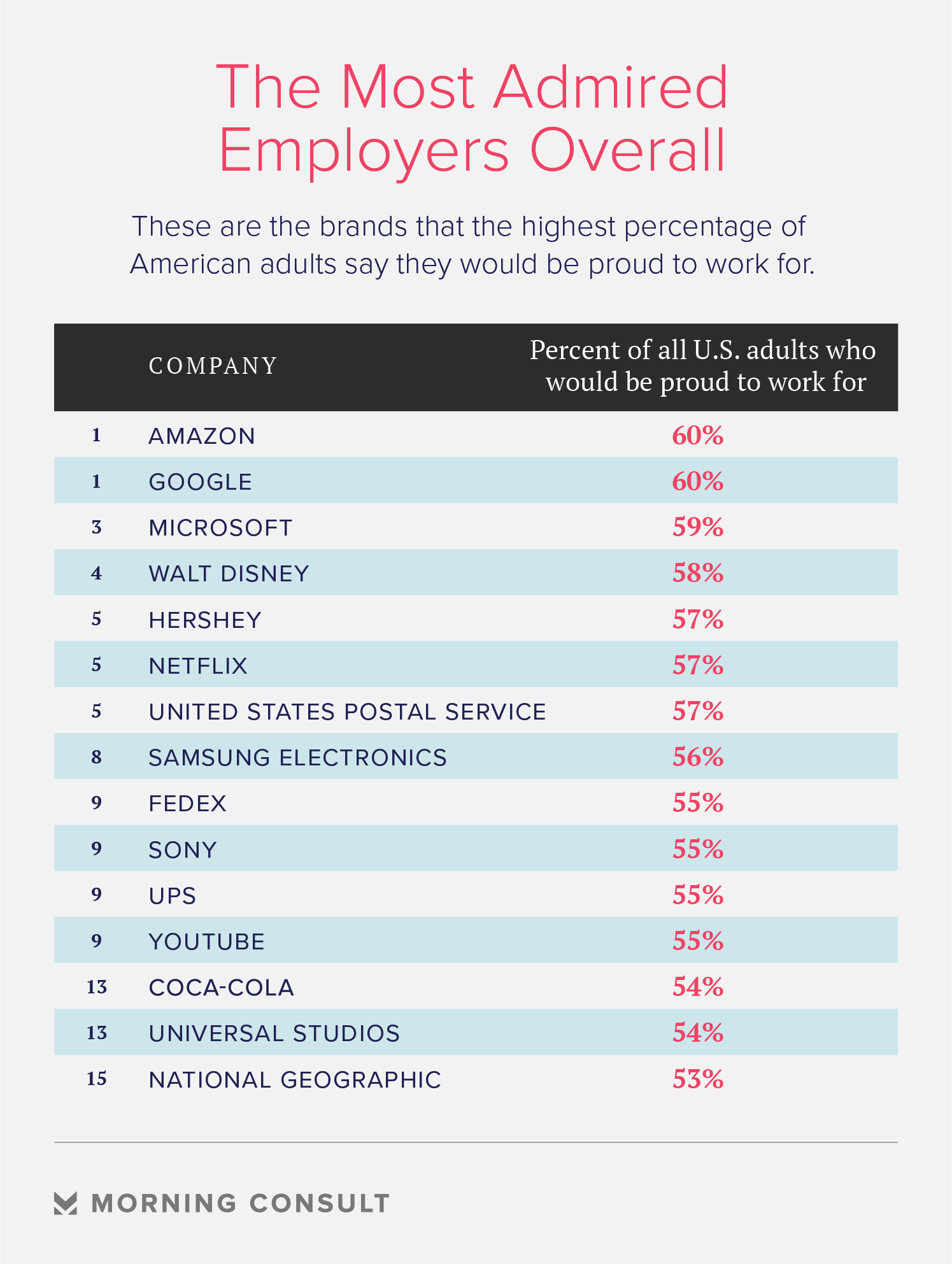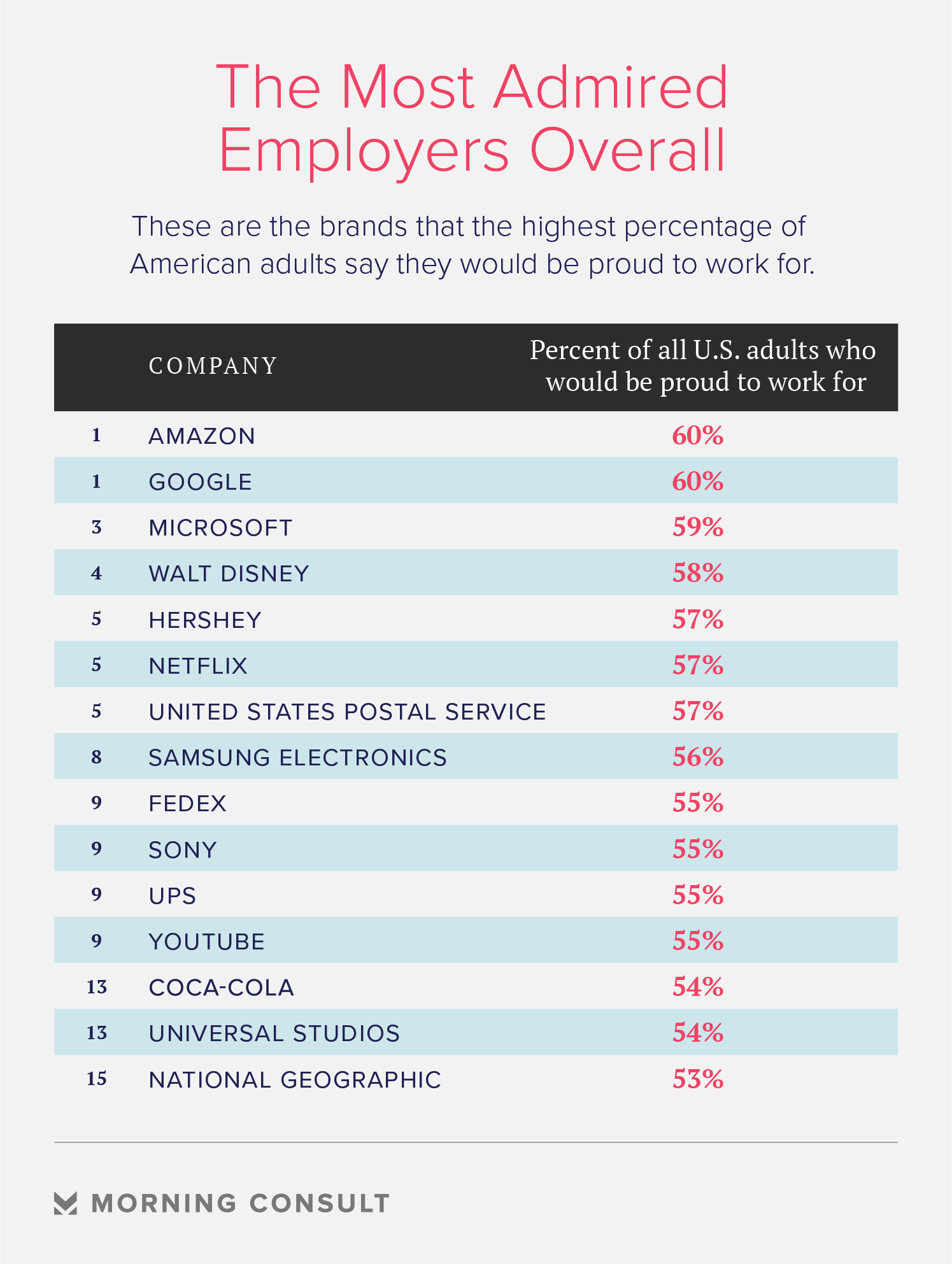 In addition to brand tracking data, the new report surveyed over 6,600 U.S. adults on a range of questions related to employment, including which industries they would consider taking a job in. The most appealing industry to both white and blue collar workers was entertainment/arts. Tech came in 7th out of 21.
Among the millennial cohort, the 10 most admired employers are all tech or entertainment companies, with Google nabbing the top spot.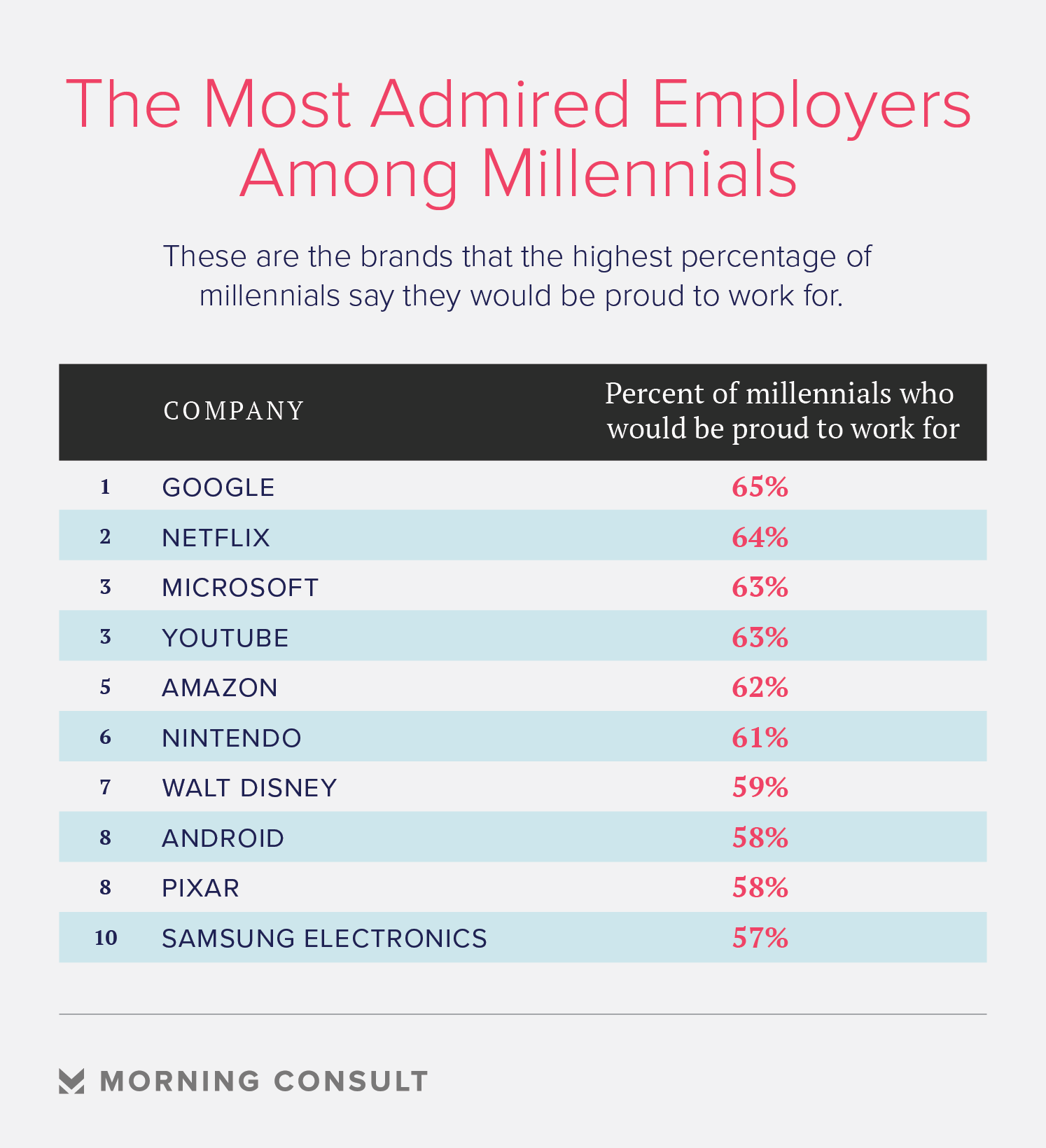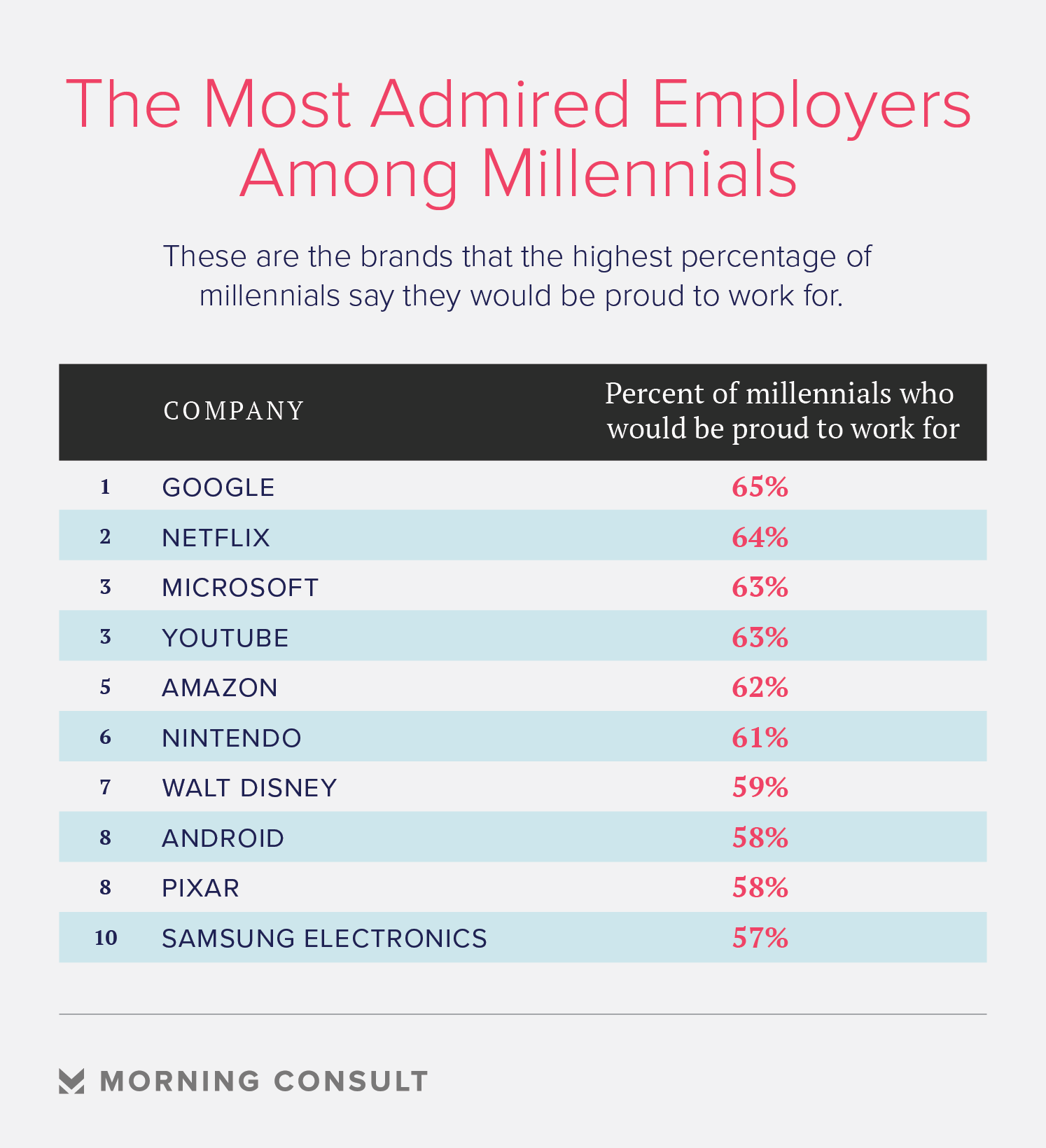 Additionally, the five top standout brands for millennials are all tech or entertainment companies. This list looks at the companies that millennials are most likely to want work for relative to the general population (millennial favorability minus all adults favorability).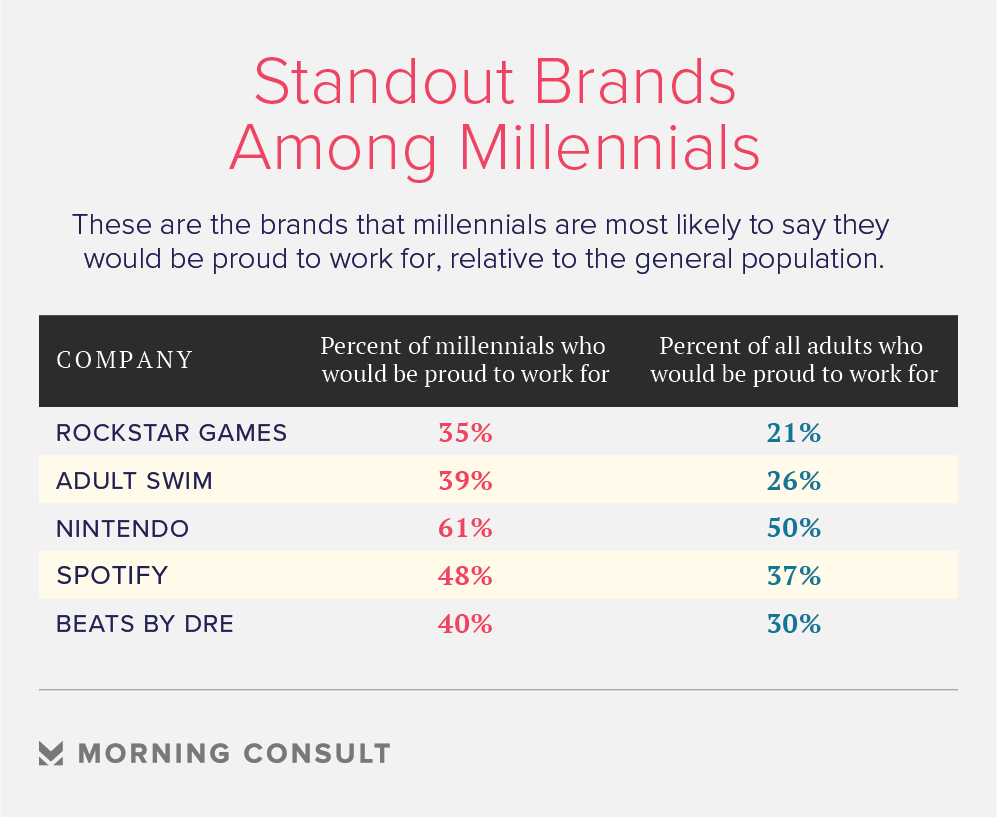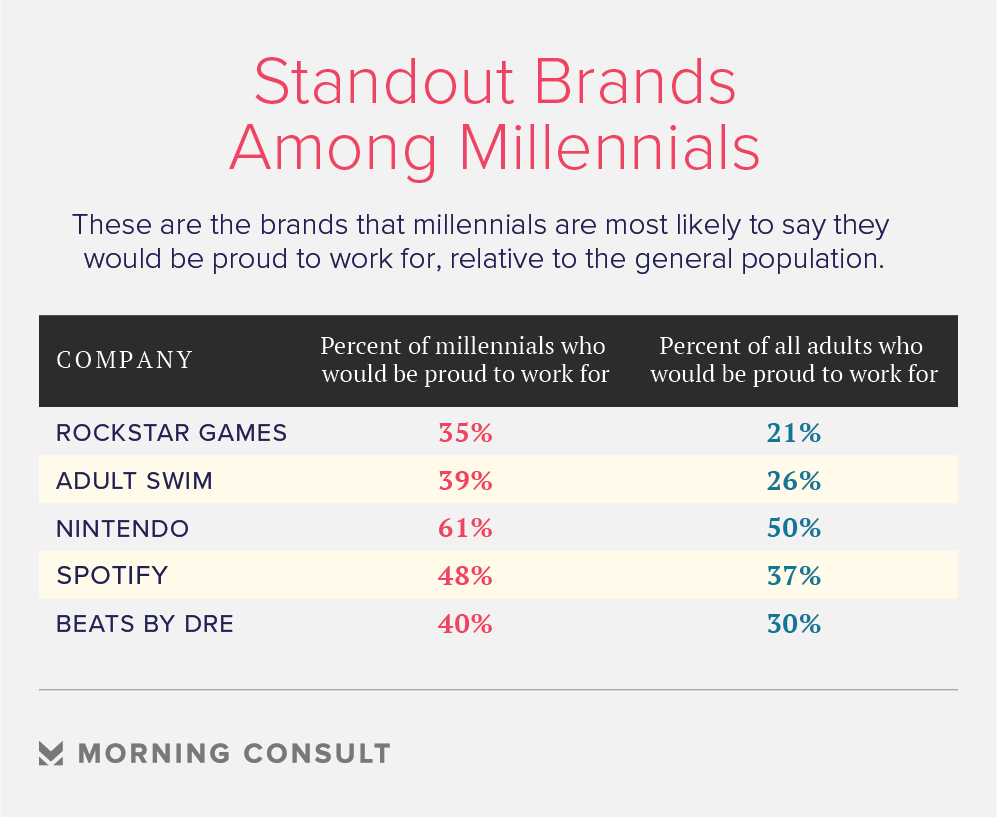 This data stems from a new report looking at how brands can attract top talent. That report, available for download below, includes findings such as:
15% of white collar workers say they would prefer to work for a company that takes strong political stands.
44% of women say having a good work/life balance is the most important factor when thinking about their career. Just 35 percent of men say the same.
40% of white collar workers say they would not consider working at a company if it didn't have a purpose beyond turning a profit.