The 10 Brands Consumers Are Most Likely To Say They're Loyal To
Walmart and Amazon take the top spots
Which brands have the most loyal costumers? There's no singular way to tackle this question, but one straightforward approach is to ask consumers directly. With no prompt or further contextual information, 6,600 U.S. adults were asked to name a brand they consider themselves loyal to.
Nearly one in three consumers responded by saying either Walmart or Amazon, demonstrating the unparalleled role these retail companies represent in America.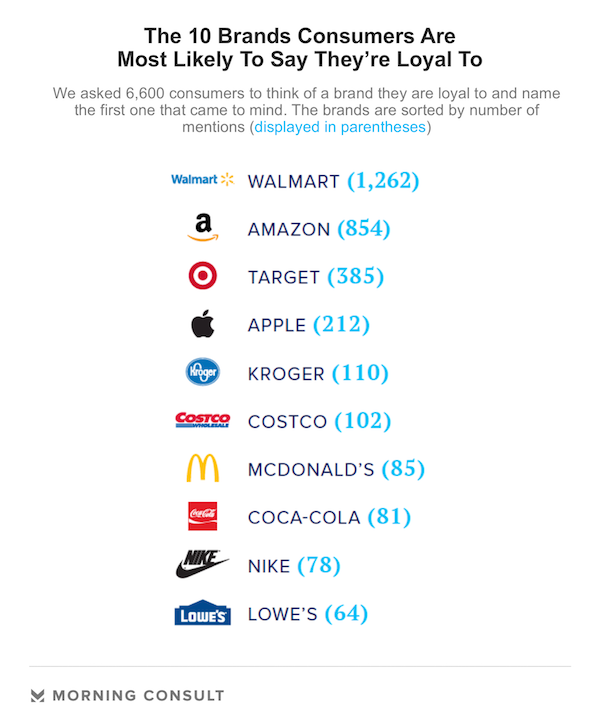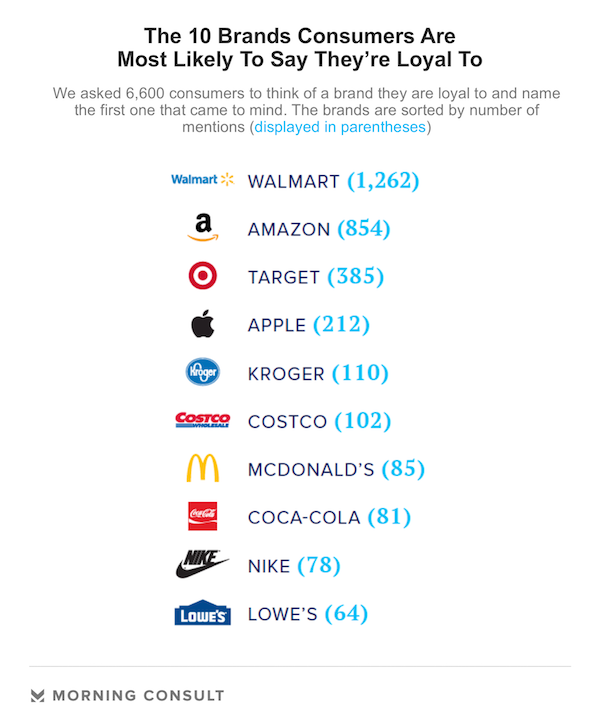 Other top mentions include regional grocery chains Meijer (42 mentions) and Publix (41). To see the full top 20, download the full report below. 

The report – What Drives Brand Loyalty Today – provides more data on this subject as well as a number of other key topics, including:
What factors are most important in determining loyalty?
Can online upstarts take away your loyal customers?
What leads consumers to ditch brands they were once loyal to?