For Men, YouTube is the Most Popular Platform for Following Influencers. For Women, it's Instagram
Men turn to influencers for gaming content, while beauty and fashion lead the way for women.


Nearly three quarters of Gen Z and Millennials follow influencers, according to a new Morning Consult survey of 13-38 year-olds. And most of that engagement is taking place on two platforms: YouTube and Instagram.
-While TikTok has become increasingly popular with teenagers, just two percent of Gen Z say it's their favorite platform for following influencers.
-Gen Z also doesn't turn to Facebook when it comes to influencers – only three percent say it's their favorite, a far lower share than Millennials (23 percent).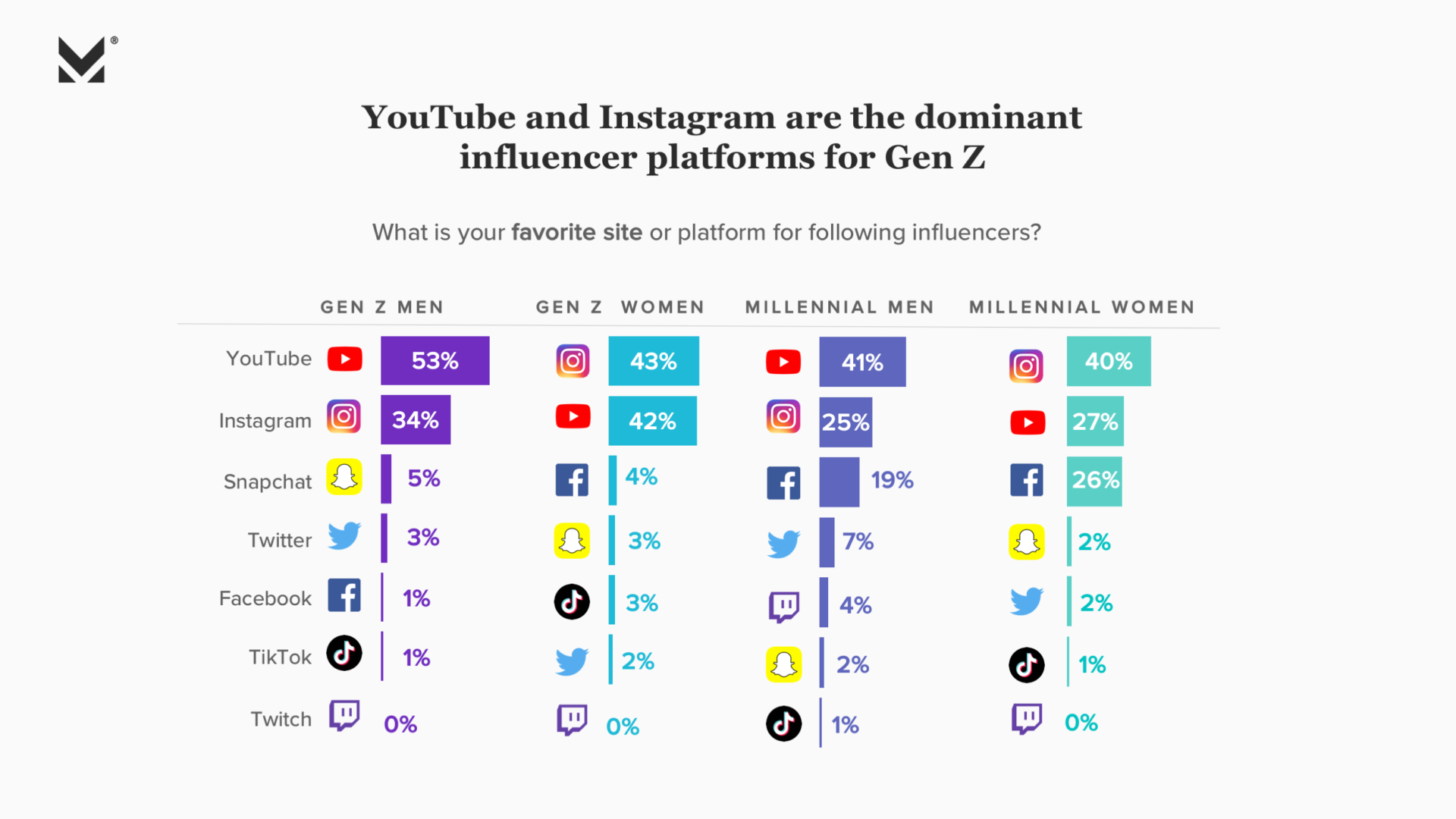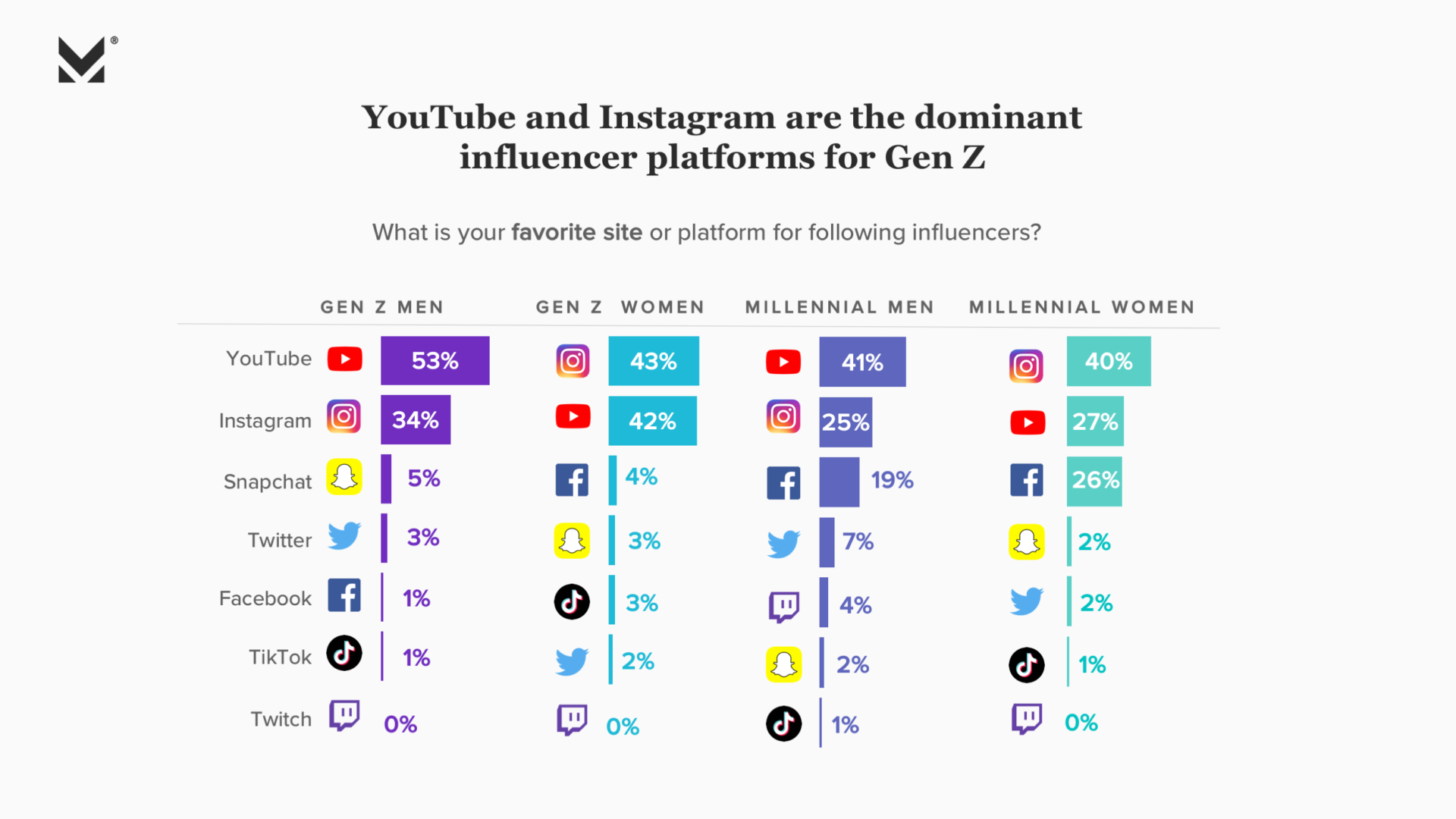 A 62 percent majority of Gen Z and millennial men say they follow influencers who post regularly about gaming, compared to 26 percent among women. Meanwhile women are 47 points more likely to follow influencers who post about beauty and skin care.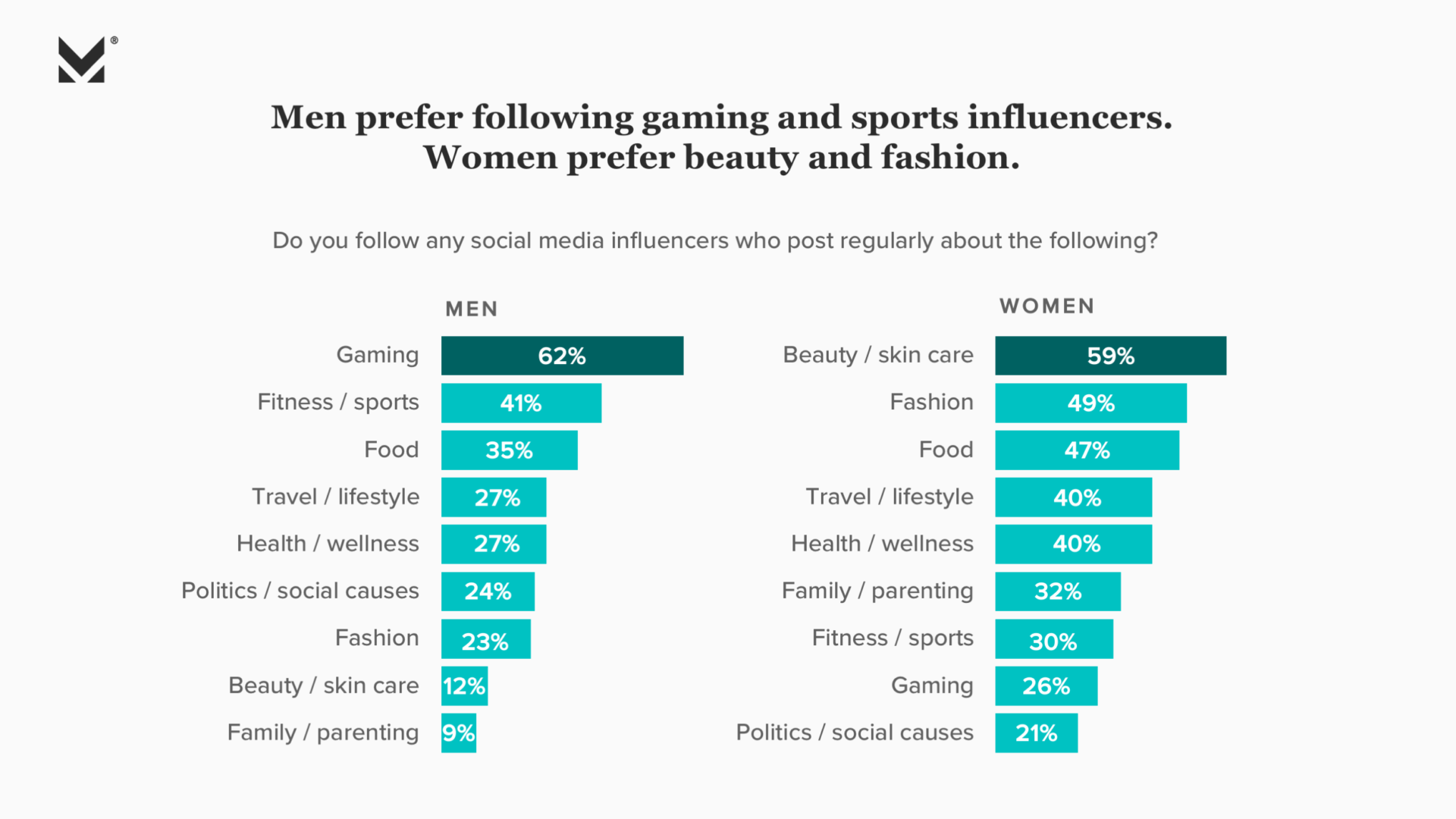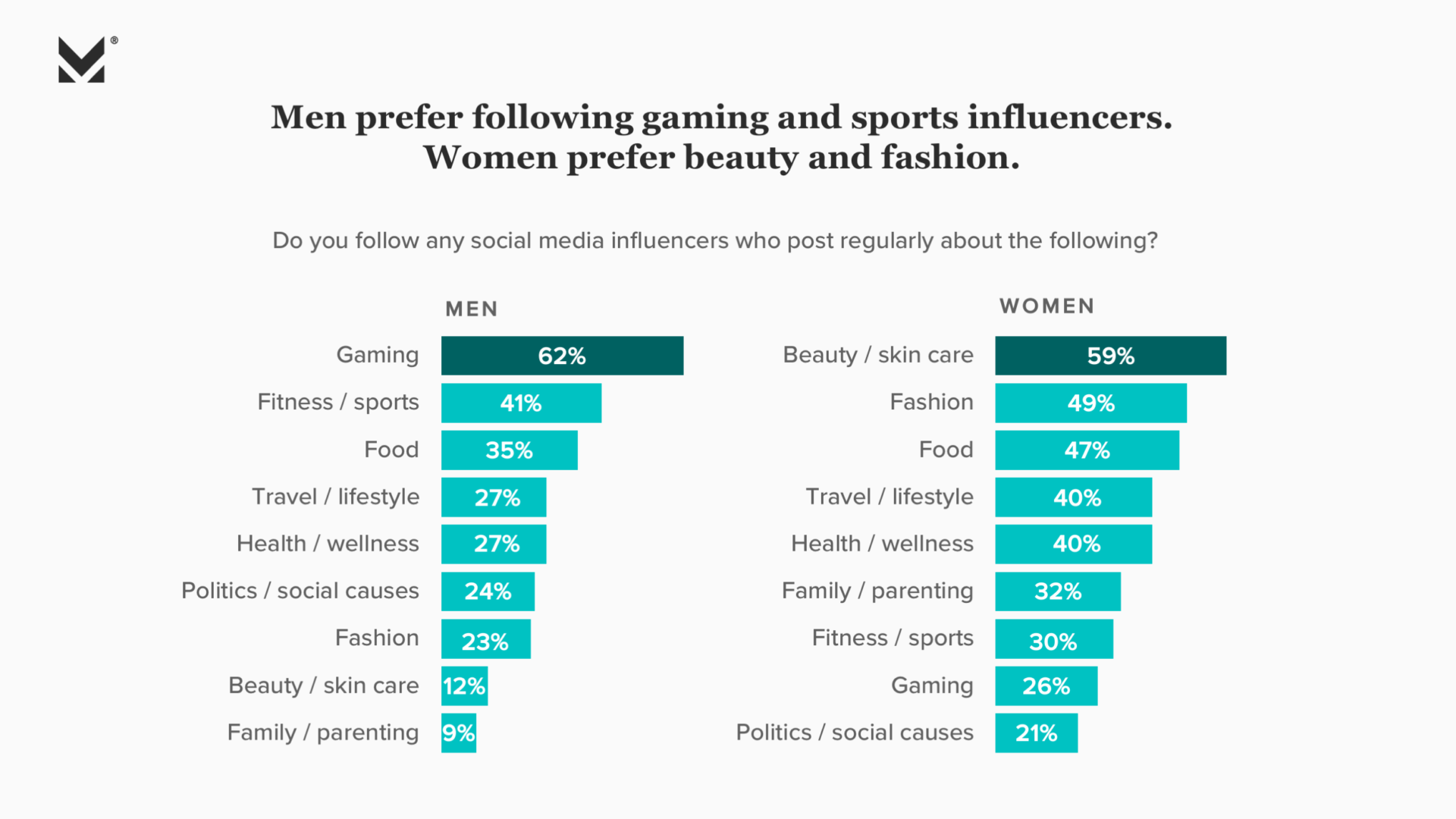 Morning Consult's "The Influencer Report: Engaging Gen Z and Millennials" is an in-depth guide to how younger Americans interact with the new class of cultural tastemakers and social media platforms. Sign up below to get the report.