Special Report: The State of Consumer Trust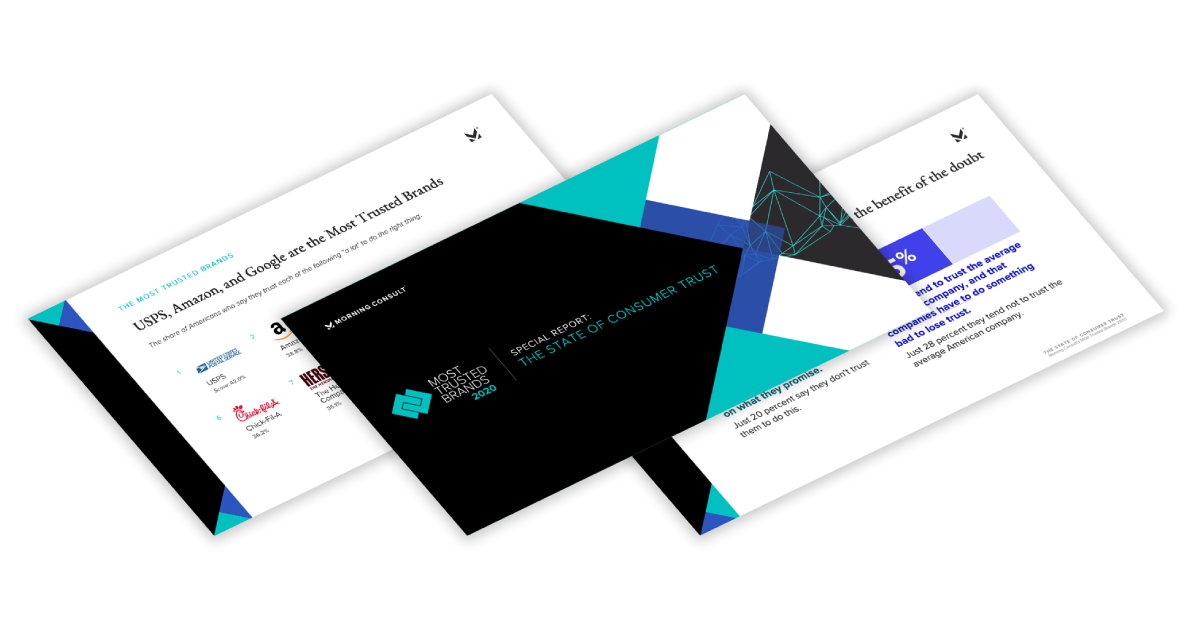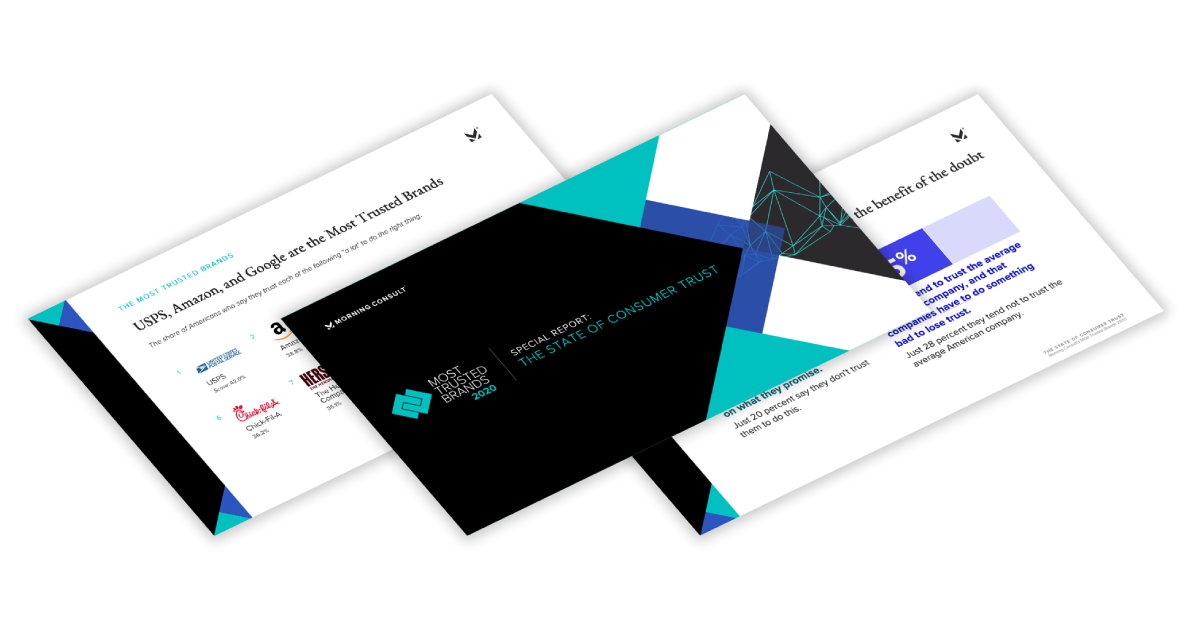 Download The Report:
As the new decade begins, Morning Consult's The State of Consumer Trust report is the first look at how today's societal forces are shaping a new era of trust. Based on interviews with thousands of consumers, the report provides actionable intelligence into how companies can earn and deepen trust with customers.
Below is an overview of key findings:
Levels of distrust are high in America: Distrust is particularly high when it comes to institutions and major concentrations of power.
But consumers tend to trust most major brands: Looking at 100 major brands, the average is trusted by 59 percent and distrusted by just 13 percent.
Reliability is the key driver of brand trust: 69 percent say it's very important brands deliver consistently on what they promise when considering trust.
Gen Z and Millennials hold brands to a higher standard: Young Americans are generally more skeptical of brands, and put greater emphasis on ethics.
"Morning Consult provides both concrete brand tracking data and actionable insights about how public trust is shaped. By balancing the conceptual data and the brand tracking data, we can provide brands with a more full picture of the environment they're operating in."