The Brand Value of Winning a World Series
Now that the Nationals have brought the franchise's first title home to Washington, what has the value been to their brand?
The post below uses data from Morning Consult Brand Intelligence. To learn more about this data, click here.
The Nationals saw their favorability rise 5 points since game 1 of the World Series on October 22, from 22% to 27% after their win.
The Astros have consistently had a higher favorability than the Nationals, but ended up virtually tied after the Nationals' game 7 win, at 27% to 26%.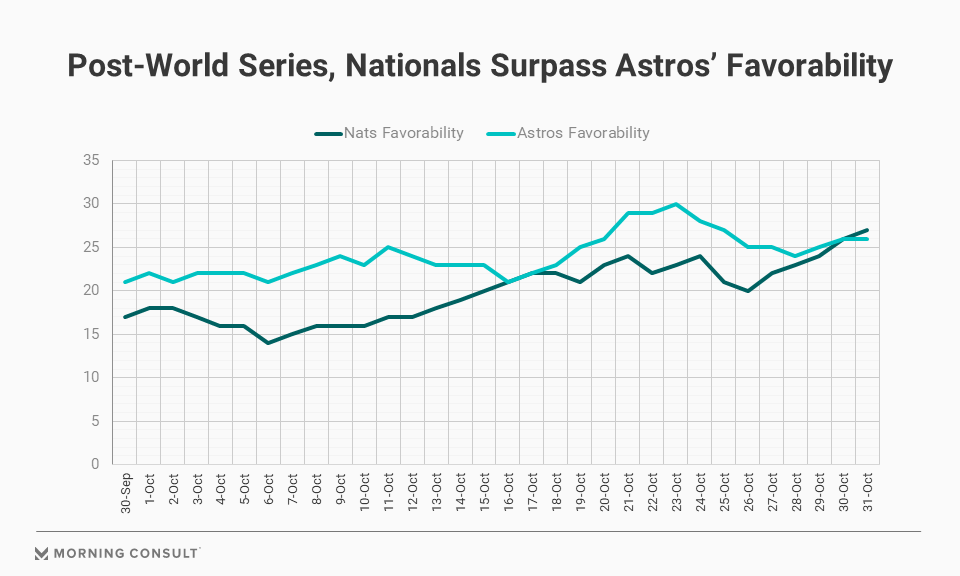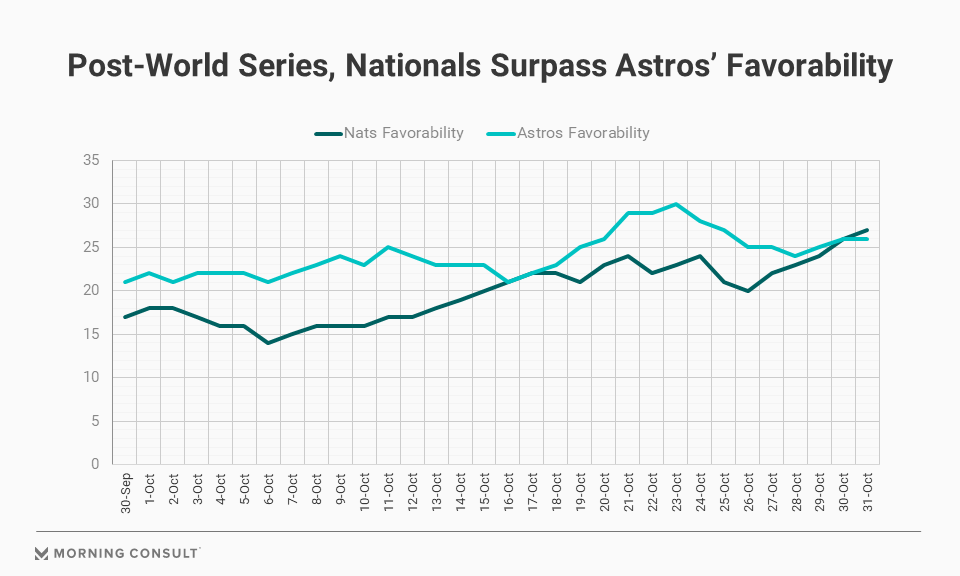 Nationals receive more positive coverage than the Astros through the World Series
At the end of the regular season, only 10% of adults had reported seeing, hearing, or reading something positive about the Nationals in the past two weeks. By the end of the playoffs, that percentage had almost tripled to 28%.
The Astros saw a similar, but less dramatic increase, with their positive buzz doubling from 12% to 24%.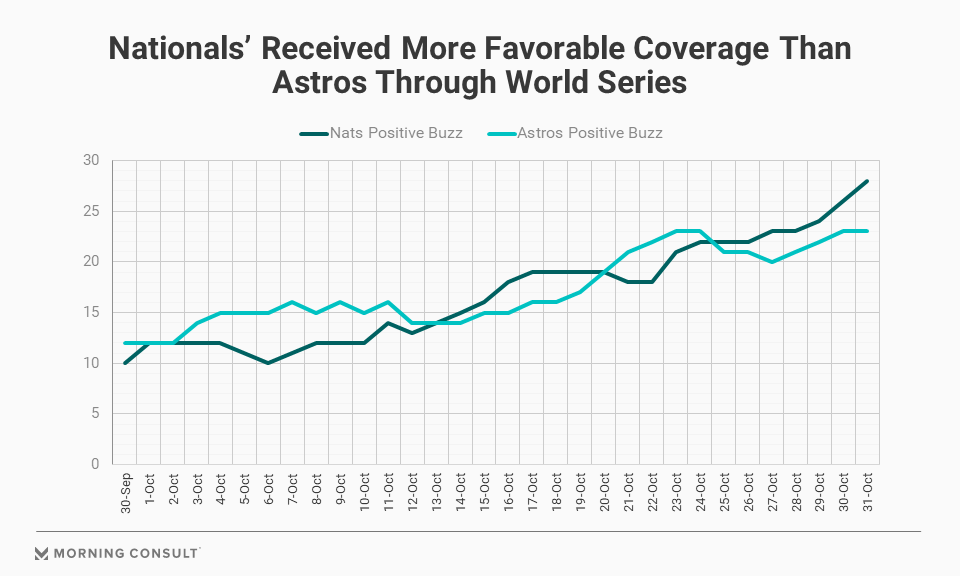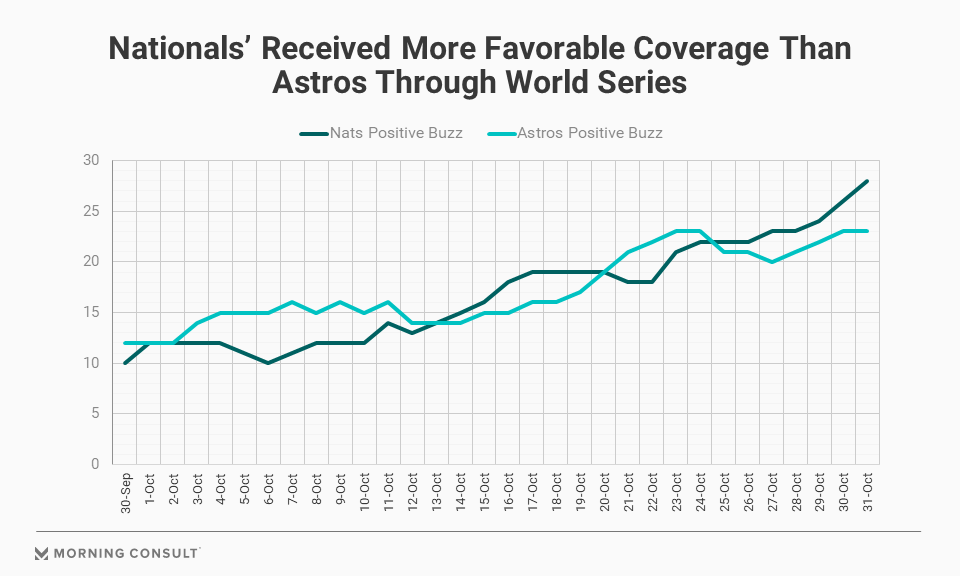 Perceptions of the value of Nationals' products or services also went up as they continued winning
Total value peaked at 18% after their win, from a low of 12% in early October. Of particular interest is the change among people who have purchased a ticket to a sporting event, concert, or other live event in the past 12 months.
Among this demographic, perceptions of value went up significantly between the Oct 11 start of the NLCS and the Oct 22 start of the world series, with the percentage saying that it was a "very good value" rising from 3% to 12%.
With over 75,000 annual interviews on every brand, Brand Intelligence brings together millions of survey interviews on thousands of brands to provide real-time insight and analytics into the most important brand metrics.