Survey: There Is a Widespread View in China that the U.S. Does Not Have the Pandemic Under Control
74% of Chinese adults say the coronavirus is a severe health risk in the U.S., far higher than for any other global region, according to a new Morning Consult report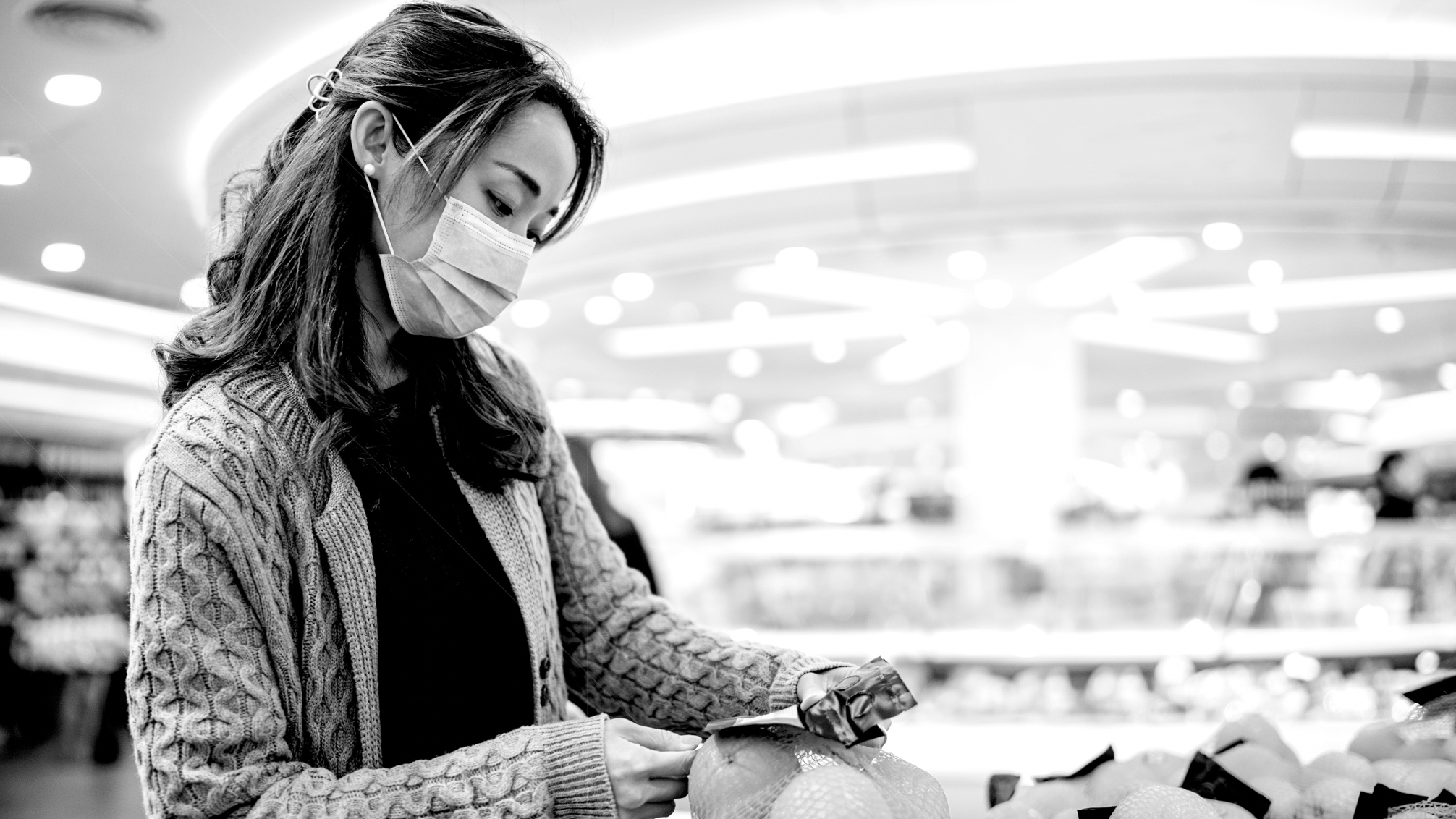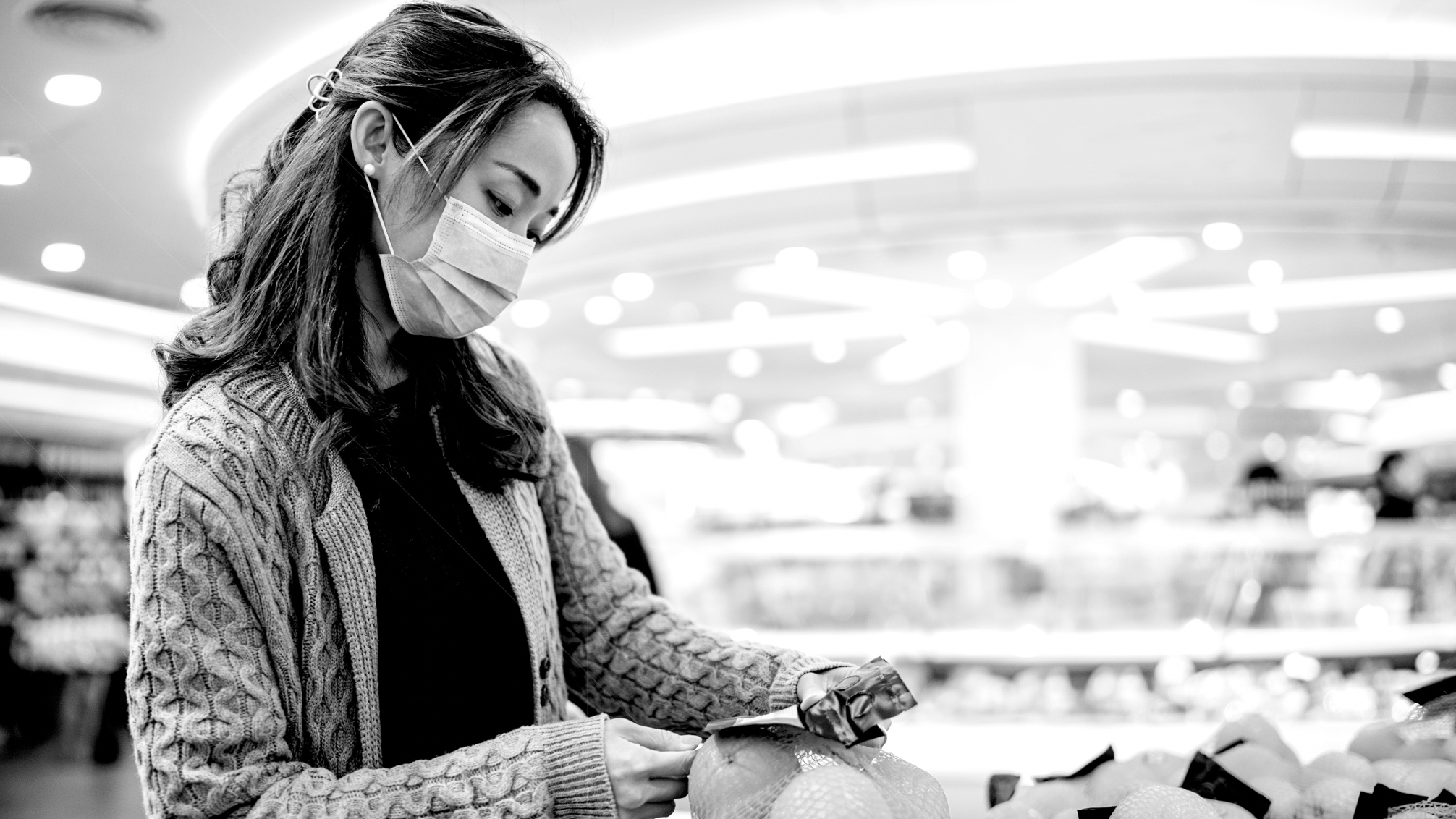 PUBLISHED: TUESDAY, JUNE 15, 2020
Over the weekend, a cluster of new coronavirus cases emerged in Beijing, precipitating a "wartime" response from the Chinese government, and causing shockwaves in global markets as fears of a resurgence in the world's second largest economy heightened. The new cases come as most of the population sees the health risk in their country as relatively controlled, according to a new Morning Consult survey report looking at Chinese consumer perceptions in the wake of COVID-19.
The survey, conducted among 2,000 Chinese adults between June 10-12, found that just 16 percent of respondents rate the health risk from COVID-19 in China as "severe," compared to 74 percent who say the same about the risk in the United States. These figures stand in stark contrast to perceptions in the United States, where a recent survey found that Americans rate the risk in China and the U.S. as largely equivalent.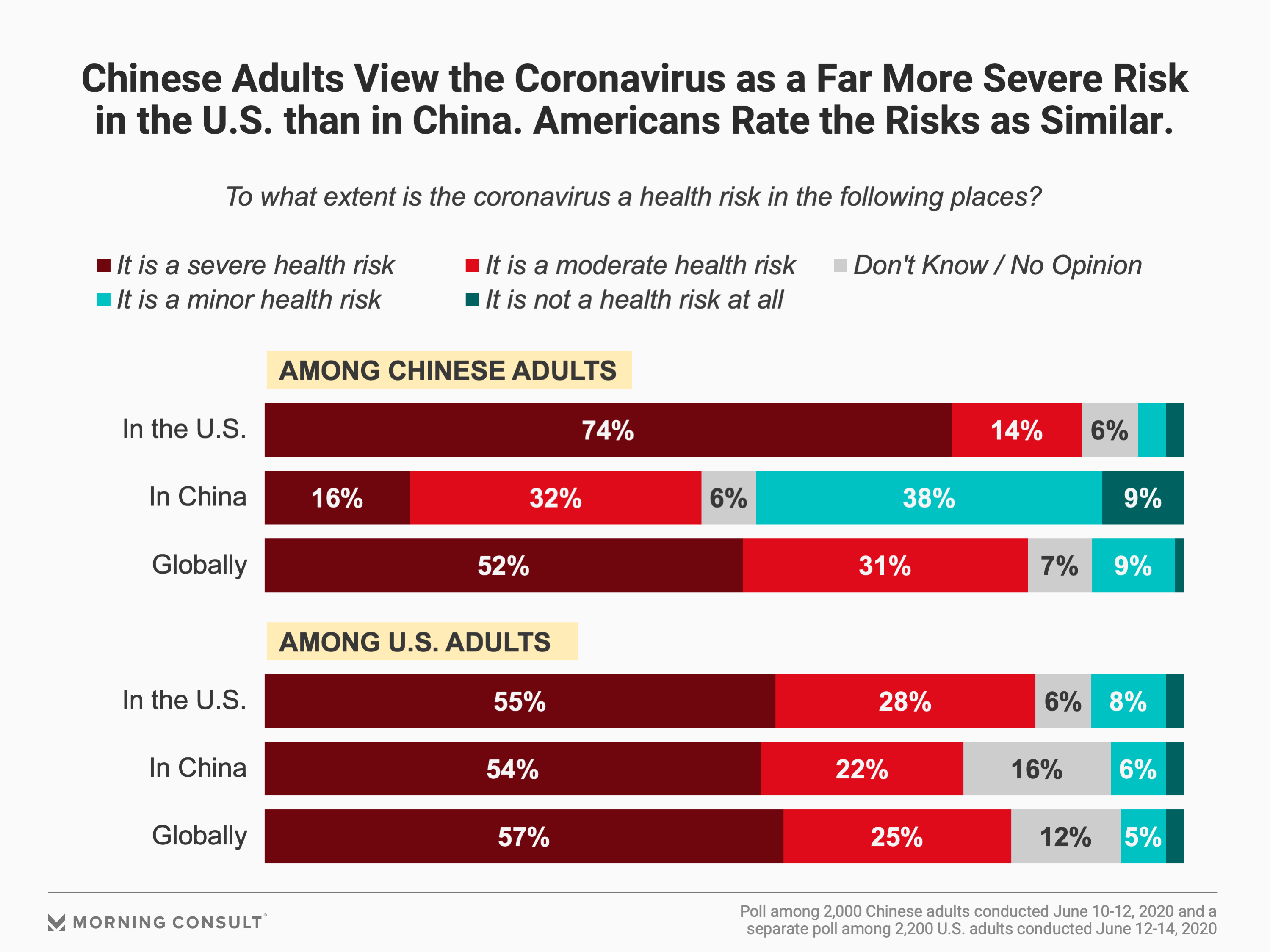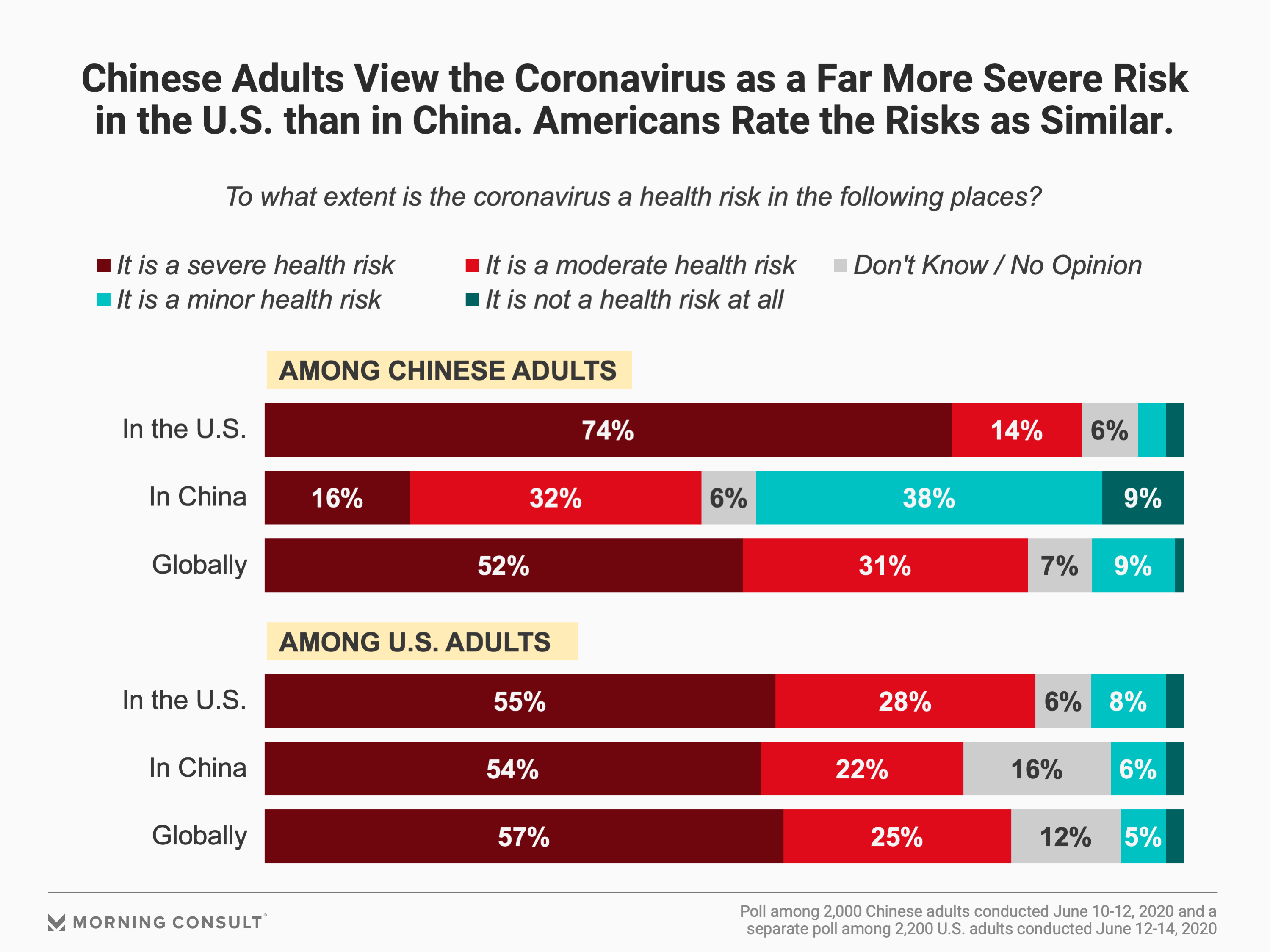 Among Chinese respondents, 44 percent also said there is a severe health risk in Europe, 41 percent said the same about Central America, 40 percent for South America, 35 percent for the Middle East, and 24 percent for Asia.
In addition to gauging health risks, Chinese respondents were also asked about general concern regarding the outbreak of COVID-19. Overall, more than three quarters of respondents said they were at least somewhat concerned, however the share who were "very" concerned dropped 7 percentage points from a survey conducted in late May.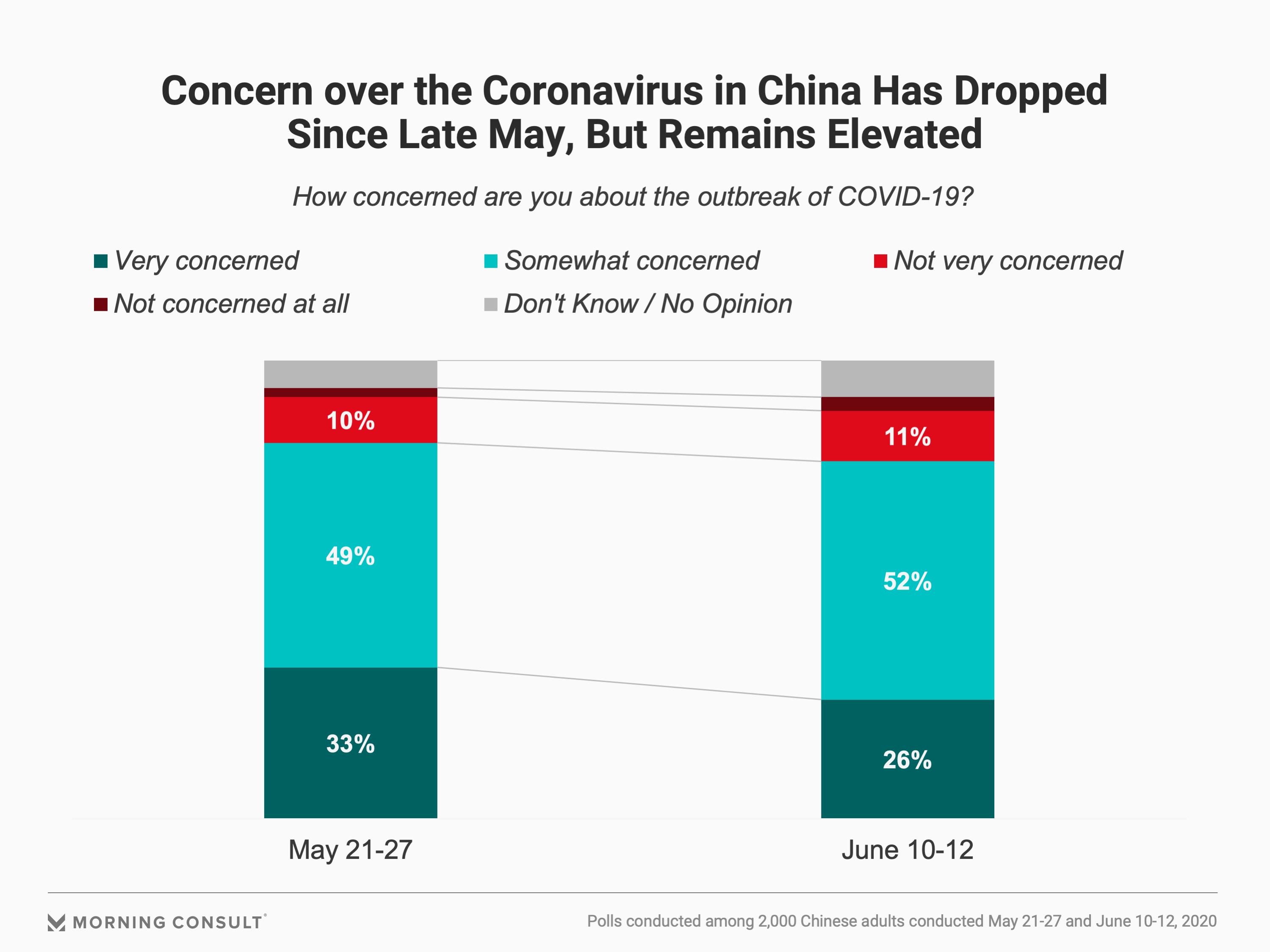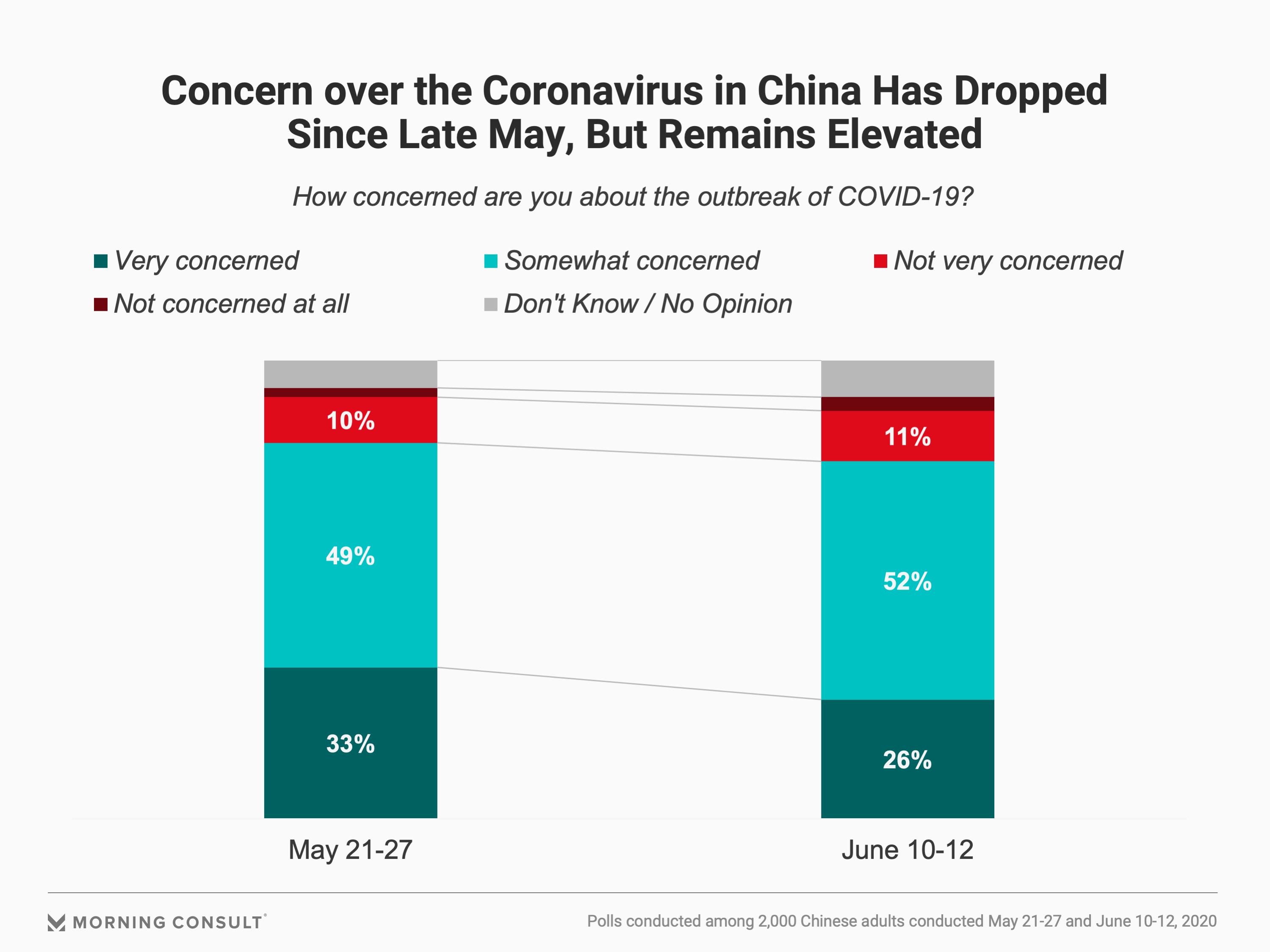 Economic concerns also abound, as half the population said they expect that COVID-19 will negatively affect their job and personal finances in the next six months.
These findings come from a larger report on how Chinese consumer habits are shifting in the wake of COVID-19 and the country's progress reopening the economy. Download the full report below.
Methodology: This poll was conducted between June 10-June 12, 2020 among a national sample of 2,000 Chinese adults.The interviews were conducted online and the data were weighted to approximate a target sample of adults based on gender, age, educational attainment, and region. Respondents begin the survey with a language based on the most common language from their online browsing history. They also have the option of selecting their preferred language using a dropdown menu or taking the survey in English.
DOWNLOAD THE FULL REPORT
Tracking Chinese Consumer Activity in the Wake of COVID-19