Nearly 9 in 10 Smartphone Owners are Likely to Buy Their Next Phone From the Same Brand
Plus: Three in four millennials are loyal to a smartphone brand
A new report surveying brand loyalty across a range of industries reveals smartphones are one of the areas where consumers are most likely to have a strong brand affiliation. Overall, two thirds of smartphone owners are loyal to a brand.
As the chart below demonstrates, brand loyalty is strong across a range of demographics, and particularly millennials and high-income earners.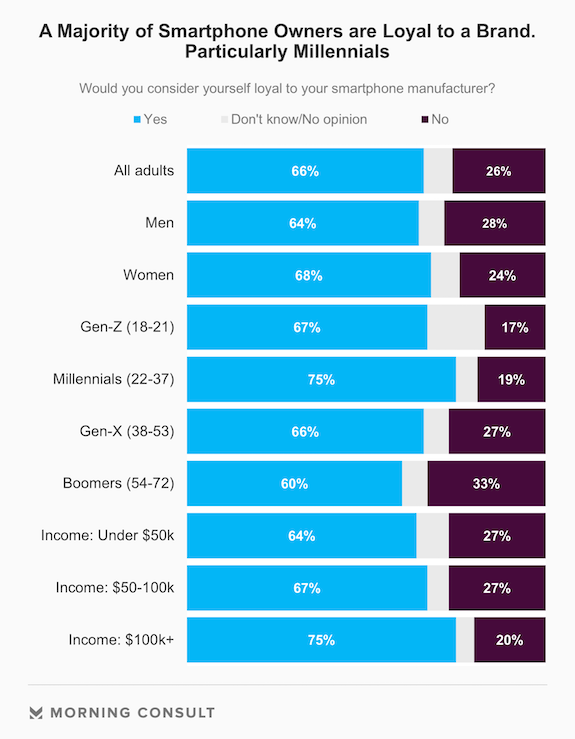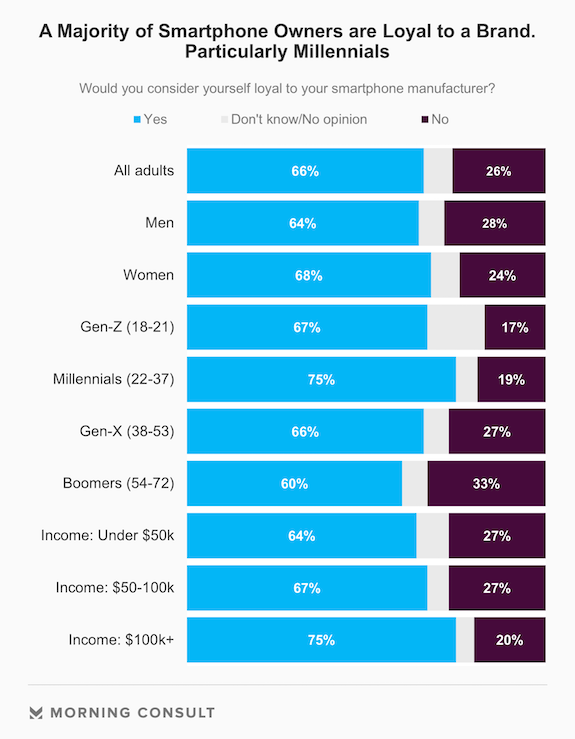 Over the next year, 62 percent of smartphone owners plan on purchasing a new phone. The vast majority of them are likely to purchase from the same brand, according to the survey. Additionally, a 39 percent plurality will only consider a single brand when selecting their next phone.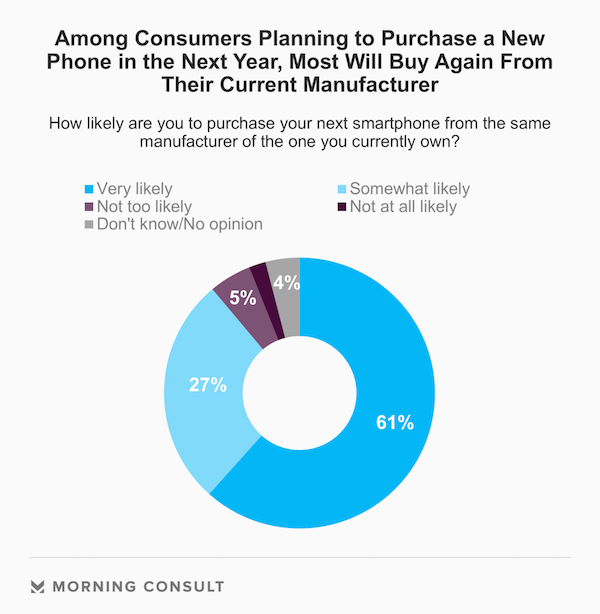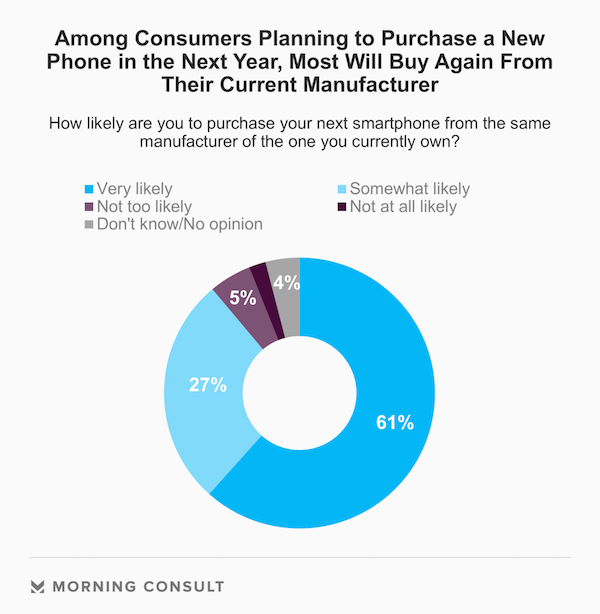 The full report, available for download below, provides more data on this subject as well as a number of other key topics, including:
What factors are most important in determining loyalty?
Can online upstarts take away your loyal customers?
Which companies are Americans most loyal to?