Speaking About Trump Will Hurt Your Brand, No Matter What You Say
Whether the statement is positive or negative, roughly 70% of the country will be upset or indifferent.
Brands seeking to avoid controversy would be wise to not mention the president under any circumstance. That's the finding of a new Morning Consult report looking at how consumers want corporations to act in the Trump era.
While issuing a negative statement about Trump is marginally more popular than issuing a positive one, brands are more likely to generate strong backlash than win favor either way. For example, issuing a negative statement about Trump leads 56 percent of Trump voters to have a much less favorable view of your brand, but just 32 percent of Clinton voters to have a much more favorable view — the enthusiasm gap is not advantageous. As the chart below details, that trend goes in both directions: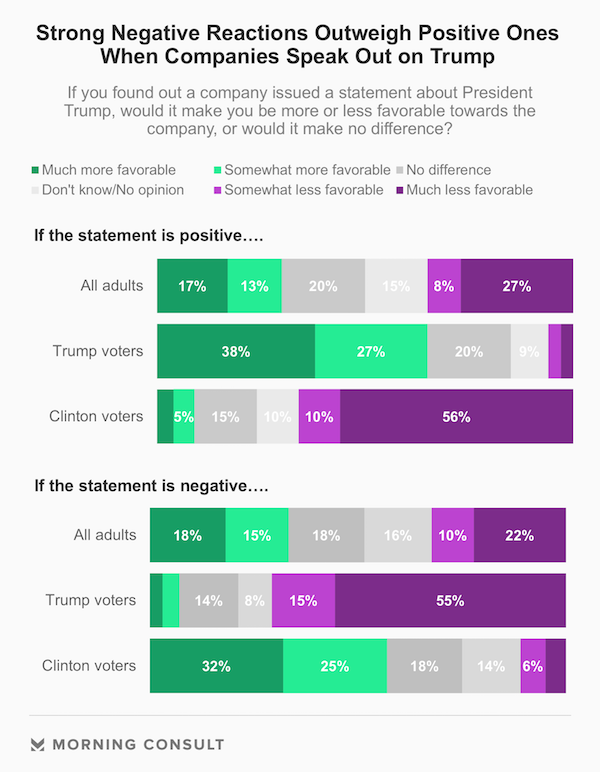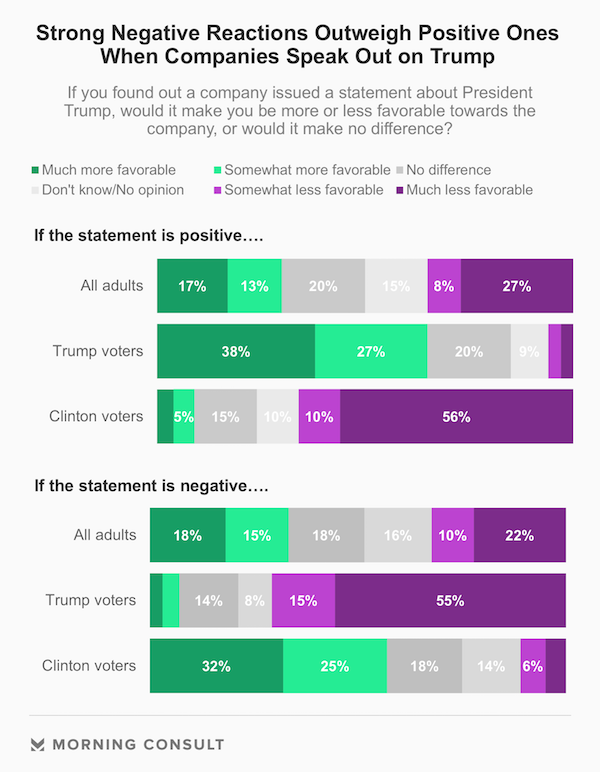 The full report, available for download below, provides more data on this subject as well as a number of other key topics, including:
What positive publicity opportunities will consumers most appreciate?
Which demographic groups are most likely to boycott?
What are the most controversial political issues for brands to support?
Which companies do Americans see as most ethical?