These are America's Favorite Food and Beverage Brands
From Hershey's to Heinz, these are the companies and products that American consumers have the most favorable opinion of in the food and beverage space. This data comes from Morning Consult Brand Intelligence, which tracks over 1,700 brands on a daily basis, including over 300 related to the food and beverage industry. The full report is available for download below.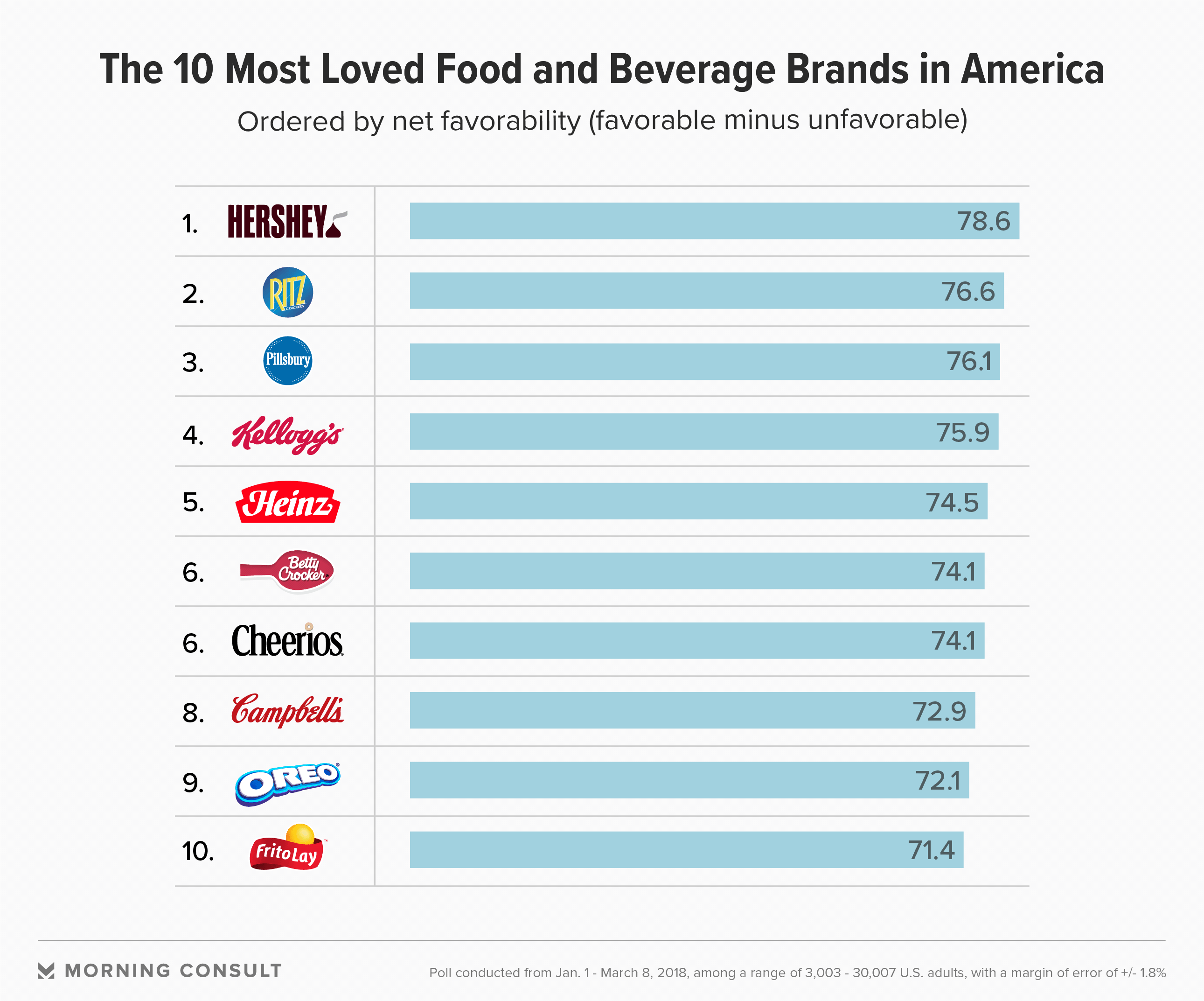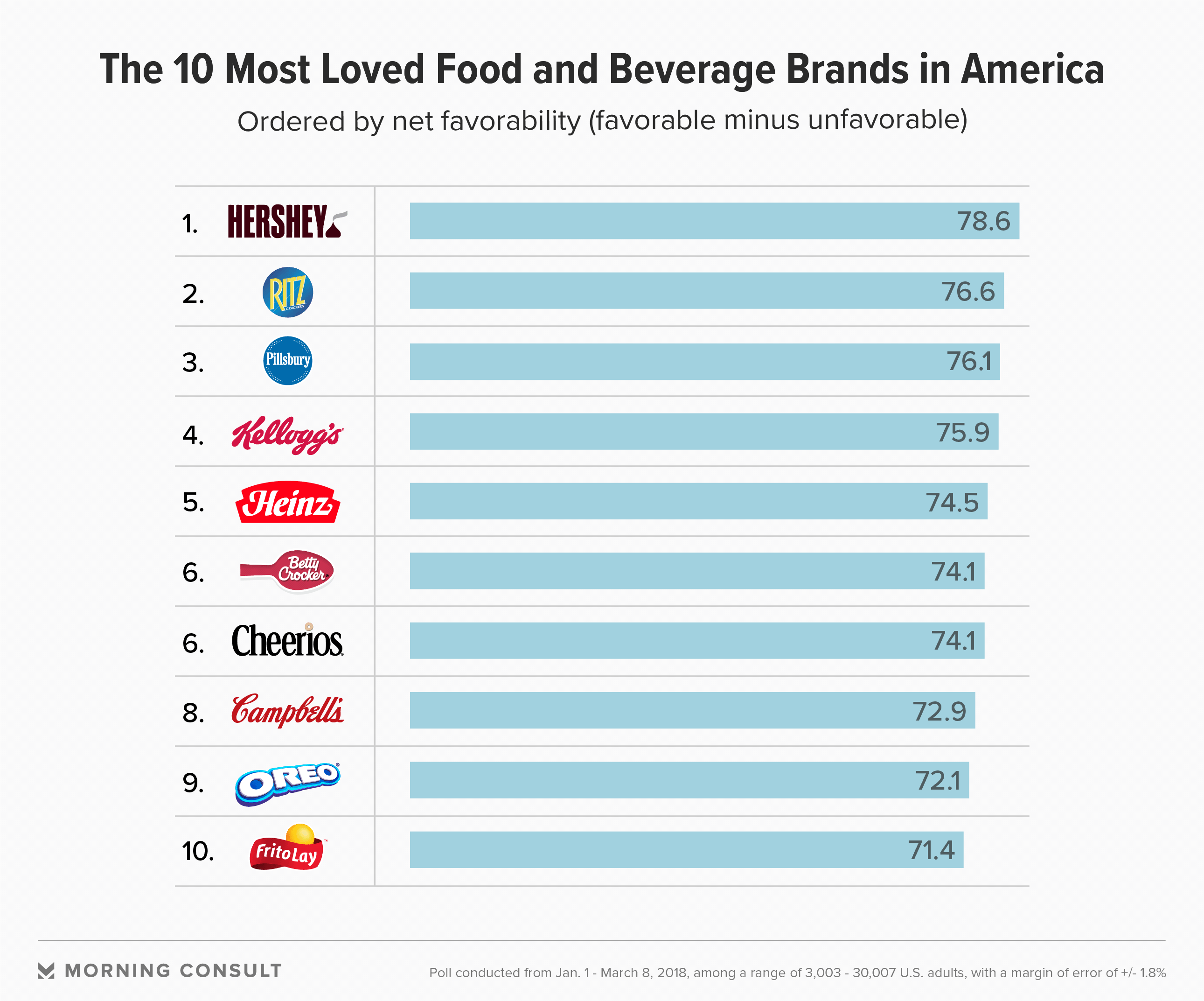 For more findings on major brands in the food and beverage industry, download the full report below.
The report includes:
Standout favorite brands among young Americans
A closer looks at the iconic American brand, Campbell's
Key brand tracking data on three of the largest food and beverage conglomerates
Methodology: The rankings were determined using surveys conducted online among a national sample of adults. Between 2,500 and 50,000 adults rated each of the companies from January through March 2018. The average company was surveyed over 12,000 times. The maximum margin of error for a given brand is plus or minus 2%. Learn more about Morning Consult Brand Intelligence here.