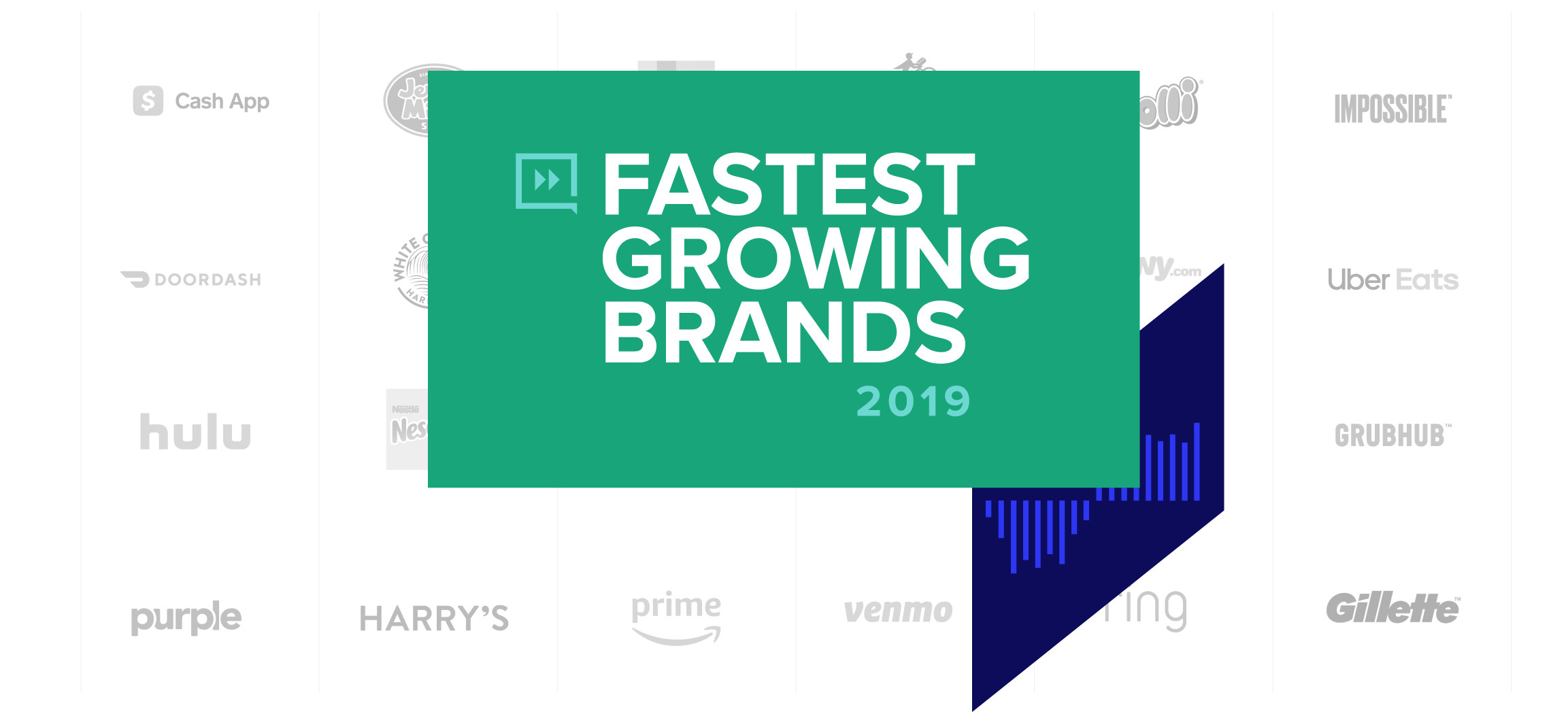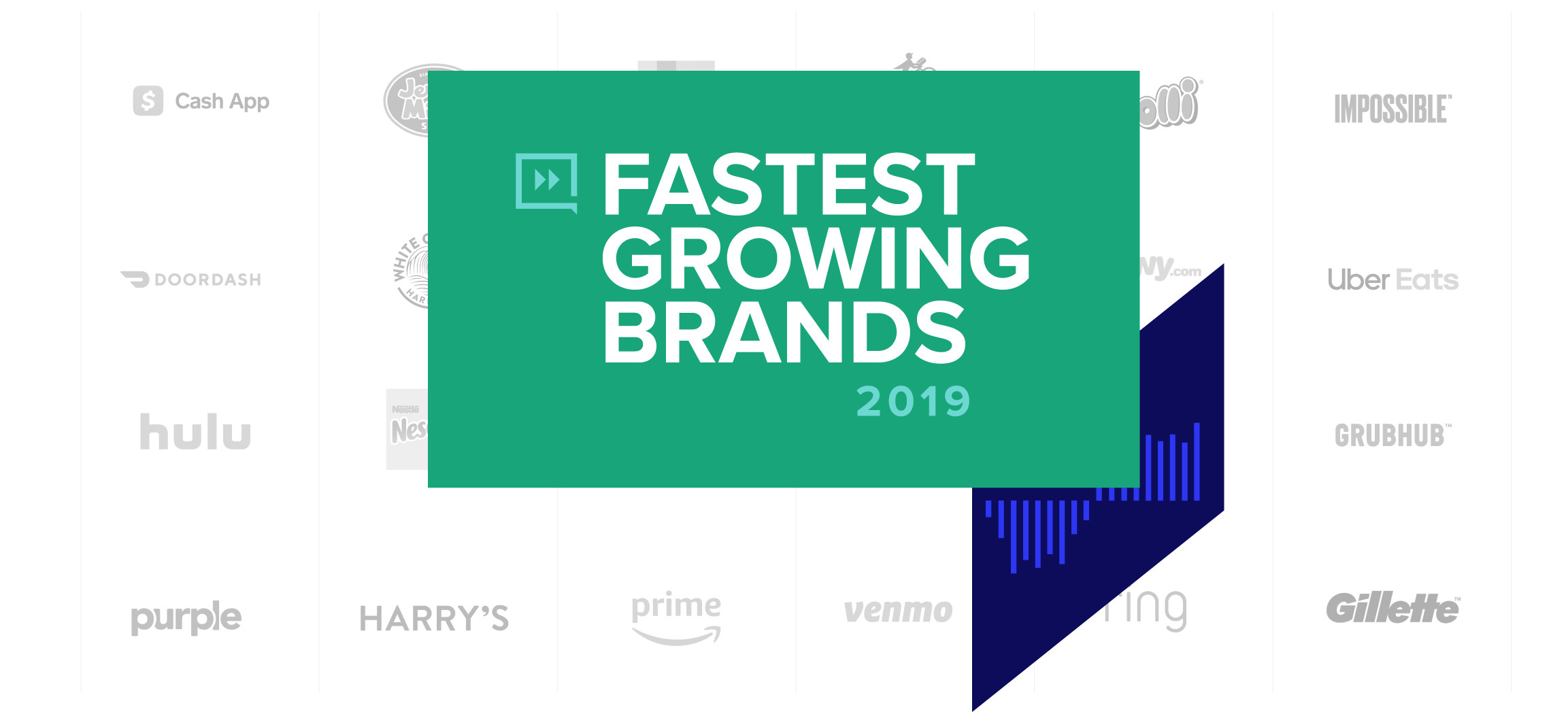 The Fastest Growing Brands 2019
DoorDash, White Claw, Postmates, Impossible Foods & Venmo top this year's list
Morning Consult's Fastest Growing Brands of 2019 is the definitive measure of brand growth for both emerging and established brands, showcasing a wide range of companies and products that have accelerated their consumer appeal and awareness in 2019.
In this report, we rank the top 20 fastest growing brands that have seen the biggest rise in purchasing consideration this year, how that is playing out across generations and which brands have seen a lift in brand identification, even if it didn't translate to an increase in purchasing.
The Top 5 Fastest Growing Brands of 2019
Download the report below to see the full rankings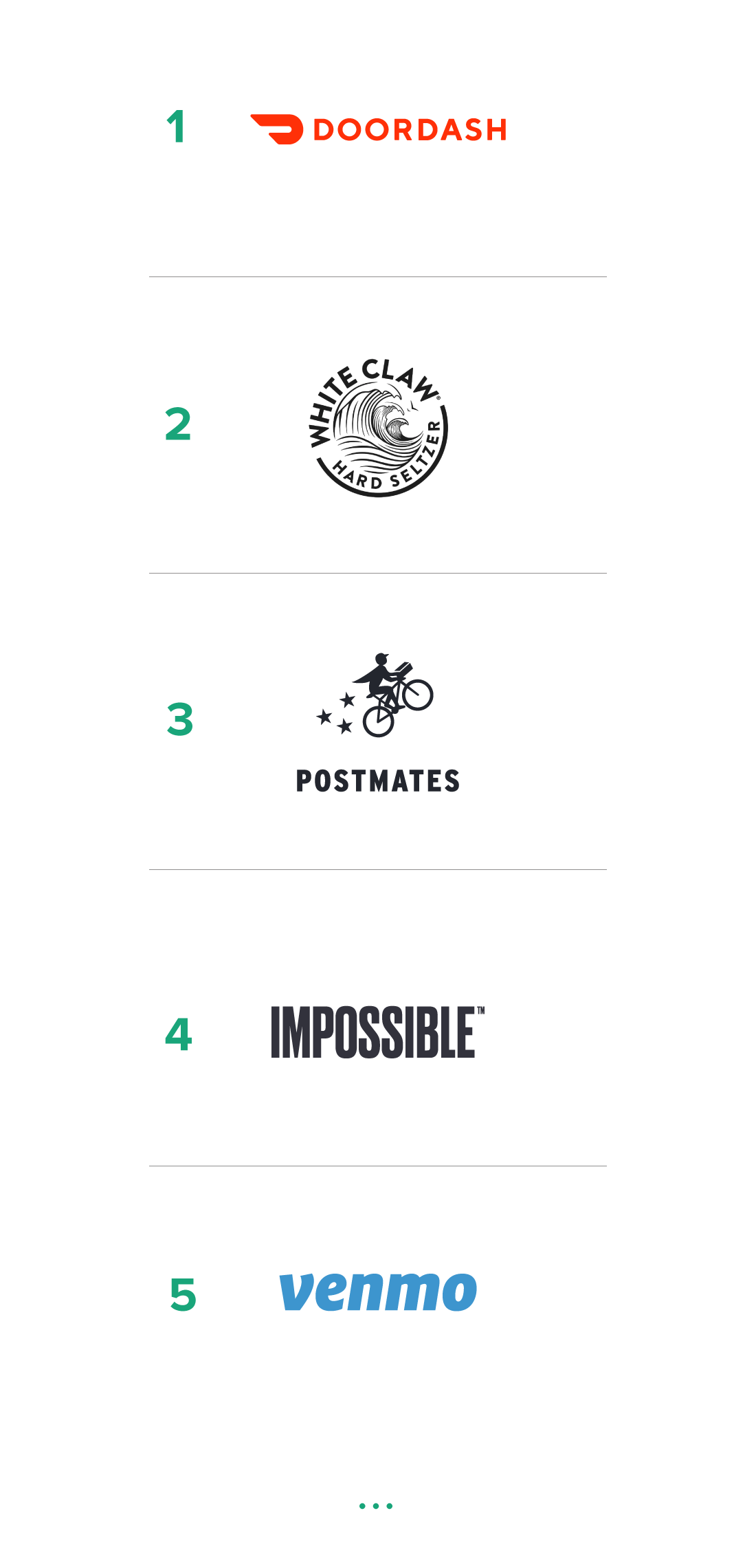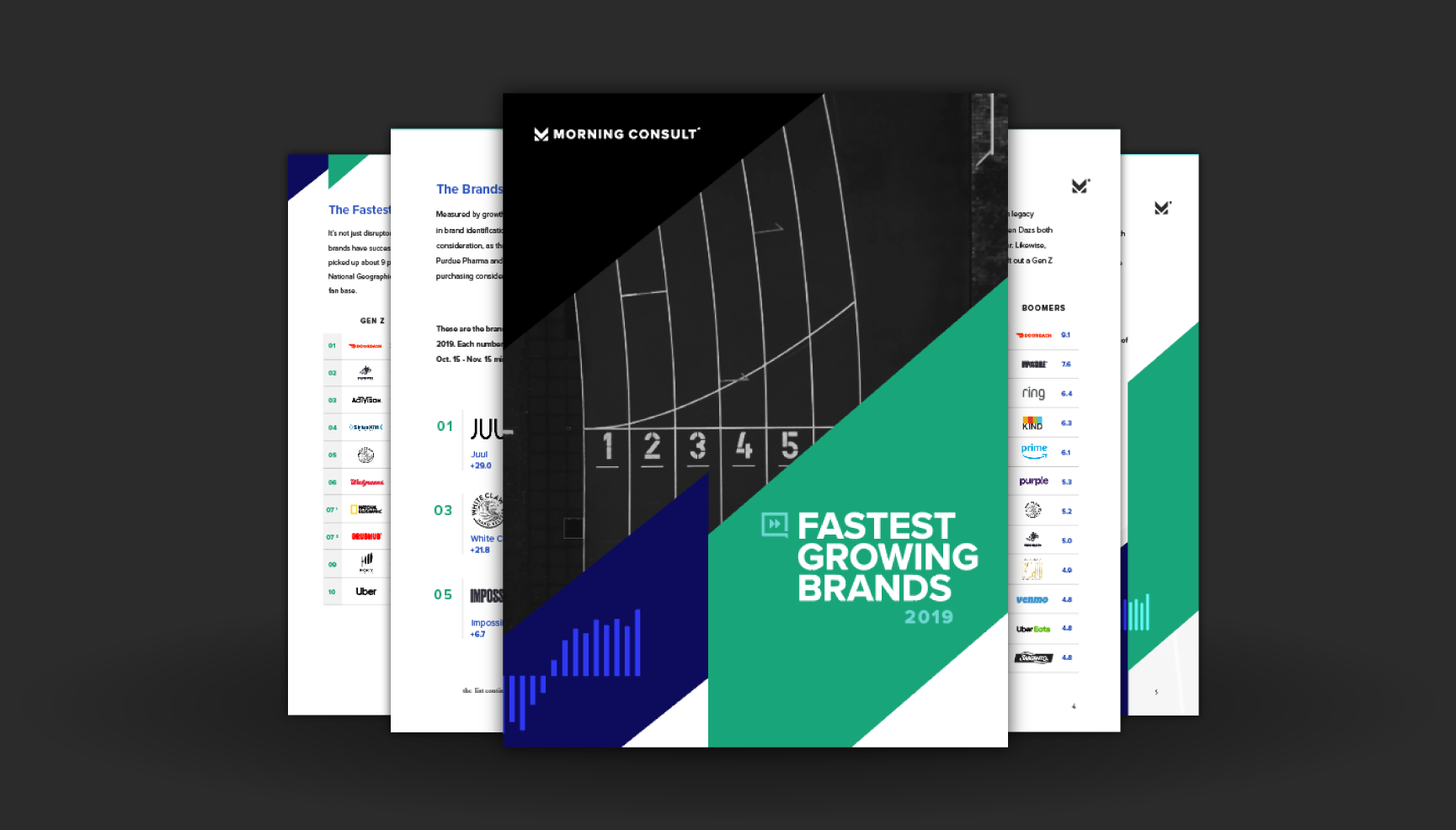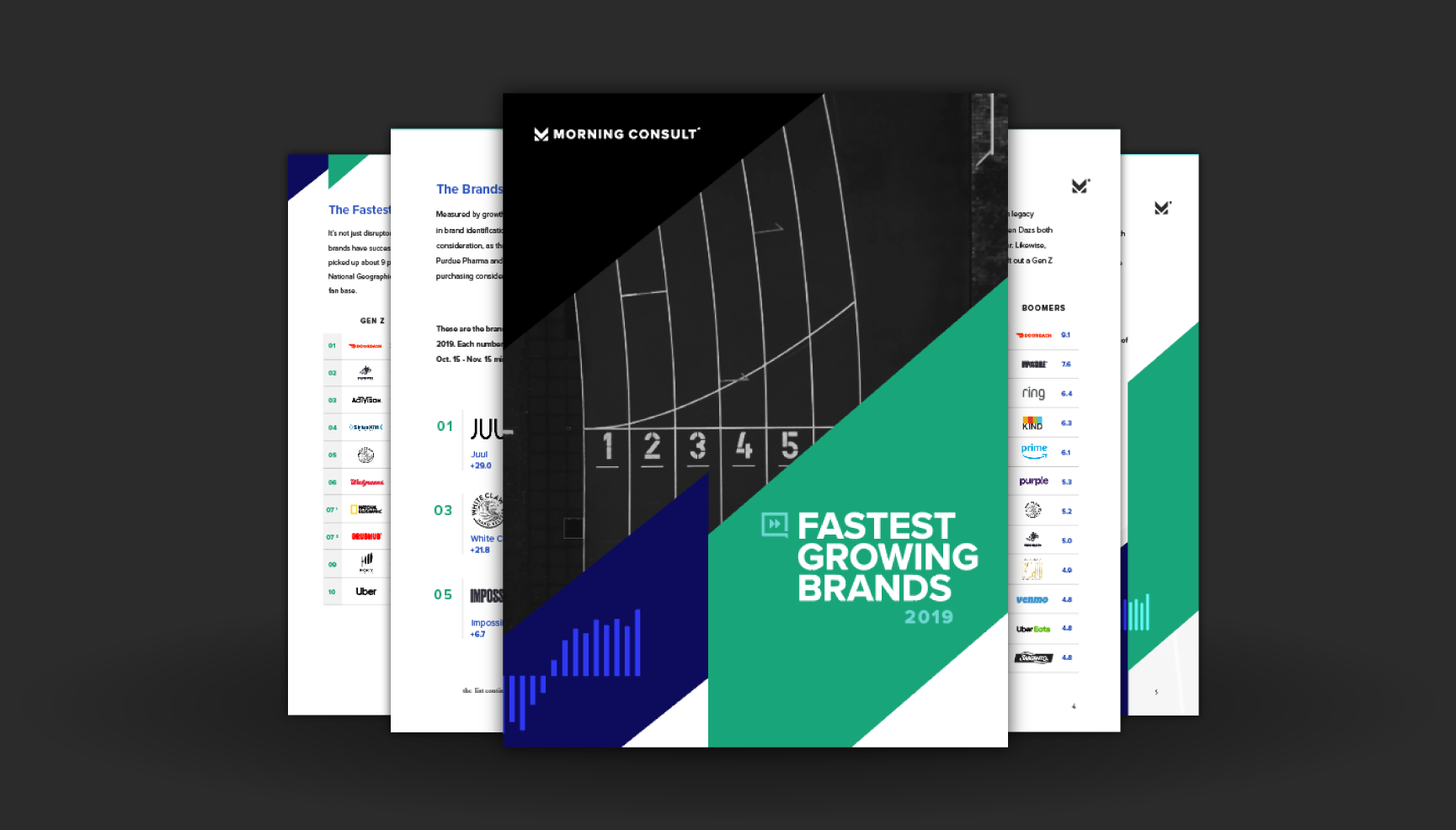 Download the Fastest Growing Brands 2019 Report
Download the full report to get access to the full report and brand rankings.
Highlights from the report:
Fastest Growing Brands of 2019 – The 20 brands that dominated 2019.
Fastest Growing Brands of 2019 by Generation – See which legacy brands have performed well against startups and disruptor brands for younger consumers.
The 2019 Brands That Gained Most Awareness – Some brands had a big year but that doesn't mean their rise was positive for their brand.
"Morning Consult tracks every angle of brands' growth over the year, at a scale and speed needed to accurately assess their growth and market share."