Election Trust Tracker: As States Certify Results, Most Republicans Continue to Doubt the Integrity of the Election
An ongoing survey research project to gauge how voters are responding to unprecedented electoral conditions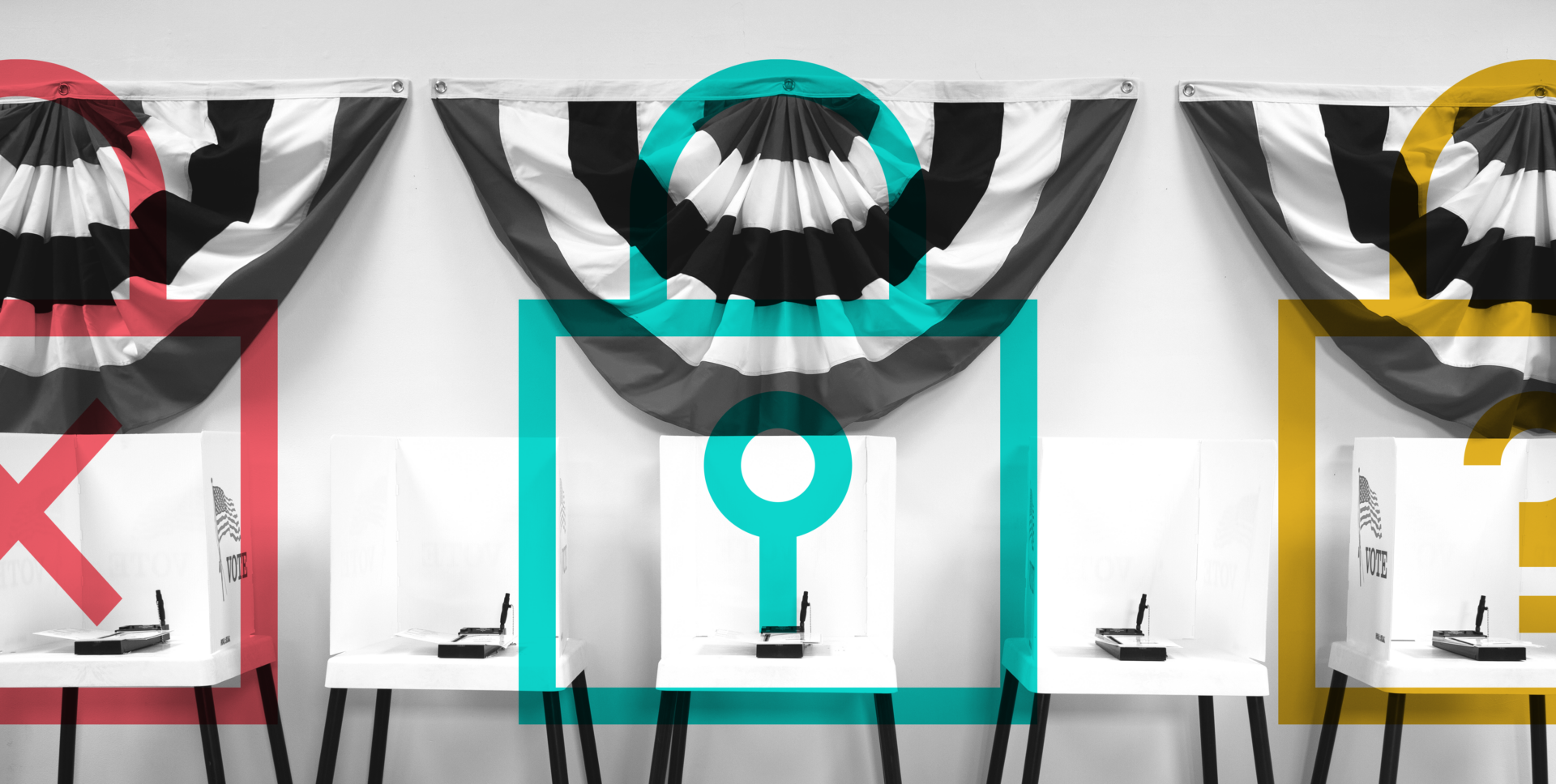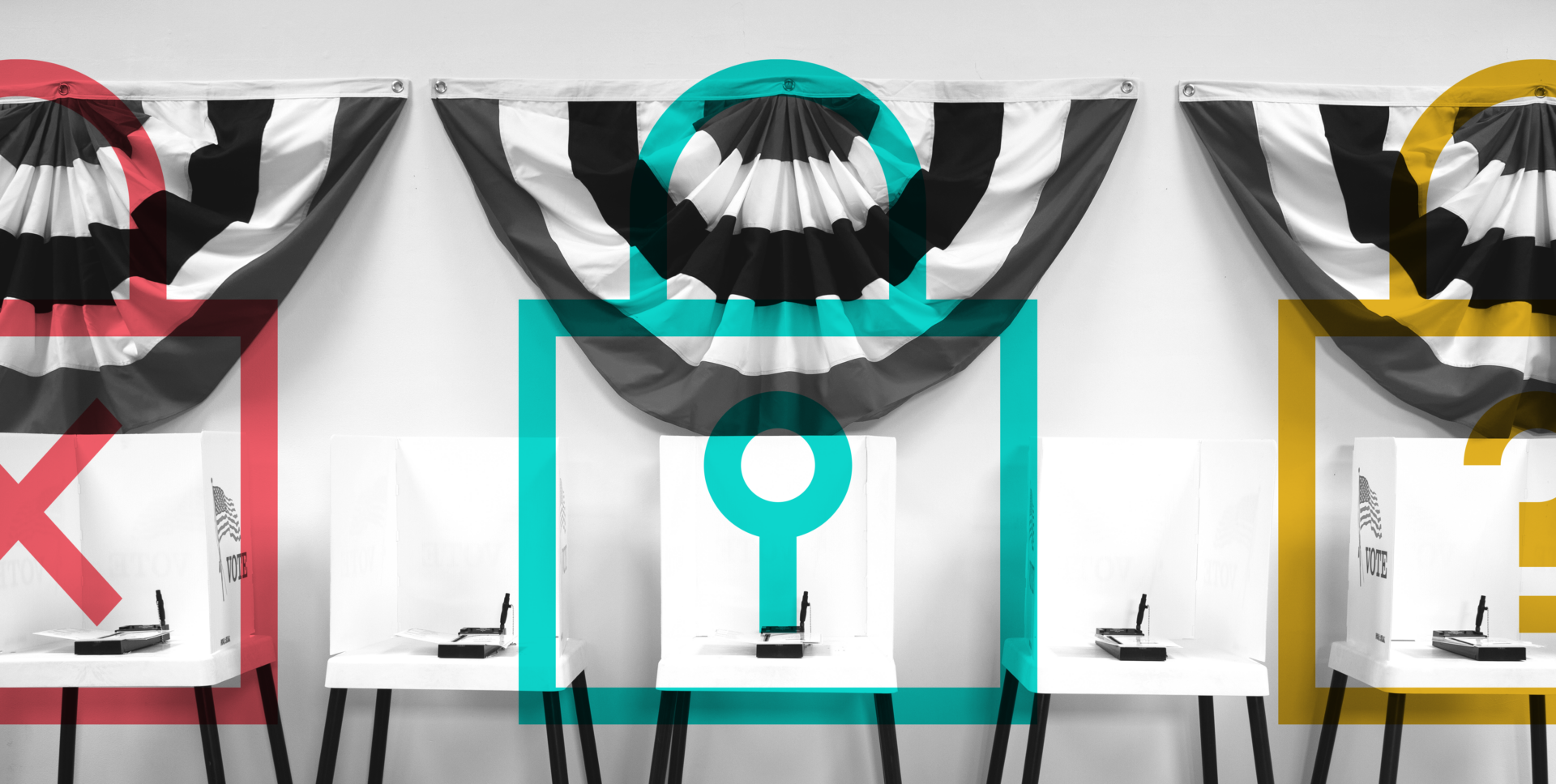 By: Nick Laughlin and Peyton Shelburne | Last Updated: Nov. 24, 2020
President Donald Trump's efforts to overturn the election are approaching a dead end as key states certify results and his team's legal strategy continues to come up empty. While courts have not been swayed by the Trump campaign's claims that the election results are fraudulent, new Morning Consult polling shows most Republican voters agree that the presidency was stolen from him. 
Just around 3 in 10 Republicans say the results in Michigan, Georgia, and Pennsylvania — each of which has now certified the election — are reliable. A similarly low share of GOP voters say the overall election was free and fair.
These findings are based on a survey conducted Nov. 20-23 among 1,996 registered voters nationwide, and are part of an ongoing research project to gauge the level of trust Americans have in their electoral system. Results will be updated on this page weekly.
KEY TAKEAWAYS - 11.24.20
Sixty-three percent of Republicans say the 2020 election was not free and fair: 40 percent of Republicans say it "definitely" was not free and fair, and another 23 percent say it "probably" was not. That's nearly twice the share of Republicans who said the race would not be free and fair just before the election.
Republicans are most skeptical of the Michigan results: Just 29 percent of Republican voters say they believe the results in Michigan are reliable, and similar to the shares who said the same about the results in Arizona, Georgia, Nevada, Pennsylvania and Wisconsin. 
Most voters don't expect the results to be overturned: 66 percent of registered voters, including 75 percent of Democrats and 52 percent of Republicans, say it is unlikely that the election results will be overturned. 
Most Republicans want Trump to concede either now or eventually if he can't produce evidence of widespread fraud: 18 percent of Republican voters say Trump should concede the election right away, 46 percent say he should concede eventually if he is unable to back up his claims of widespread fraud and 28 percent say he should not concede no matter what.
Overall trust in elections has plummeted among Republicans: Prior to the election, 66 percent of GOP voters said they had at least some trust in the U.S. election system. In the latest poll, that dropped to 37 percent. Democratic trust, meanwhile, jumped from 63 percent to 80 percent.
Democratic trust in elections rises as Republican trust plummets
The share of registered voters who say they trust the United States' election system either "a lot" or "some:"
63 percent of Republicans say the 2020 election was not free and fair
The share of registered voters who say the 2020 presidential election was "probably" or "definitely" free and fair. In pre-election surveys, voters were asked if they expected the election to be free and fair.
Most Republicans want Trump to concede now or eventually without evidence of widespread fraud
As you may know, Joe Biden has been declared the winner of the 2020 presidential election. Do you believe that Donald Trump: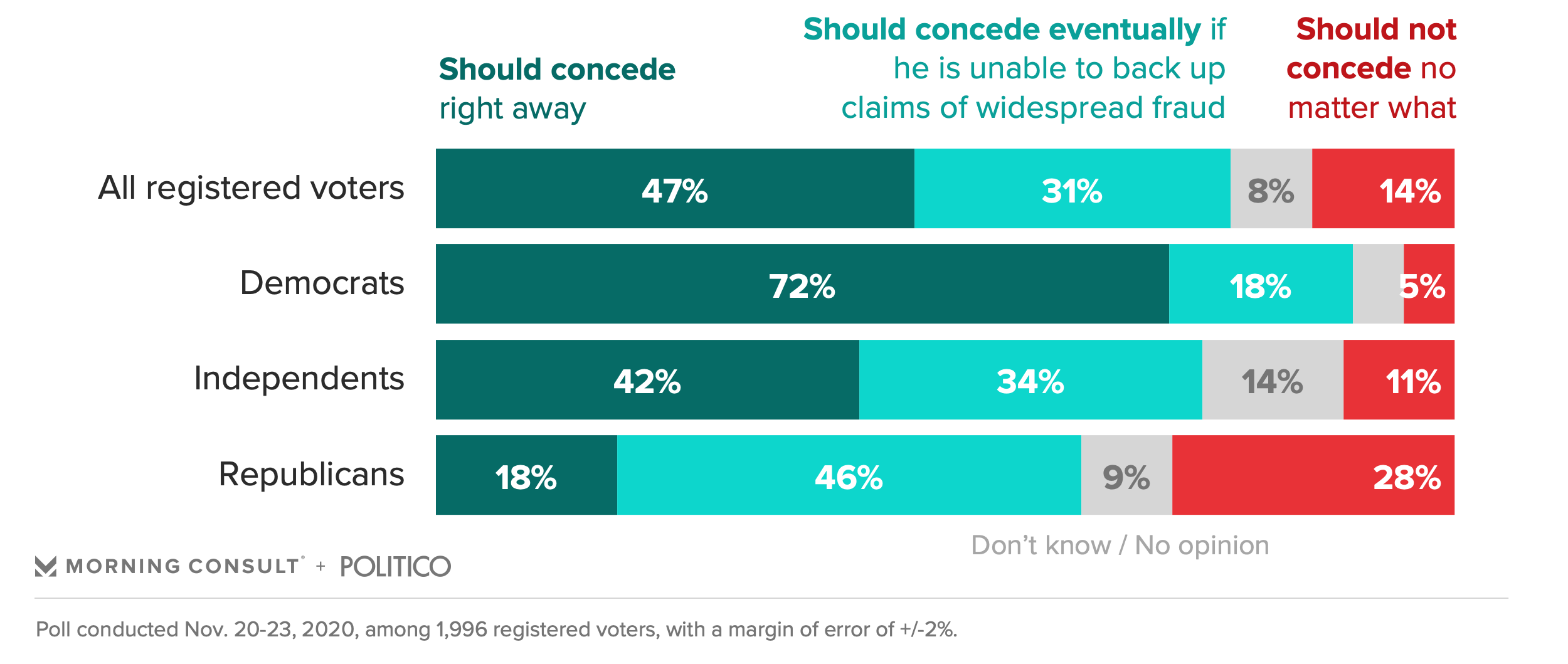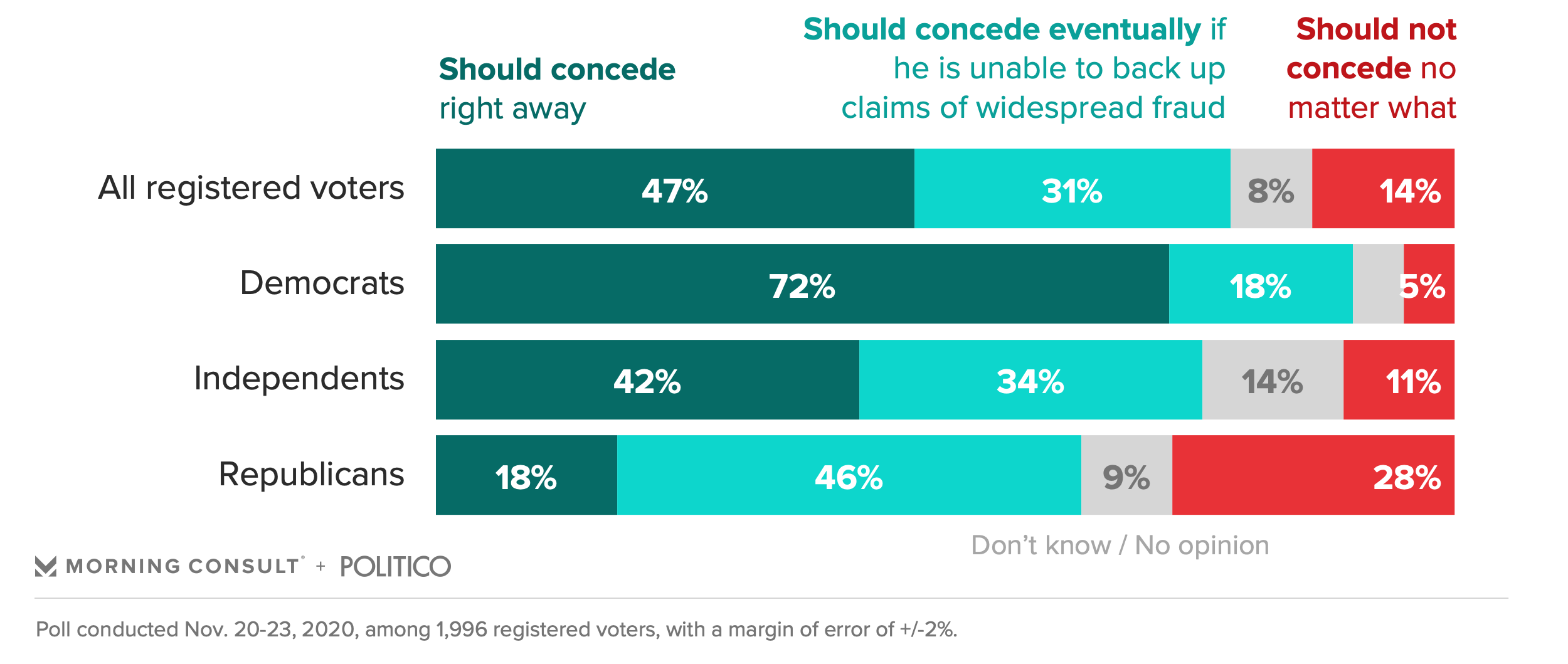 The share of Republicans who trust official election results has dropped by 43 points
The share of voters who say either that they believe the official results are "very" or "most likely" reliable, and that they "definitely" or "probably" trust who they declare to be the winner:
More than 3 in 5 voters who mistrust the 2020 election cite mail-in voting
The 33 percent of voters who said the election was not free and fair were asked whether each of the following reasons are why they hold that view: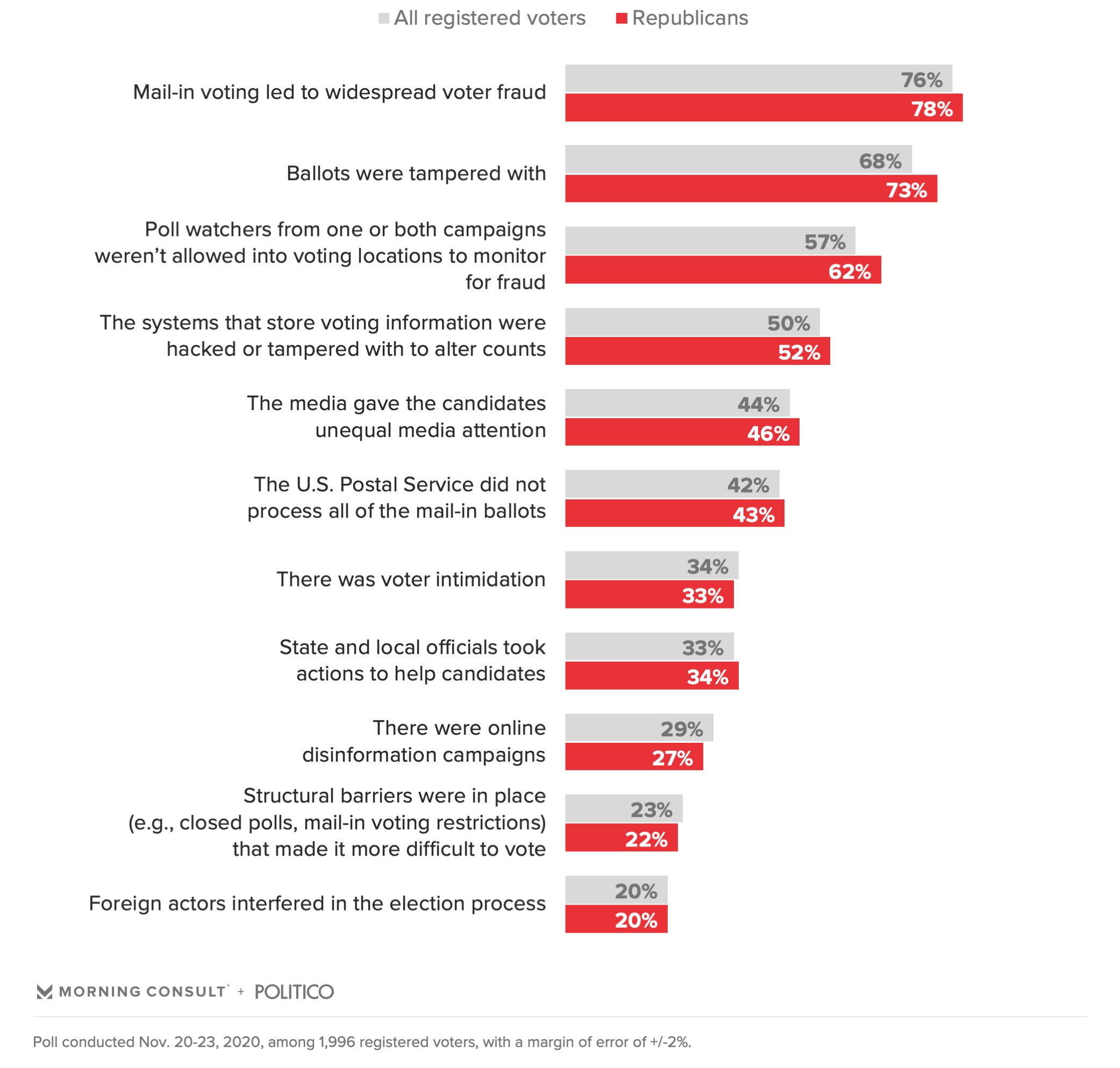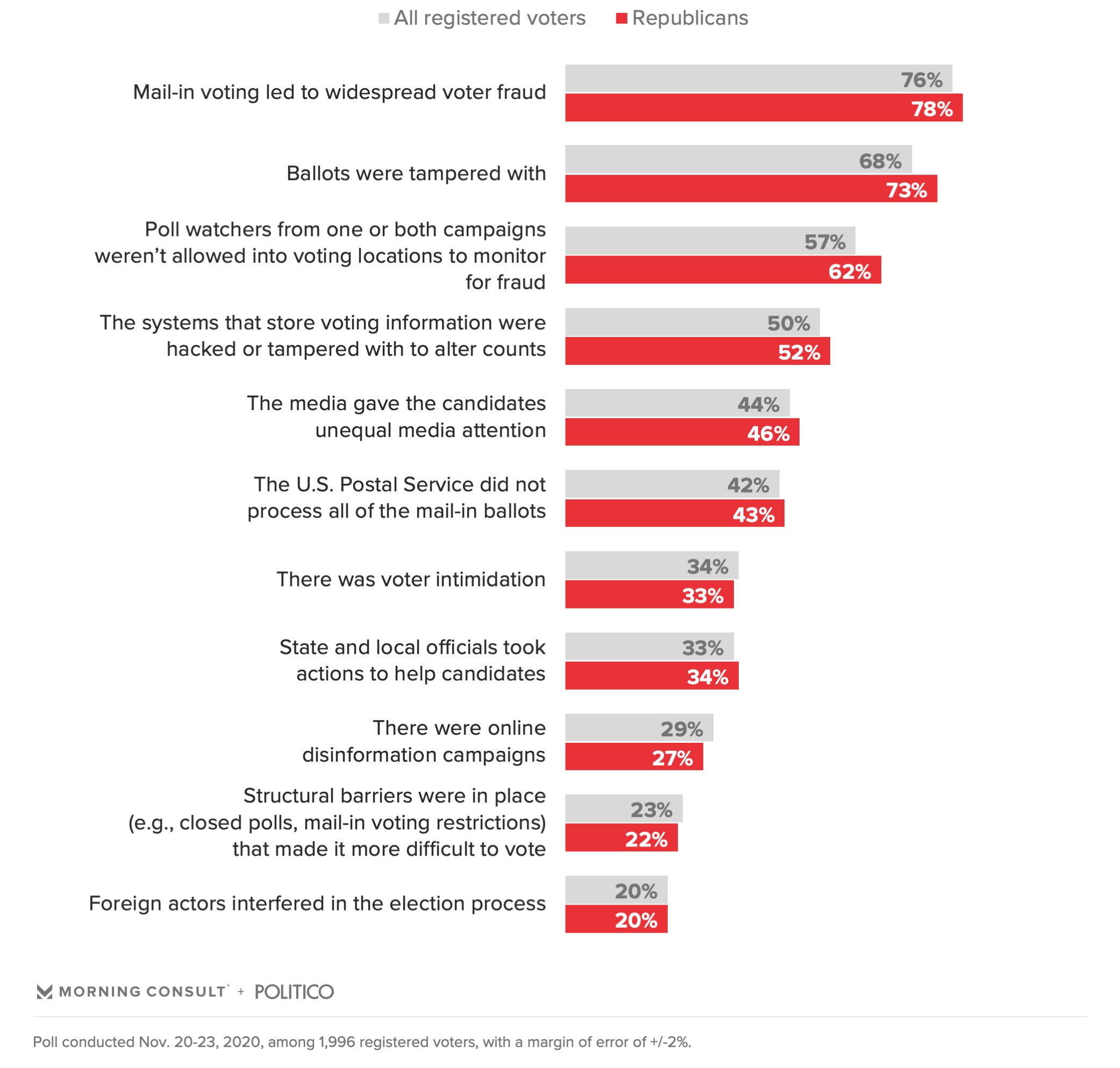 Even for states Trump won, Democrats trust the results more than Republicans
Share of voters who believe the results in each state are reliable based on what they've seen, read, or heard: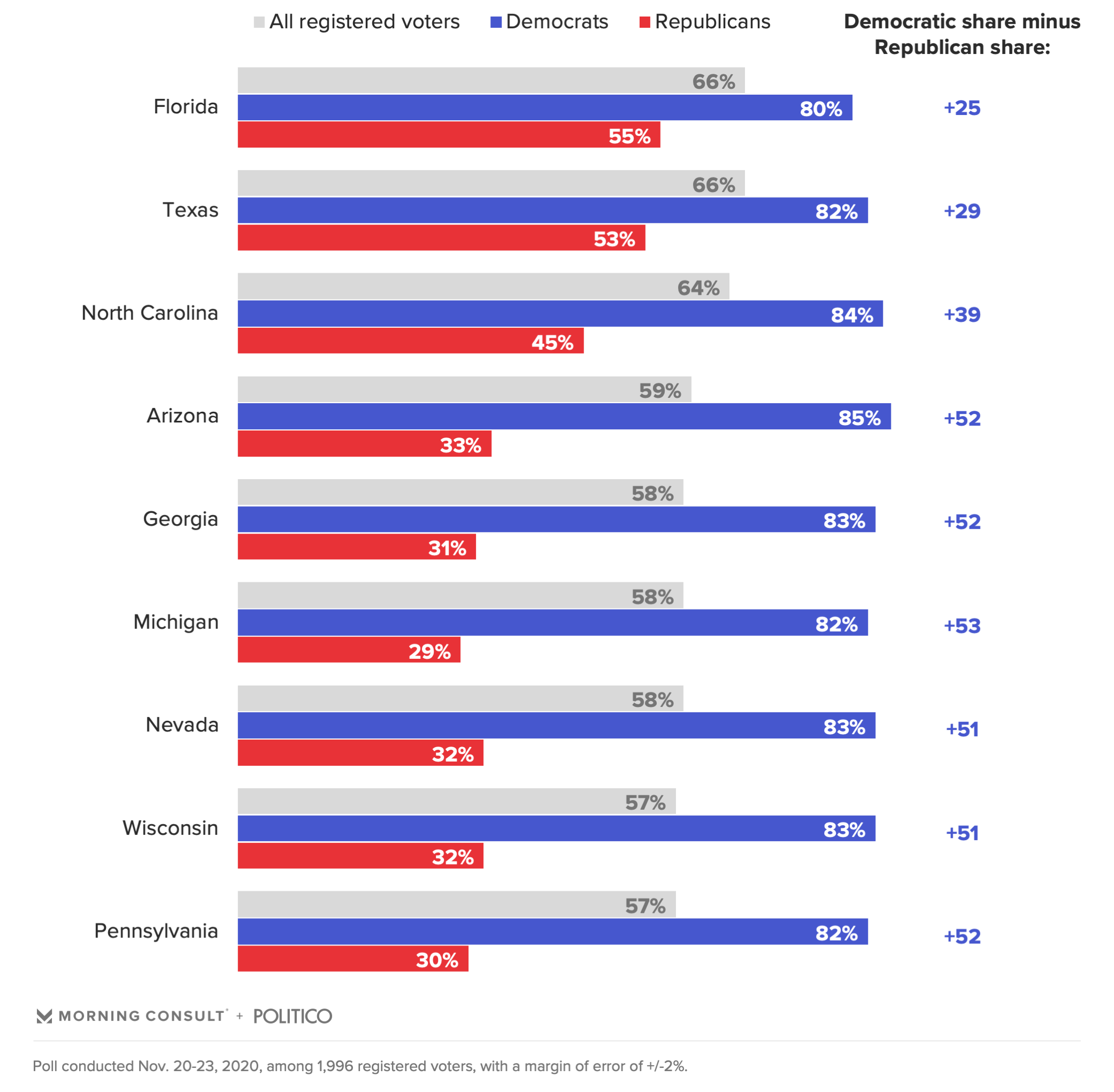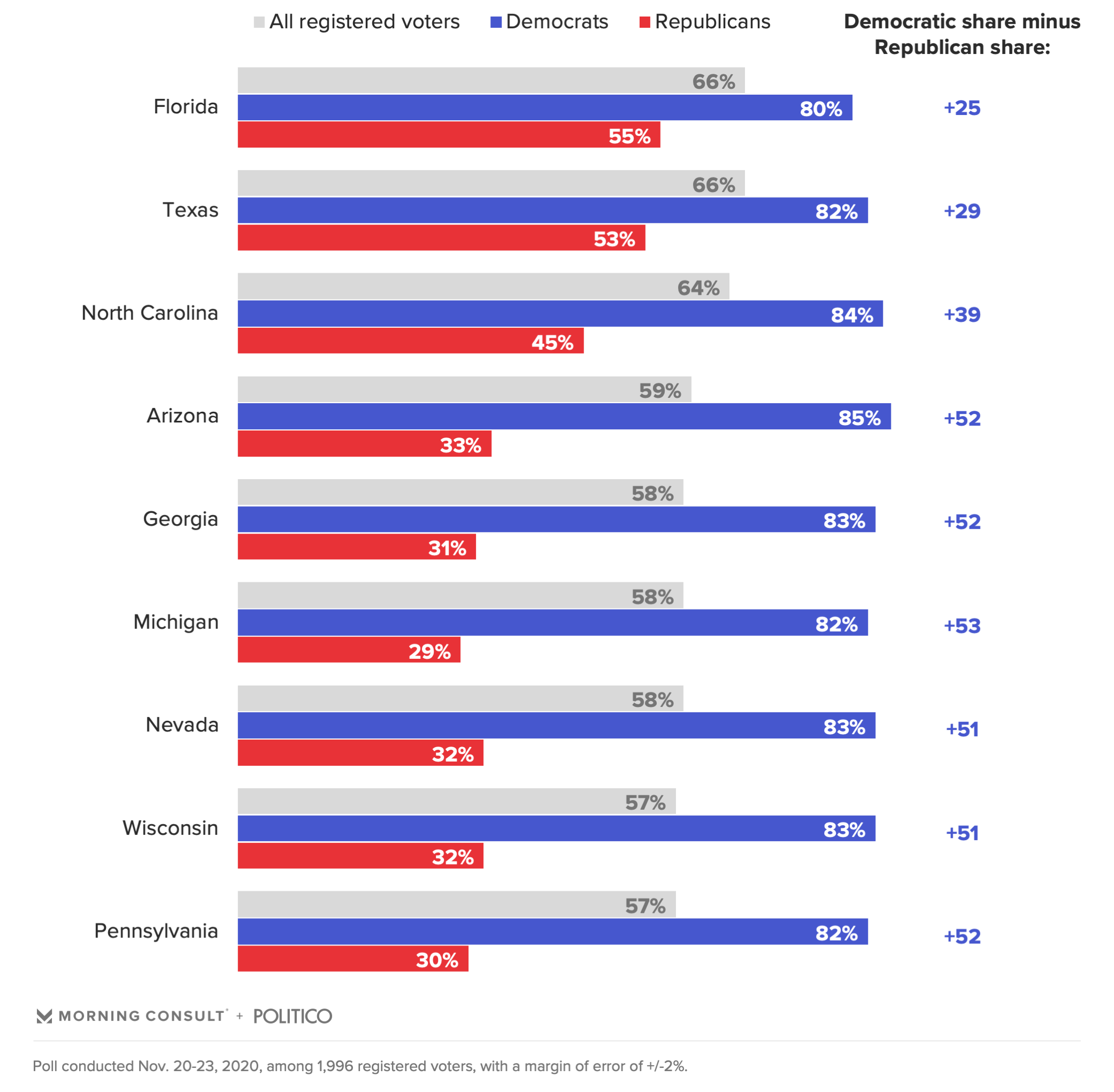 Most voters, including a plurality of Republicans, don't expect the results to be overturned
Voters were asked how likely they believe it is that the results of the 2020 presidential election will be overturned


Already low, Republican support for mail-in voting drops further
The share of registered voters who say they support states allowing residents to vote for their elected officials by mailing in ballots