U.S. Consumer Confidence Strong Heading into Black Friday, Cyber Monday
The Full Report is Available for Download Below
By John Leer, Senior Director, Morning Consult Economic Intelligence
This week's reading provides the first insight into U.S. consumer confidence heading into Black Friday and Cyber Monday, showing consumer confidence is strong despite increased uncertainty surrounding the phase-one U.S.-China trade deal.
Much of the financial news cycle last week focused on record high stock prices, and the trends over the past two months in equity prices are also evident in consumer confidence. However, whereas consumers gradually increased their confidence over the past two months, investors' views of future corporate profitability rapidly spiked over that same period. For that reason, equity prices appear more susceptible to downward pressures than consumer confidence if a trade deal does not materialize.
U.S. Consumer Confidence Strong This Holiday Season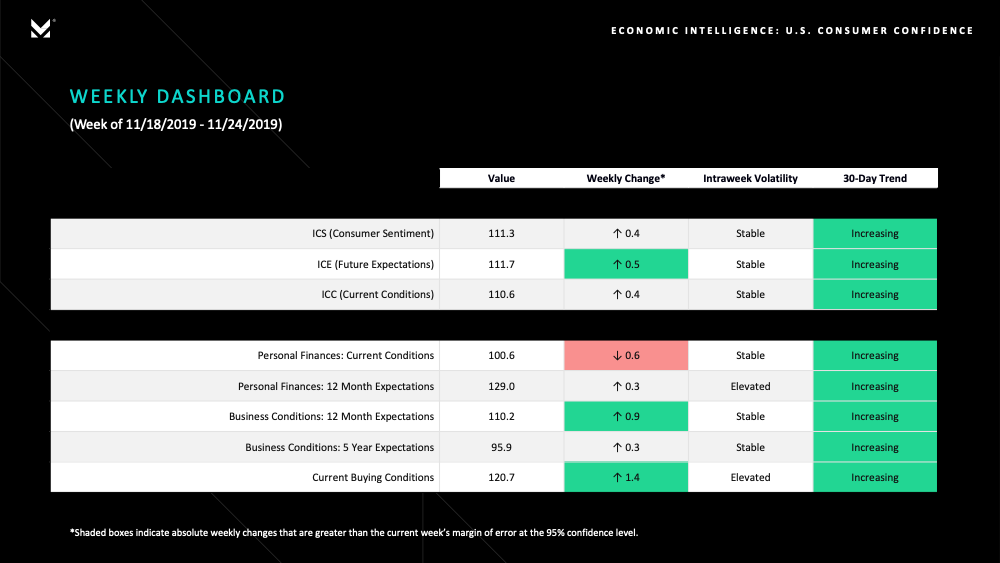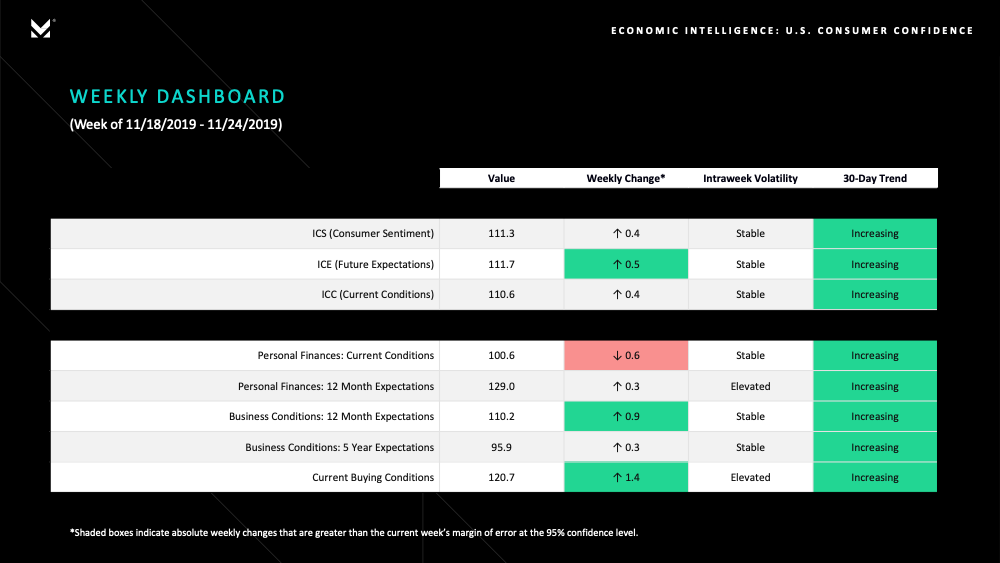 Aggregate U.S. consumer confidence rose modestly from November 18 – 24. The weekly Index of Consumer Sentiment (ICS) rose to 111.3, driven by increased optimism across virtually all income groups regarding future business conditions and current buying conditions. The Index of Consumer Expectations (ICE) notched a small, but significant increase to stand at 111.7. Finally, the Index of Current Conditions (ICS) also increased slightly to 110.6.
Consumers and Investors Confident Despite Increased Trade Uncertainty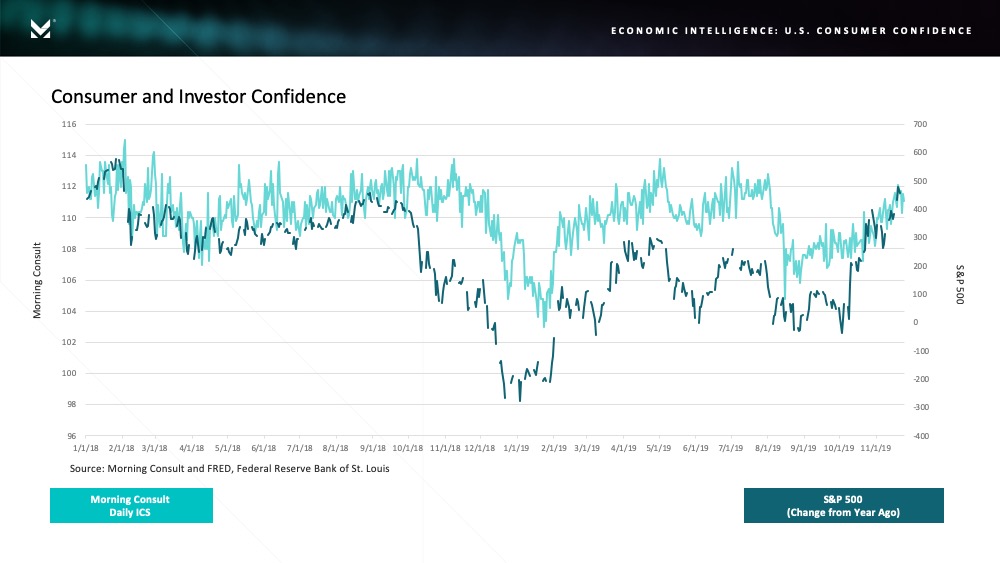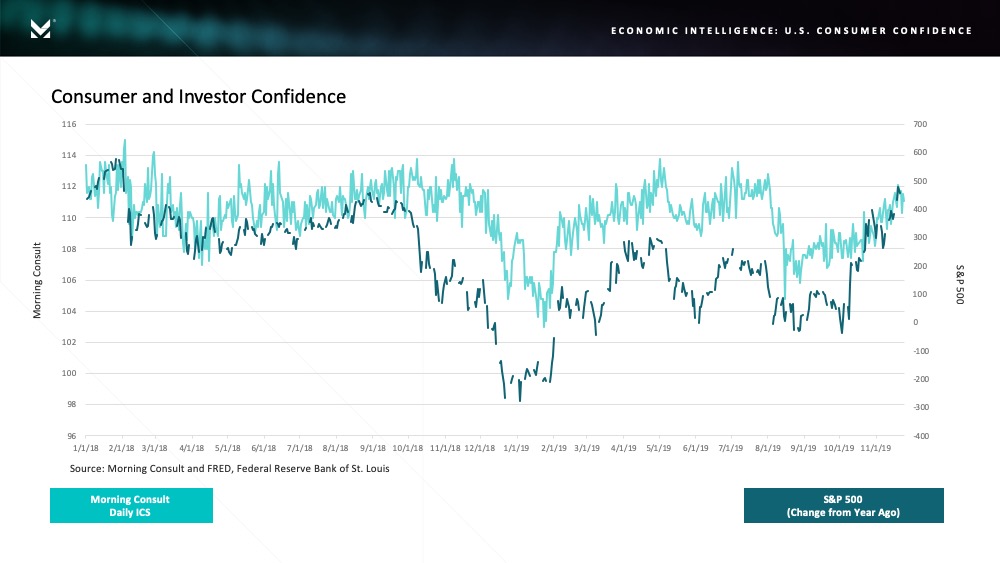 The details and timing of the phase-one trade deal with China are still unclear. Nevertheless, consumers and investors remain confident in the future. Morning Consult's daily ICS exhibits many of the same cyclical patterns as the detrended S&P 500 Index. Consumers' views of current and expected financial and economic conditions track closely to year-over-year changes in the S&P 500. Just as investors expect higher corporate profitability than they did this time last year, consumers are also more confident in their personal finances and in business conditions. Investor confidence rebounded more rapidly than consumer confidence in the wake of Trump's 10/11/19 phase-one announcement, which suggests that stock prices may fall harder than consumer confidence if the U.S. and China fail to reach a deal.
WSJ Readers See Things Differently
Most of the country became more optimistic about the country's economic future over the course of last week but not WSJ readers. Consumers who read the WSJ on a daily basis were significantly less optimistic when compared to last week. On the other hand, daily consumers of CNN, MSNBC, Facebook and Twitter all increased their expectations of future financial and economic conditions relative to the past week.
A flurry of economic indicators are released this week, including consumer spending for October, real GDP for Q3 and the Fed's Beige Book. However, barring a dramatic turn of events, it's unlikely that consumers will reevaluate their financial and economic outlooks over the Thanksgiving weekend.