What Words Consumers Like (And Don't Like) on Food Labels
From 'organic' to 'non-GMO,' what are the product labels that actually appeal to consumers today? A new report from Morning Consult sheds light on this and other key questions facing the industry. To get more insights download the report below.
Evaluating the Appeal of Food and Beverage Labels
Do each of the following words or phrases, commonly found on food or beverage products, make you more or less likely to buy the product?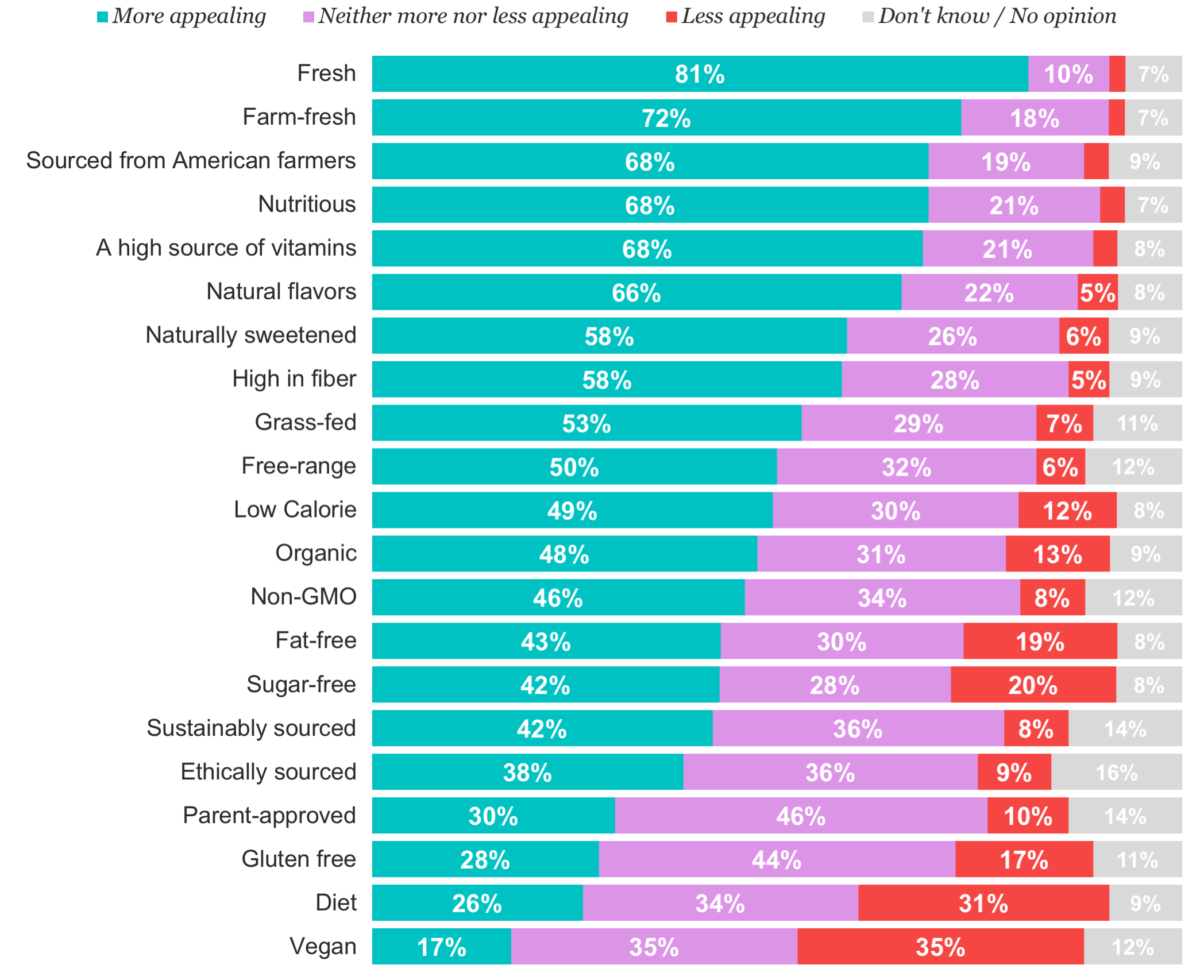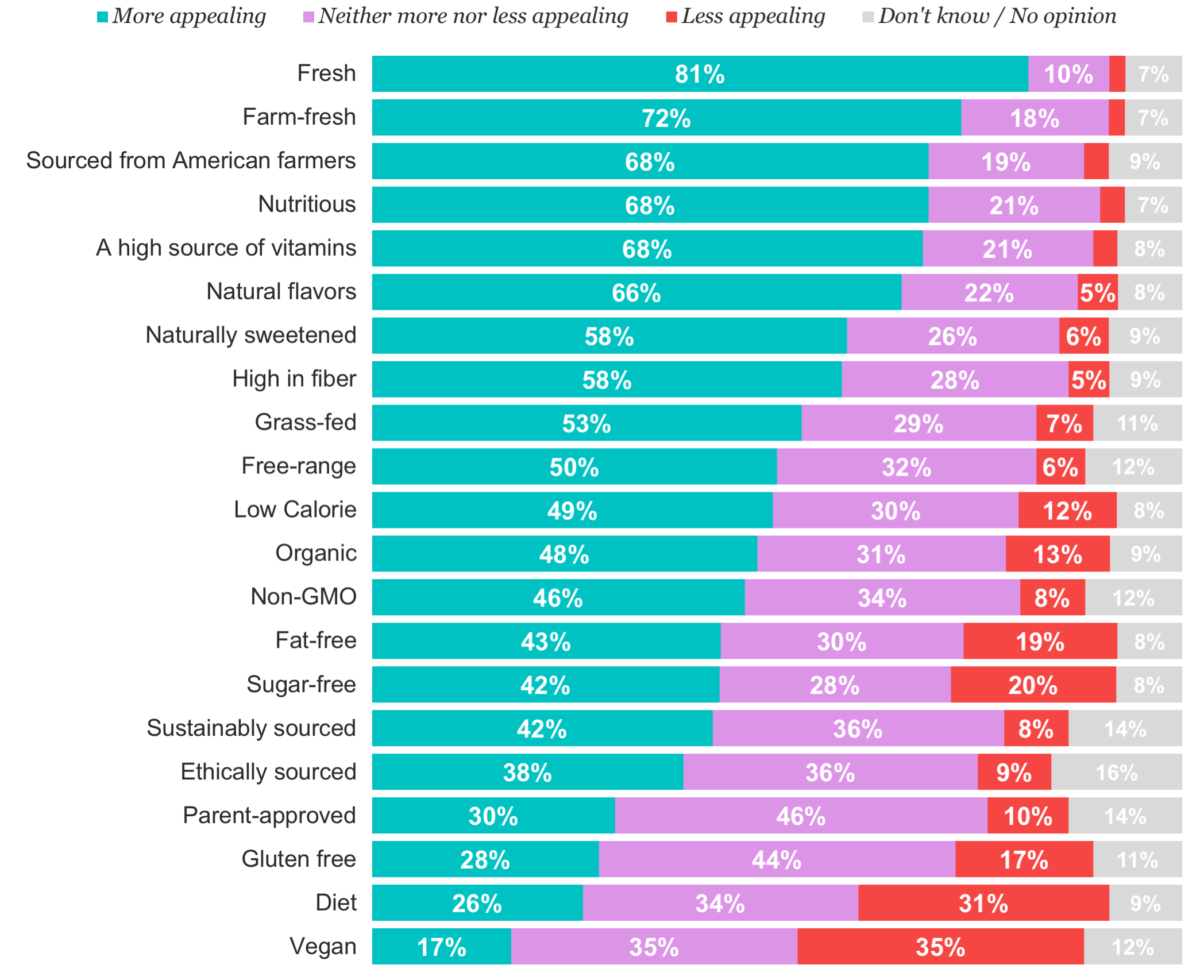 Other notable findings from this report:
65% of consumers who have never bought food or beverage products online also don't plan to in the future, regardless of advancements.
64% say that brand matters either "a lot" or "some" when purchasing soda, the highest level for any food or beverage item.
20% of Americans would consider paying $6 or more to have groceries delivered to their place of residence.
Methodology: This poll was conducted from May 07-11, 2018, among a national sample of 2,201 adults. Results from the full survey have a margin of error of plus or minus 2 percentage points.