POLITICAL INTELLIGENCE REPORT PREVIEW
Bernie Sanders is Losing Support With Young Voters
In recent weeks, Sen. Bernie Sanders' commanding lead with 18- to 29-year-old voters has slowly dwindled – dropping from a 28-point advantage over former Vice President Joe Biden to just 9 points.
This week's report features surveys conducted May 6 – 12, 2019 among 15,342 registered voters who indicate they may vote in the Democratic primary, including 2,887 voters aged 18-29.
Preview a selection of key findings, and download the full report below.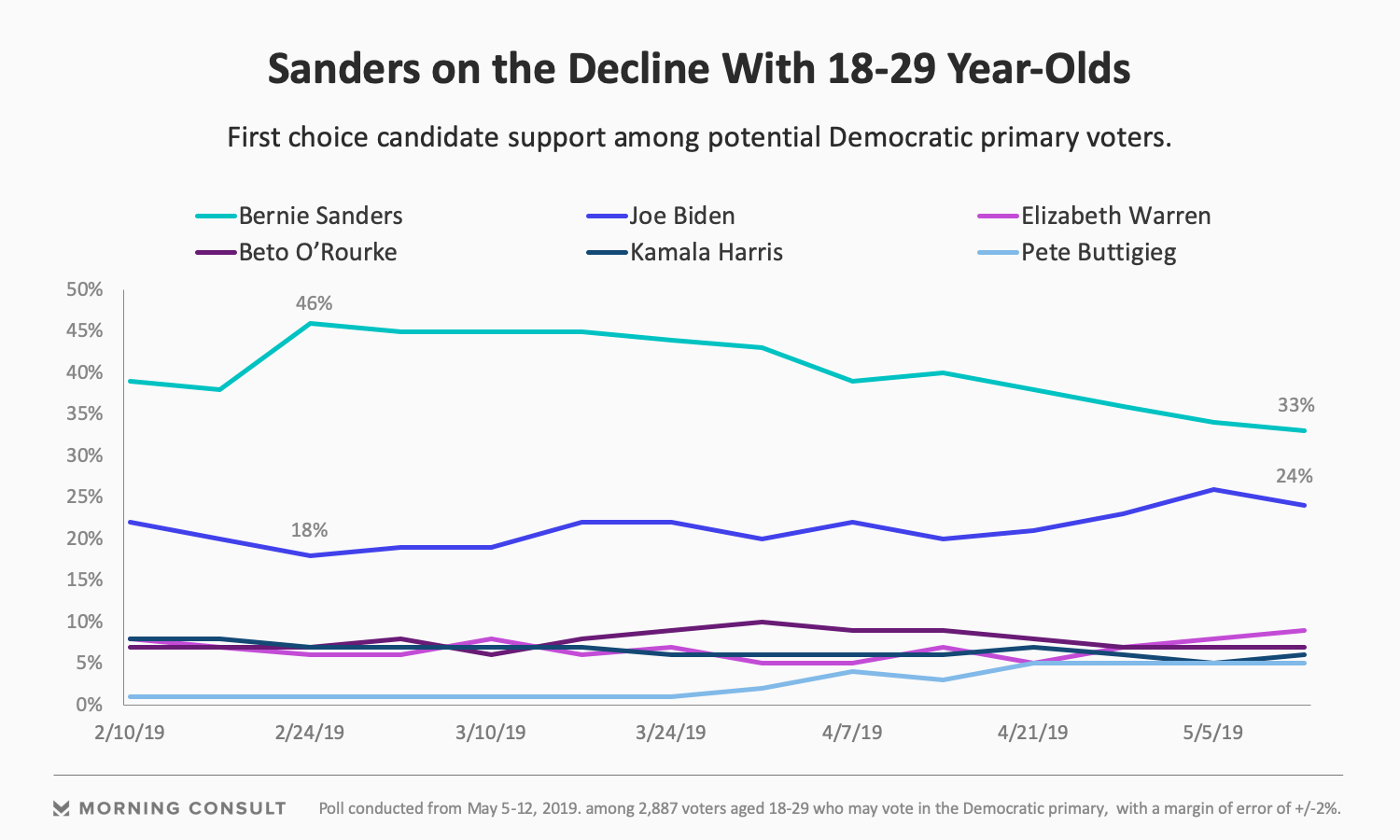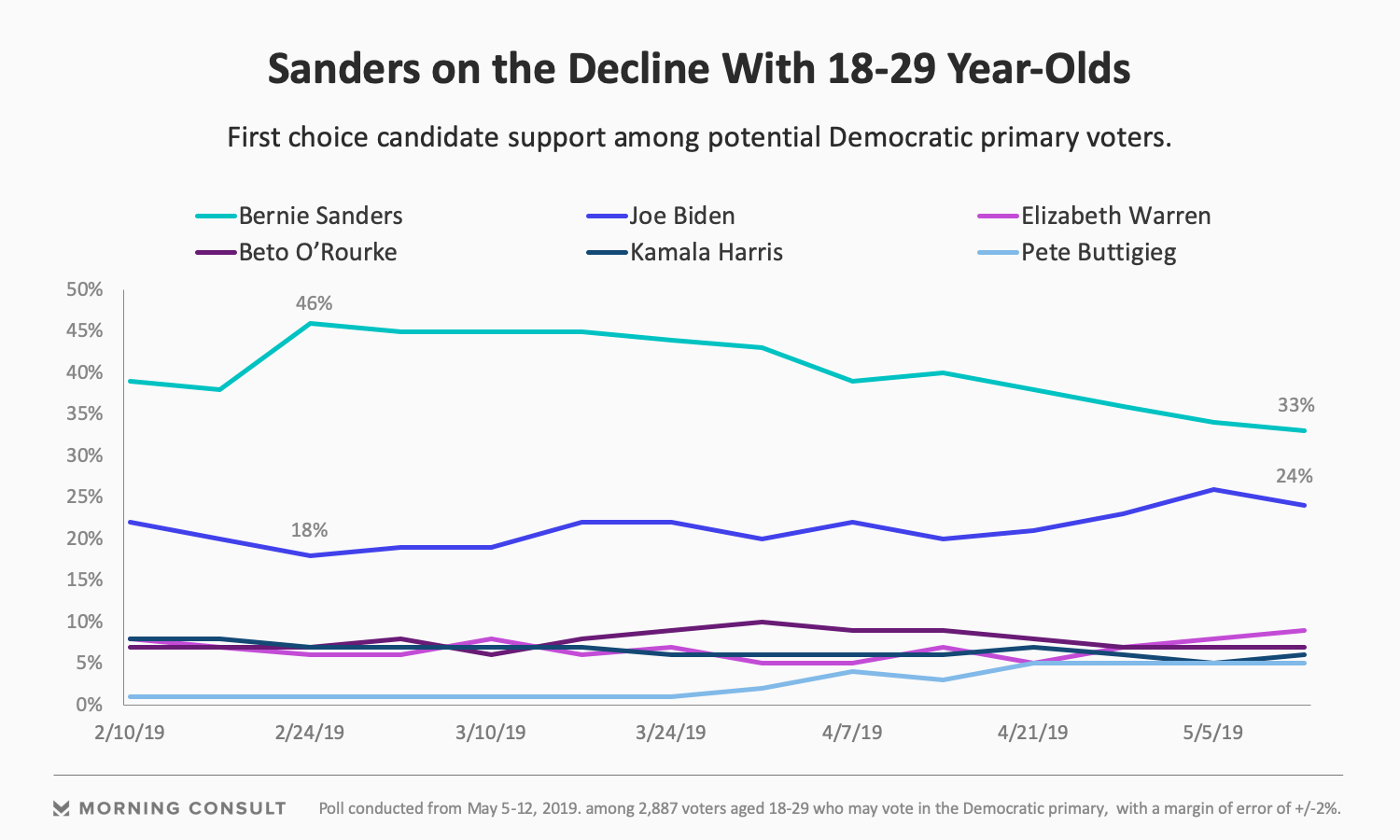 Sanders' support varies dramatically by age, and decreases significantly among older voters.