Yellen Defends Fed From Accusations of Partisanship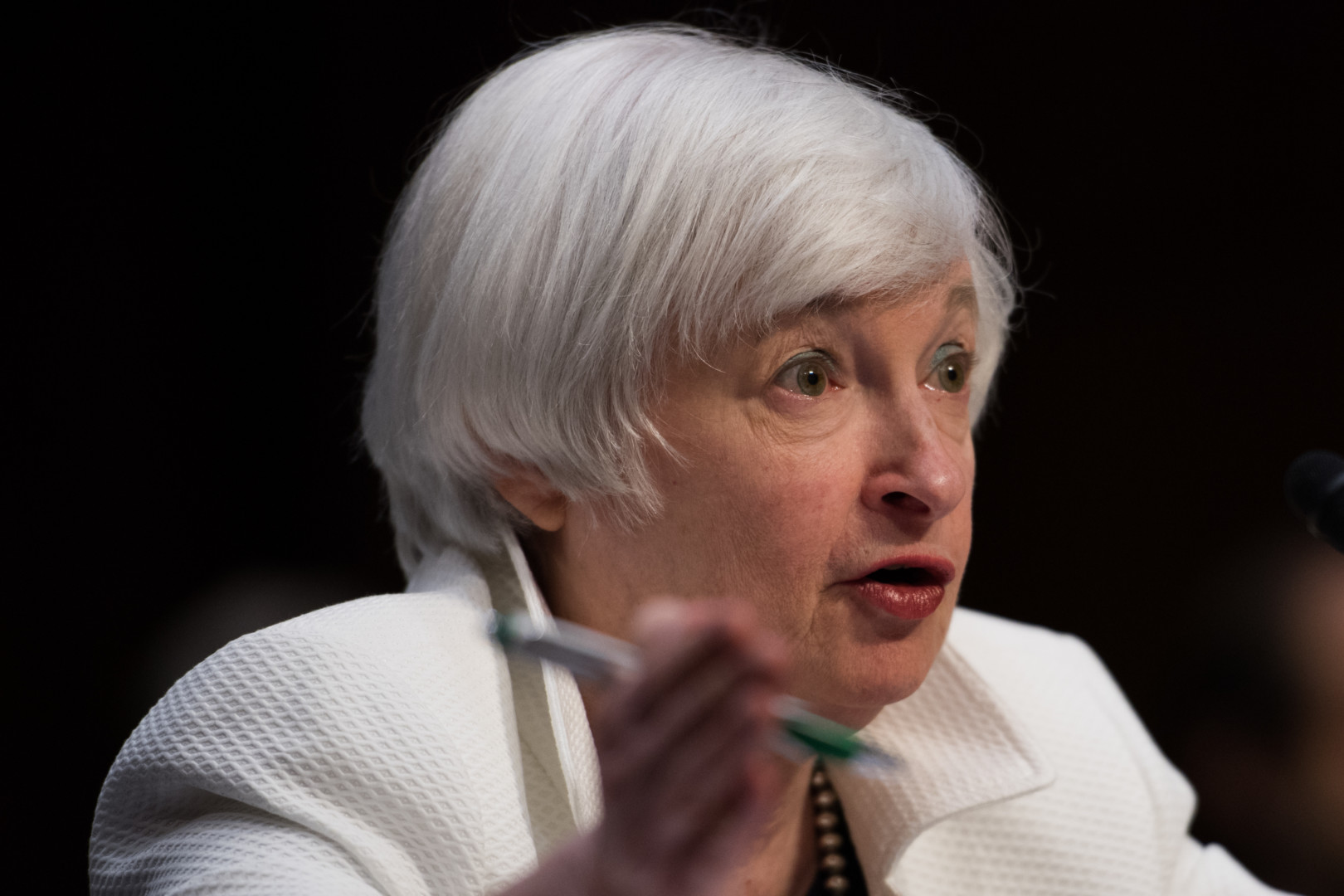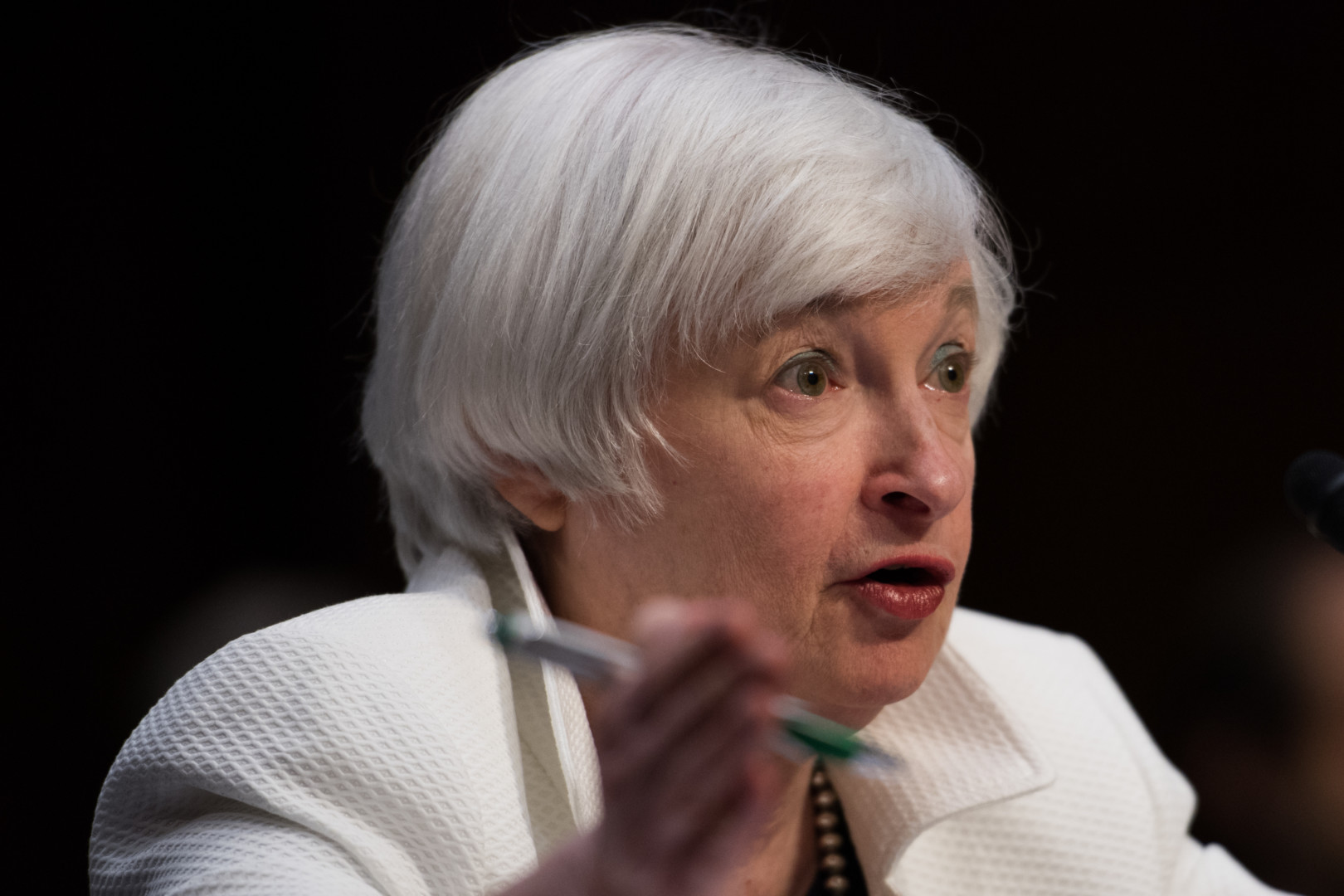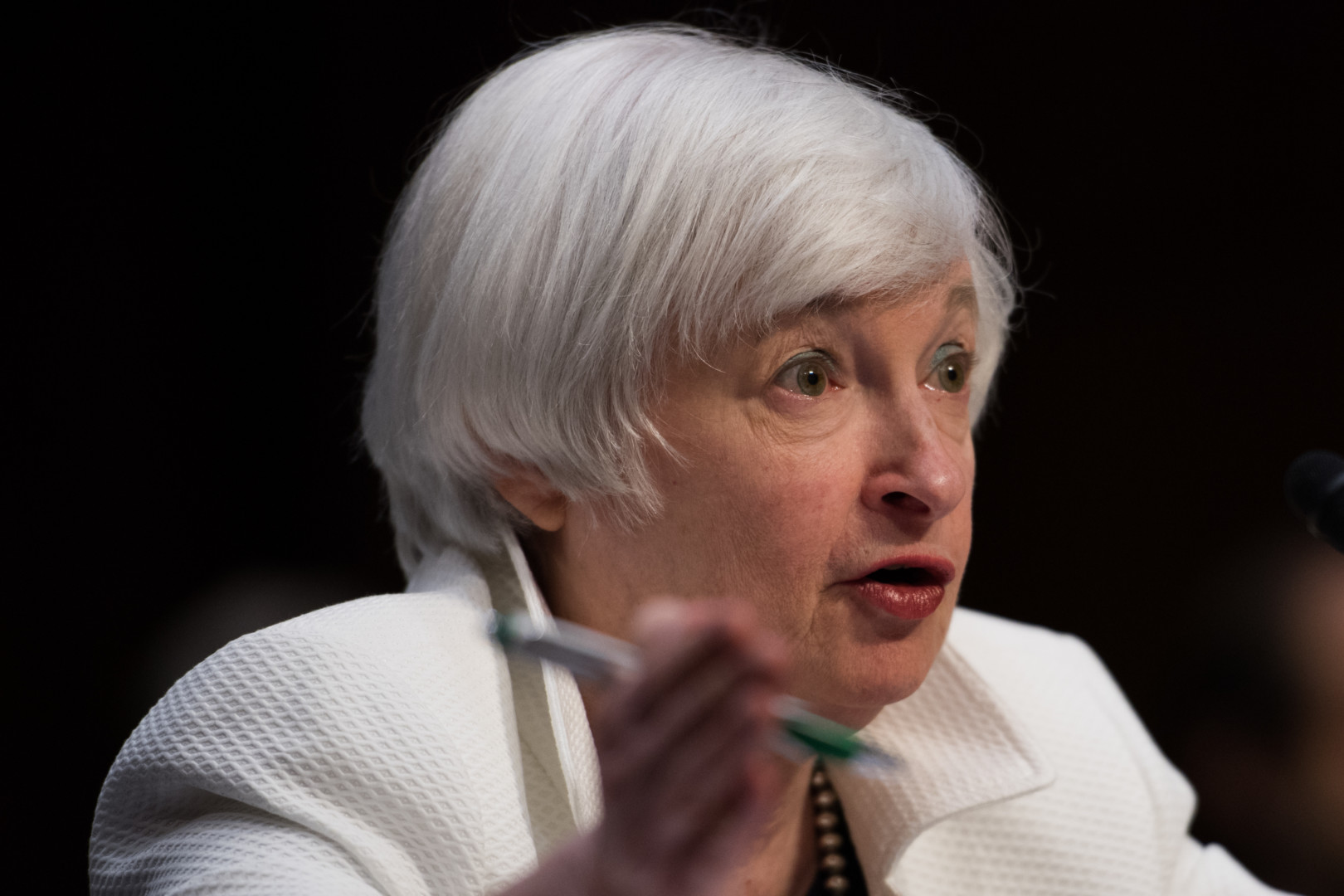 The recent comments of Republican presidential nominee Donald Trump suggesting that the Federal Reserve is acting in the political interests of the Obama administration cast a shadow over a Wednesday hearing on banking supervision featuring Fed Chair Janet Yellen.
At a hearing of the House Financial Services Committee, Yellen faced an onslaught of questions about the Fed's political independence from Rep. Scott Garrett (R-N.J.), the chairman of the Financial Services Subcommittee on Capital Markets and Government-Sponsored Enterprises.
Garrett, who represents a district in the New York suburbs and is facing a difficult re-election fight, grilled Yellen on multiple examples of apparent political activities at the Fed. He focused most of his questioning time asking about Fed Gov. Lael Brainard, who has made political donations to Hillary Clinton's presidential campaign. He asked Yellen whether Brainard has offered to recuse herself, or has been asked to recuse herself, from the Federal Open Market Committee's monetary policy decisions because she supports Clinton.
Yellen reiterated a point she's previously articulated — that Brainard's donations are legally permitted under the Hatch Act, which governs the political activities of federal officials. Garrett then pressed Yellen on whether Brainard's donations, combined with reports that she's being considered for a high-level political position in a possible Clinton administration, constitute a conflict of interest in FOMC decisions.
Yellen said she was not aware of the issue being a conflict, but she added that she could only answer the question definitively after consulting with legal counsel. Her hesitance in answering that question signals that Brainard's politics could present a problem for the Fed's reputation as an economically-focused agency.
Yellen made it clear that economics is the sole focus of the Fed. "What's important to me is whether or not, in our decision making, I see politics being brought to bear," Yellen said. "And I have never seen that on the part of any of my colleagues."
Yellen later said that she has "certainly never been pressured in any way by the administration."
"The administration, my experience has been, greatly respects the Fed's independence to make decisions in accordance with our congressional mandate," Yellen said in response to a question from Rep. Joyce Beatty (D-Ohio).
Garrett pressed on, also suggesting that there is a "revolving door" between the Board of Governors and the Treasury, exemplified by regular lunches Yellen has with political officials at Treasury.
Beatty came to Yellen's defense, saying the Fed chair's meetings with administration officials is a natural consequence of her intellectual stature.  "I imagine, in your historic position, that you get a lot of people who want to have lunch with you or want to meet with you because of your scholarship," Beatty said. "People just want to pick your brain and hear from you. … I'm glad that people in high places want to come and learn."
Garrett also said Yellen has included appeals to reduce income inequality in her public remarks. In his mind, those comments dovetail too nicely with political arguments that Obama and Obama administration officials make.
"Less and less people really do believe" that the Fed makes its decisions purely based on labor market and inflation data, as outlined in its dual mandate, he said.
"The public increasingly believes that the Fed's independence is nothing more than a myth," he said.
Garrett's argument provides some context to Trump's accusations that the Fed is acting politically by keeping interest rates artificially low to protect Obama's approval rating. At Monday night's presidential debate, Trump said Yellen's Fed is "doing political things."
"And believe me, the day Obama goes off, and he leaves, and goes out to the golf course for the rest of his life to play golf, when they raise interest rates, you're going to see some very bad things happen, because the Fed is not doing their job," Trump said, according to a transcript. "The Fed is being more political than Secretary Clinton."
At the hearing, a handful of committee Democrats scoffed at Trump's comments, without mentioning the businessman directly, before and after Garrett's interrogation. Rep. Carolyn Maloney (D-N.Y.) said Yellen's performance "has been nonpartisan, admirable, and has proven that she is more than capable of navigating these difficult waters."
"So I am disturbed by anyone, in a recent debate or anywhere, who suggests that Chair Yellen is somehow acting politically," Maloney said. "Nothing could be further from the truth, and I would like to thank you for your service to the country."