The Trump Divide Extends to Brands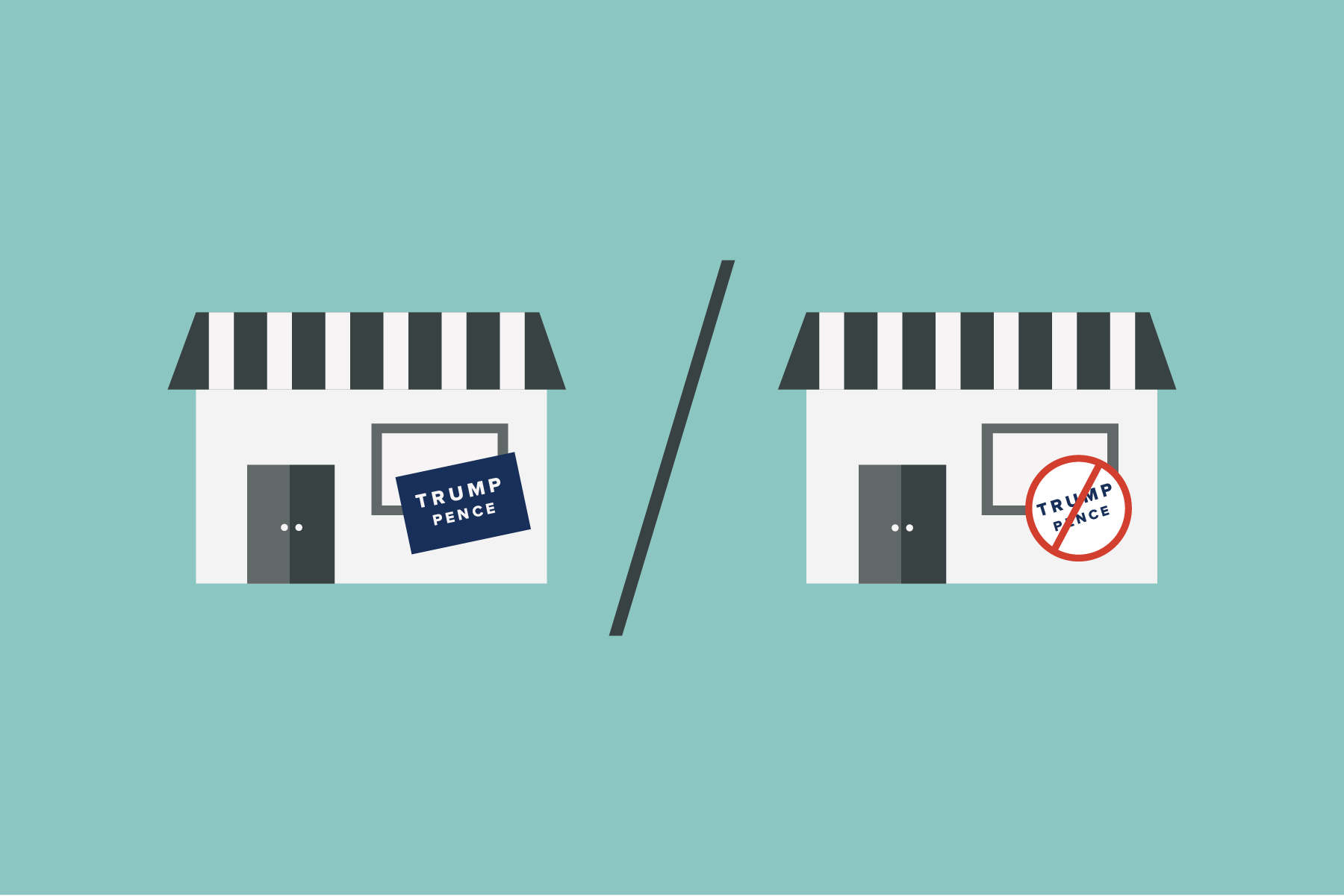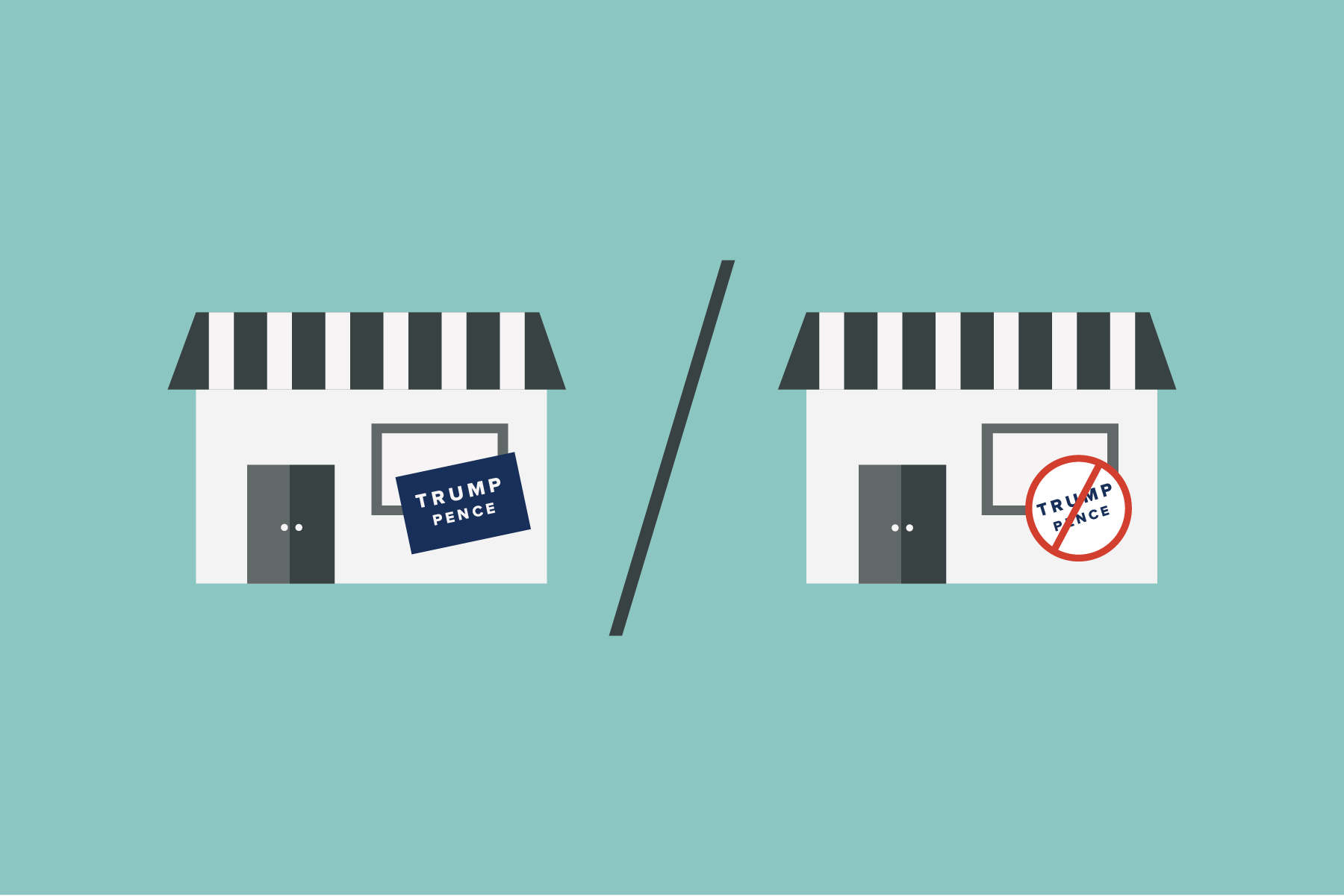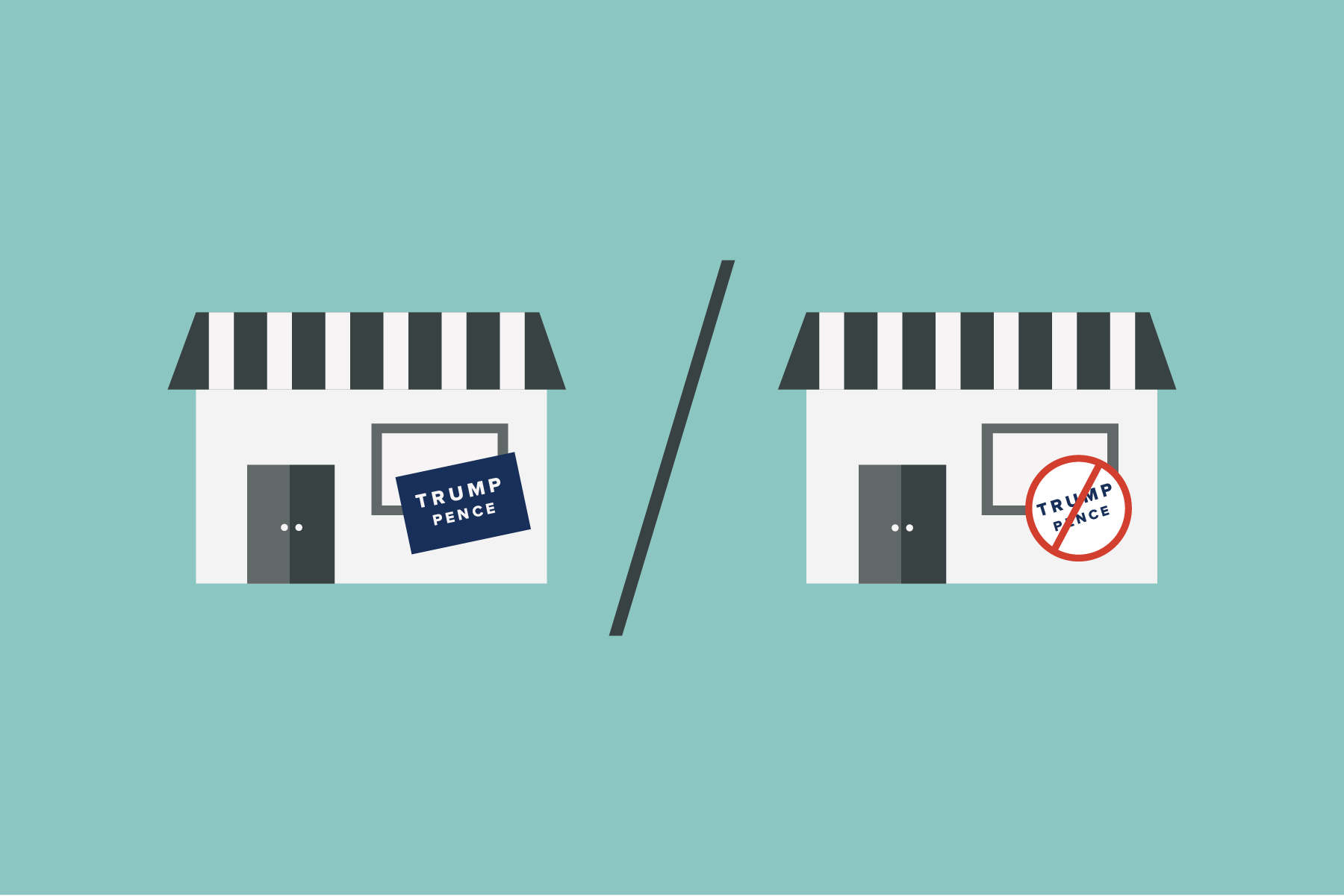 Almost everyone has taken a side in the aftermath of President-elect Donald Trump's unexpected victory, and traditionally non-political companies are no exception. But much like the partisan divide that remains after the election, Americans are just as split when it comes to whether they'll support or oppose businesses that take a position on Trump.
A Morning Consult poll found almost equal numbers of people say they are more likely to shop at a store because it sells Trump products (31 percent) versus those who say they are less likely to shop there for the same reason (35 percent).
Related: Election's End and Fewer Commercials Could Solve NFL Woes
The breakdown is nearly identical when our survey asked if consumers are more or less likely to support a brand that has removed Trump products: 32 percent say they are more likely to support a brand for removing Trump products, compared with 33 percent who say they are less likely to.
Not surprisingly, these numbers shift significantly with a person's political leanings. Forty-seven percent of Democrats, and only 11 percent of Republicans, say they are less likely to shop somewhere selling Trump goods. And 43 percent of Democrats say they like brands that have cut out Trump products, compared with 25 percent of Republicans.
For the specific brands that have waded into the oppose-or-support-Trump debate, taking a side doesn't appear to move the needle with consumers.
For brands like Yuengling, Home Depot and NASCAR, about a quarter of those surveyed said they had a less favorable view of those brands after learning that some current and former company executives had supported Trump.
While Yuengling, a family-owned business, threw its overall support behind Trump – "Our guys are behind your father," President and Owner Richard Yuengling reportedly told Eric Trump in October – Home Depot and NASCAR are gaining Trump supporters because of endorsements from top executives, and even some NASCAR drivers.
Likewise, brands that have pushed back on Trump also saw a quarter of people saying they had a less favorable view of the brand. That affects companies like Macy's –whose CEO dug in his heels after a post-election decision to pull Trump's menswear line – and Starbucks, whose chairman and CEO said he was "stunned" by the election outcome. Some NBA teams even said they will no longer stay in Trump hotels.
About a quarter to a third of people said they had a more favorable view of a brand based on the company's actions toward Trump, regardless of whether the brand was supporting or opposing the president-elect.
Professional opinions are also split when it comes to what a brand should do.
Ramsey Poston, president of strategic communications firm Tuckahoe Strategies who used to run communications for NASCAR, invoked Michael Jordan's famous nonpartisan quote that "Republicans buy sneakers, too." Poston said brands "need to work hard to manage reputation properly to make sure products are inclusive and available to all customers."
Communication is integral, both publicly facing and internally – which includes third parties – and so is focusing on company values, he said.
While that doesn't preclude representatives of the brand from aligning themselves with a cause, Poston added, in such a "highly charged environment" brands need to remain "clear and transparent" about the company's mission.
"Put the emphasis on the brand," he said, using MillerCoors and its history of Coors family members backing Republicans as an example of a brand that "found a way to make their brand appeal to larger market."
Carol Cone, founder of PR consultancy, said brands should be taking a stance when the opportunity arises, particularly "in social issues that are aligned with their business, their brands, their purpose, their true meaning."
"They shouldn't shift because that would be inauthentic," Cone said. "They might need to stay the course – they might need to do more if there are new holes that happen in the social safety net."
Millennials are on their way to comprising the biggest share of the U.S. consumer base, and they've bucked traditional media for their peers' social channels, Cone said.
"To be able to continue to engage with them and continue to appeal to them," she said, companies "need to authentically bring their social and environmental commitments even to a higher level," adding that people now have such a glut of choices that "brands need to matter to people so they're selected."
The Morning Consult poll of 2,088 adults was conducted from Nov. 16 through Nov. 18 and has a margin of error of 2 percentage points.
Clarification: The Home Depot co-founder who voiced support for Trump retired from the company in 2002.
Correction: A previous version of this story misspelled Ramsey Poston's last name.