New Carbon Capture Bill Has Bipartisan Backing From 25 Senators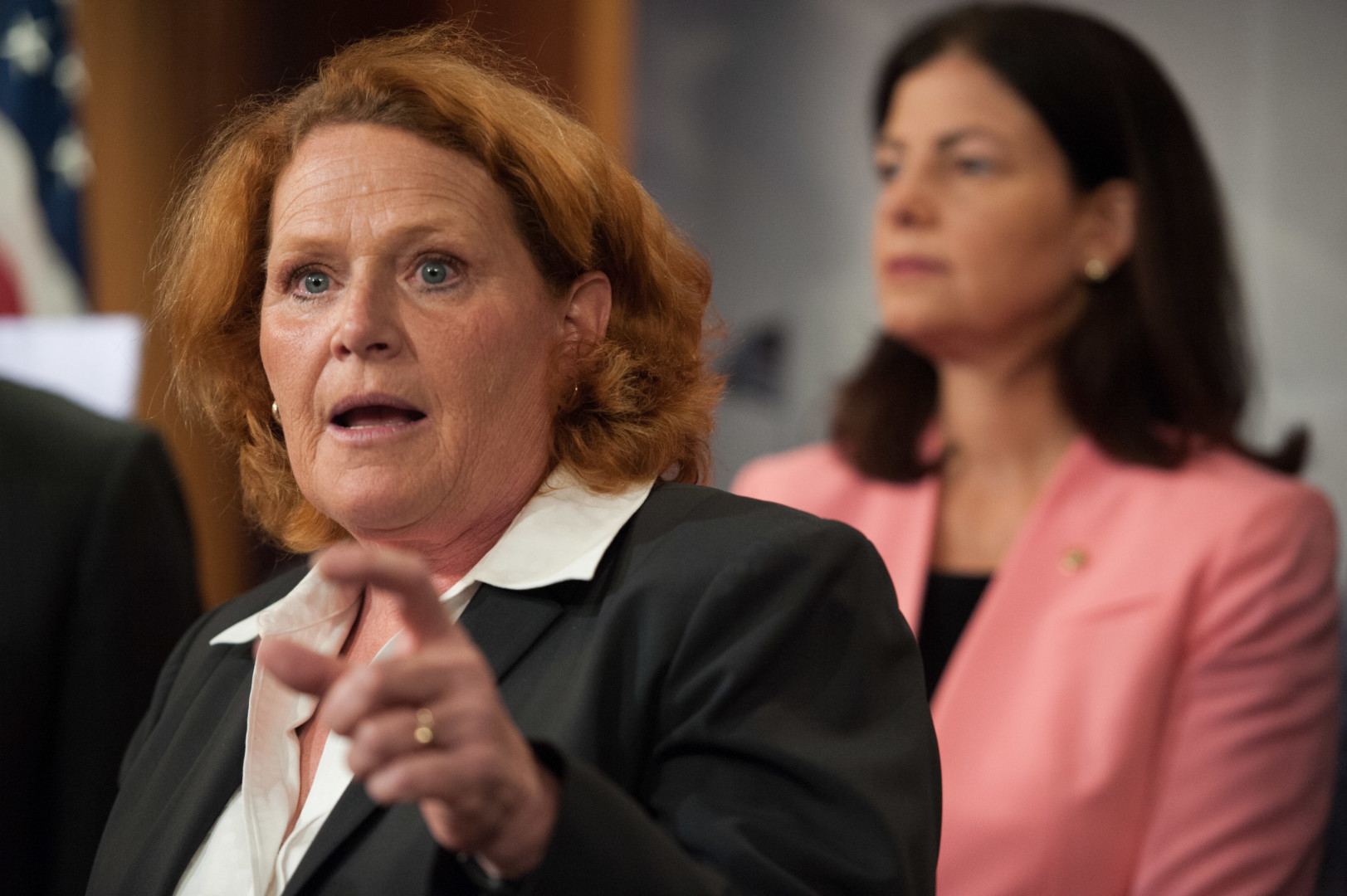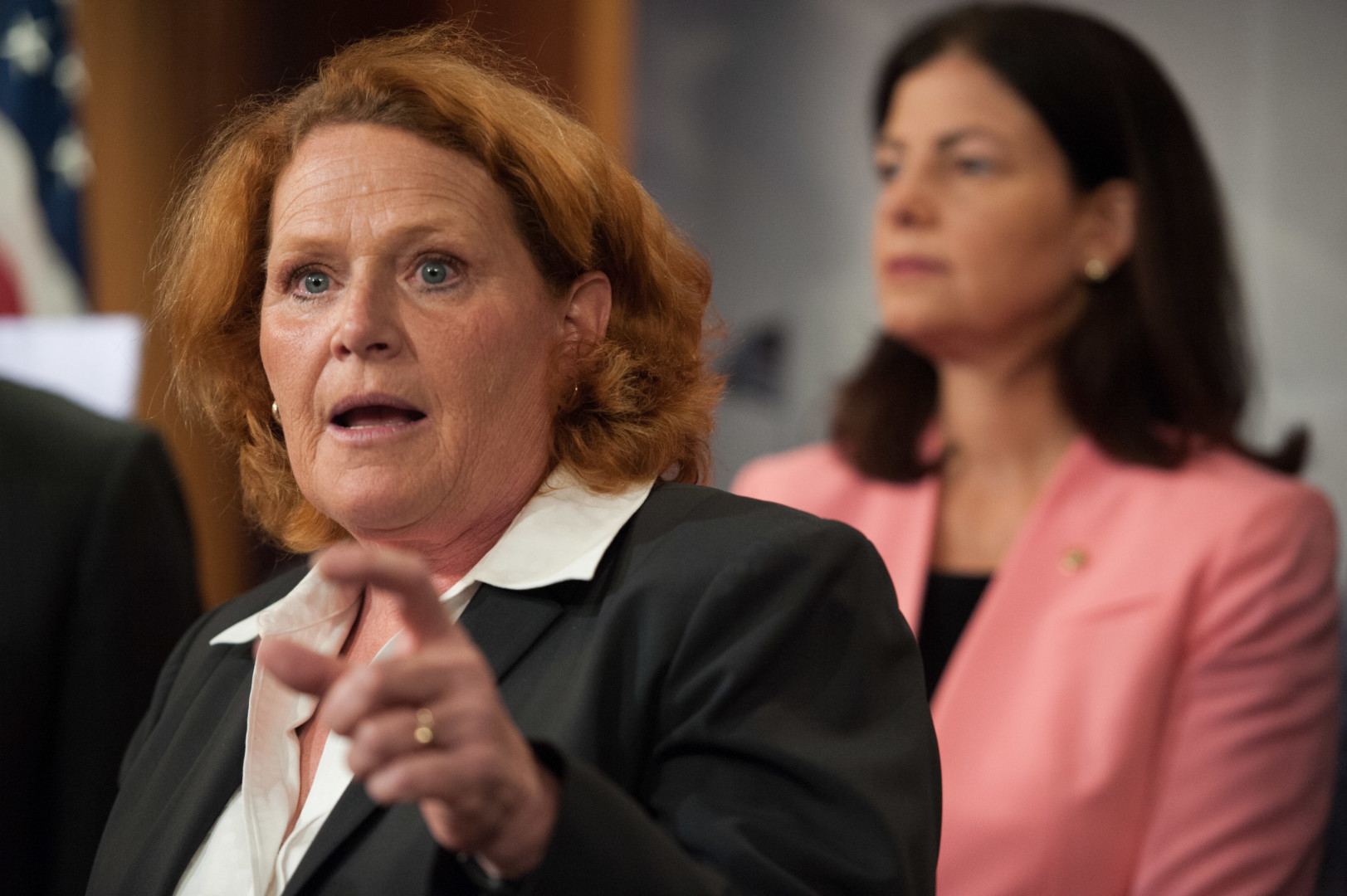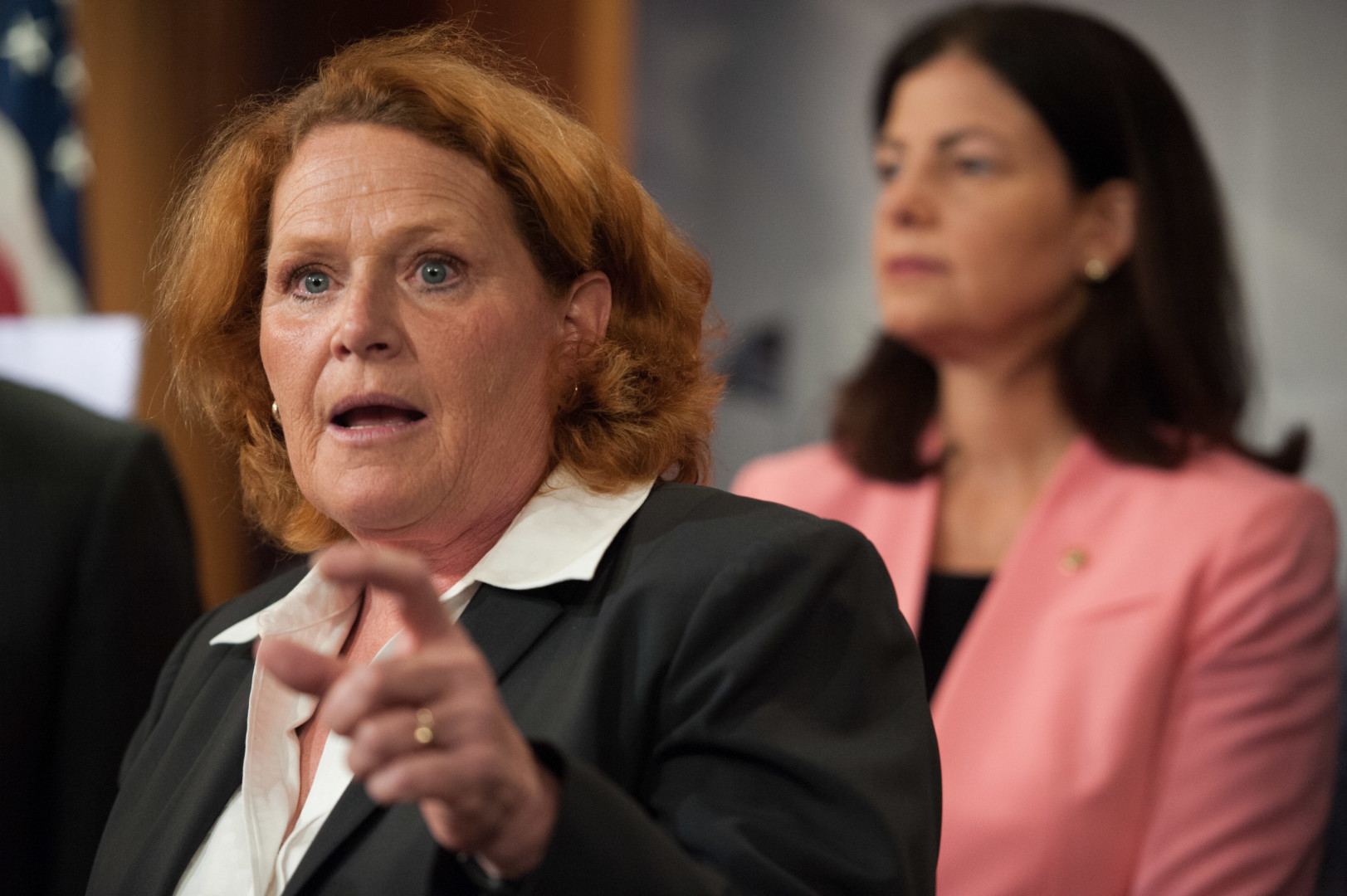 Legislation that would expand the tax credit for carbon capture, allowing companies to retain incentives to invest in the costly technology, was introduced on Wednesday with bipartisan support from 25 senators.
The measure, sponsored by Sen. Heidi Heitkamp (D-N.D.), counts six Republicans among its co-sponsors and builds off the framework of a similar bill introduced last year.
Carbon capture gives companies a way to reduce greenhouse gas emissions from coal-burning facilities, the highest source of carbon dioxide pollution in energy production. Besides sparing the atmosphere, the technology produces an isolated gas that can be sold back to oil producers and used in oil fields in a process called enhanced oil recovery, which requires a network of carbon dioxide pipelines.
"Not only will it help us protect our coal industry, which is so critical to states like West Virginia, but it will also help us expand our coal production, reduce our emissions and compete internationally as other countries continue to build coal plants to power their economic development," Sen. Shelley Moore Capito (R-W.Va.), one of the co-sponsors, said in a statement Wednesday.
Carbon capture technology requires a large financial investment — but not from all energy players. The power sector uses an expensive process to separate carbon dioxide in the coal burning process, and a similar process could be modified for commercial natural gas-burning plants. While producers of biofuel, such as ethanol, have an easier job of separating the gas emitted in the fermentation process of corn and other biomass, smaller ethanol producers need incentives to invest in building up pipeline infrastructure.
"There's millions of tons of carbon dioxide that is of high purity and is of a fairly low cost to capture and make suitable for putting in a pipeline to transport to oil fields for enhanced oil recovery and storage," Brad Crabtree, vice president for fossil energy at the clean energy advocacy group Great Plains Institute, said in an interview Wednesday.
Building out infrastructure for capture and storage would benefit from overhauling the Section 45Q tax credit, which gives companies incentives to expand their pipeline network for carbon dioxide. The bill would remove a cap on the amount of captured carbon that can qualify for the tax credit, and increase the federal reimbursement for carbon capture storage and re-utilization.
The government currently offers a $20 per ton metric tax credit for carbon stored underground, and a $10 credit per metric ton for carbon captured and injected into oil and natural gas fields for enhanced oil recovery. The legislation would increase the credits to $50 and $35 per ton, respectively, much like the measure introduced last year.
"These are well-demonstrated technologies," Crabtree said. "It's not a technological question, it's a cost question."
When presenting the bill, Heitkamp called the legislative effort a testament to bipartisan efforts. Among the Republican co-sponsors are Senate Environment and Public Works Committee Chairman John Barrasso (Wyo.) and Sen. Lindsey Graham (S.C.), who both helped write the bill.
The legislation also has broad support from conservation groups, labor unions and the energy industry — Southern Company, Arch Coal, Peabody Energy and Occidental Petroleum.
The bipartisan legislation introduced by Heitkamp last year did not advance through the Senate, even with 19 bipartisan co-sponsors, including Majority Leader Mitch McConnell (R-Ky.).
McConnell is not a co-sponsor of this year's bill, but according to Heitkamp he "continues to be very supportive of" the carbon capture technology while he works on figuring out where it fits into the larger issue of tax reform.
McConnell's did not immediately respond to a request for comment.
Rep. David McKinley (R-W.Va.) and Rep. Carlos Curbelo (R-Fla.) have both introduced similar bills in the House to support carbon capture, with both garnering support from Democrats.