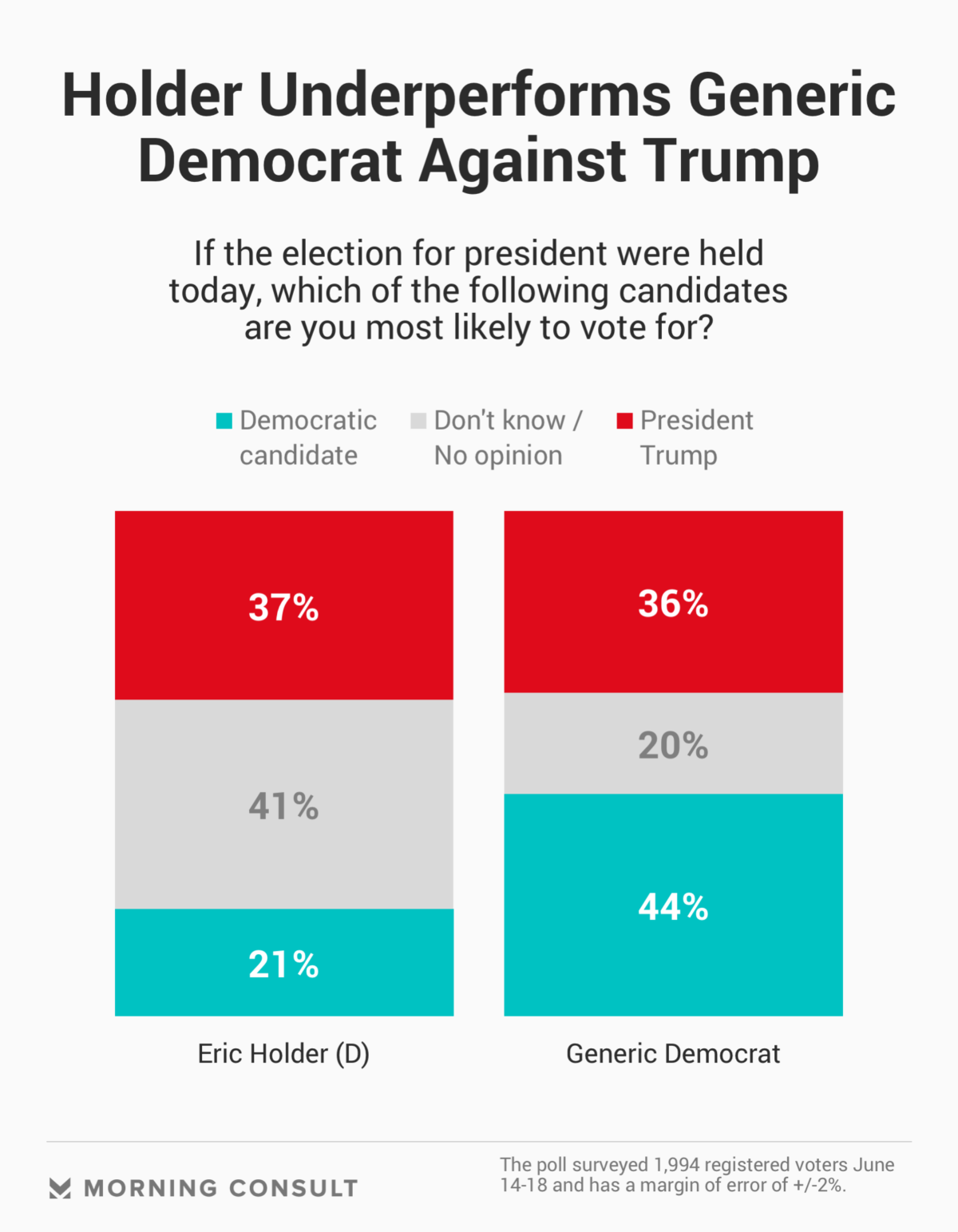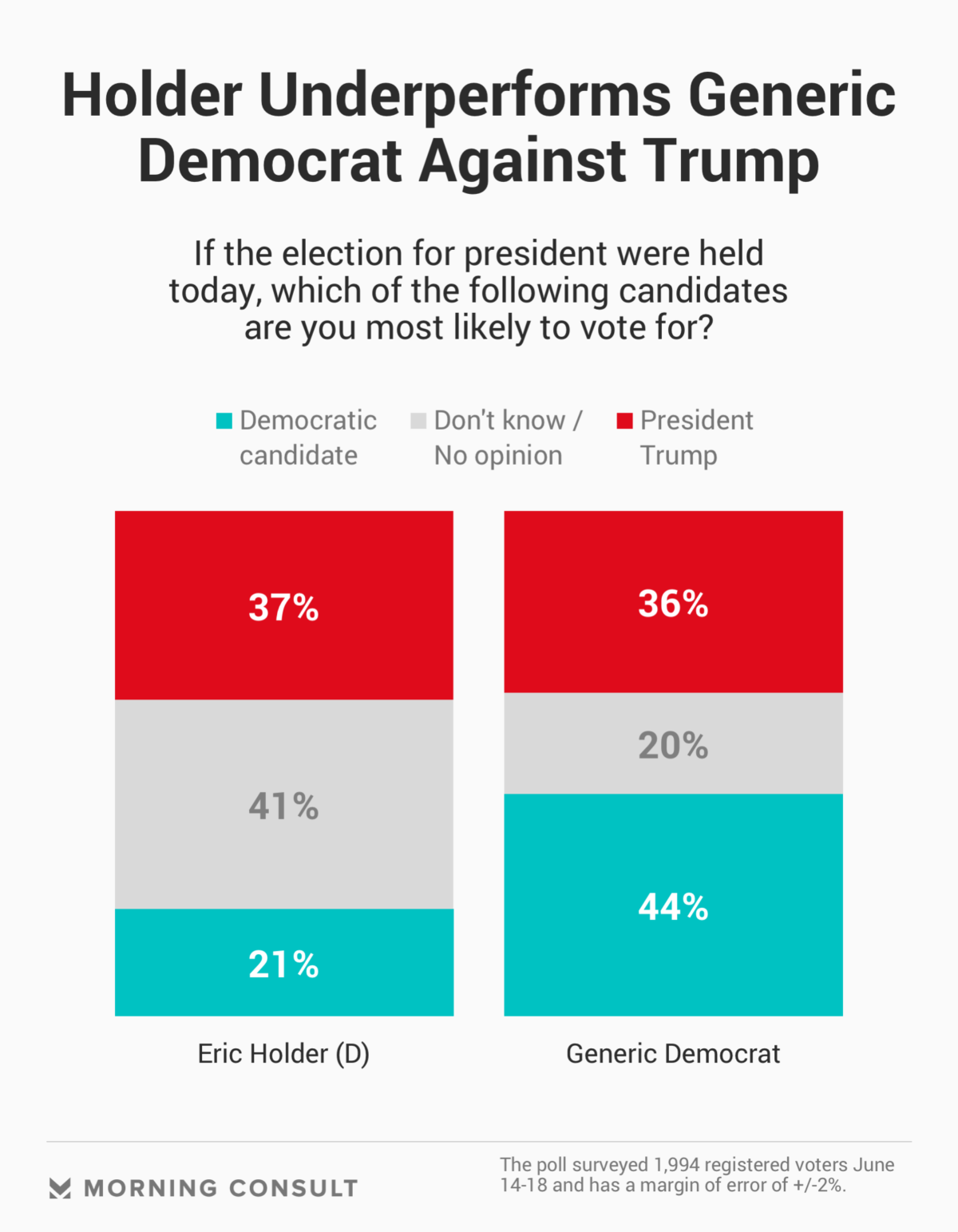 A plurality of voters have no opinion of Eric Holder or have never heard of the former attorney general, and Holder would lose against President Donald Trump if the presidential election were held today.
A new Morning Consult/Politico poll of 1,994 registered voters found Holder trailing Trump 21 percent to 37 percent in a hypothetical presidential matchup, with 41 percent of voters saying they don't know or have no opinion of Holder, who has led a Democratic crusade against gerrymandering since 2016.
Holder – currently a lawyer at the firm Covington & Burling LLP and chairman of the National Democratic Redistricting Committee – served as attorney general for six years under former President Barack Obama and was the first African-American to hold the job. During an interview with MSNBC in April, Holder said he was thinking about running for president in 2020 but has not made any decision yet.
Fifty-two percent of Democrats in the June 14-18 poll were undecided when asked about Trump versus Holder, while another 42 percent said they would support the former attorney general. Among the sample of African-American voters, 58 percent weren't sure or had no opinion, while 33 percent said they would support Holder.
While Holder would trail Trump if the presidential election were held today, an unnamed Democratic candidate would lead the president by 8 percentage points, 44 percent to 36 percent.
The generic spread is nearly identical to the results in a Nov. 16-19 Morning Consult/Politico poll, when 44 percent of voters said they would choose the Democratic candidate and 35 percent said they would vote to re-elect Trump. Both surveys have a margin of error of plus or minus two points.
In the Nov. 16-19 poll, Sen. Bernie Sanders (I-Vt.), who lost the Democratic nomination to challenge Trump in 2016 to Hillary Clinton, had a 6 point advantage over Trump's 36 percent level of support. In a survey conducted earlier that month, former Vice President Joe Biden led Trump, 46 percent to 35 percent.