Candidates Should Not Accept Foreign Opposition Research, 3 in 5 Voters Say
Republicans most likely to say campaigns should take the information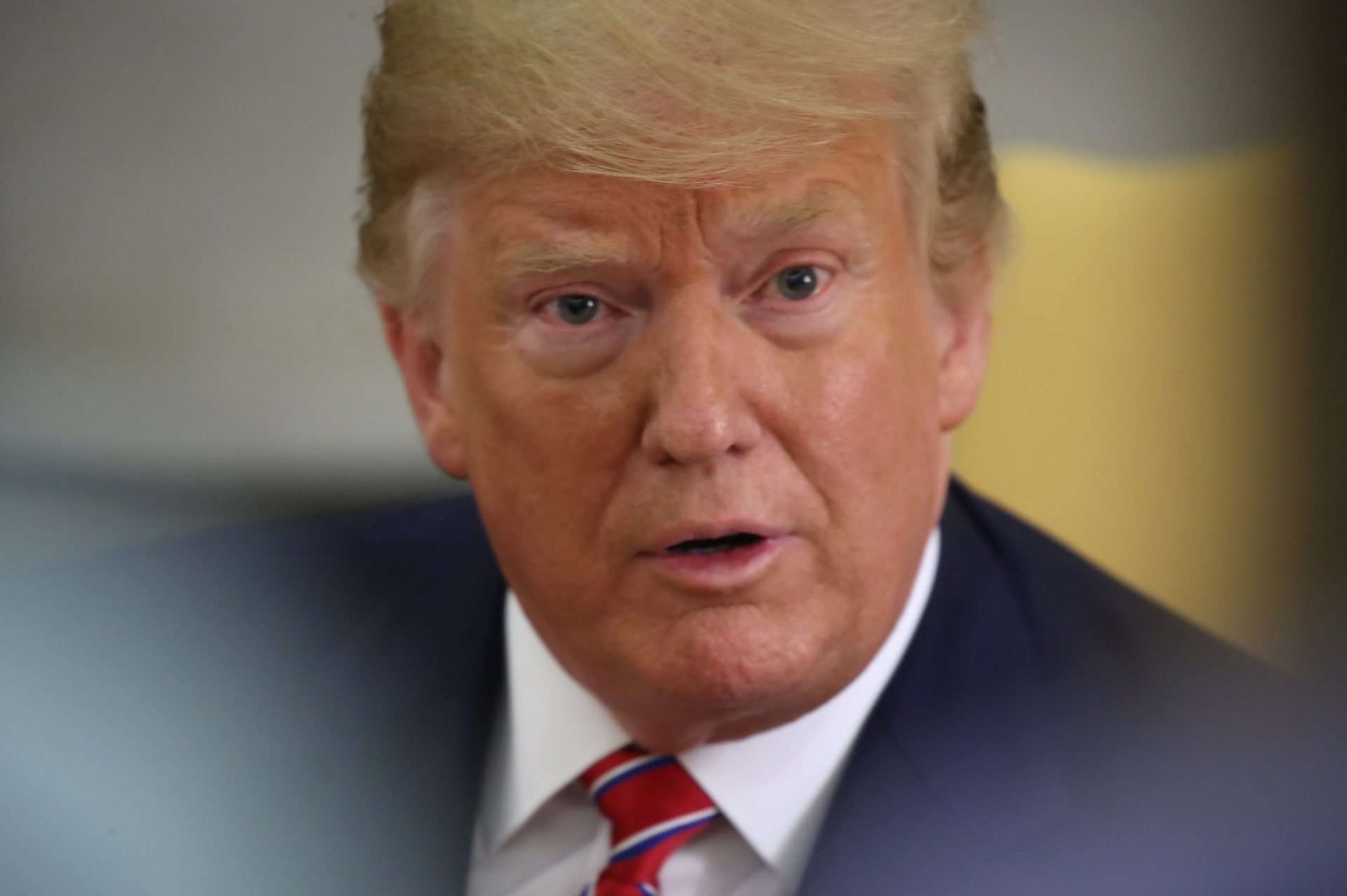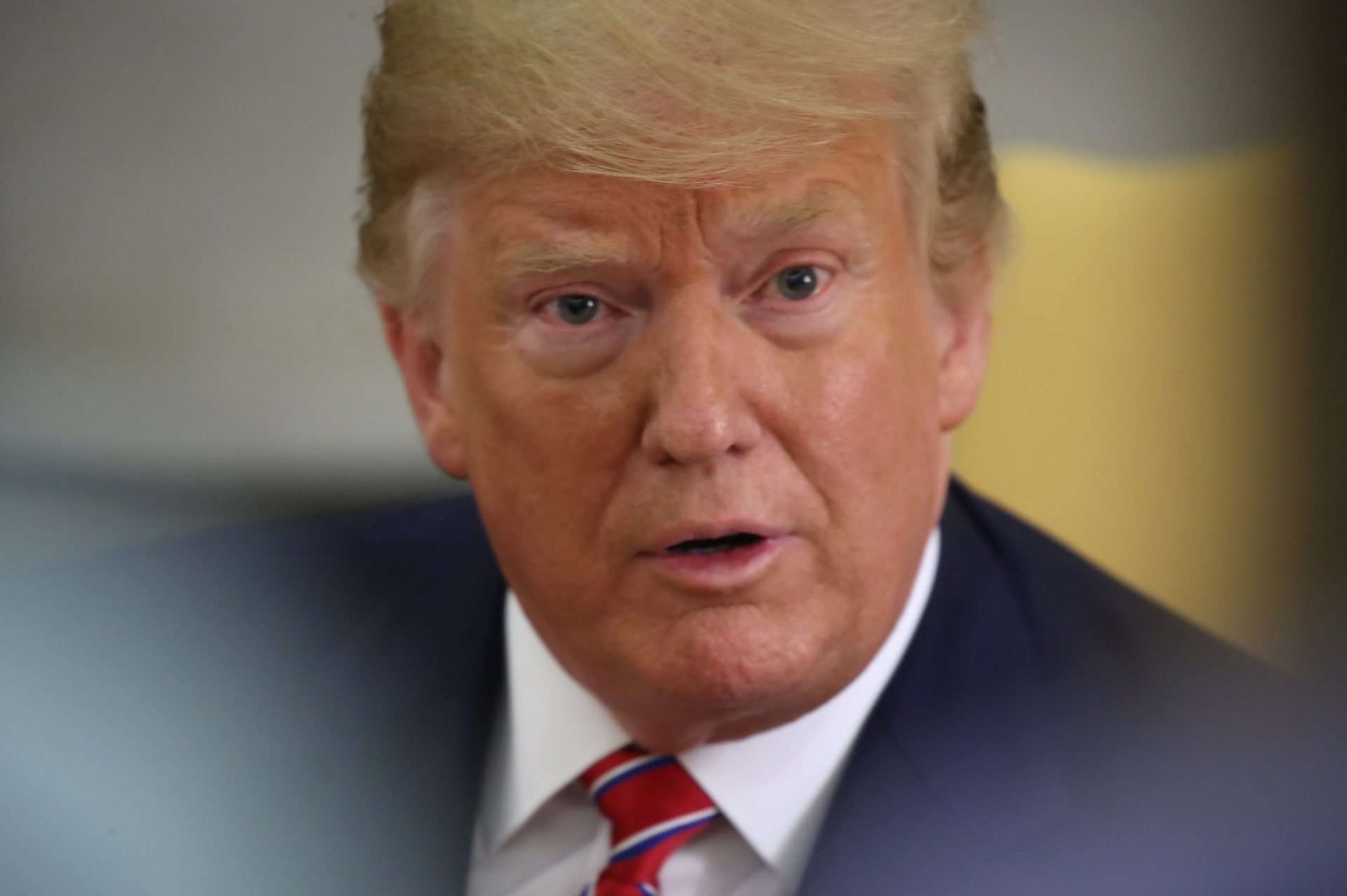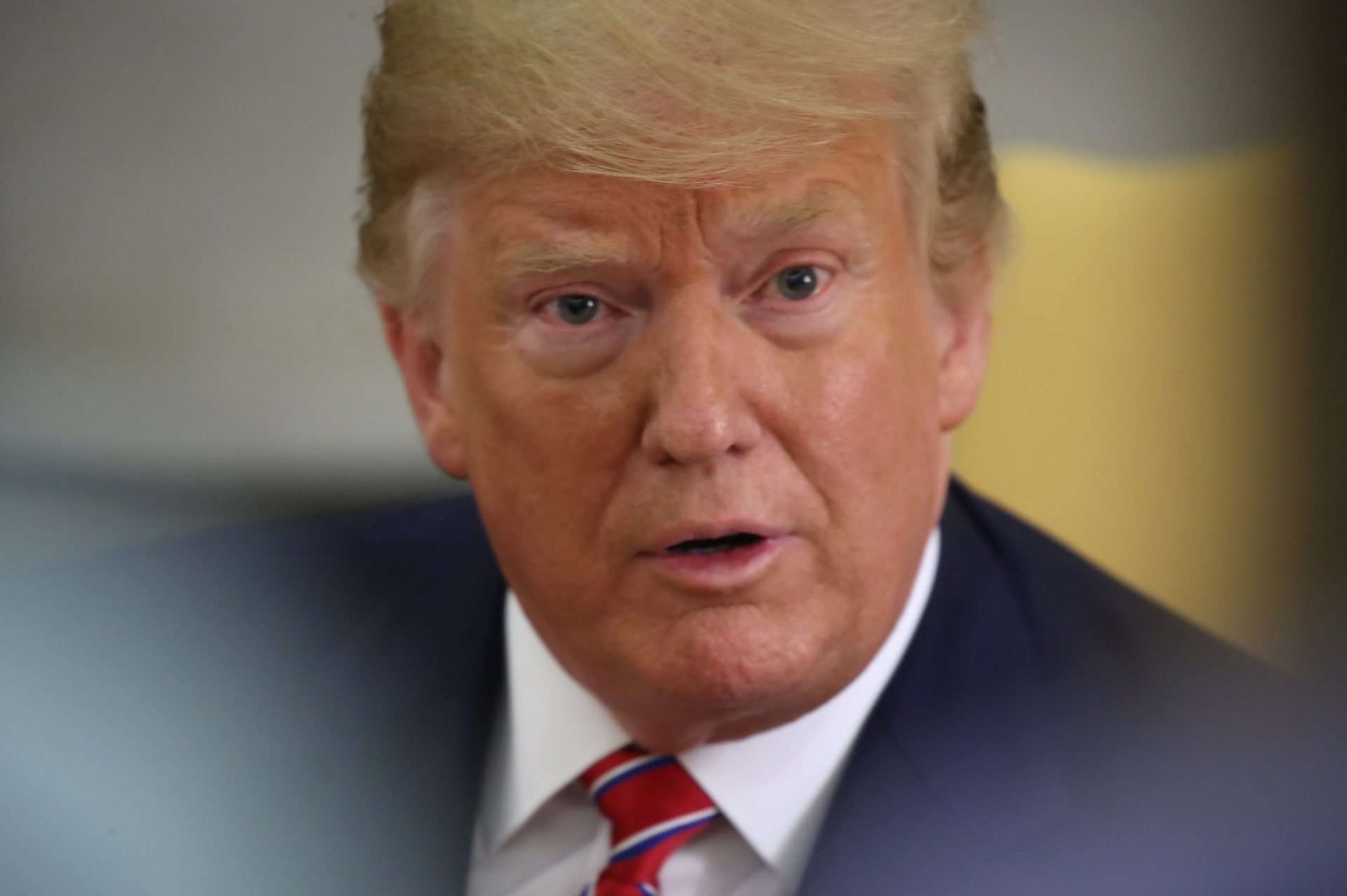 75% of Democrats and 49% of Republicans say candidates should not accept information on their opponents from a foreign government.

President Donald Trump said last week he'd "want to hear it" if foreigners had dirt on his political rivals.
Days after President Donald Trump said he would probably accept information on Democratic presidential candidates offered by foreign governments, a new Morning Consult/Politico poll finds most voters are not on board with candidates' participating in that type of political interference.
In the June 14-16 survey of 1,992 registered voters, 61 percent said political candidates should not accept information on their political opponents if offered up to them by a foreign government, including 3 in 4 Democrats and 49 percent of Republicans.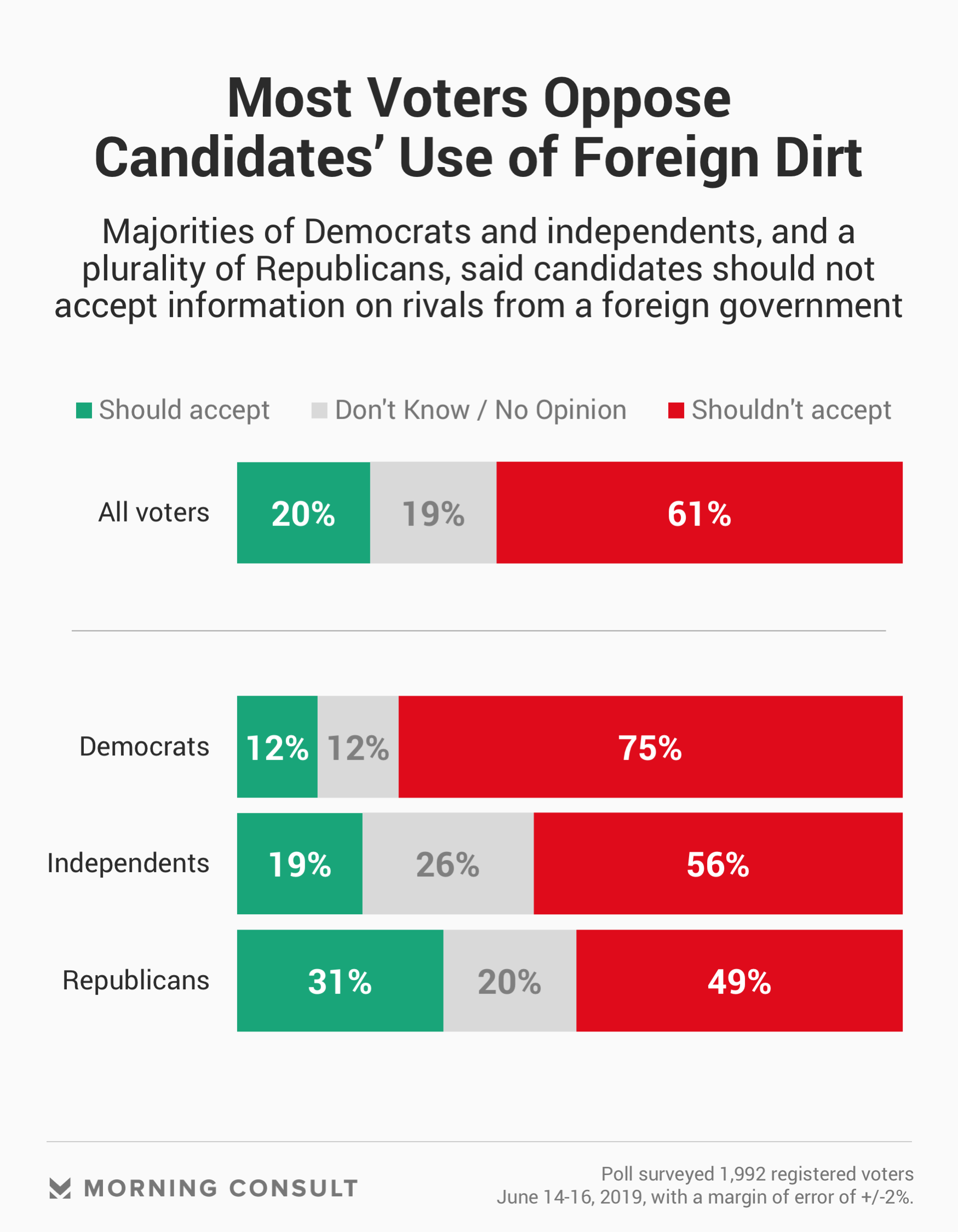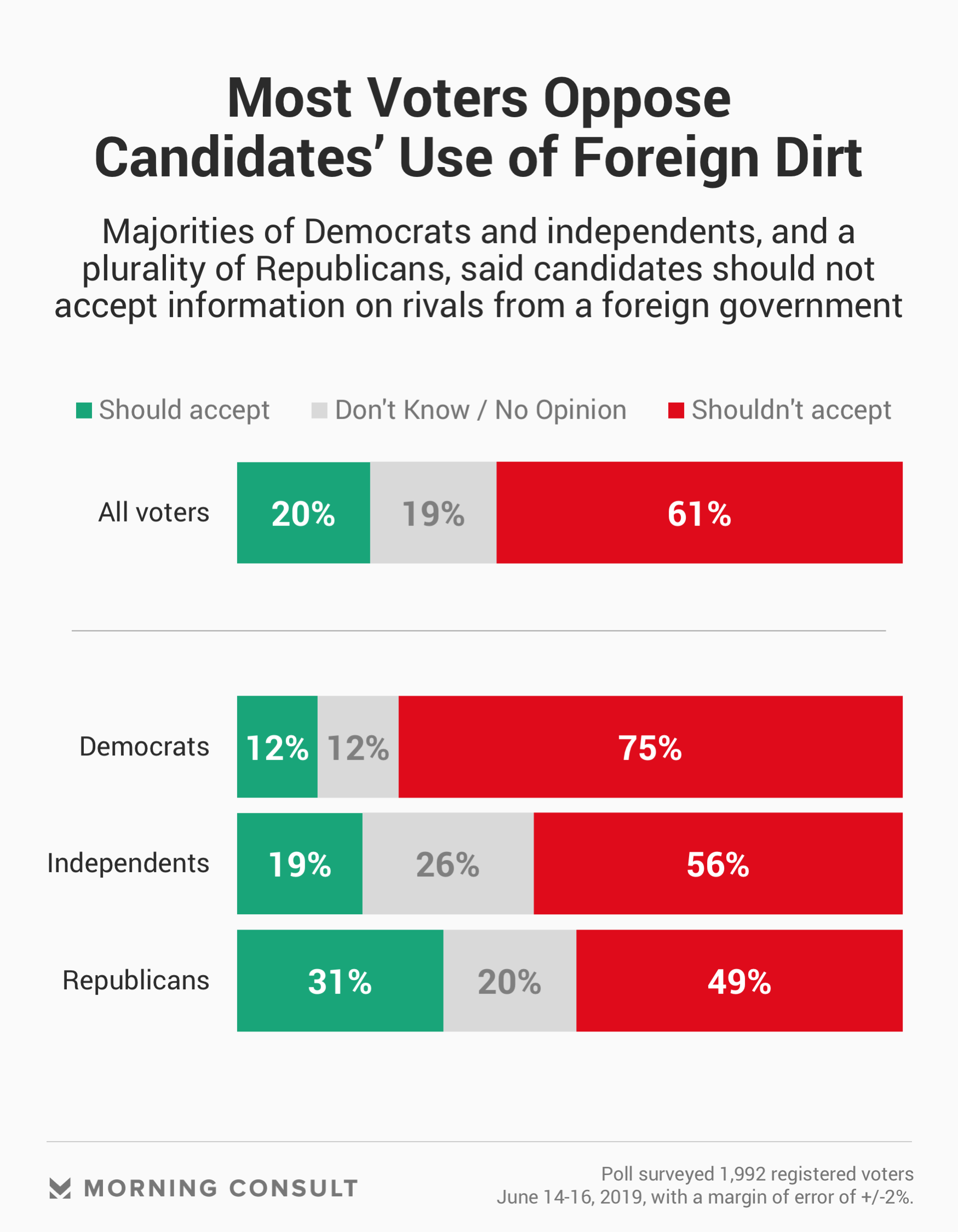 Two in 10 voters said opposition research from foreign entities should be fair game, including nearly a third (31 percent) of Republicans and 12 percent of Democrats.
The issue of foreign information was a centerpiece in former special counsel Robert Mueller's investigation into Russian meddling in the 2016 election. His report probed Russia's hacking of Democratic National Committee emails and a June 2016 meeting with Donald Trump Jr. at Trump Tower in New York City and a Russian lawyer who had promised dirt on Democrat Hillary Clinton.
The issue resurfaced last week when Trump said in an interview that partially aired on June 13 that he thought he'd "want to hear it" if a foreign government such as Russia or China offered up information about other candidates. Asked if he would listen or hand it over to the Federal Bureau of Investigation, Trump told ABC News' George Stephanopoulos, "I think maybe you do both."
Twenty-six percent of voters — including 18 percent of Republicans and 38 percent of Democrats — said they'd heard a lot about Trump's comments before the poll. Once told about his remarks, voter views were unchanged outside the poll's 2-percentage-point margin of error.
While federal law bars candidates from accepting "a contribution or donation of money or other thing of value" from foreign nationals, Democrats on Capitol Hill want to go a step further.
Last week, Virginia Sen. Mark Warner, the top Democrat on the Senate Intelligence Committee, sought to bring up legislation that would require candidates to report attempts by foreign entities to share information with campaigns, but he was blocked by Senate Republicans. And Rep. Tom Malinowski (D-N.J.) introduced his own legislation in the House targeting information obtained by candidates from a foreign entity.